173E. Orchard Road, Pershore, Worcestershire Surviving into 2022 along this road are three 15 ft (5 m) concrete columns supporting lanterns designed for running 80 Watt mercury vapour (MBF) lamps, although all run tubular high pressure sodium (SON-T) lamps nowadays. The lanterns comprise a GEC Z5590 attached to a Concrete Utilities 'Byway X' column; a Z8896 attached to a side-entry sleeved Stanton 7 column, and a Revo Prefect attached to a top-entry sleeved Stanton 7; the latter two columns are likely to be original to when the road was constructed in the 1950s, while the former may have been a later addition, or a replacement for a damaged earlier column.
The 'Byway X' is the Concrete Utilties equivalent of Stanton's '10'-type column, with the top-entry 'Arc 4' bracket (seen below) bearing a close resemblance to the equivalent Stanton product.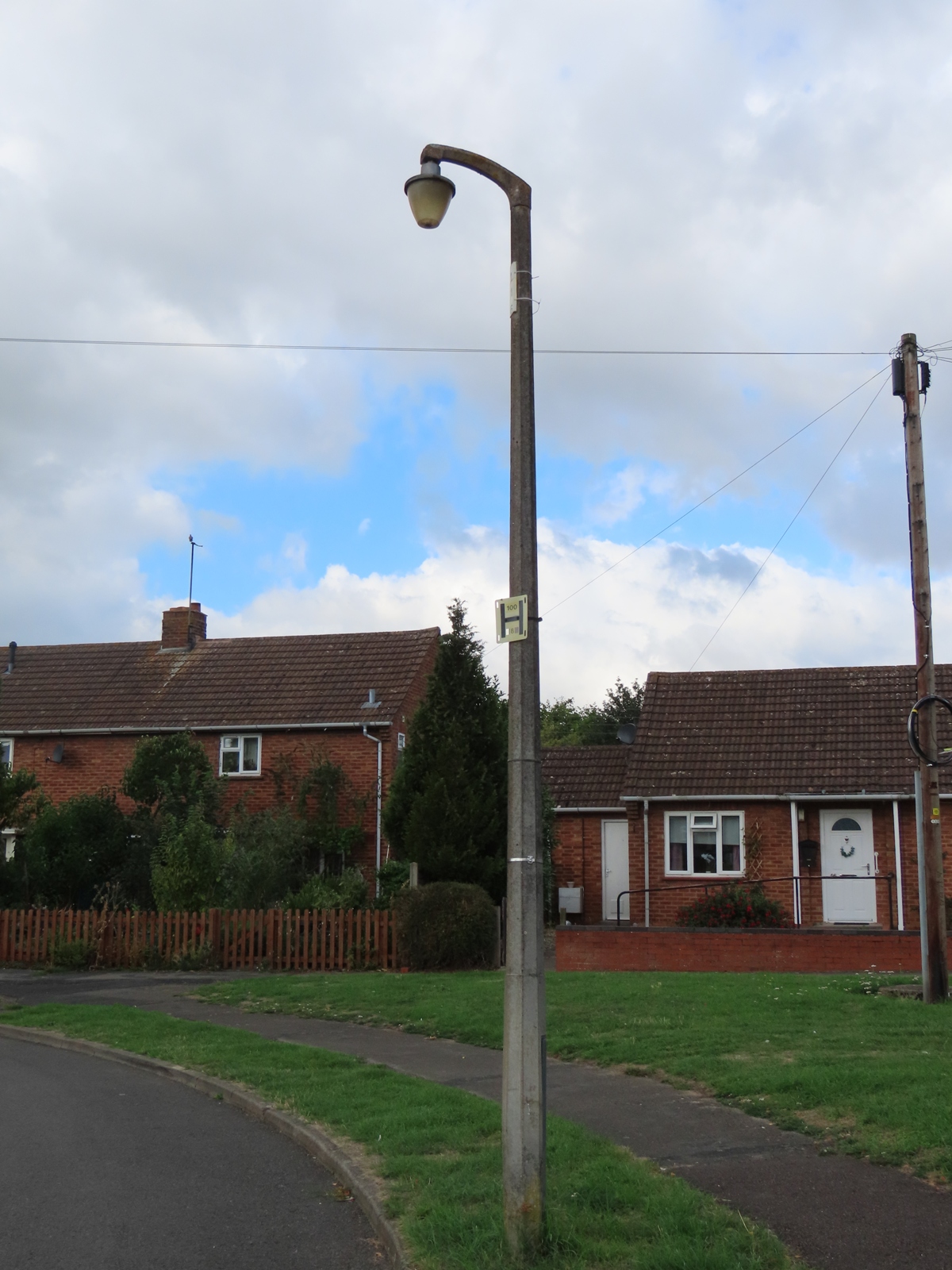 A combination of dirt and bowl discolouration prevent the lamp from being seen clearly within the Z5590.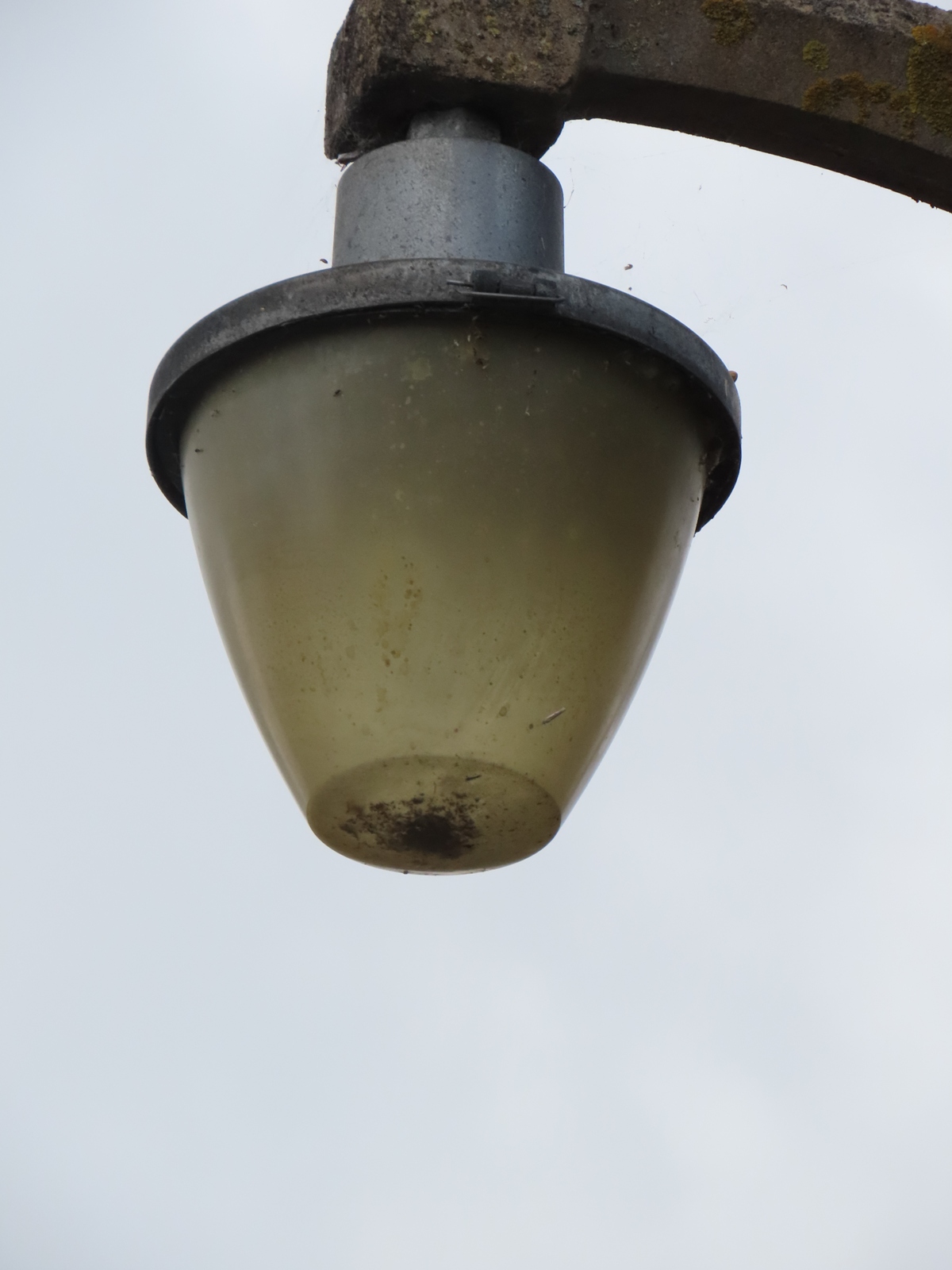 The column's base section retains a relatively new appearance, although a replacement door is fitted.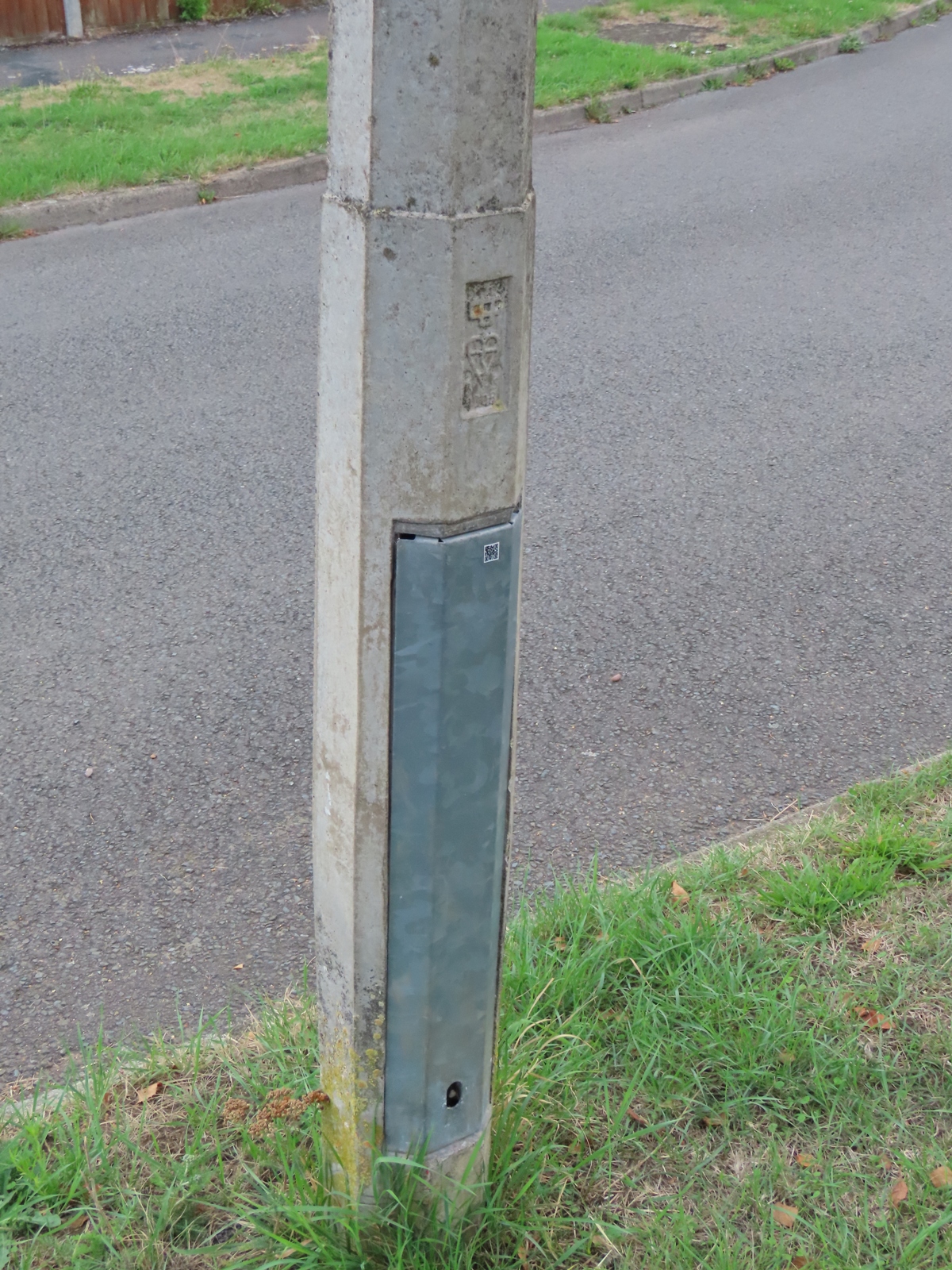 This Stanton 7 supports the Z8896; this lantern dating from when the sleeve was fitted in place of original bracket (probably around the late 1980s), which is likely to have supported a top-entry lantern.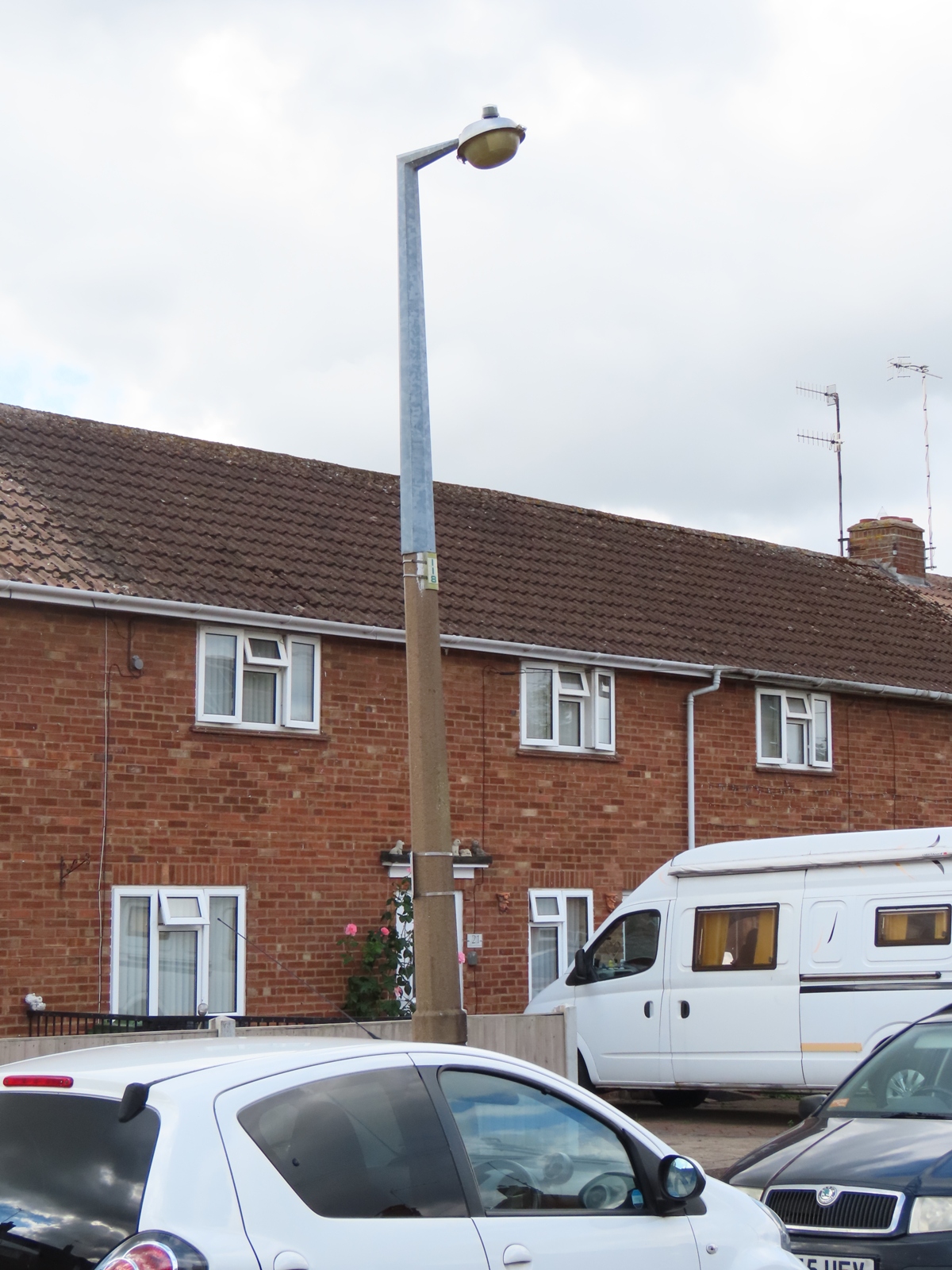 The Z8896 is likely to be new enough for the NEMA photocell socket to be a factory-fitted product. Incidentally, the photocell fitted these days is a Royce Thompson Oasis 1000.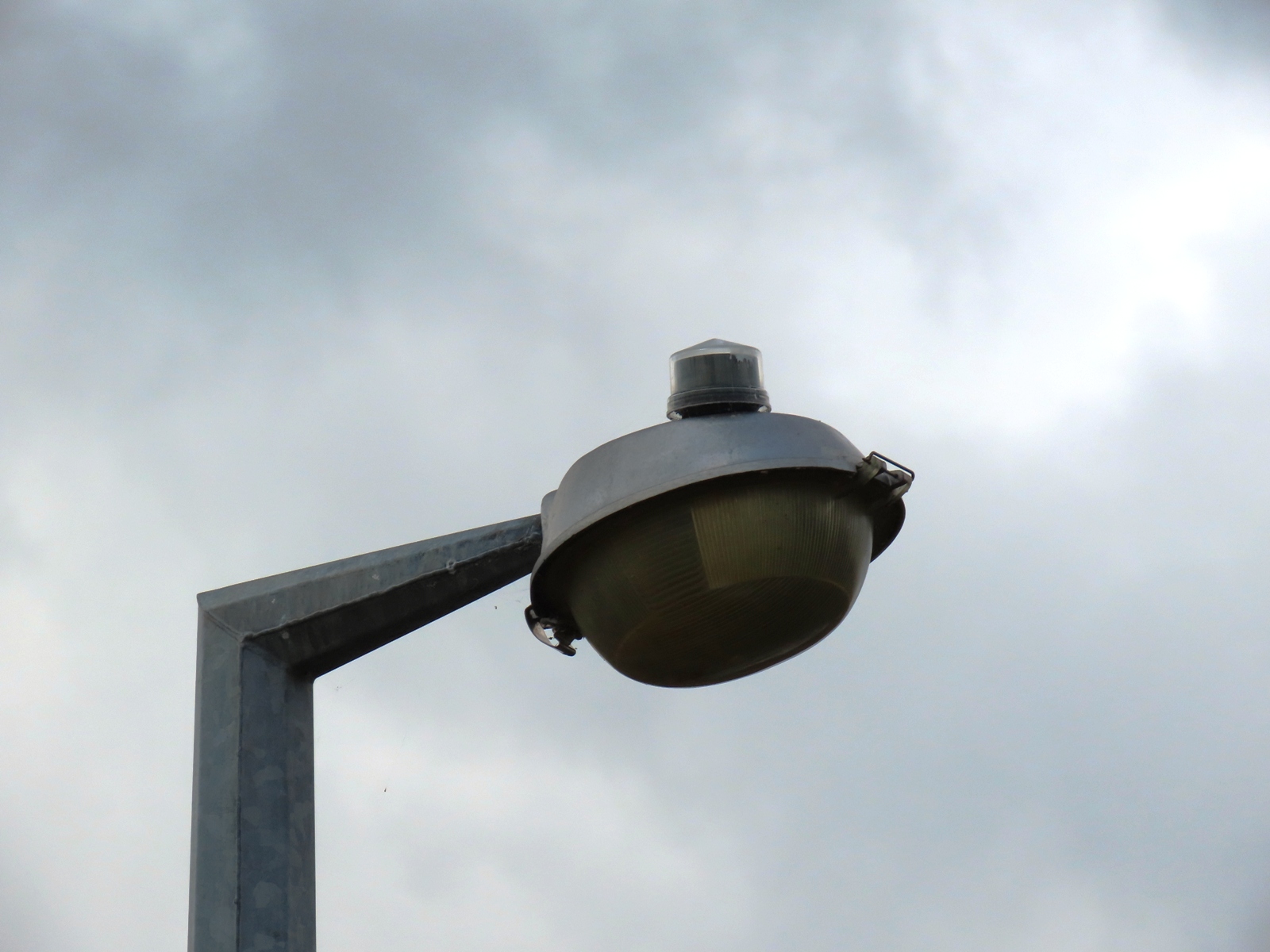 The second Stanton 7 is fitted with a very unusual looking sleeve, in order to accommodate the top-entry Prefect.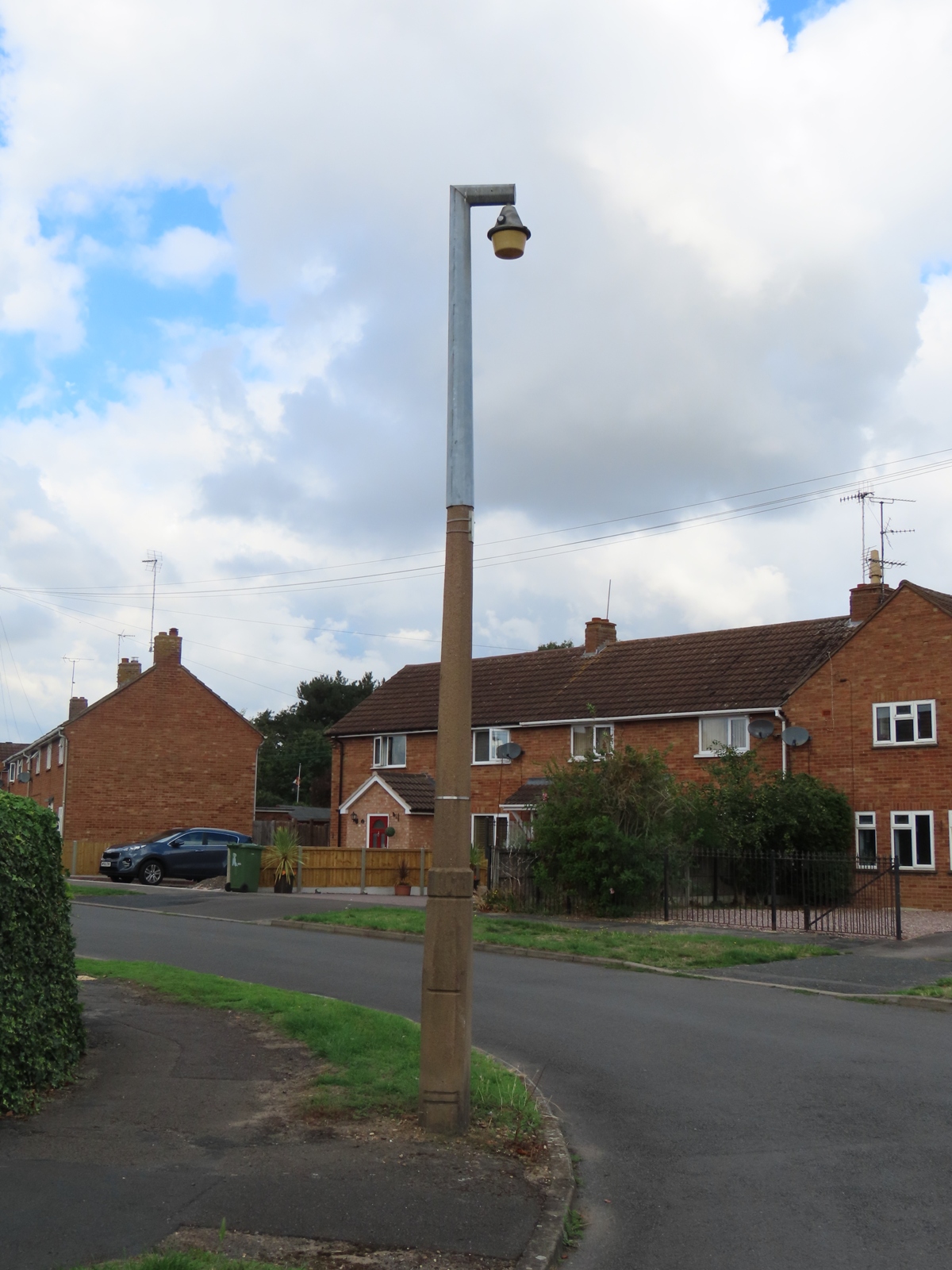 A Royce Thompson P42 photocell detector is fitted to the side of the Prefect's canopy.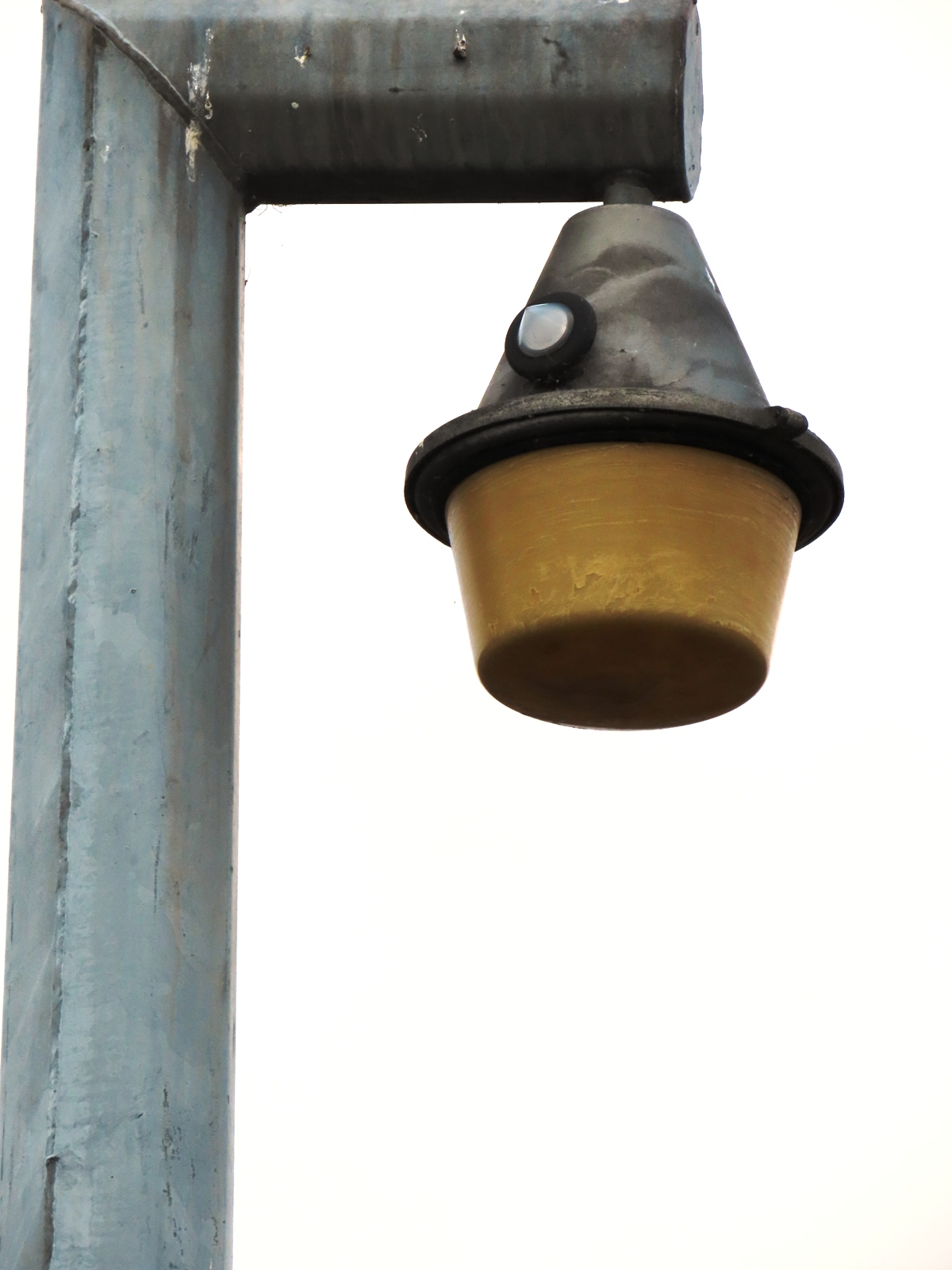 I am surprised that a side-entry sleeve was not fitted here too - the outreach ends rather abruptly, and has a 3/4 " BSP coupler welded to the underside, for attaching the lantern.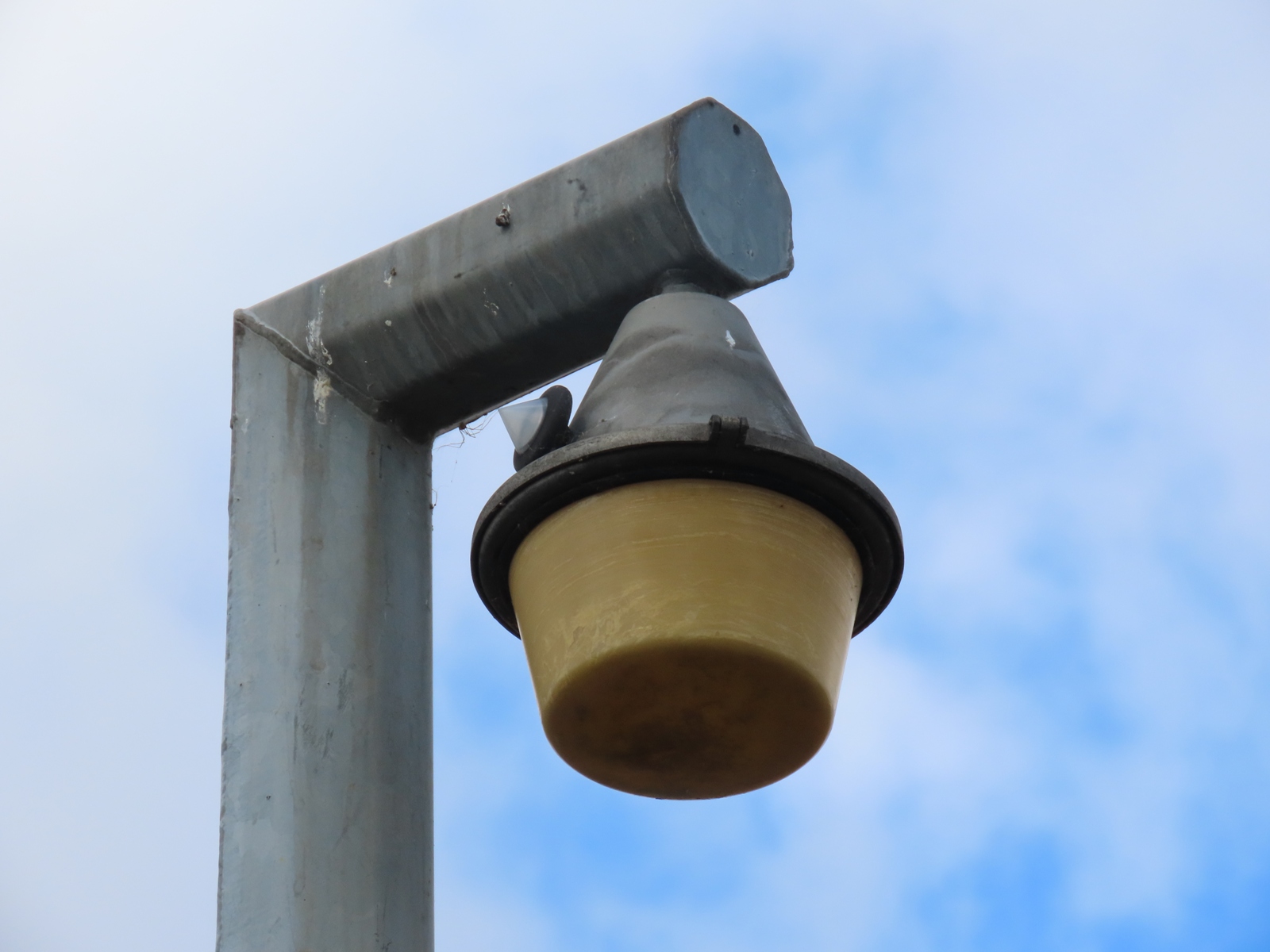 ---
CLICK HERE TO MAKE A MONETARY DONATION
© 2002 - English Street Lights Online