173D. Abbots Road, Pershore, Worcestershire Located east of the Fulbert Road junction is a Stanton 10F 15 ft (5 m) concrete column supporting a GEC Z5590 lantern. By 2022, this was the only unaltered older installation along the road, with any other concrete columns having (either) been replaced completely, or sleeved in the past, with their original lantern having been replaced at the time.
The joint between the column and bracket is in good condition, without any signs of spalling being visible.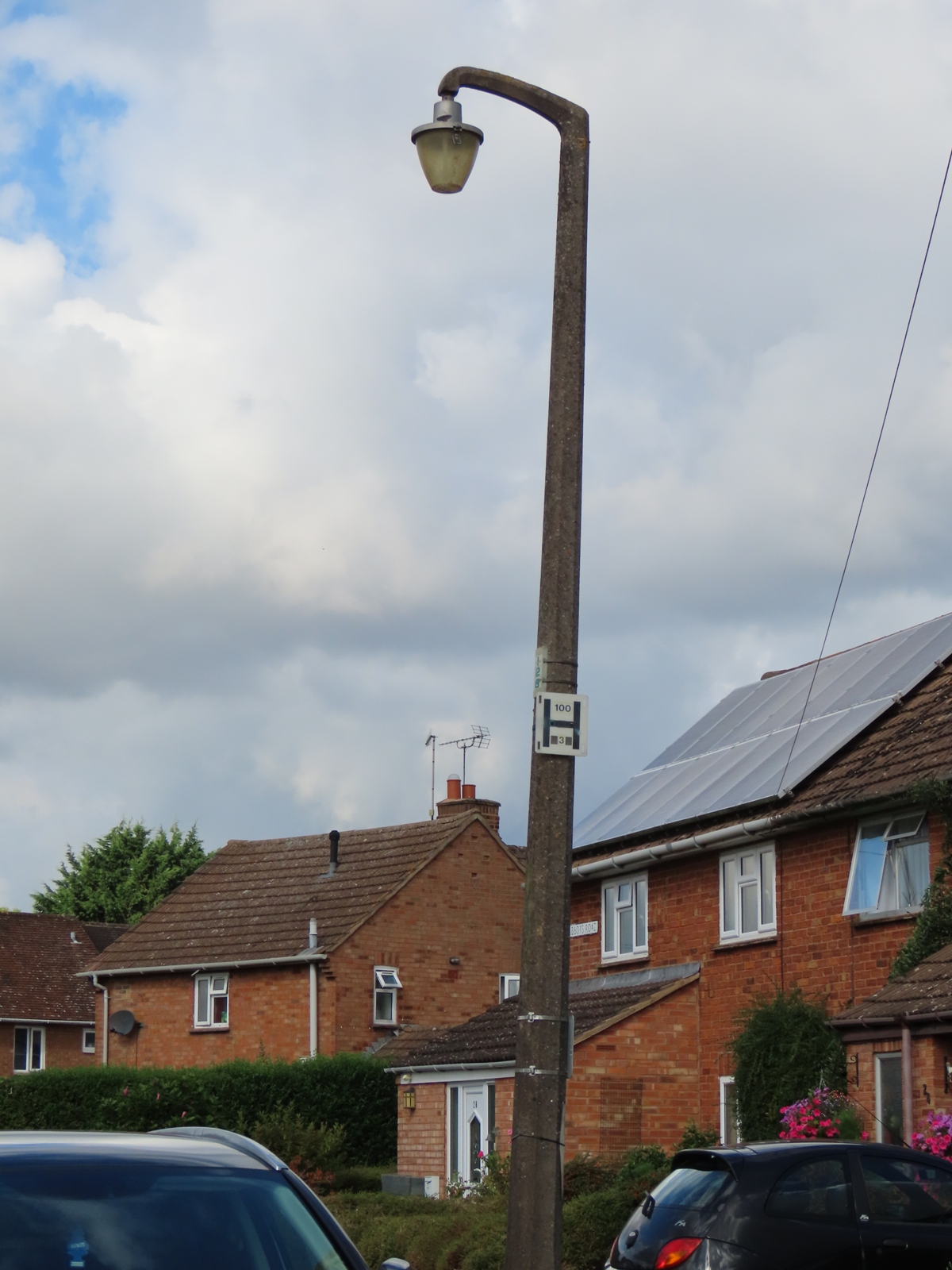 The lantern's Royce Thompson P42 photocell detector is visible here.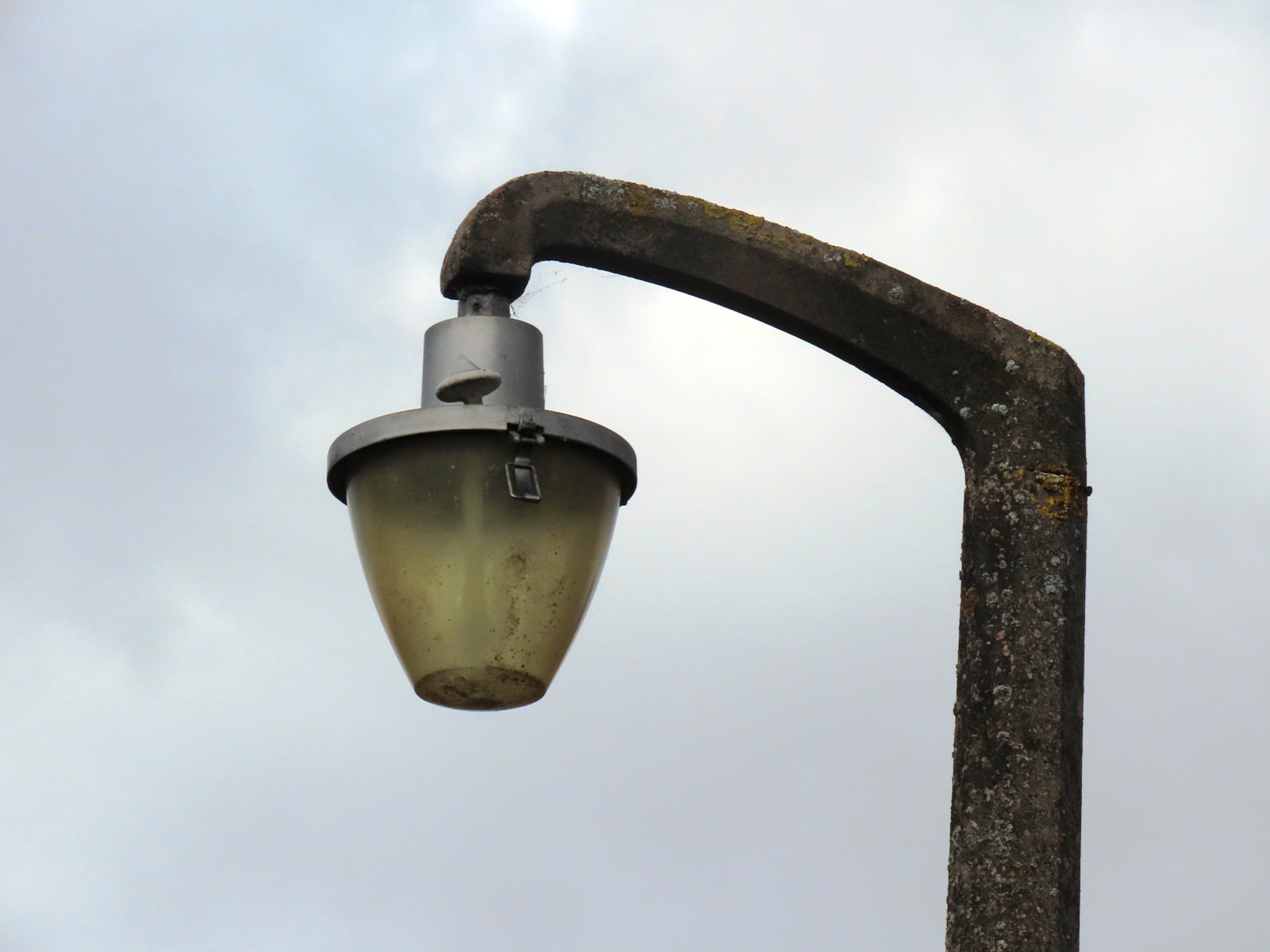 ---
CLICK HERE TO MAKE A MONETARY DONATION
© 2002 - English Street Lights Online