173F. Priest Lane, Pershore, Worcestershire Installed along this short street are four GEC 15 ft (5 m) concrete columns supporting Z5580 lanterns (also GEC products) on curved top-entry brackets. The Z5580s run tubular high pressure sodium (SON) lamps these days, but would have run 80 Watt mercury vapour (MBF) lamps when new.
This installation is seen first when heading from Church Row.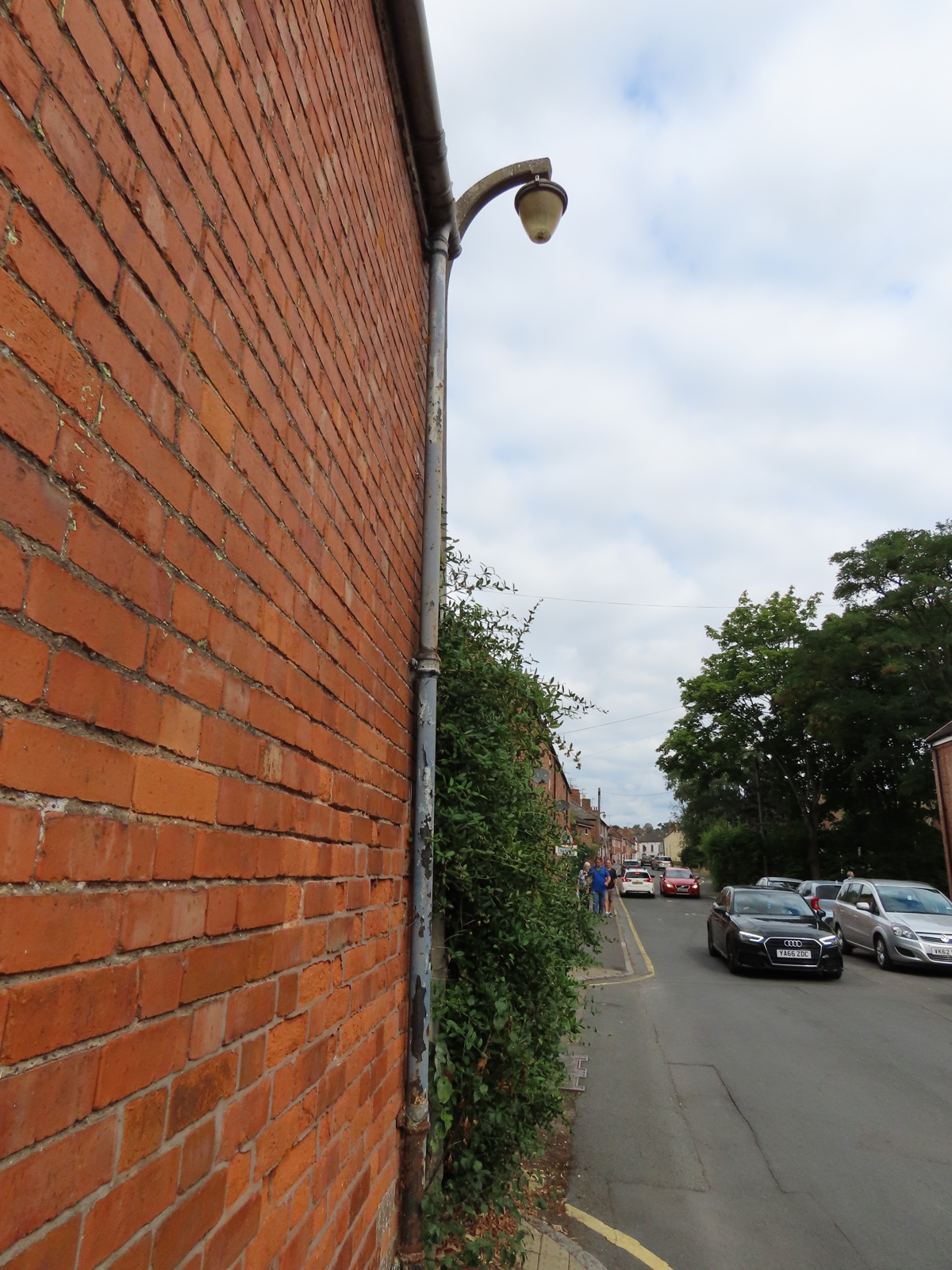 The lanterns are all fitted with the plain tapered polycarbonate style of bowl that is seem more frequently with the sister Z5590 lantern.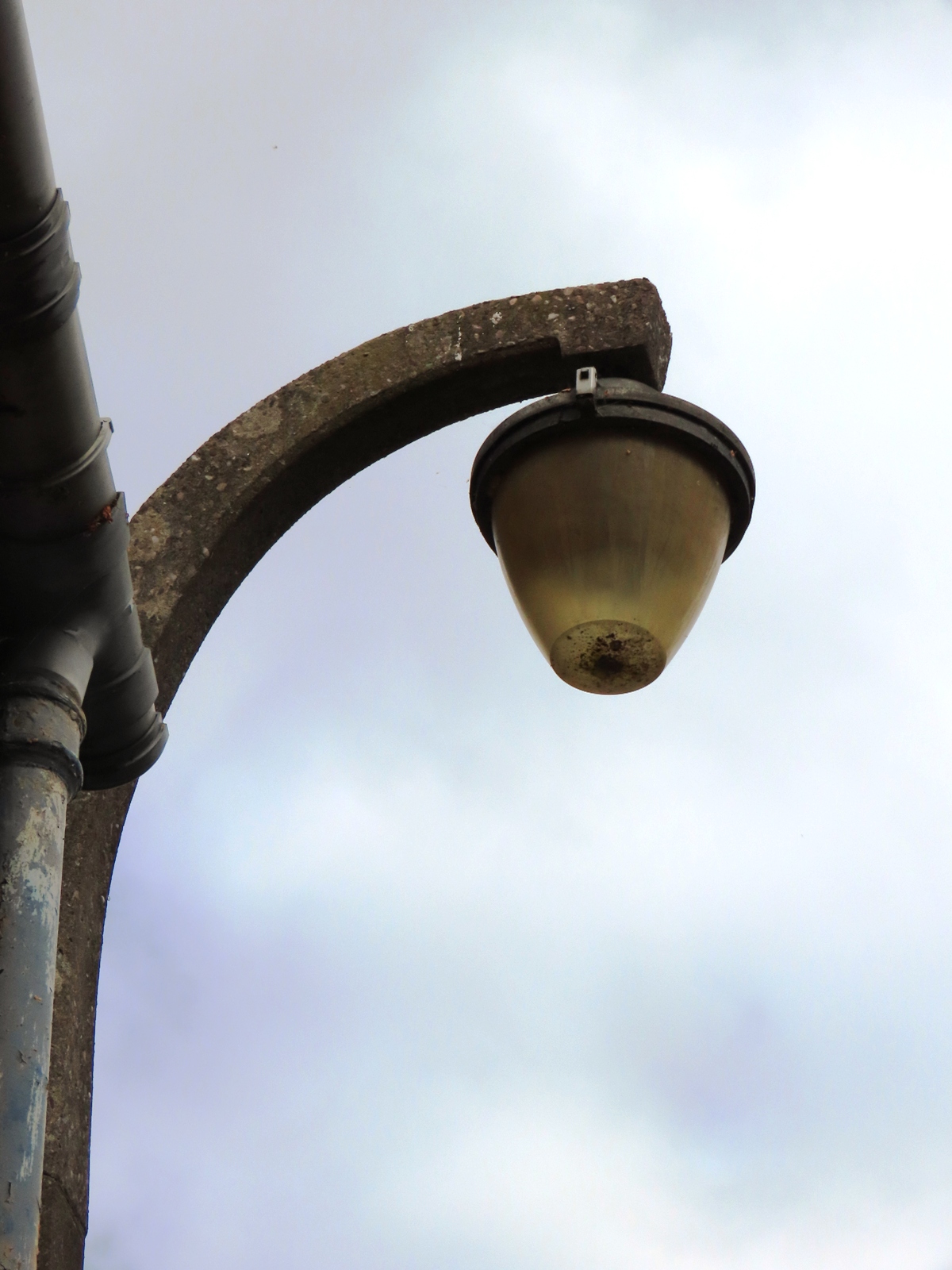 The join between the column and bracket is barely visible, thanks to no visible spalling having occurred between the two parts.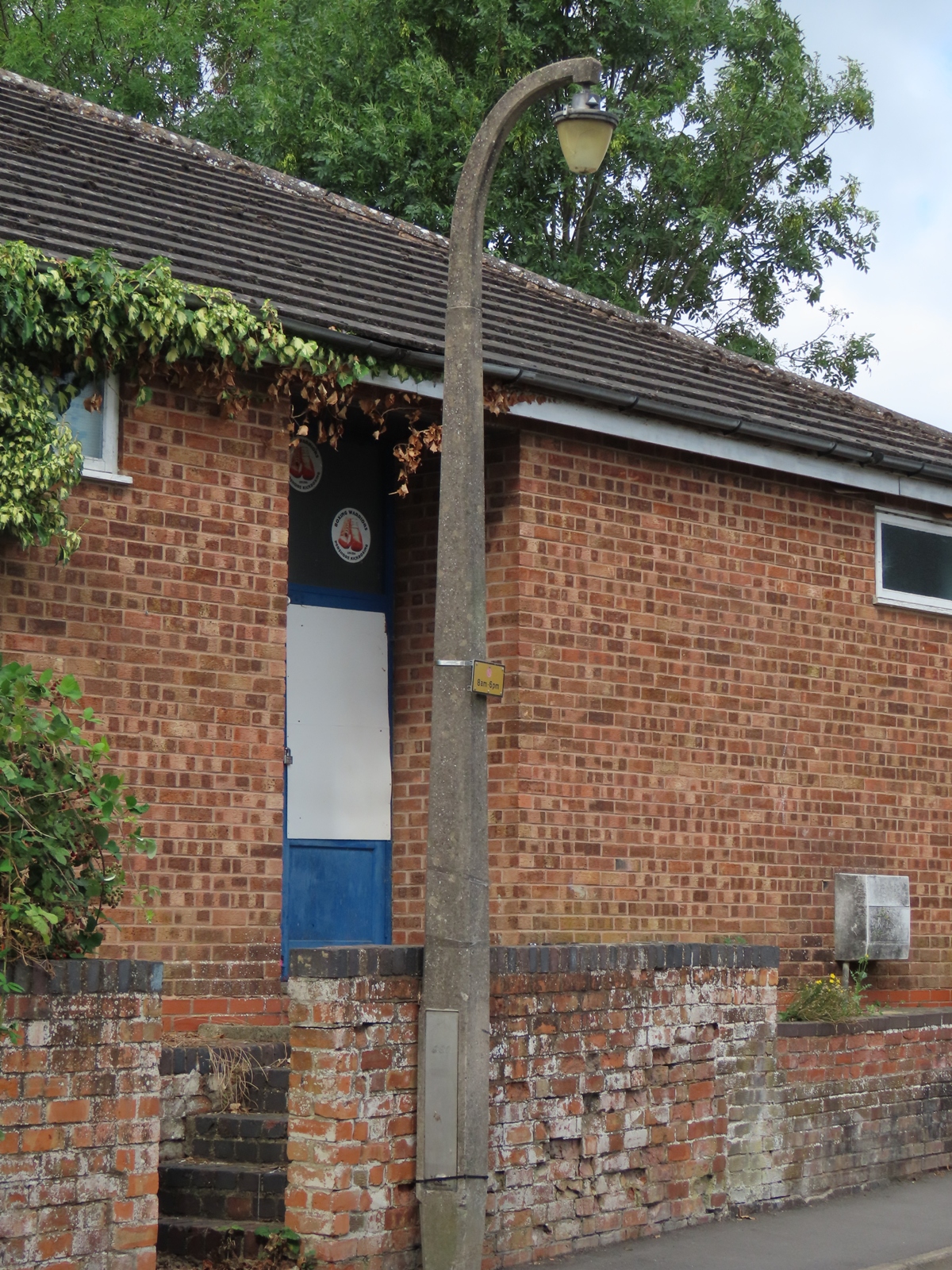 Zooming in on the lantern reveals damage to the bowl, however.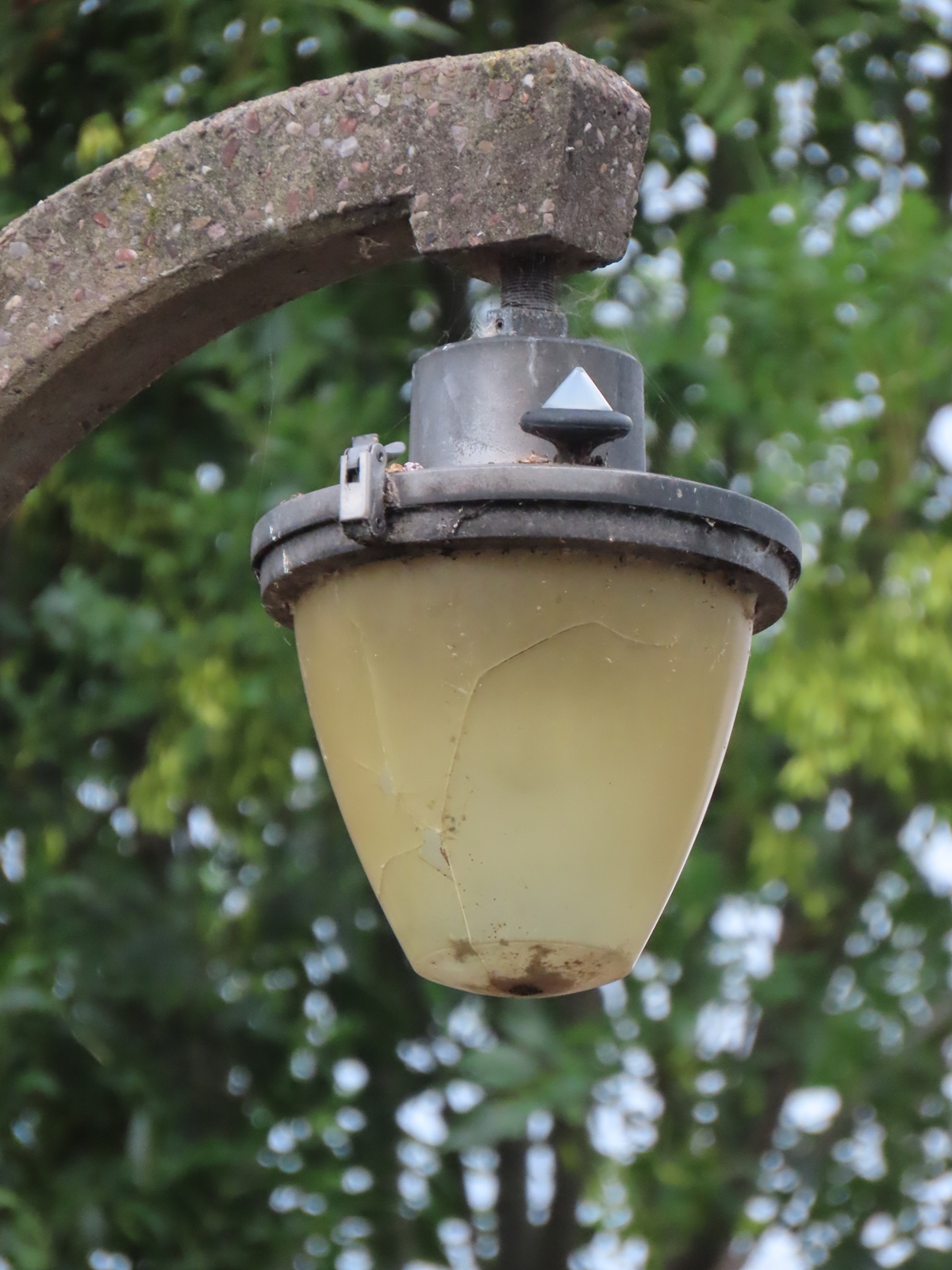 The third column is to be found opposite the junction of Saint Agatha's Close.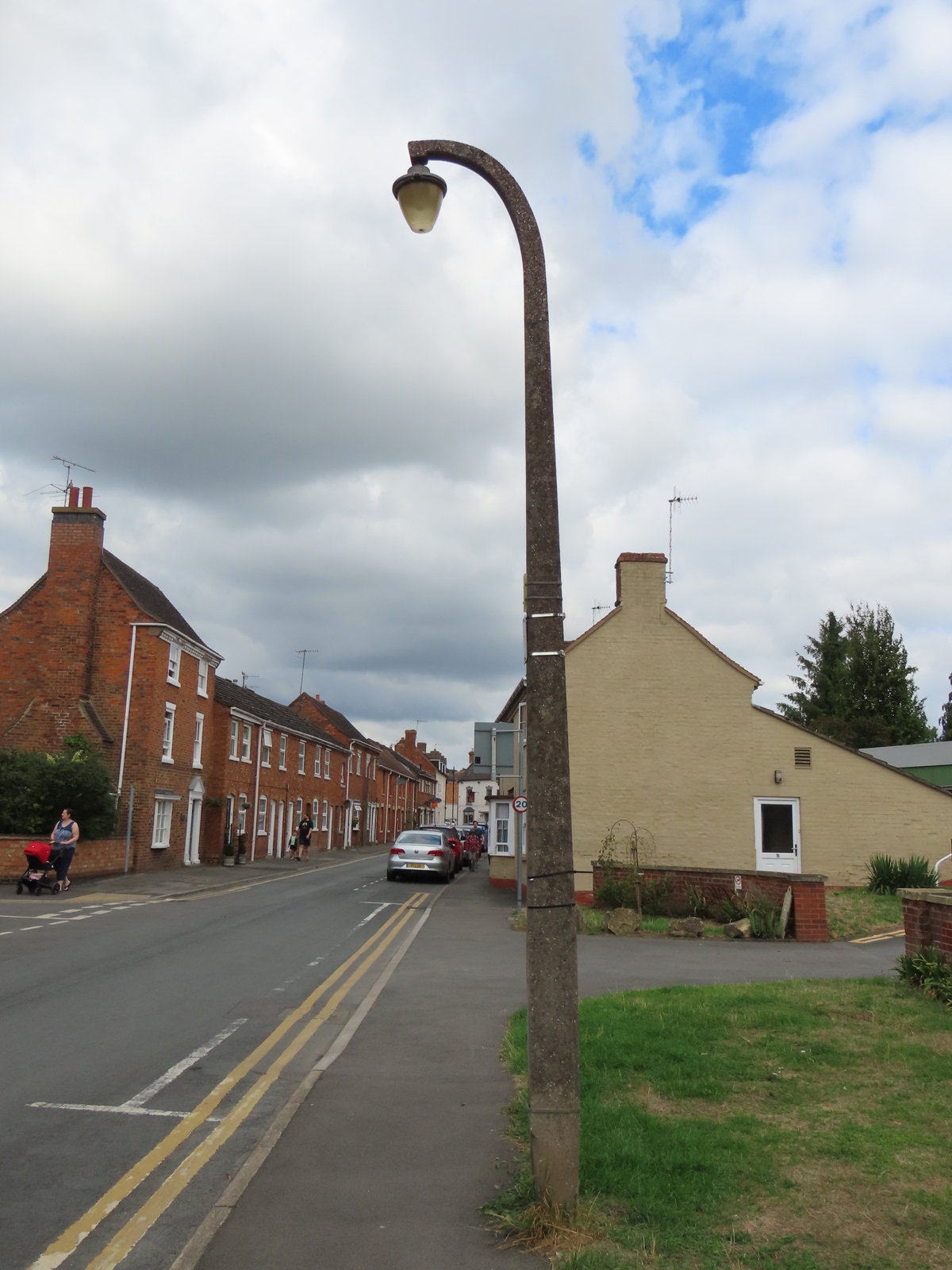 An elliptical lamp appears to be present within the lantern; possibly, with a glass refractor ring surrounding it.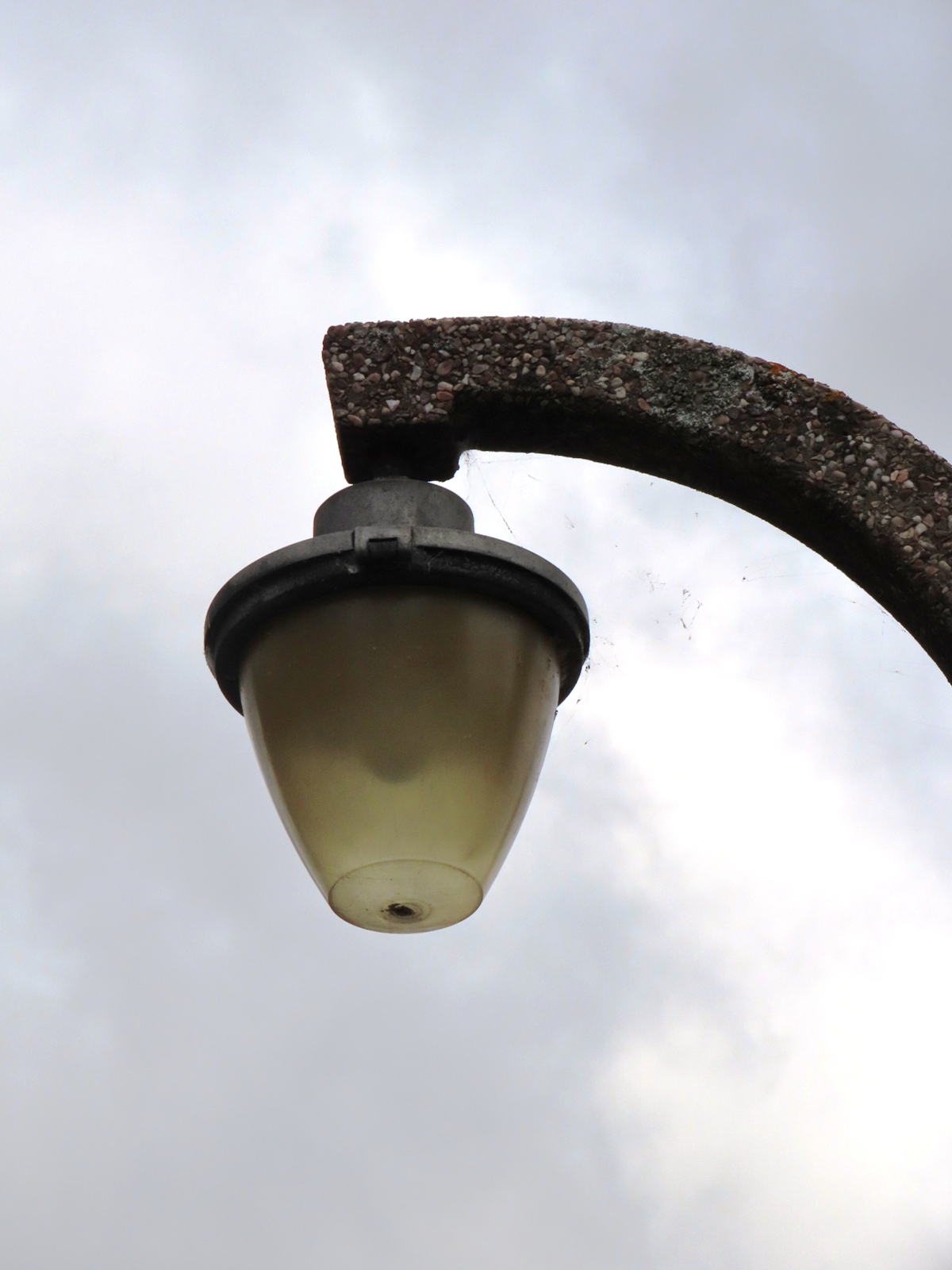 The final column is installed by some terraced houses.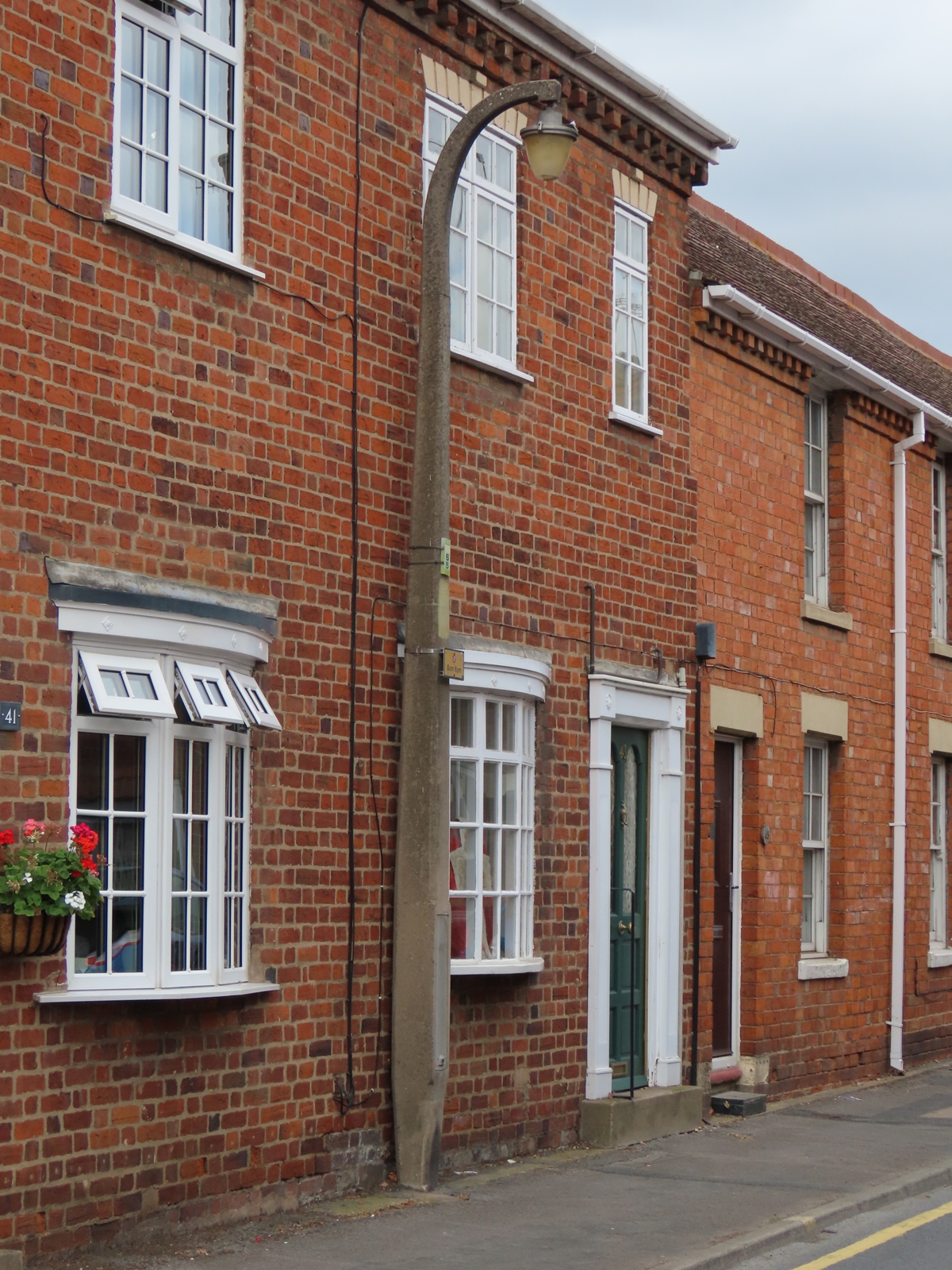 A Royce Thompson P42 photocell detector is present on the front of the lantern's canopy.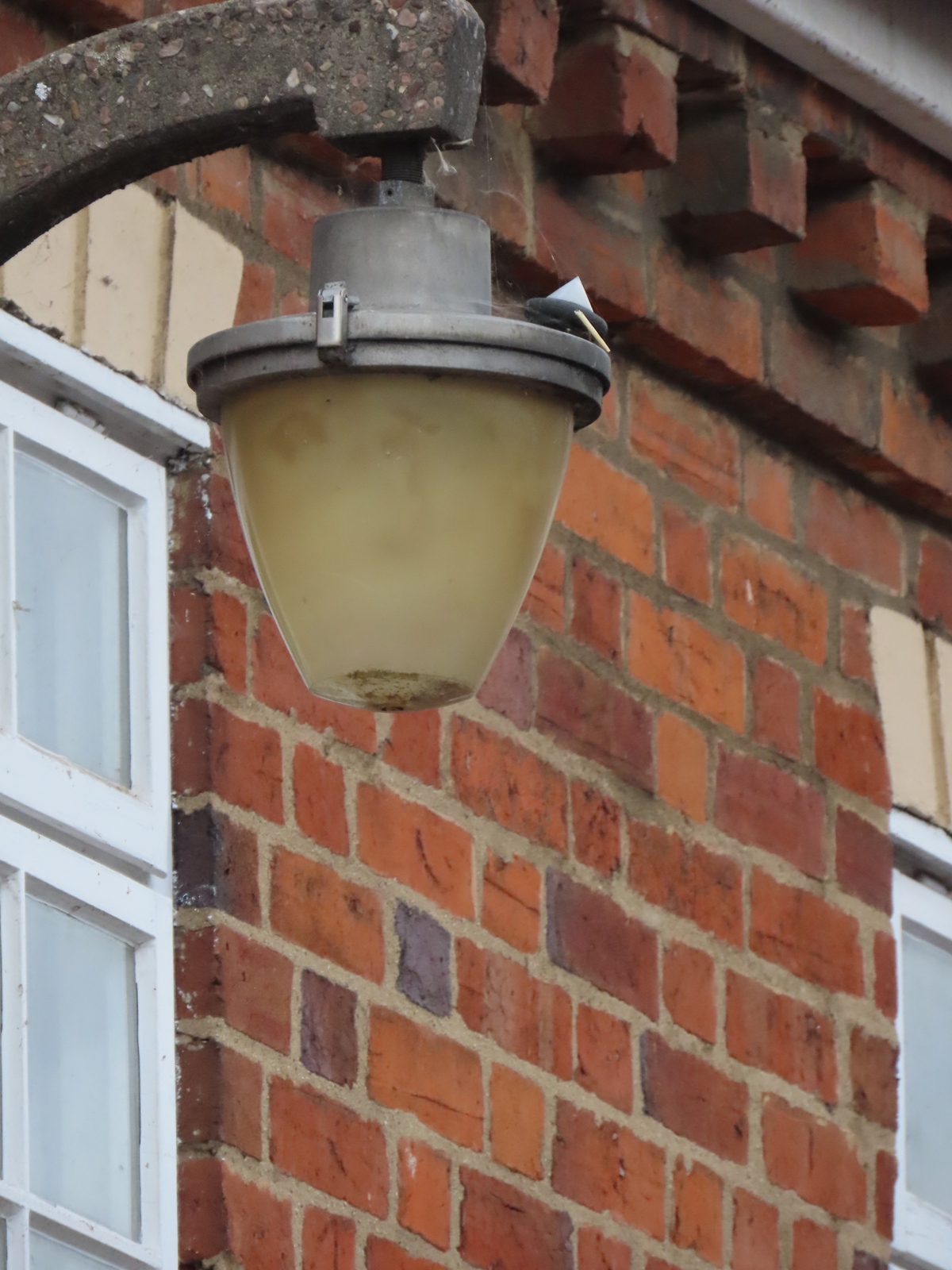 A tubular lamp is employed in this lantern.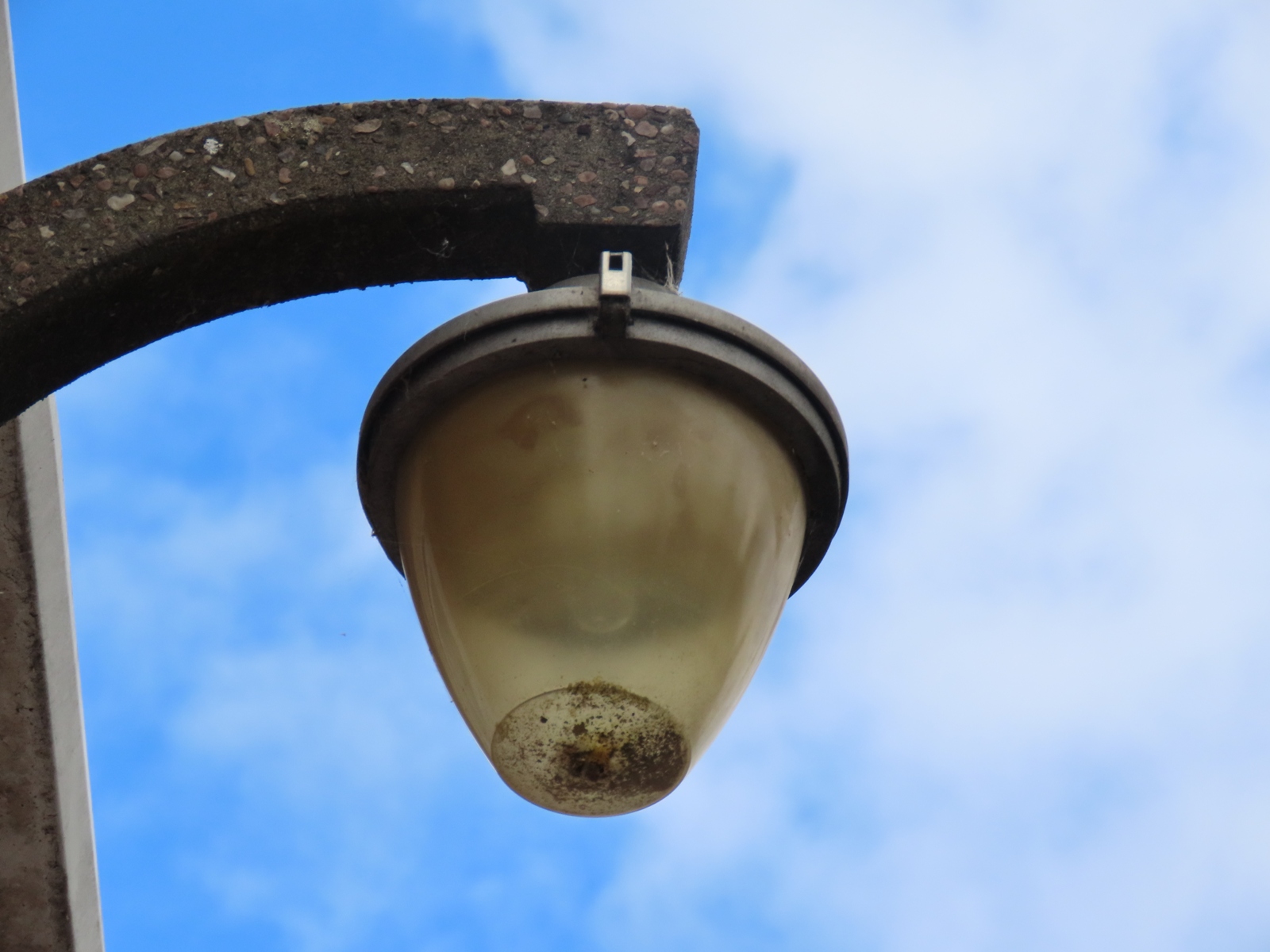 ---
CLICK HERE TO MAKE A MONETARY DONATION
© 2002 - English Street Lights Online