173G. Queen Elizabeth Drive, Pershore, Worcestershire Installed on this short cul-de-sac are three 5 m unpainted galvanised tubular steel columns supporting CU Phosco P178 post-top lanterns. A BT chamber in the footway near the first column is dated to 1993, which seems a reasonable age for the columns too, going on the architecture of the surrounding houses.
The road may fall under private ownership, which would explain how these lanterns have survived into the LED era.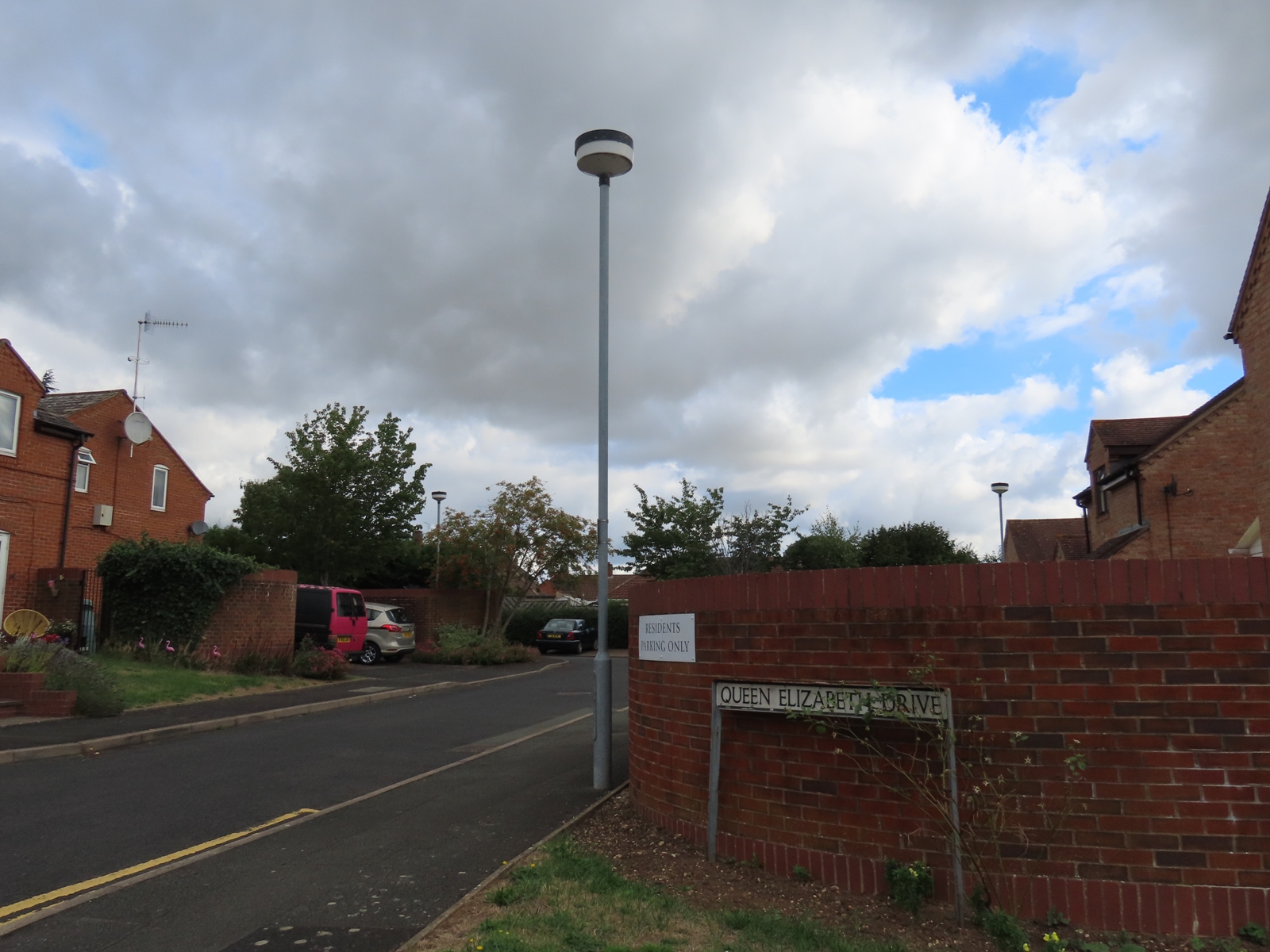 The lantern's canopy is slightly misaligned in relation to its placement on the bowl.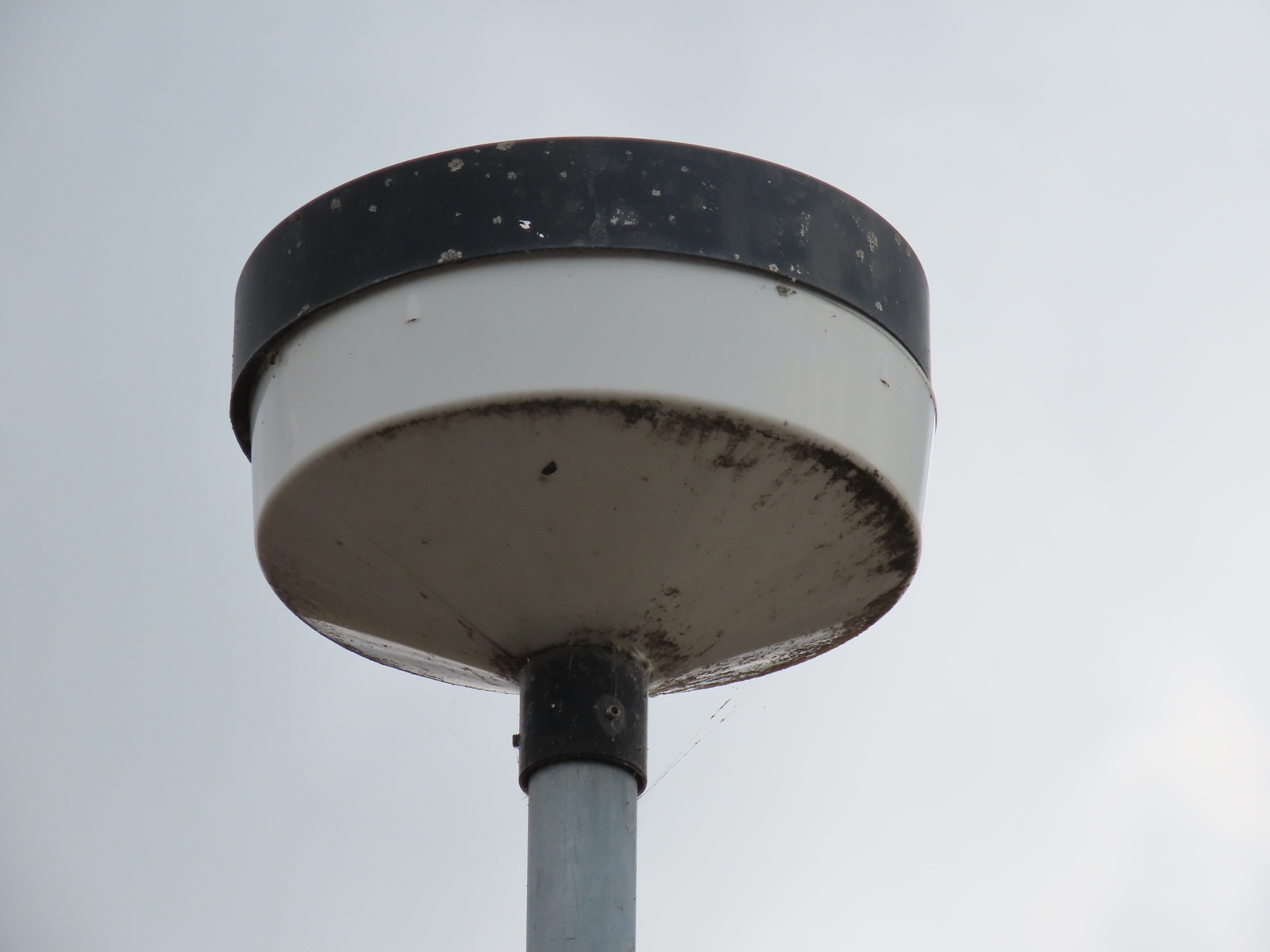 A photocell is visible on the canopy of the second example; this appears to have failed, as the lantern is dayburning (very dimly).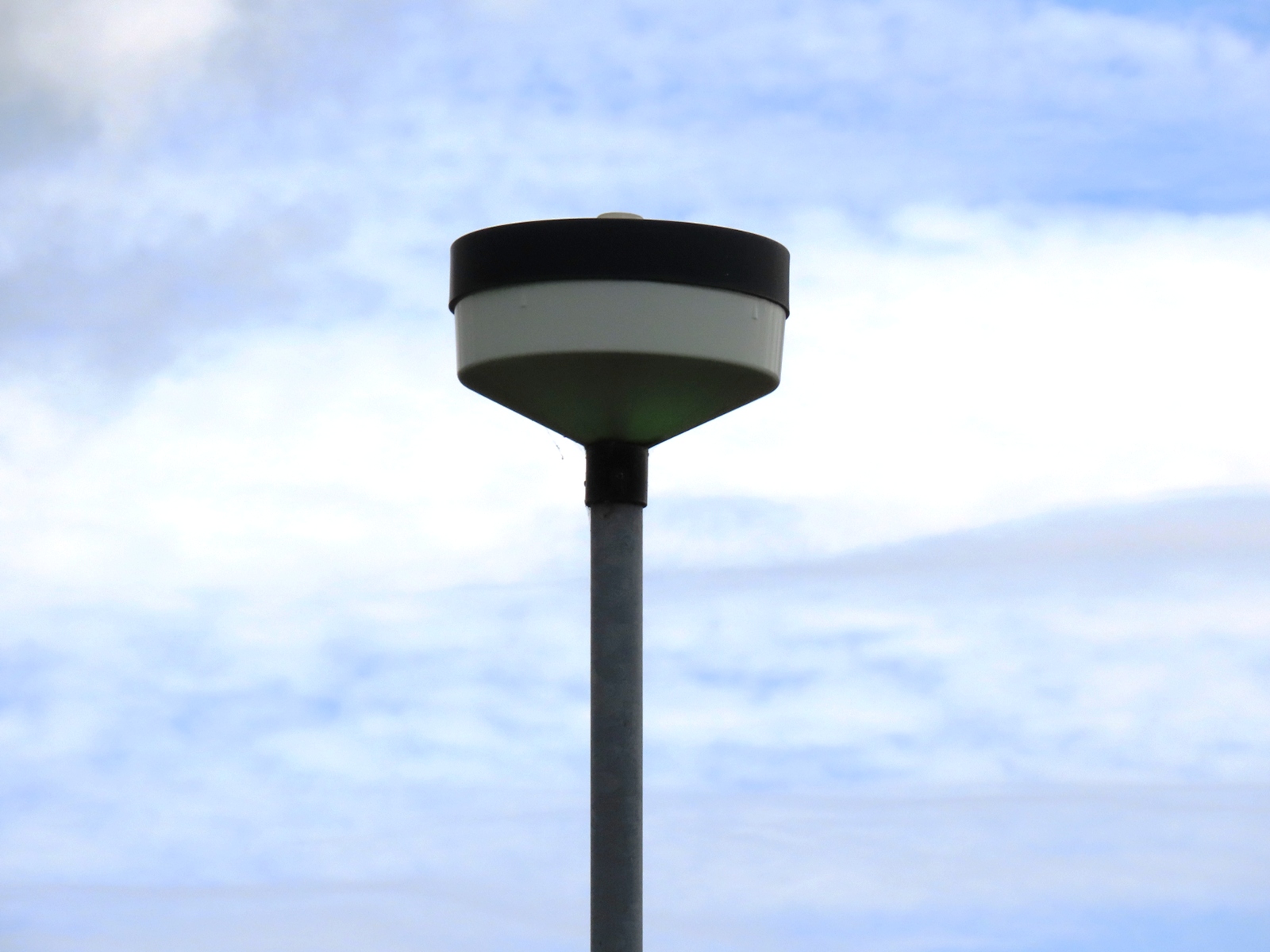 The dull green hue suggests that this lantern (and probably, the other two as well) runs a mercury vapour (MBF) lamp, and probably has been dayburning for a while, going on how dim the output is. Having taken a look inside one of the column bases, I can report that the lanterns must have the lamp control gear installed within them, as no gear components are installed at ground level.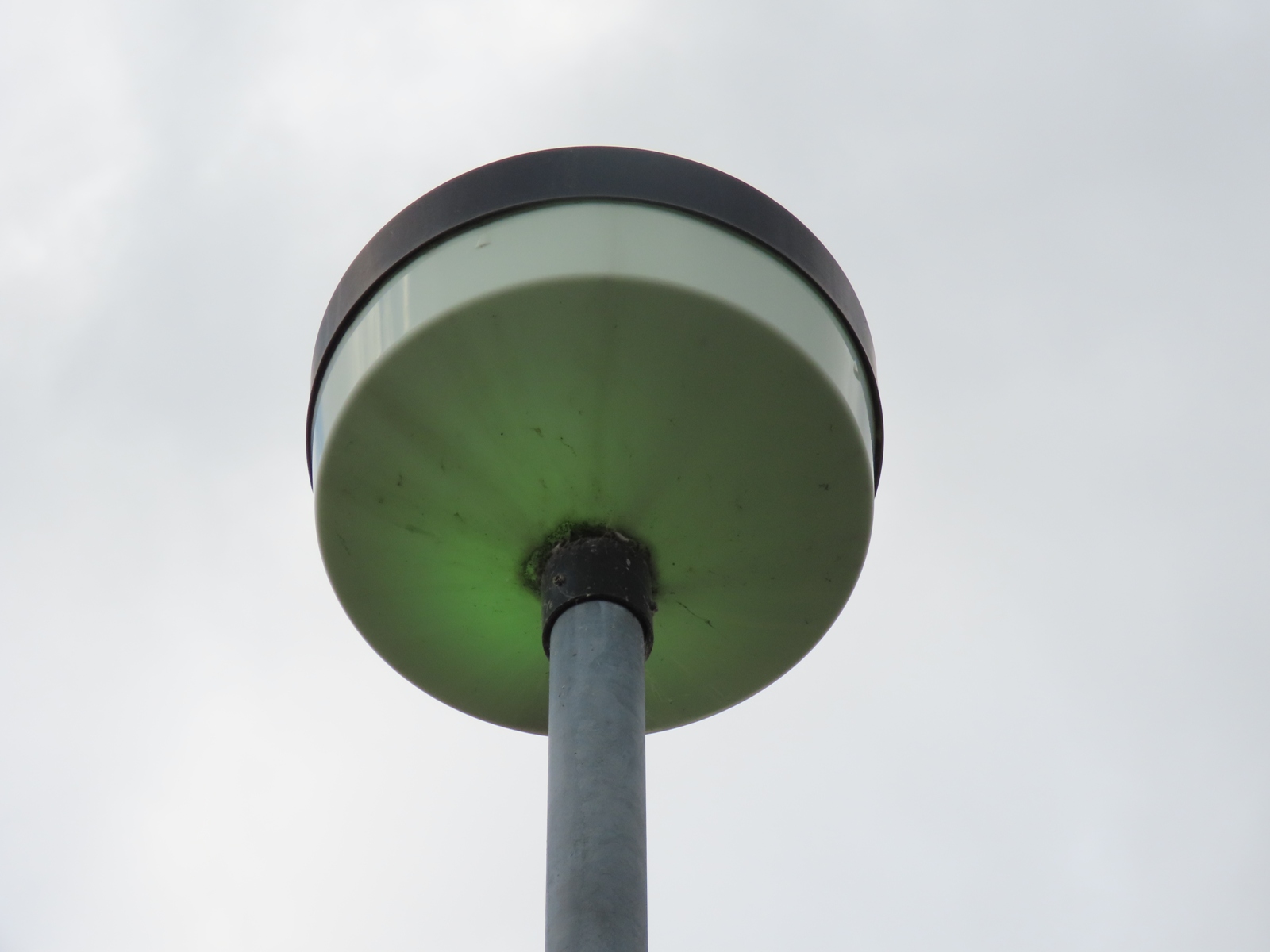 The final column was located in the other limb of the T-shaped cul-de-sac.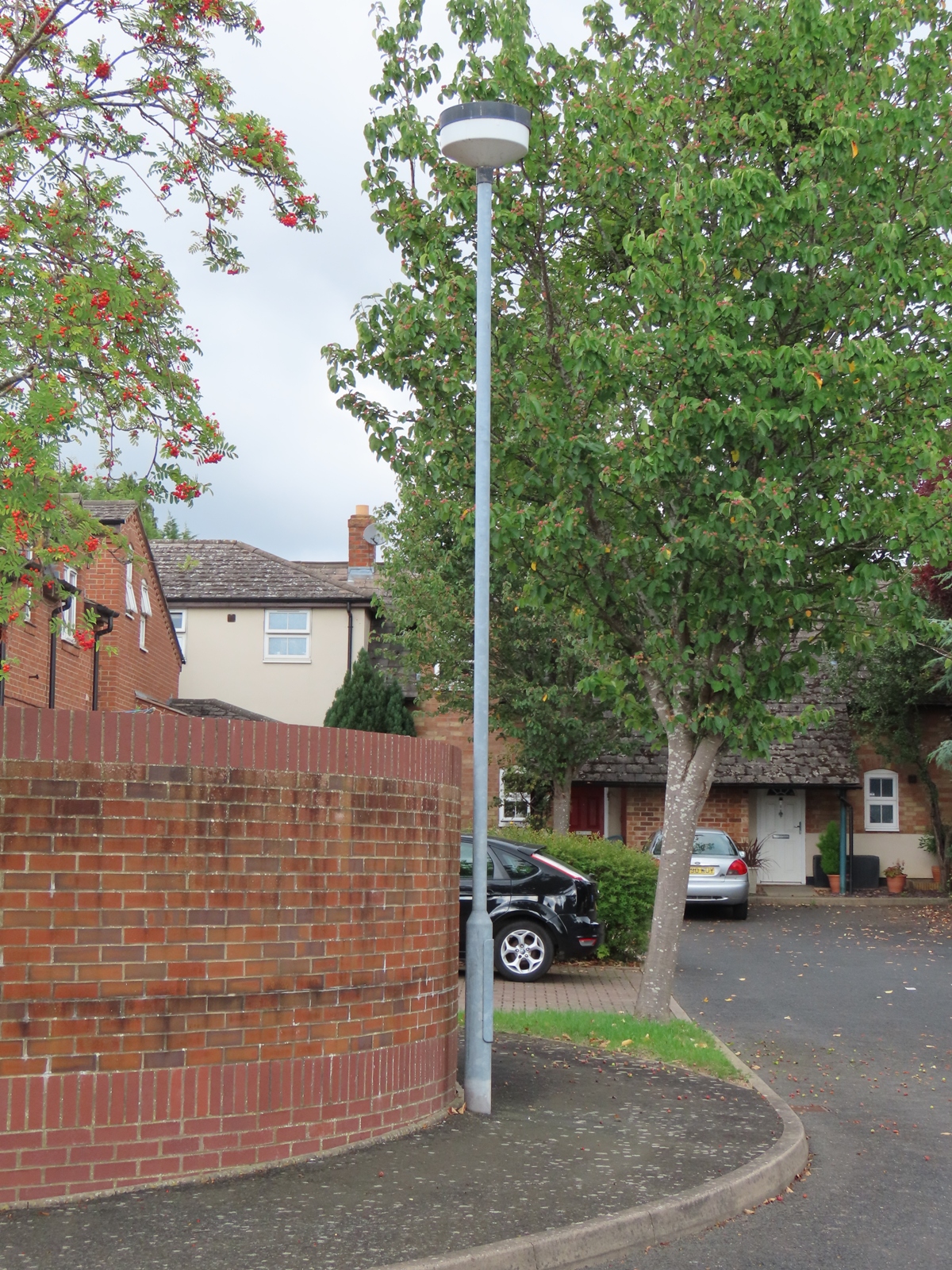 This lantern appeared to be operating correctly - unless it too was dayburning, but the lamp has become so dim that it isn't visible in daylight any longer!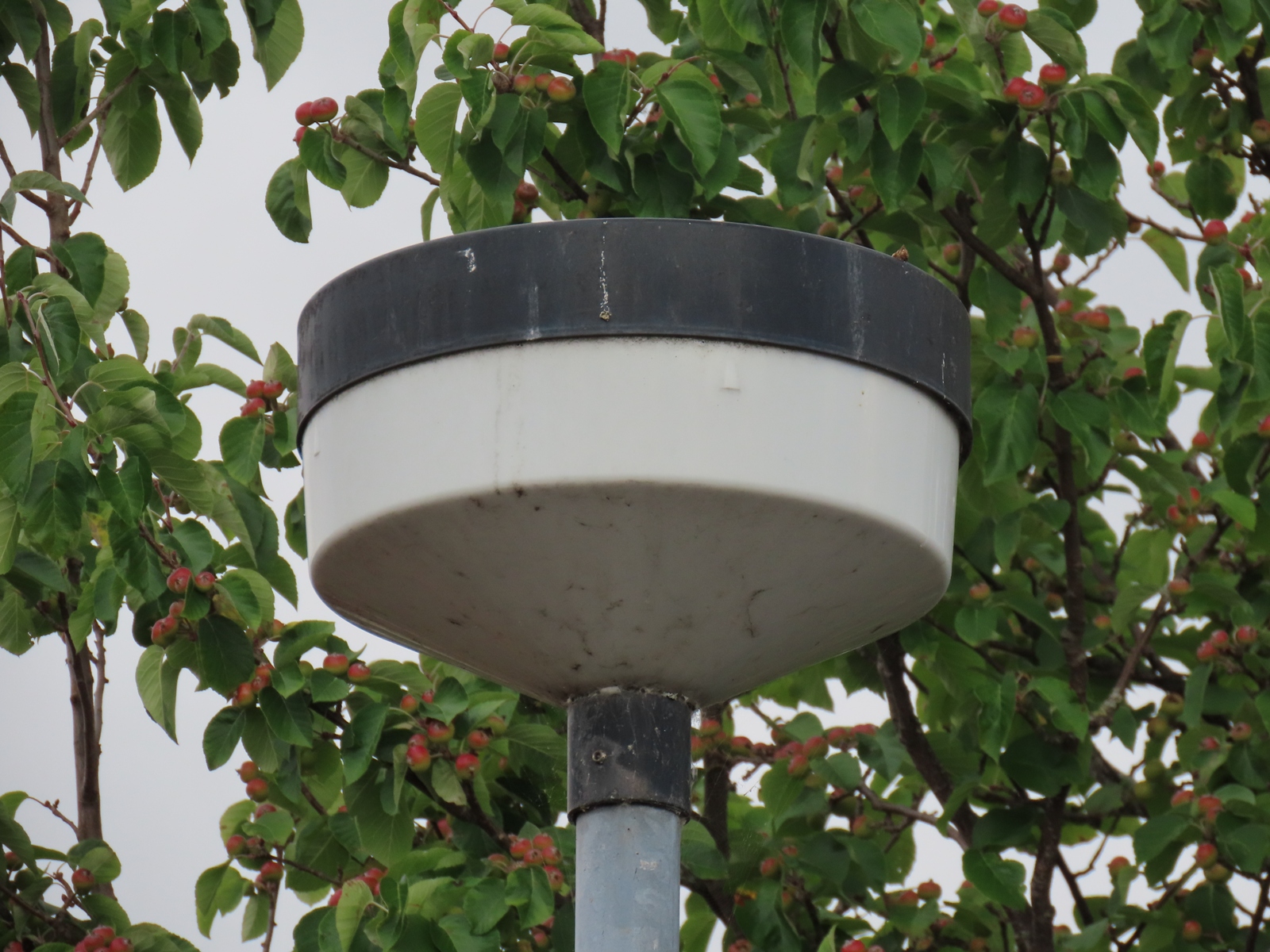 ---
CLICK HERE TO MAKE A MONETARY DONATION
© 2002 - English Street Lights Online