173K. Station Road, Pershore, Worcestershire On the section of road leading to the eponymous Pershore Railway Station are two Concrete Utilities Midway 'X' 6 metre concrete columns with 'Midway' top-entry brackets and Thorn Beta 4 lanterns. The two installations are likely to be in private ownership, possibly even belonging to the railway station, as the single platform of that used to be lit with double-arm versions (or possibly, the shorter Byway 'X' type), with fluorescent bulkhead-type lanterns fitted, as seen here. A third, identical, single-arm installation was situated opposite the entrance to the platform, but had also been removed by the time that these pictures were taken.
The Beta 4s look especially diminutive when installed at 6 m.
The concrete that makes up the column is of a slightly different shade to the concrete used in the bracket.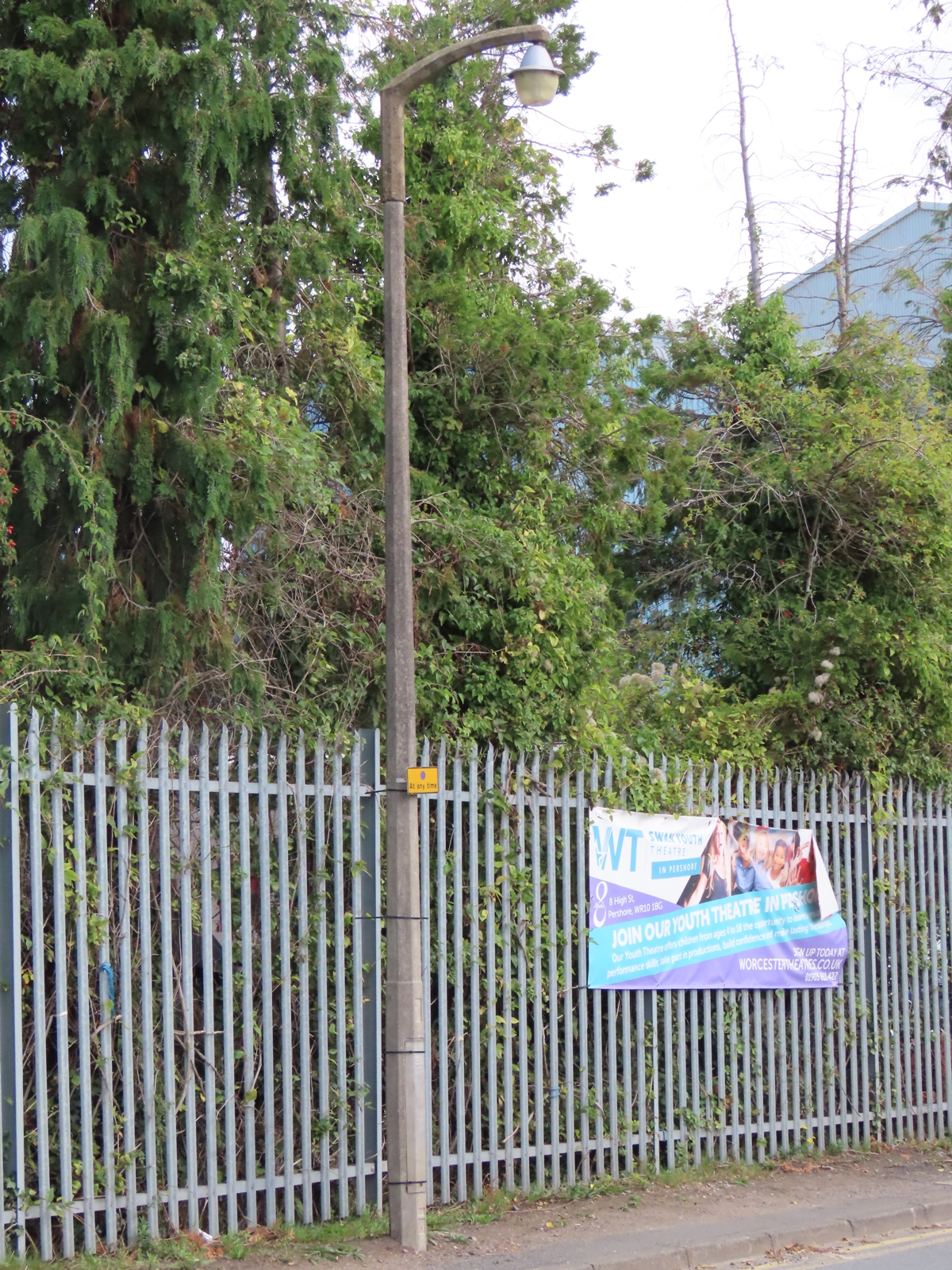 An LED 'corn'-type lamp is visible within the lantern's damaged polycarbonate bowl; a replacement for an older discharge lamp. A miniature photocell positioned on the canopy switches the lantern on and off automatically, as appropriate.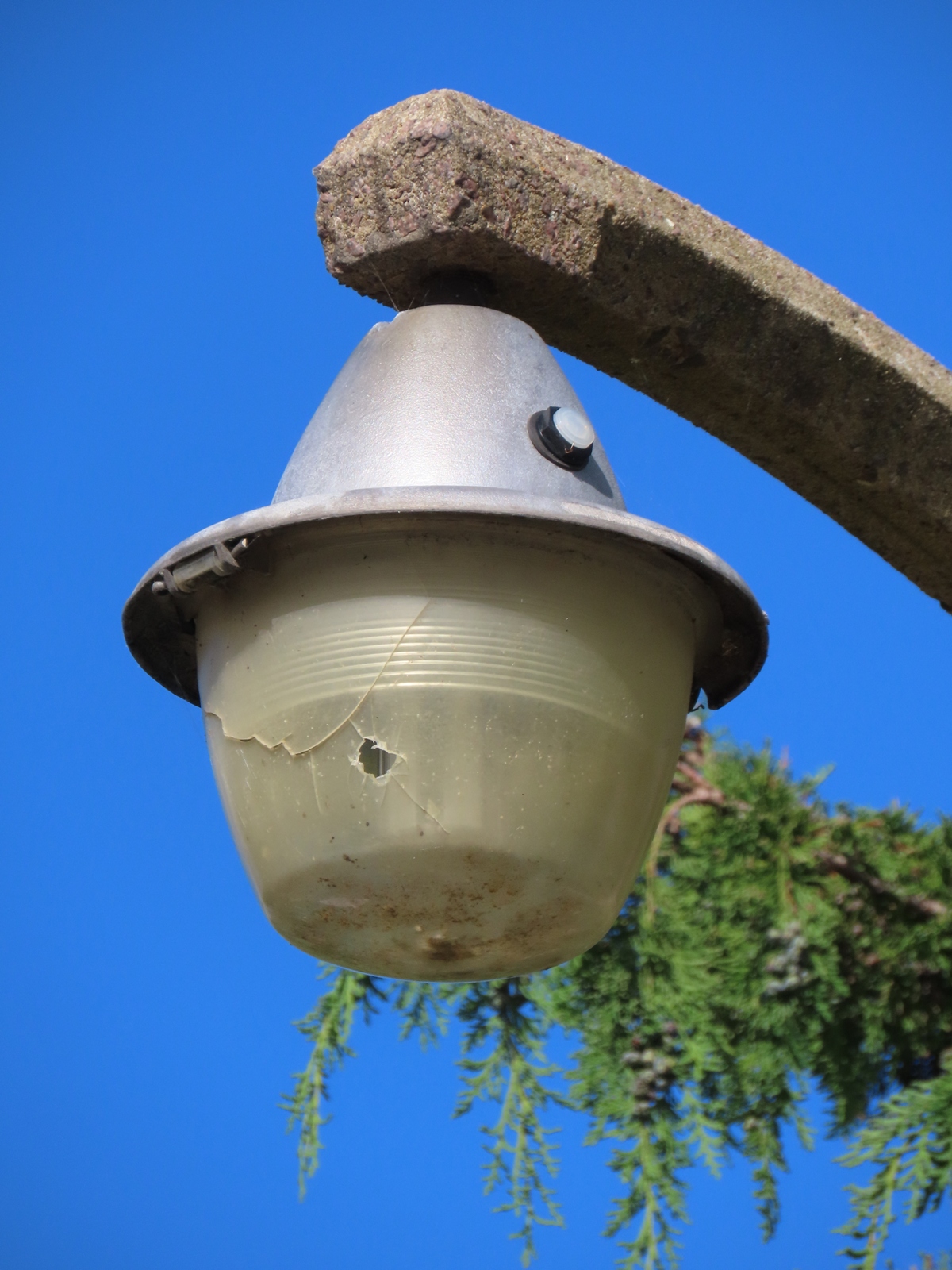 Additionally, the tops of the columns appear slightly too narrow in comparison to the bottoms of the brackets.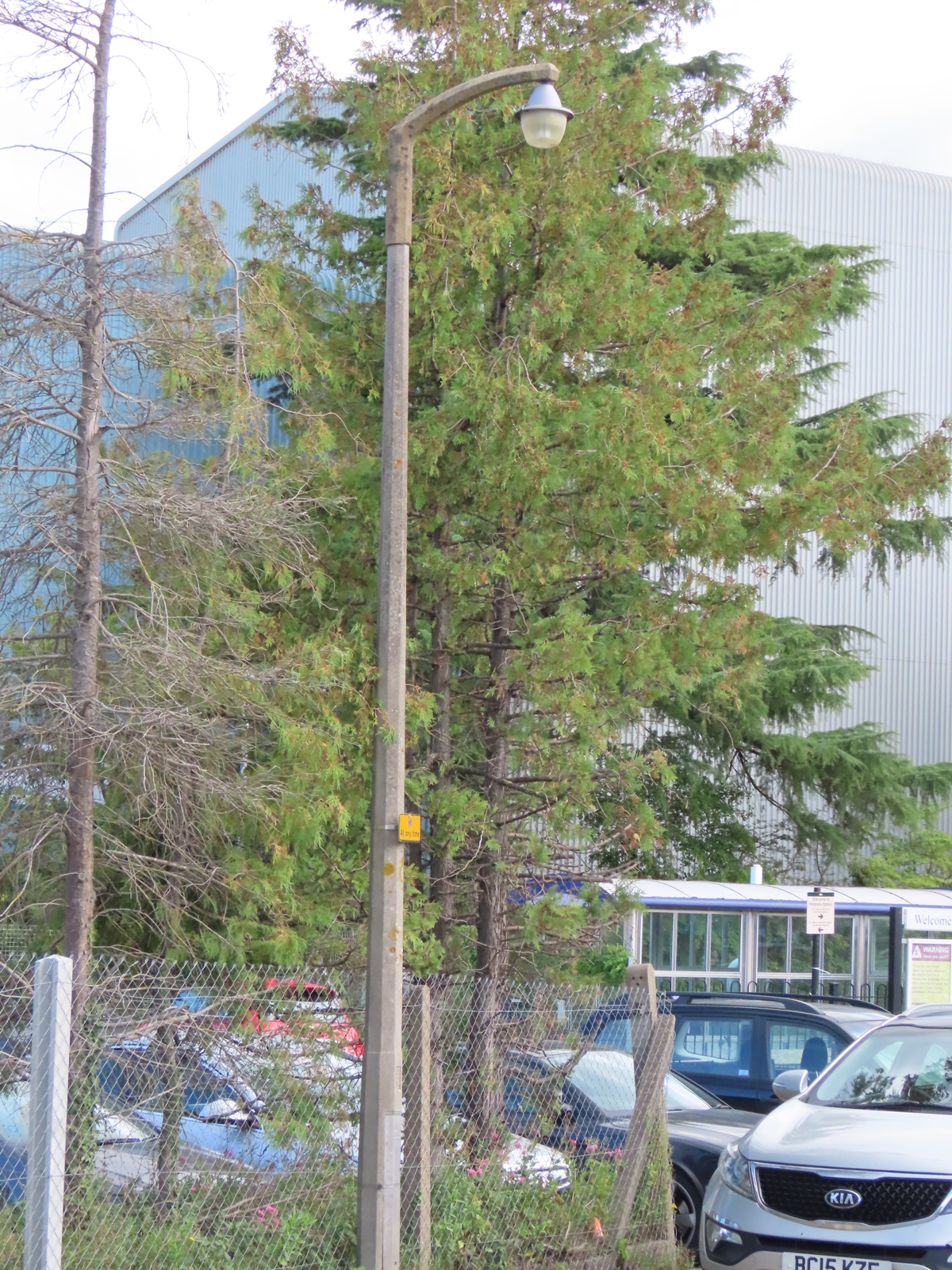 The longer outreach brackets on concrete columns are particularly rare these days.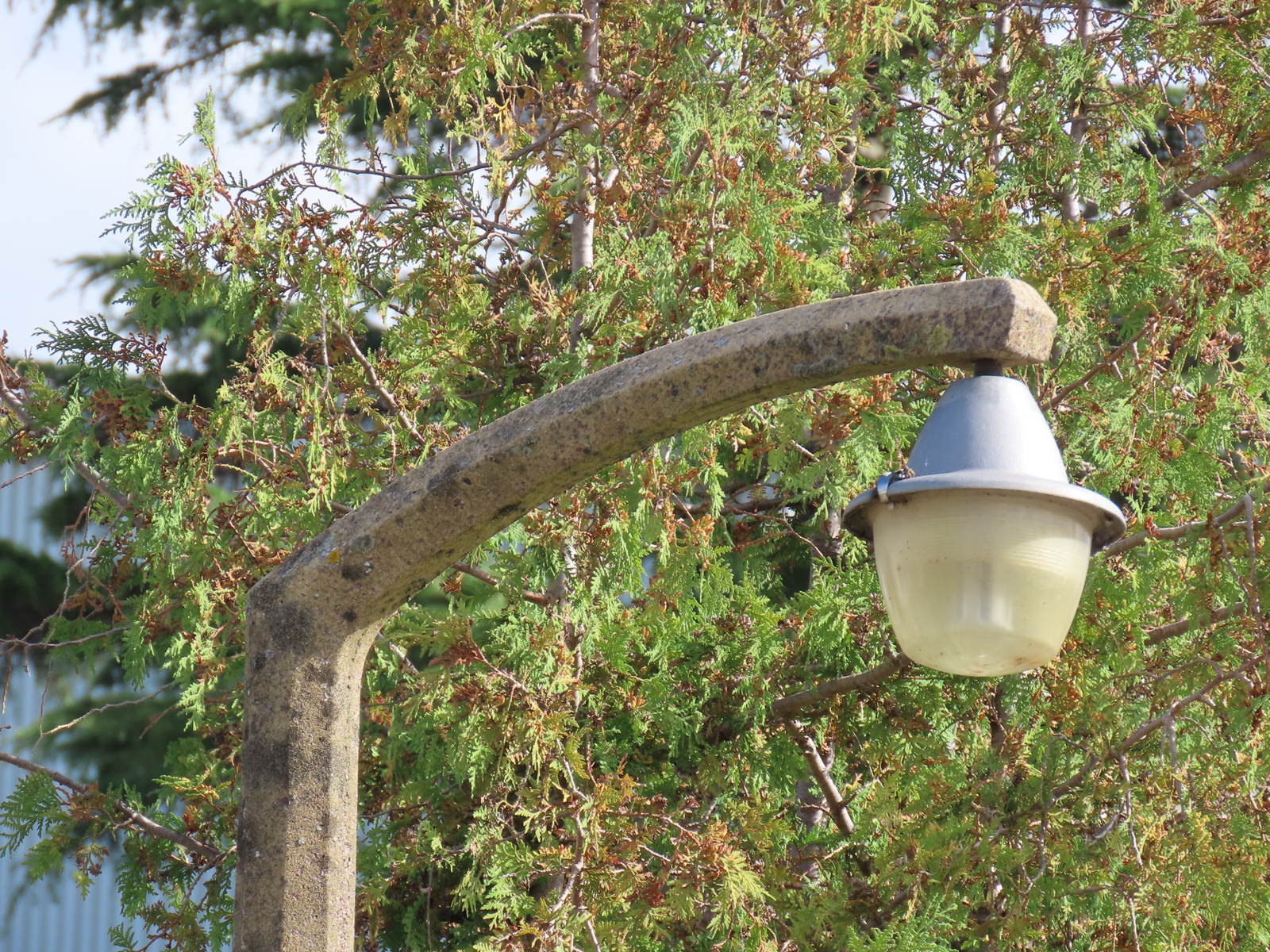 The Beta 4s employ a style of bowl clip that (I believe) was a later design.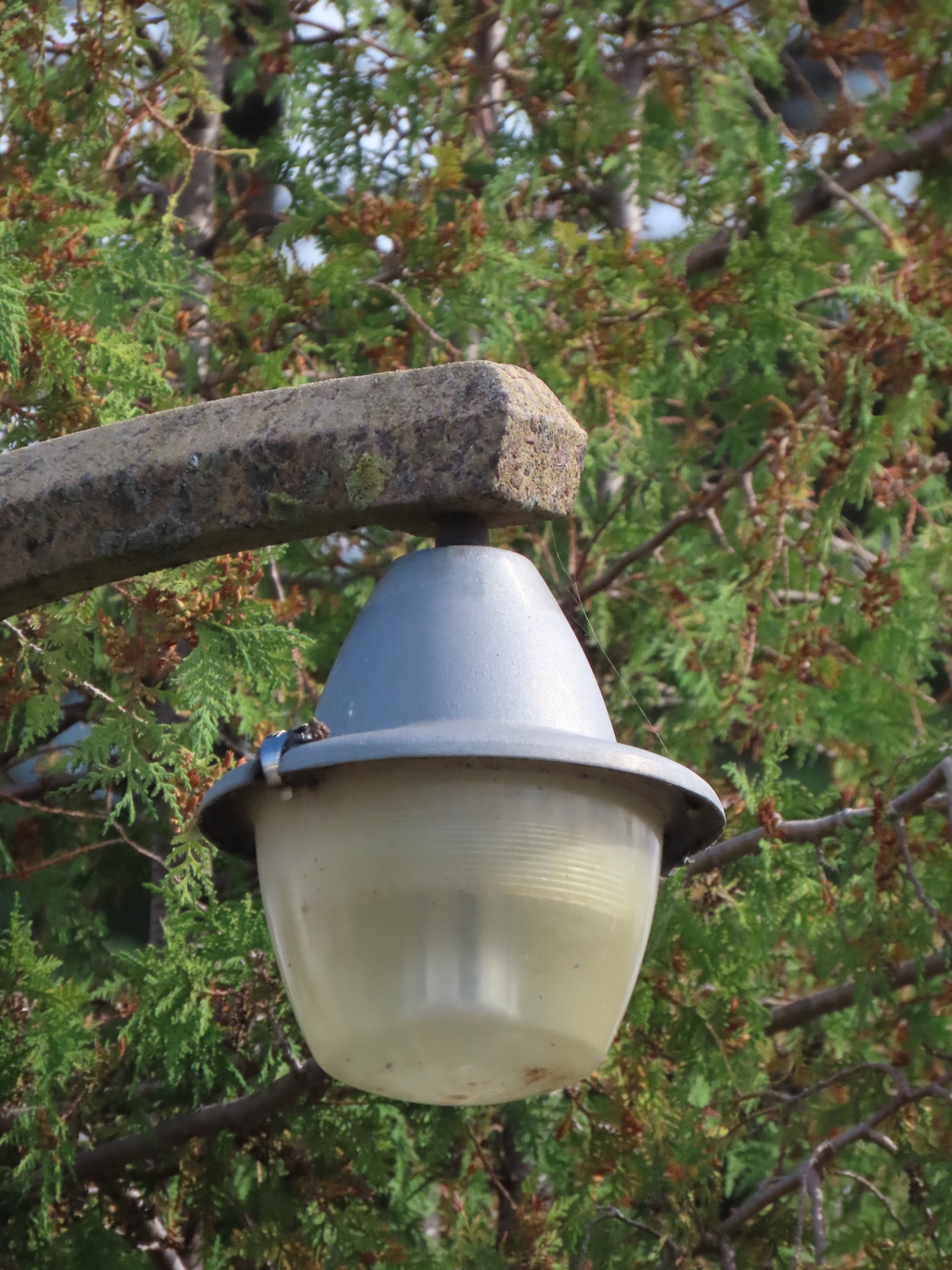 ---
CLICK HERE TO MAKE A MONETARY DONATION
© 2002 - English Street Lights Online