173L. Terrace Road, Pershore, Worcestershire Located adjacent the railway bridge, which is, itself, adjacent Pershore Railway Station is a Concrete Utilities Byway 'X' 5 m column with an 'Arc 4' bracket and AC Ford AC850 lantern. Although the lantern would have run an 80 Watt Mercury Vapour (MBF) lamp originally (the heavily-discoloured polycarbonate bowl being an indicator of this), it may run a High Pressure Sodium (SON) lamp instead these days, given that other mercury lanterns around Pershore have been converted in this way.
The sign attached to the column shaft suggests that it falls within the village of Pinvin, rather than the larger town of Pershore; however, the actual boundary seems to be the centre of the railway bridge.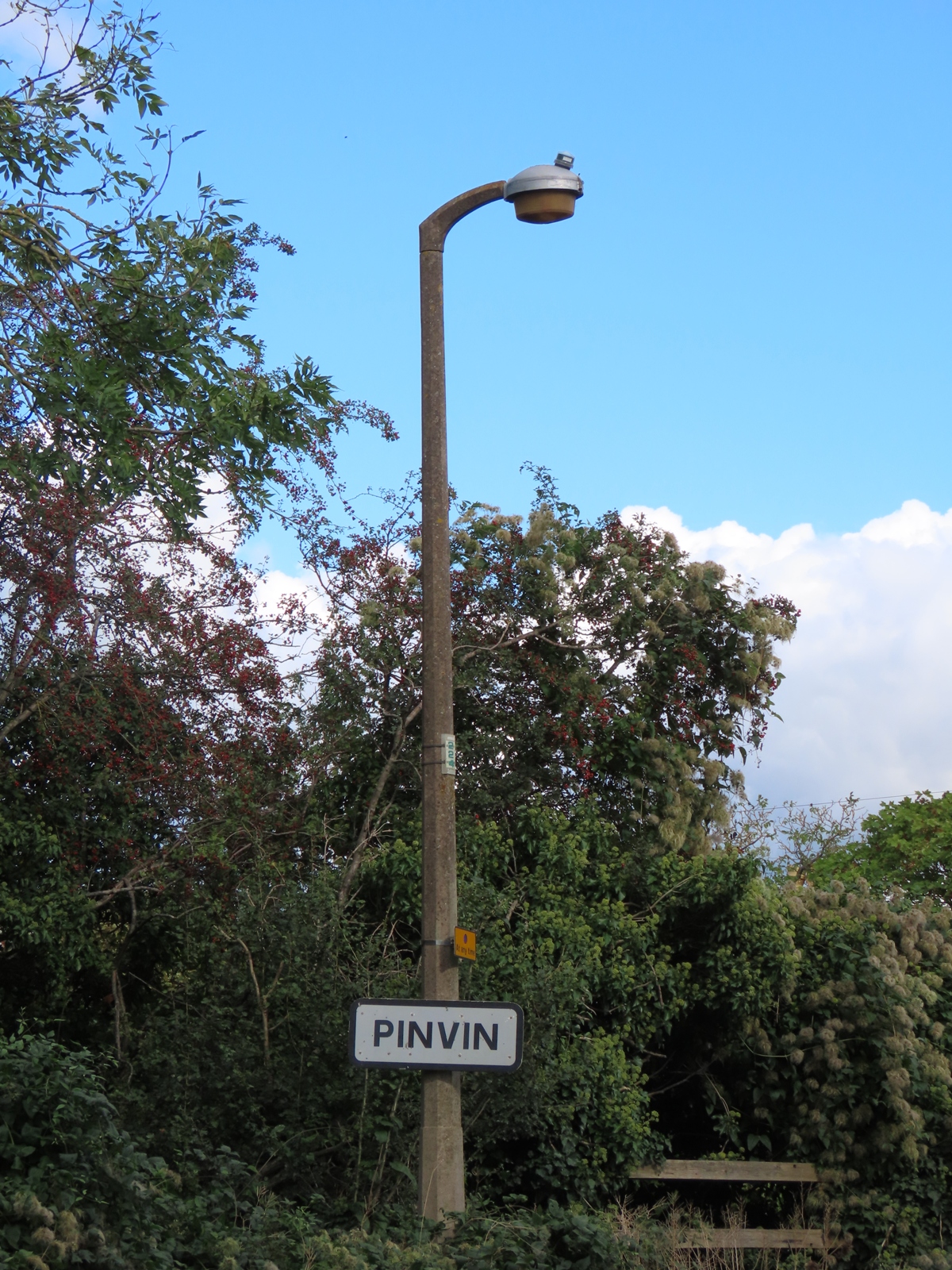 Another AC850 was (formerly) fitted to a pole bracket further along the road, near the A44 junction. This lasted until (at least) August 2016.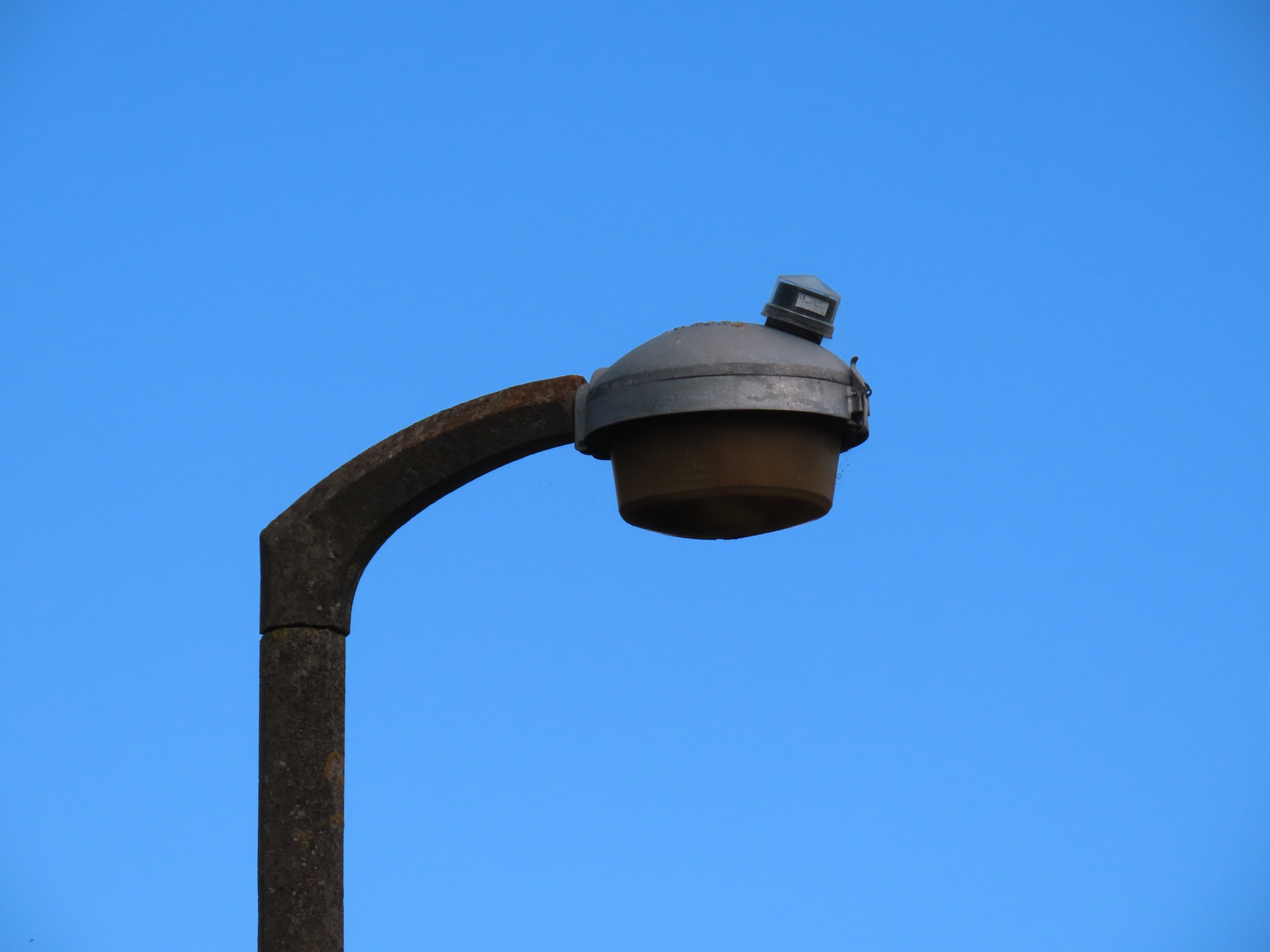 The lantern's factory-fitted NEMA photocell socket has a Royce Thompson Oasis 1000 70 Lux photocell connected.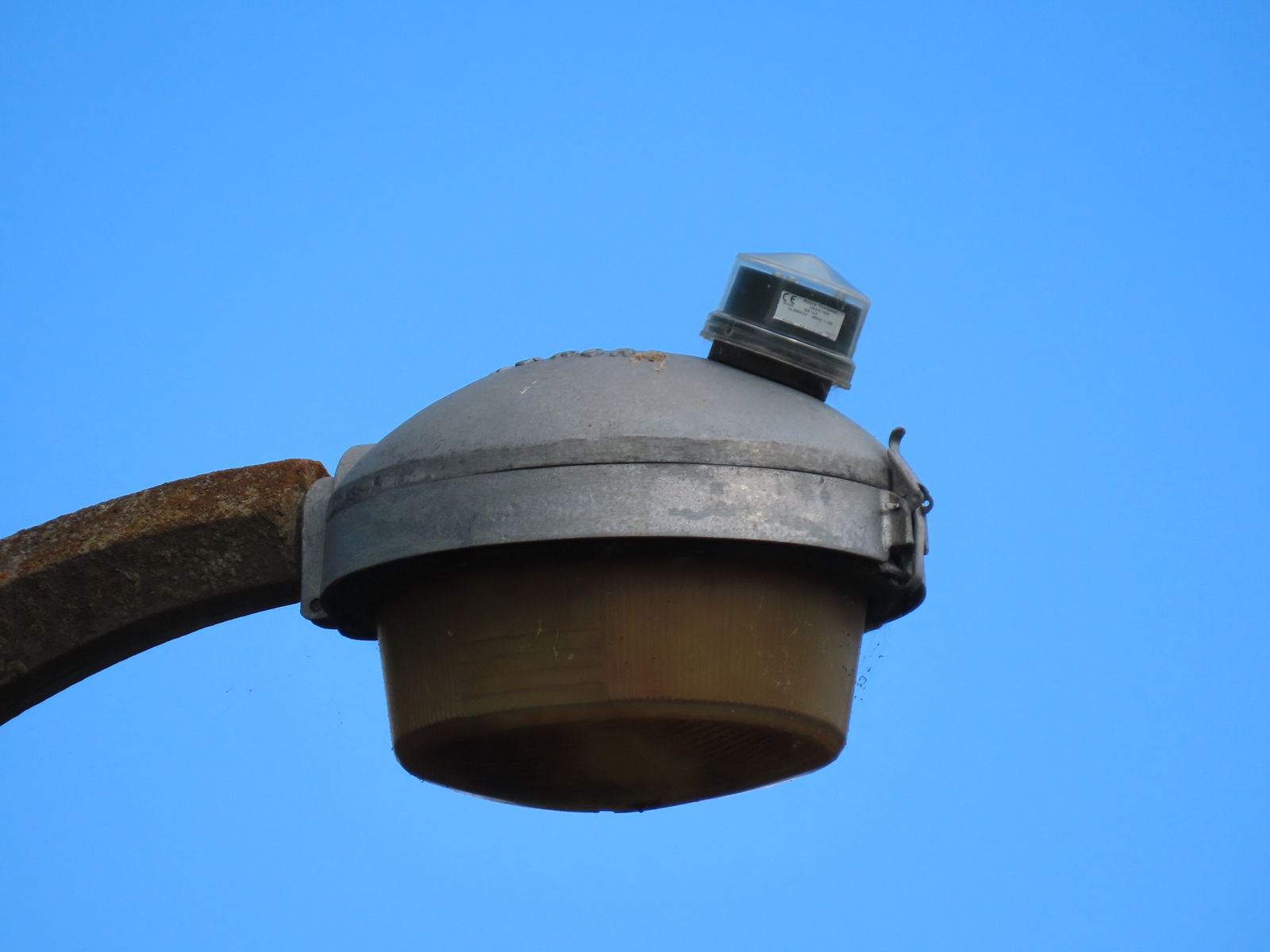 ---
CLICK HERE TO MAKE A MONETARY DONATION
© 2002 - English Street Lights Online