179A. Preston Road, Wrexham Situated at the junction of Ash Road North on the Wrexham Industrial Estate are two Concrete Utilities 'Highway X' columns that have been modified, in order to accommodate Relite / Simplex Diadem Major lanterns. Both installations appear to have lain disused for a considerable period, with the door missing from one column, and the bowl and lamp being absent from the other.
The columns are installed either side of a gateway, although the right-hand example is obscured by trees.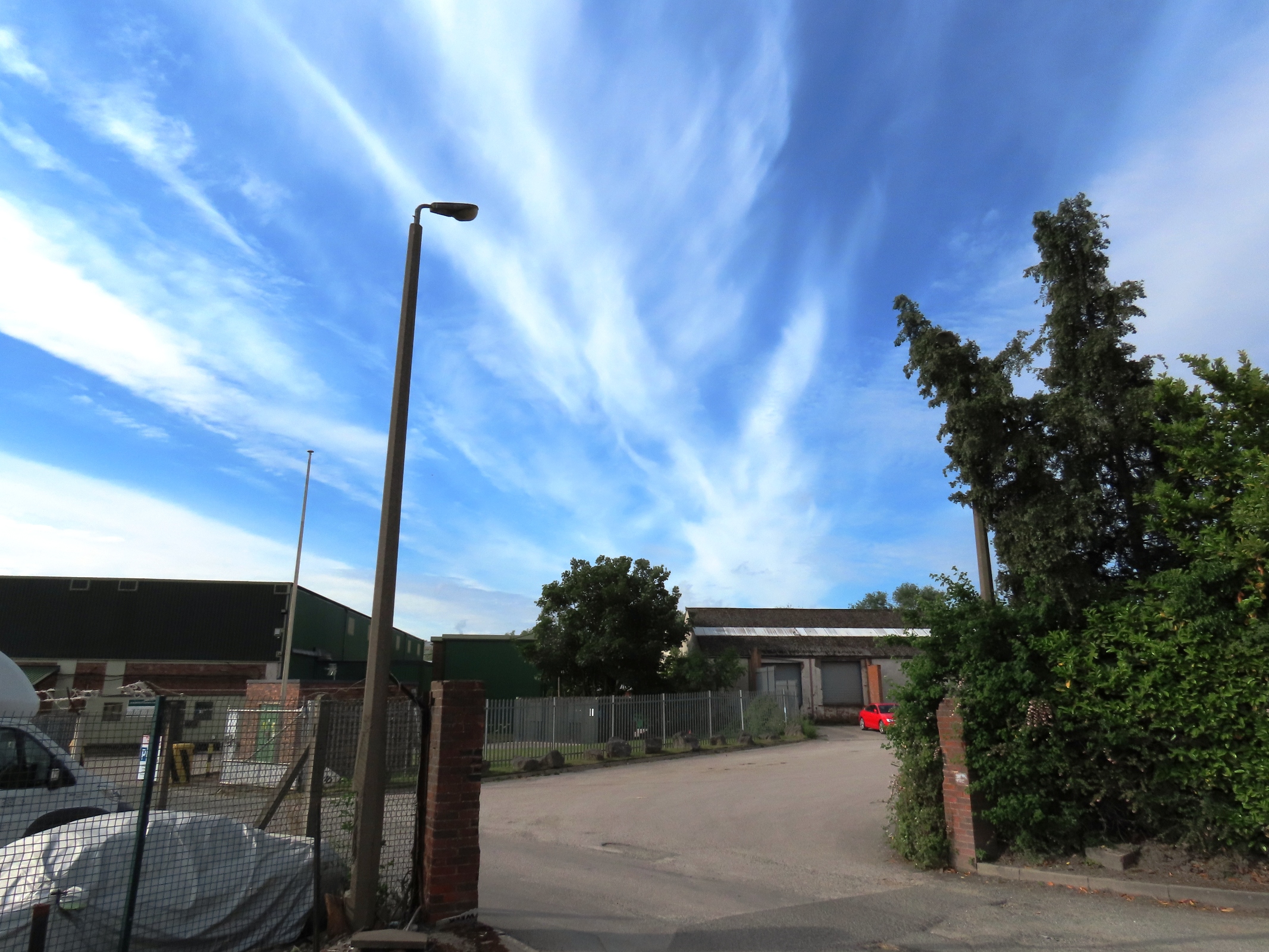 The original concrete brackets were removed, and are wrapped in Denso tape; presumably, as an anti-corrosion measure - the steel conduit becoming exposed when the brackets were removed.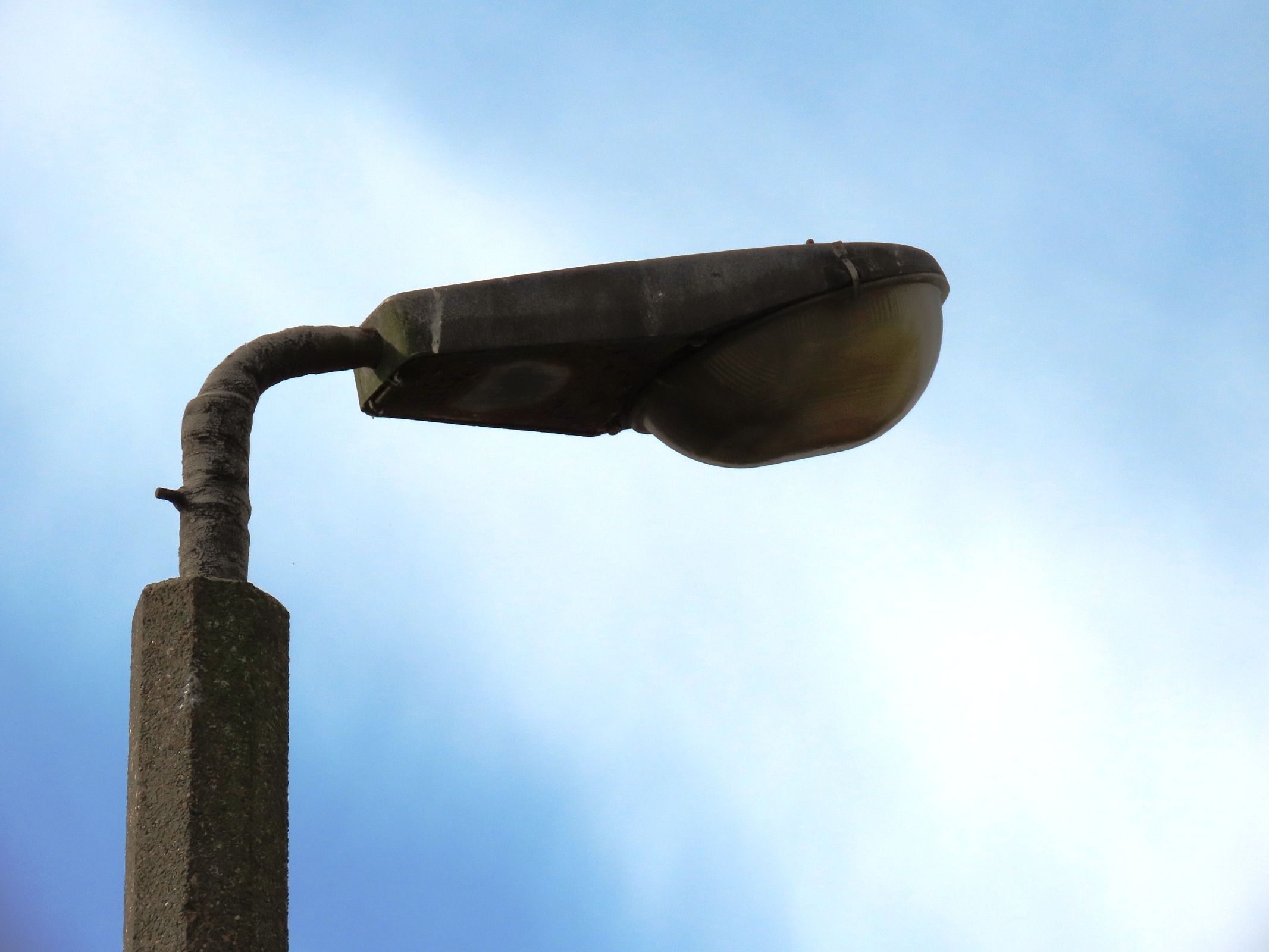 The smashed remains of a lamp remained in the E40 (possibly) lampholder. As the lantern was designed for 80 - 125 Watt MBF (Mercury Vapour) lamps, the use of this size of lampholder suggests that the latter may have been used (only the 125 Watt lamp had the option of a 3-BC, E27 or E40 cap).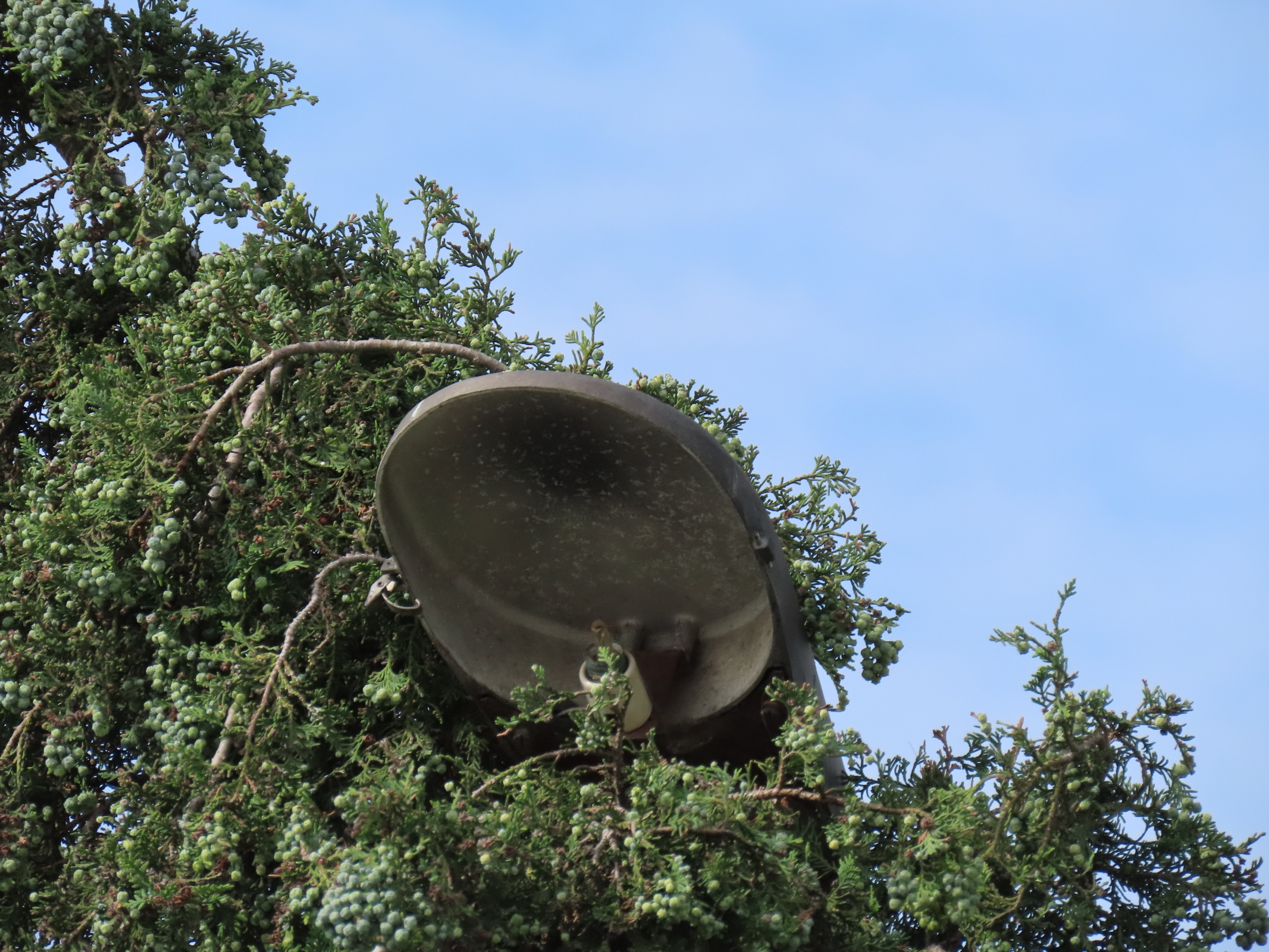 The replacement short steel side-entry bracket appeared to be secured the column spigot with a nut and bolt.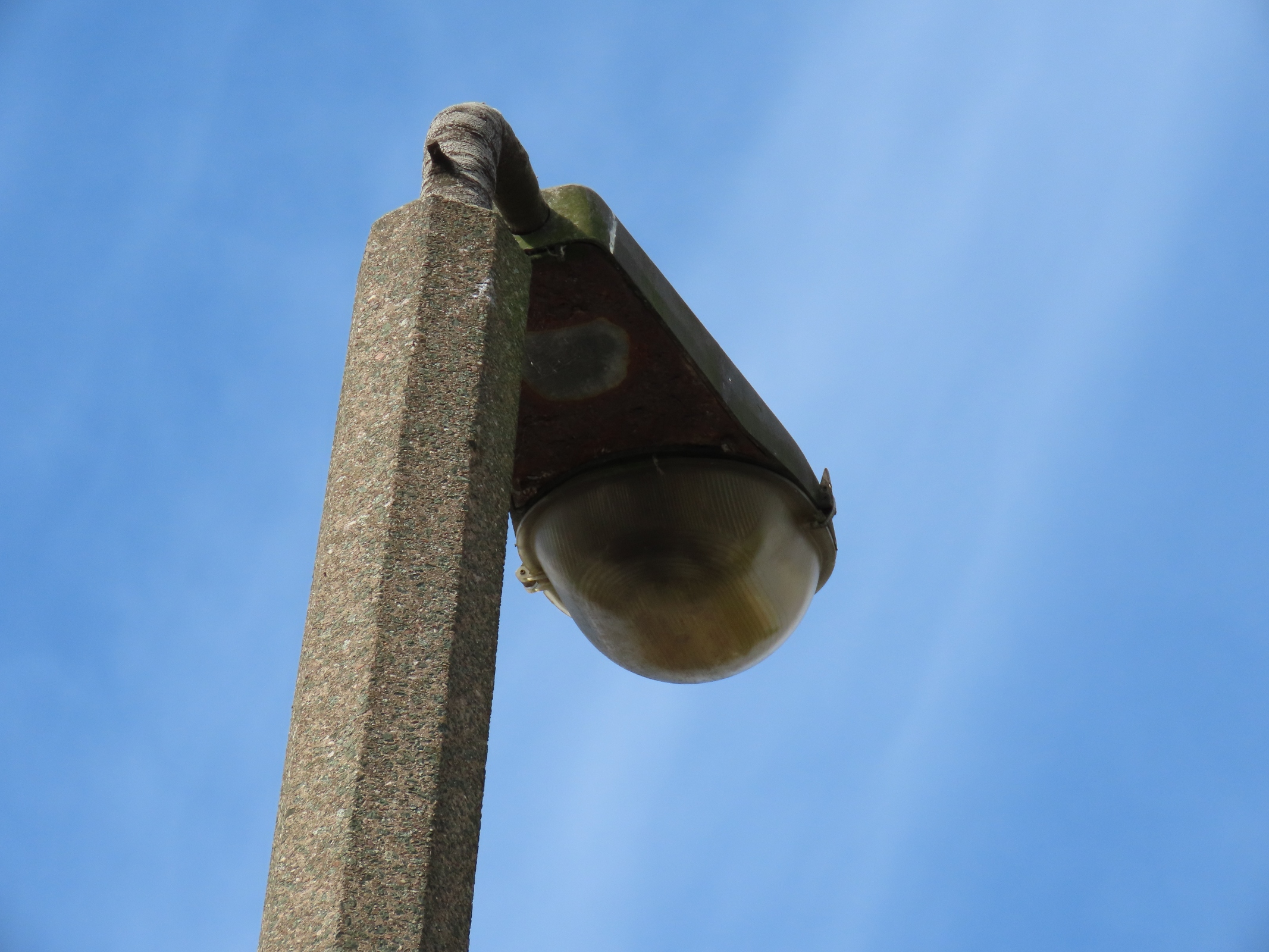 While the Diadem Major's canopy is formed in cast aluminium, the panel on the underside that covers the lamp control gear and wiring is steel, as proven by the rusting present on it.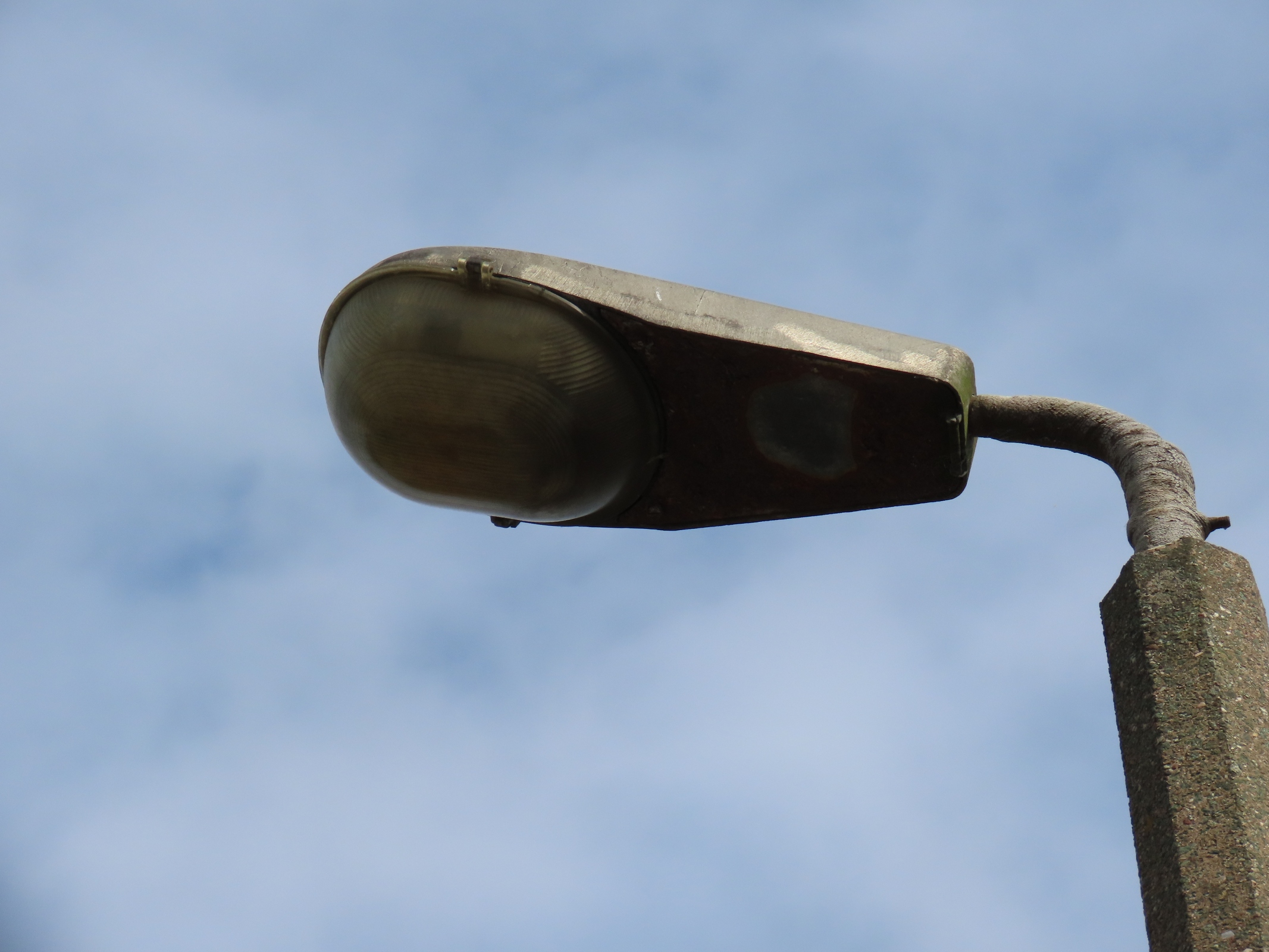 With the door missing from this column, the original cast iron cut-out could be spotted within the base. Such is the age of the installation that there are fuses on both the live and neutral conductors.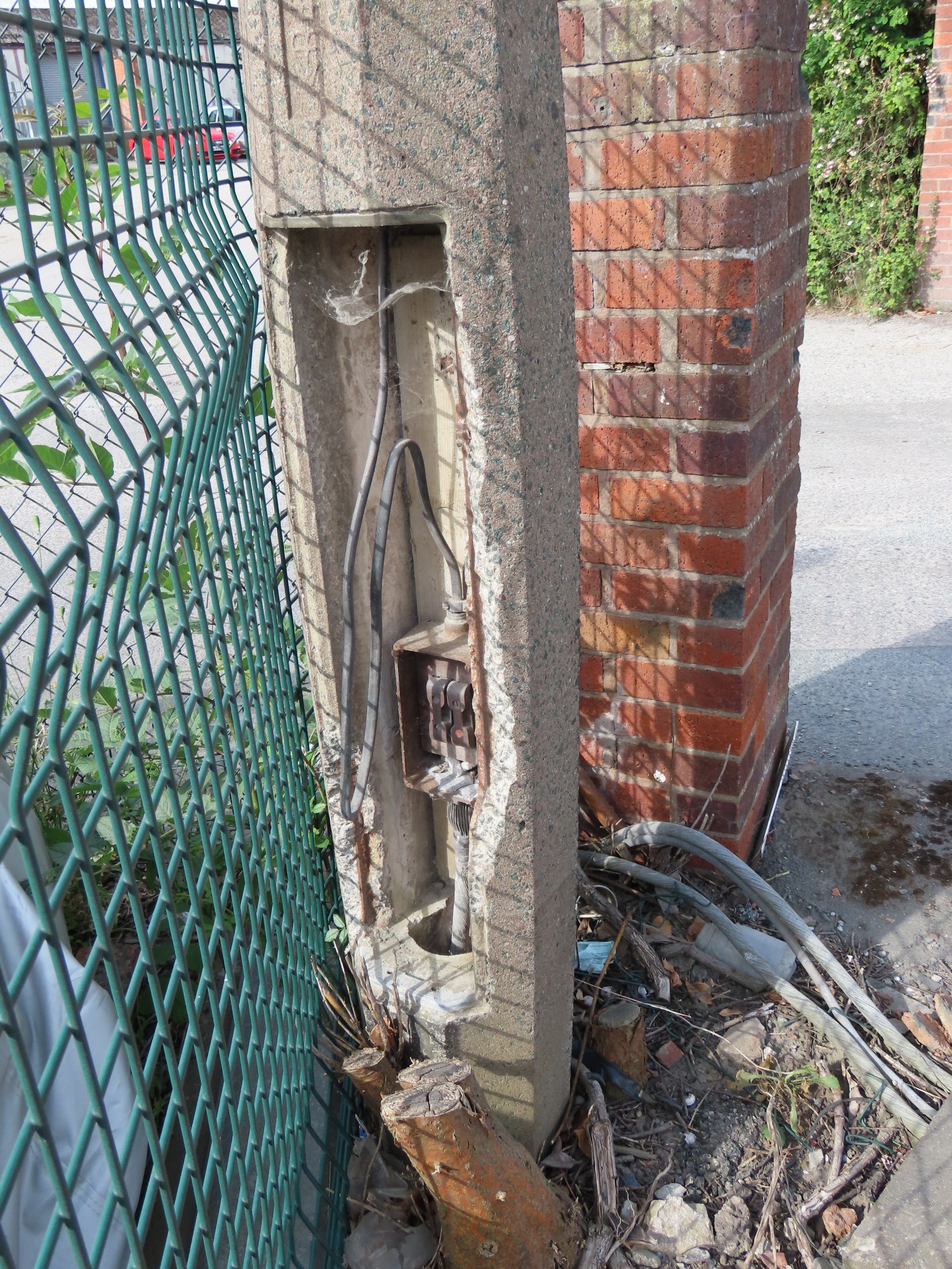 ---
CLICK HERE TO MAKE A MONETARY DONATION
© 2002 - English Street Lights Online