180D. The Crown Inn, London Road, Trelawnyd, Rhyl Located by the entrance to the pub car park at the end of this small village is an Abacus 25 ft (8 m) tubular steel column supporting a Thorn Alpha 1 lantern. Being in private ownership, the operational status of the lantern is unknown, although the lamp control gear is quite heavily corroded, and the lantern's supposedly sealed 'Opticell' unit shows signs of dirt and water ingress.
The installation, as viewed from the car park.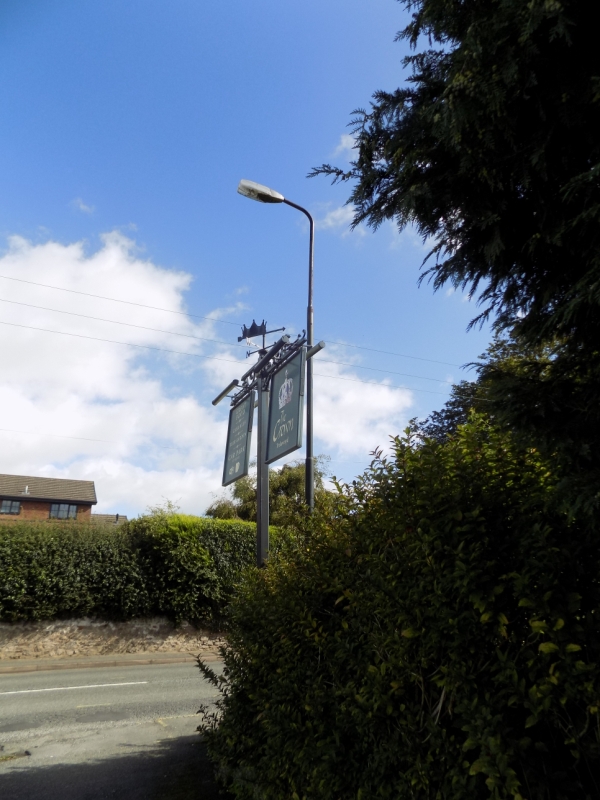 There are a few cracks in the Opticell's acrylic body, which may be the reason for the dirt accumulation.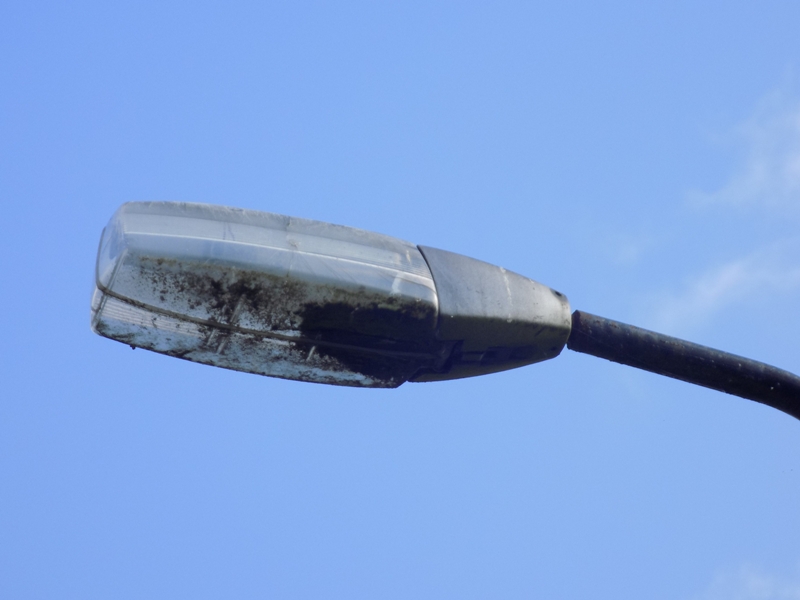 The Alpha 1 was designed to run 55 Watt or 90 Watt SOX lamps; the former is true here, even though the mounting height is more suited to the latter.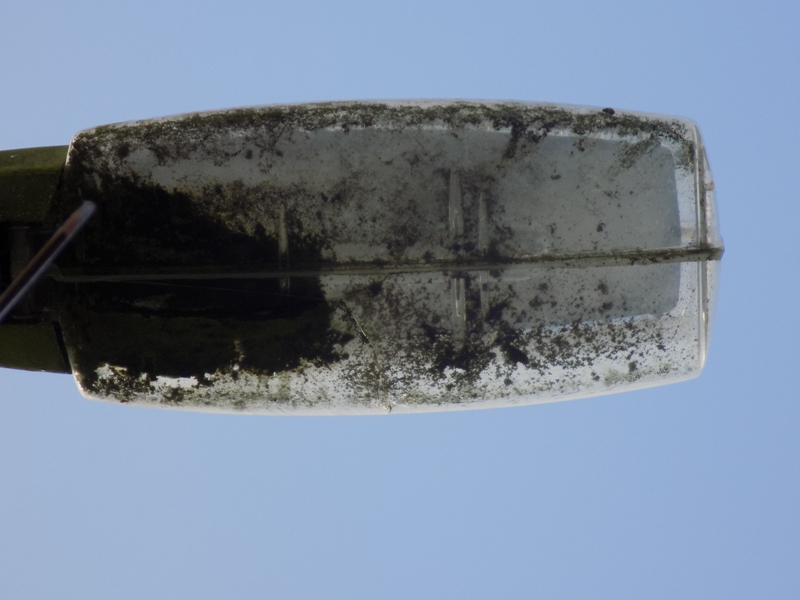 Un-insulated low voltage overhead cables pass quite closely to the installation, requiring any maintenance to be undertaken from the car park side.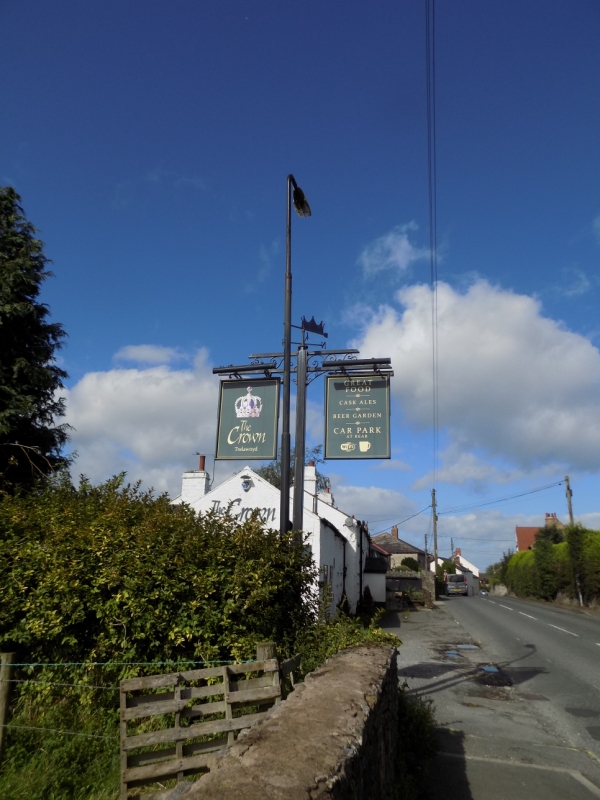 The rear aluminium section has a slight moss growth, although this would clean off quite easily. The crack in the underside of the Opticell is more obvious from this angle.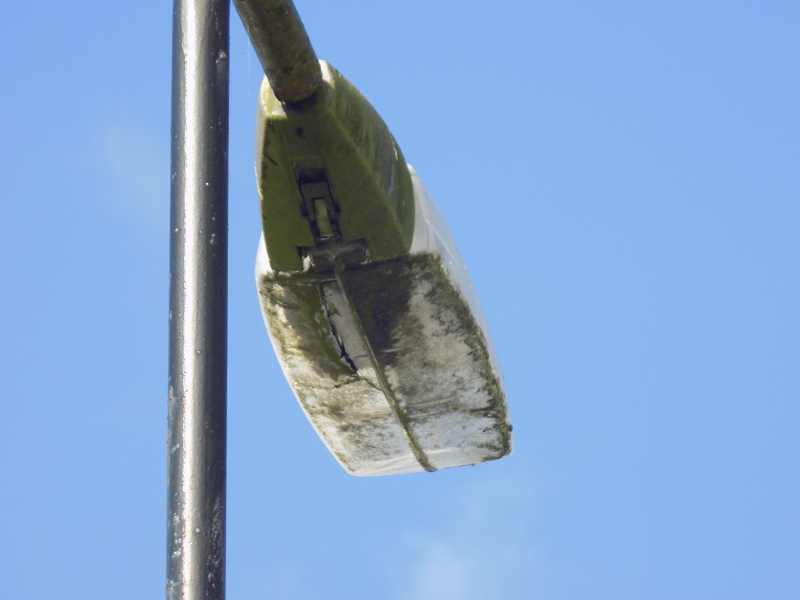 The column's inspection door was missing, allowing the lamp control gear to be glimpsed within. Oddly, this appears to be for 90 Watt lamps, suggesting that the 55 Watt lamp was fitted in error.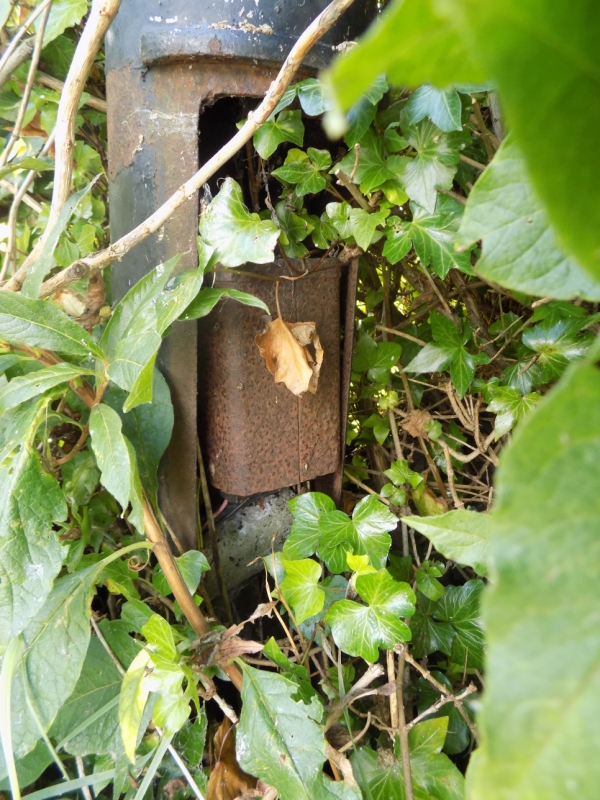 ---
CLICK HERE TO MAKE A MONETARY DONATION
© 2002 - English Street Lights Online