185b. Weighbridge Road, Deeside Industrial Park (continued) Adjacent the access road to the Sealand Ranges gun club are two wooden telegraph poles, with both supporting Benjamin Duoflood shovel-shaped floodlights. Both lights are not in an operable condition in their present state; the overhead electricity cables that supplied them having been removed.
The posts are installed in an opposite configuration at the junction. The concrete railway bridge in the background was made in 1951, according to the casting above the roadway, alongside the modern height restriction sign. These installations may be of a similar vintage.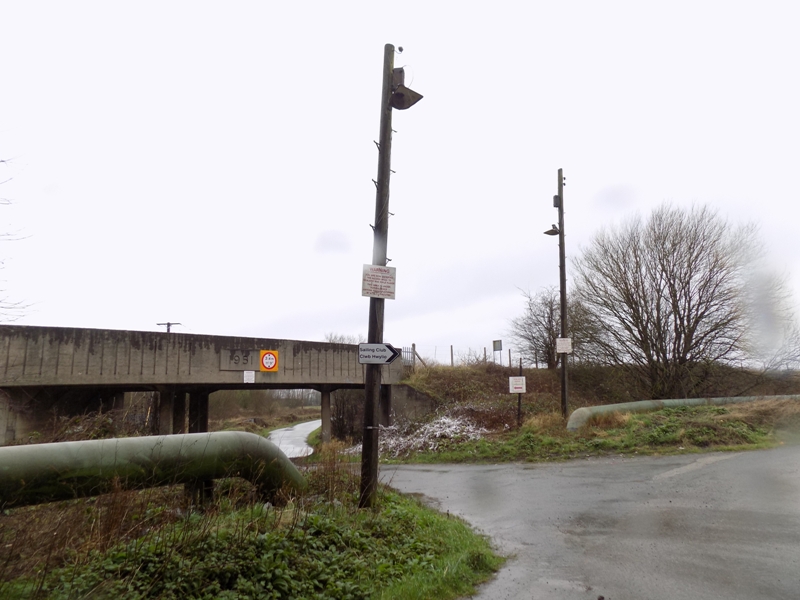 When in use, the fittings may have run mercury vapour lamps, judging by the presence of large cast iron boxes (used for housing the lamp control gear) above them.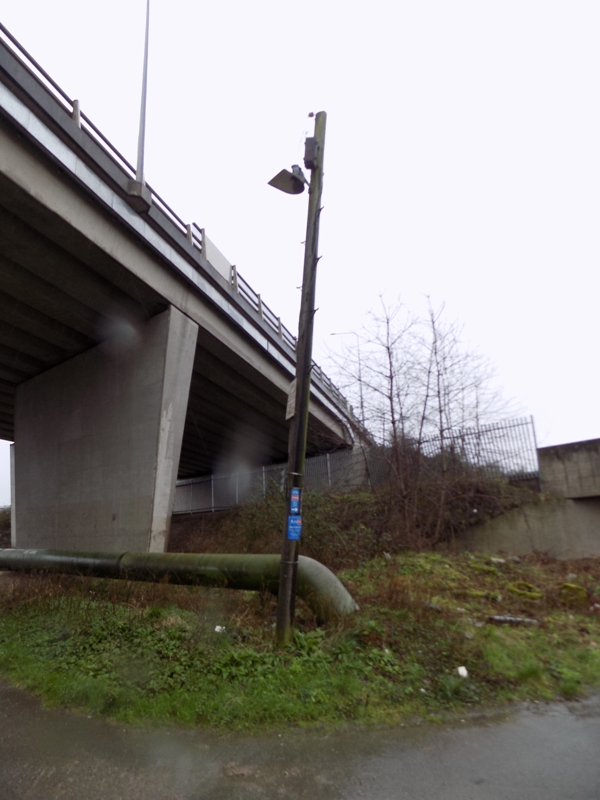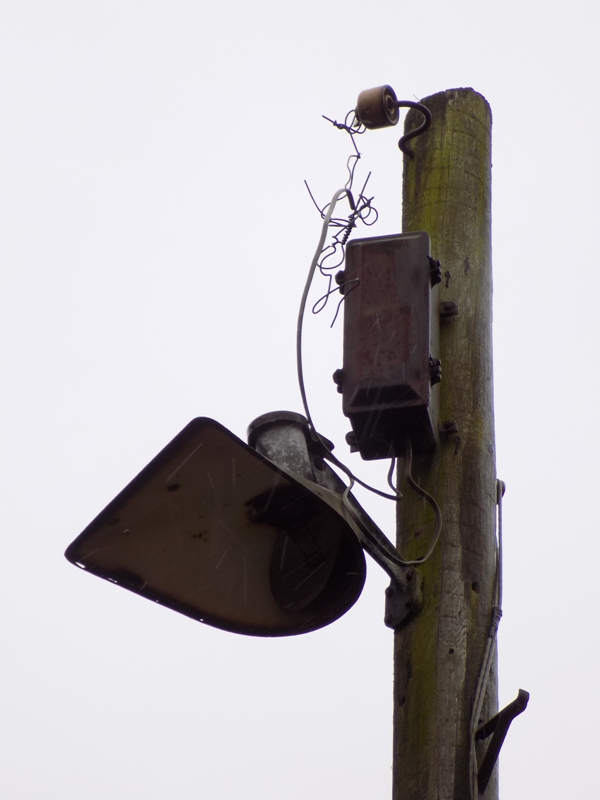 The second pole contains two electrical insulators, along with the remnants of the bare wires that were once used as the overhead electricity supply to the pole.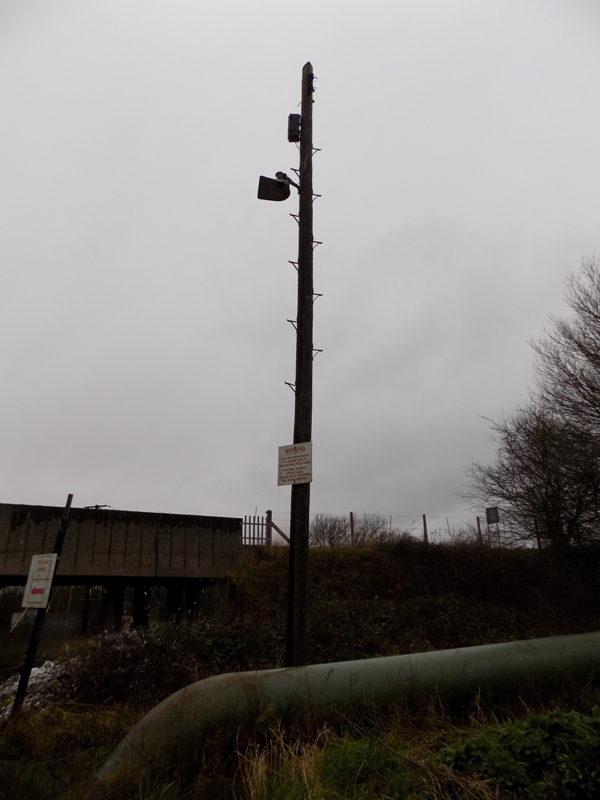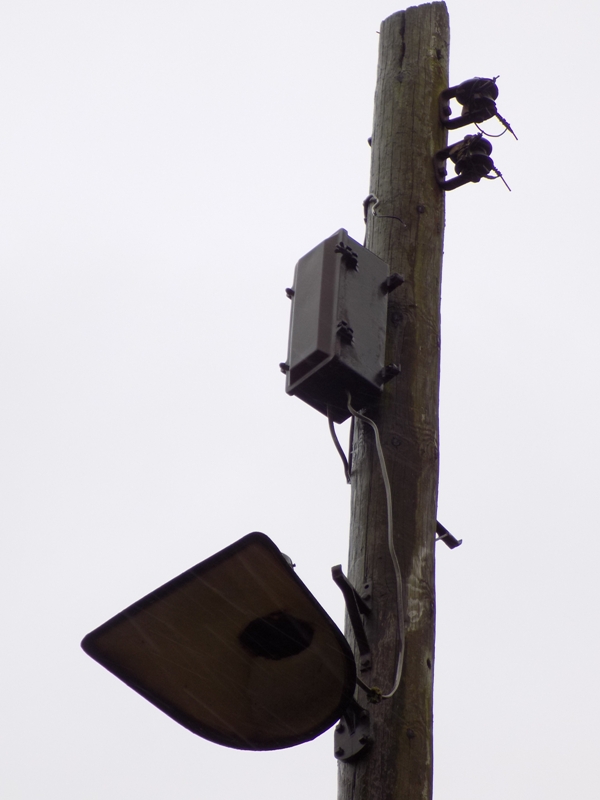 The enamelled reflector is in better condition on this second example.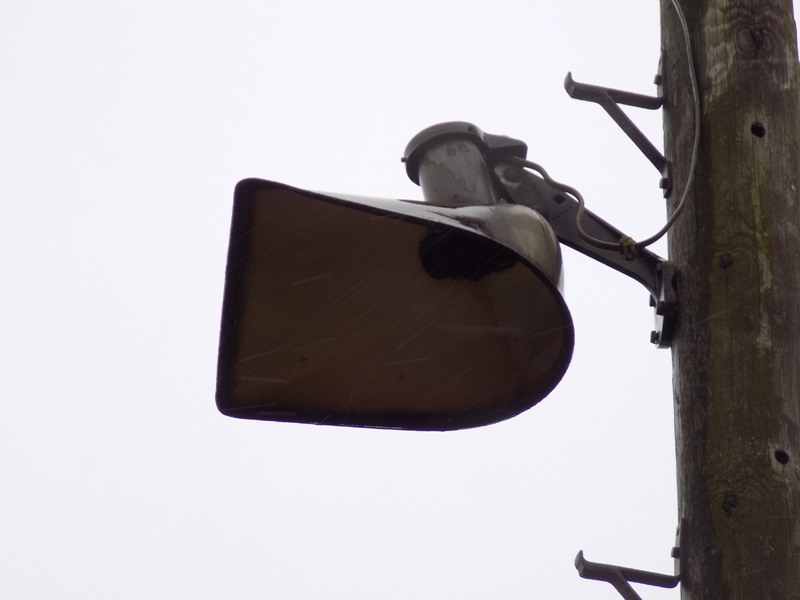 ---
CLICK HERE TO MAKE A MONETARY DONATION
© 2002 - English Street Lights Online