190. Off Overleigh Road, Handbridge, Chester. Situated within a compound housing the imposing Handbridge Water Tower is a Revo Moseley cast iron column supporting a swan neck bracket and 'Lodestar' lantern; again, a Revo product. The installation is in a rather derelict state, with the spun vitreous enamel reflector having long since disappeared, and the smashed remains of a tungsten filament lamp being fitted in the lampholder. Given that the Water Tower dates from 1935, the installation is likely to date from around then too.
These pictures were taken on a rather overcast day in May 2019.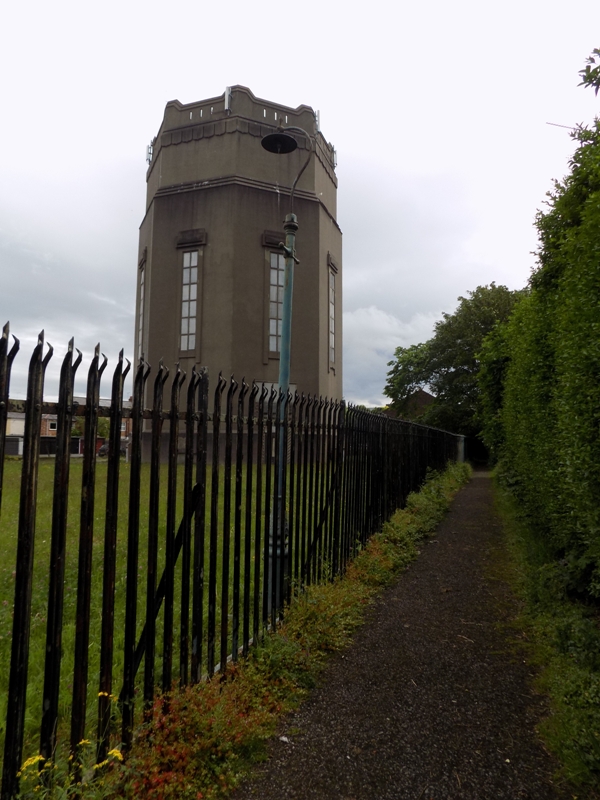 This appeared to be the only installation on the Water Tower site; whether any others existed in the past is unknown.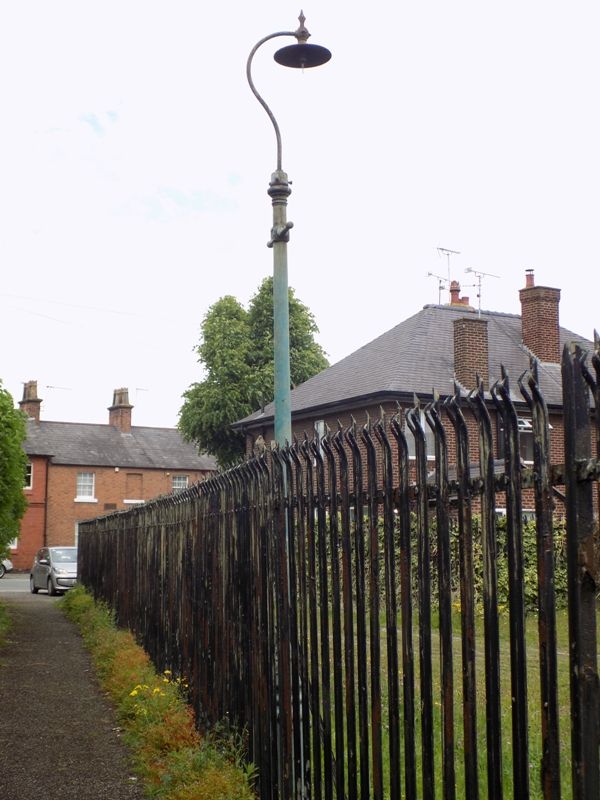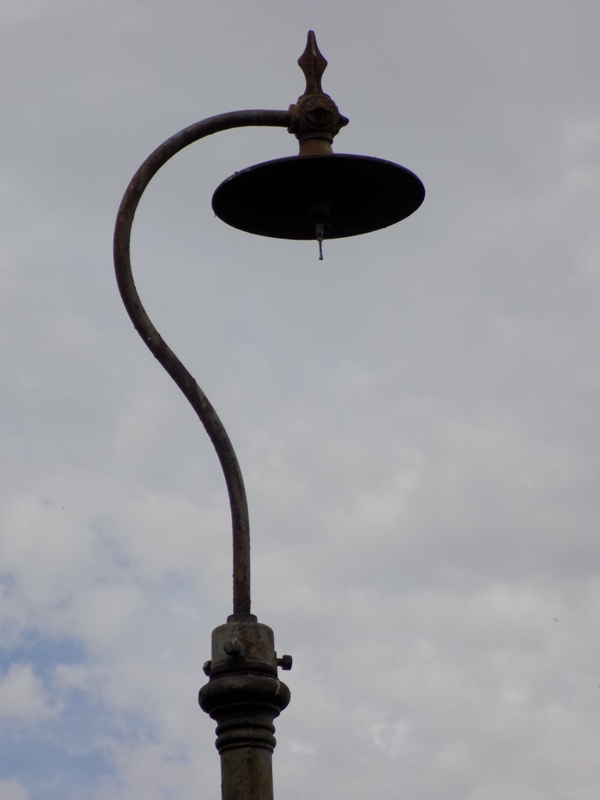 The lampholder assembly appears to be held in place with a surrounding cage that fastens into the top of the lantern.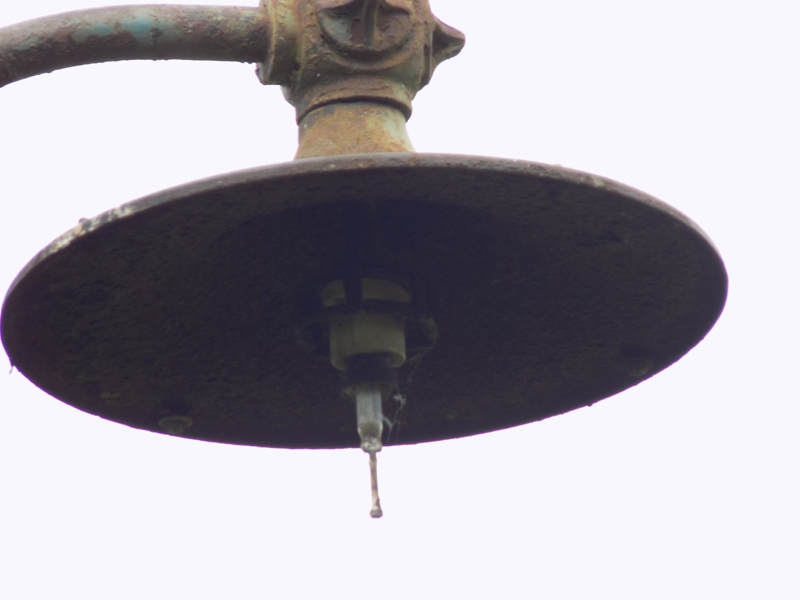 Four fixing screws used to secure the reflector in place remain extant, even though the reflector itself is missing.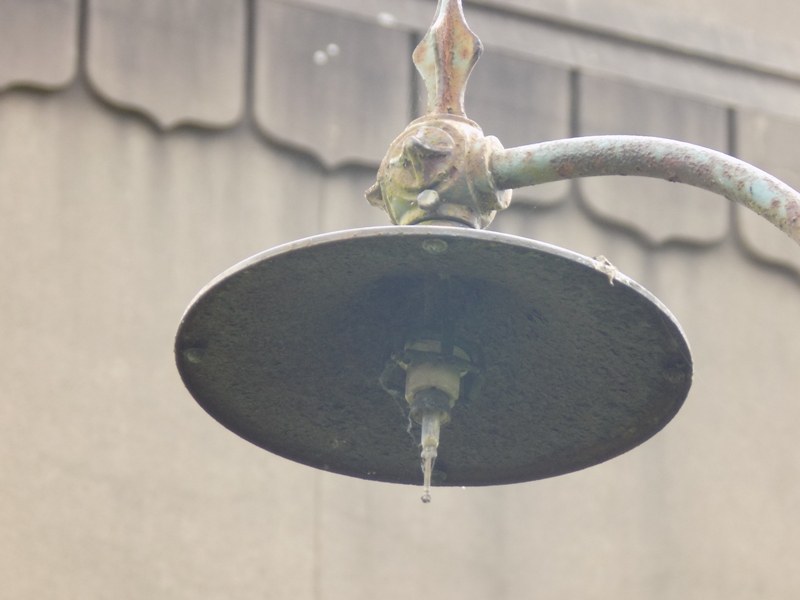 ---
Aside from someone switching the sun back on, the scene was little changed in August 2020.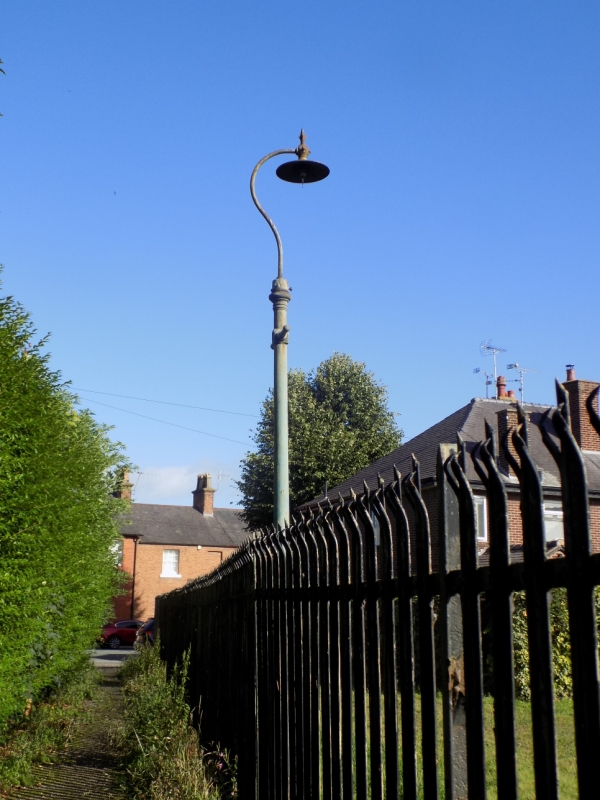 The cloudless sky provided a perfect backdrop for this derelict installation.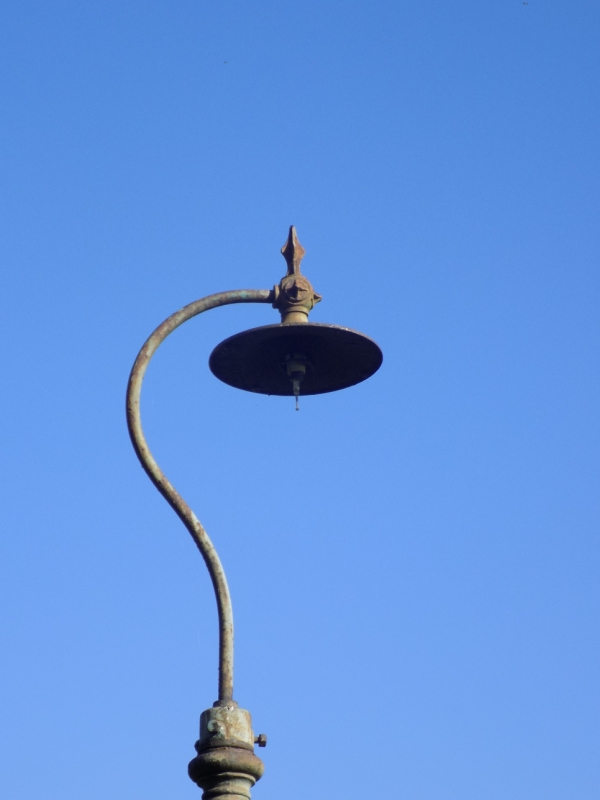 A Revo finial provides the necessary direction change from the swan neck bracket to the lantern.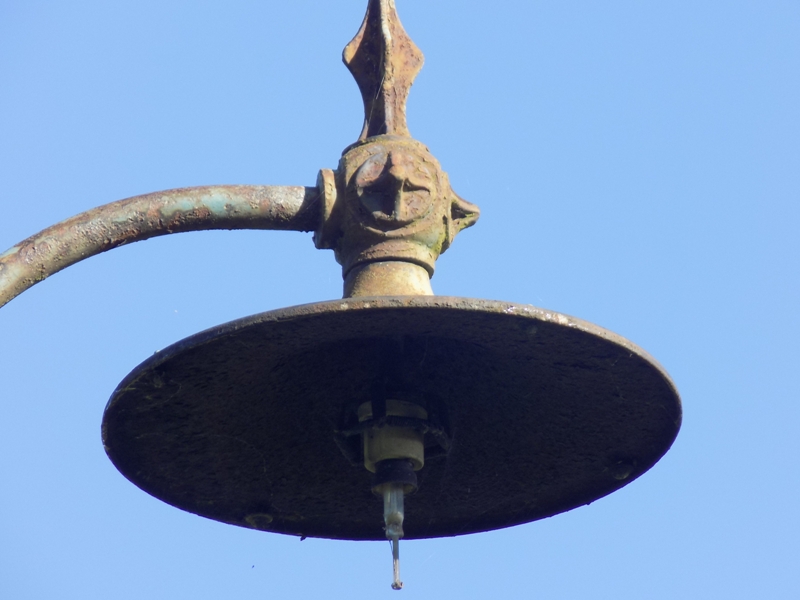 With the underside of the canopy being unpainted cast iron, the ambient light is absorbed, even in strong sunlight...if only the reflector still existed!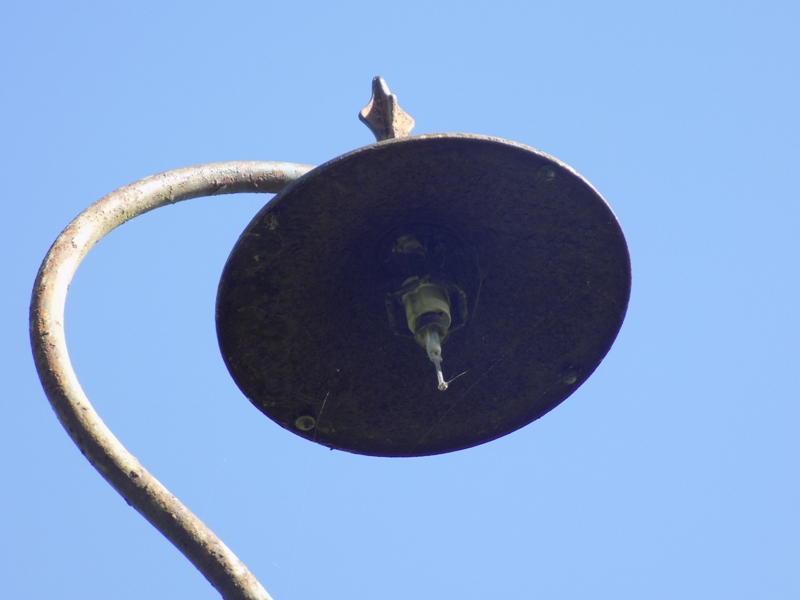 ---
CLICK HERE TO MAKE A MONETARY DONATION
© 2002 - English Street Lights Online