190A. Castle Square, Chester Attached to some of the buildings that surround the Square, including Chester Crown Court (formerly, the Shire Hall) and the Cheshire Military Museum, are a series of GEC Z5640, one Z5670 (not pictured here), and one CU Phosco (Phosware) P108 post-top lanterns. Two further Z5640s are attached to short cast iron posts that straddle a statue of Queen Victoria in the centre of the courtyard area.
The building to the right, when entering the Square through architect Thomas Harrison's Propylaeum, served as an armoury and later, an officers' mess. The first Z5640 is situated above a central doorway to the building, with a wall-mounted photocell being located just above the arch.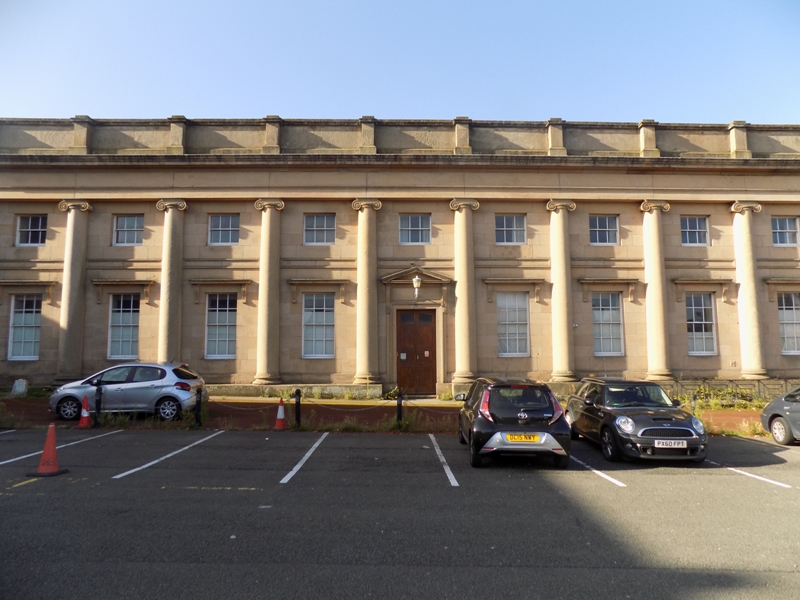 The left-hand side of the Z5640's bowl is rather misshapen - perhaps, it ran a lamp of too high a wattage in the past, which distorted the polycarbonate. The wall bracket appears to be a Revo product, going on the finial design.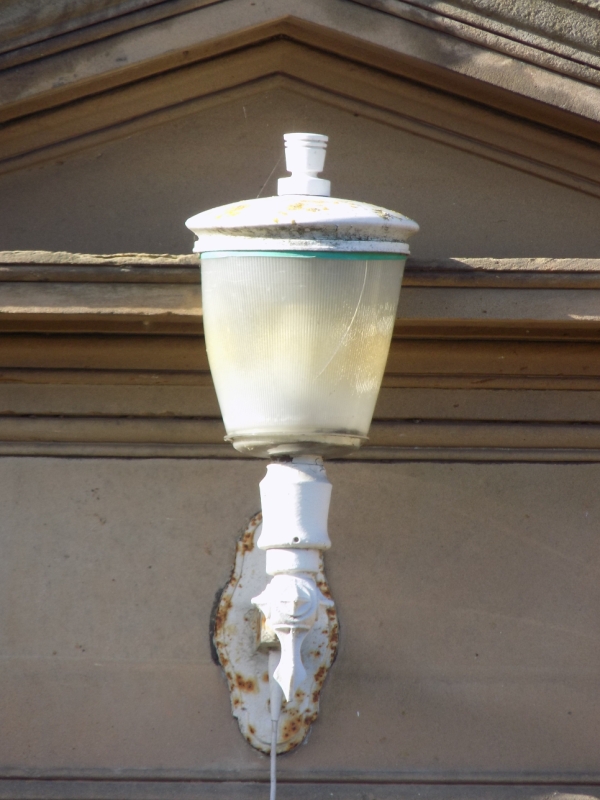 The damage is more pronounced in this view.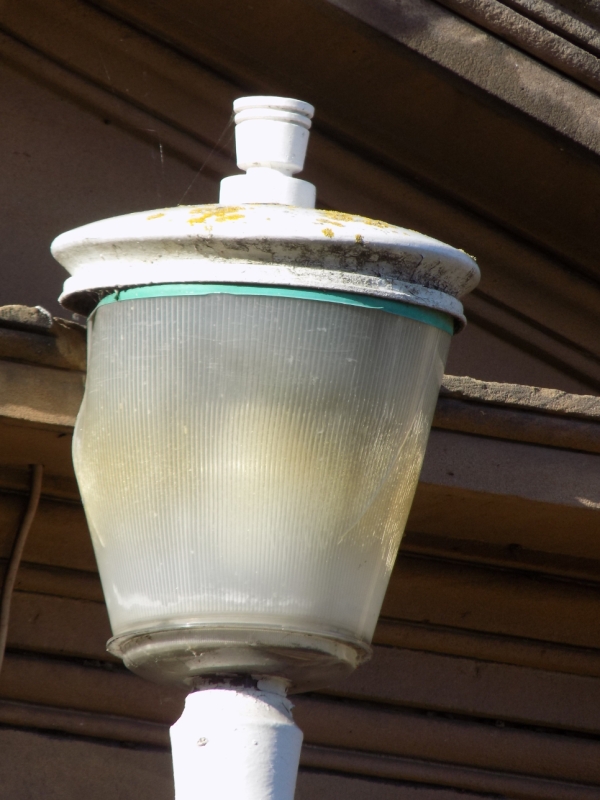 The P108 is fitted to the Crown Court building, and may have been an early Z5640 replacement.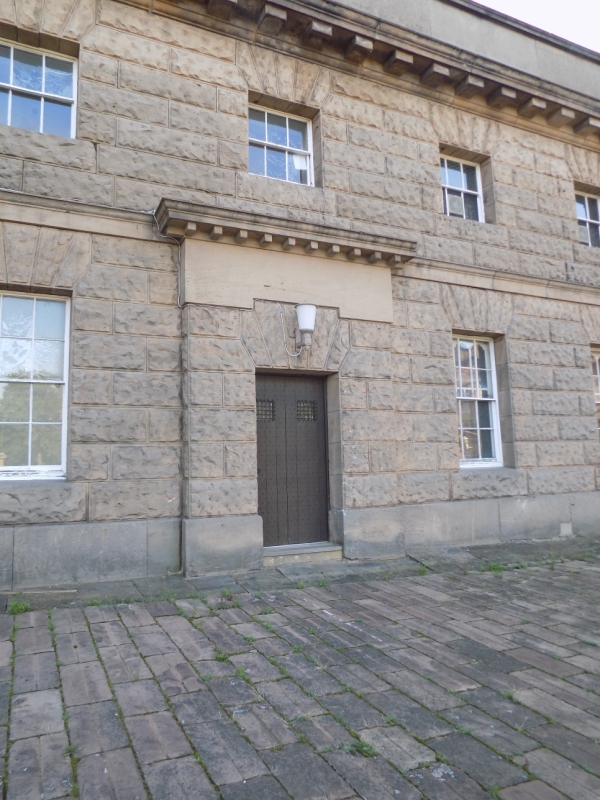 The wall bracket is a completely different design too.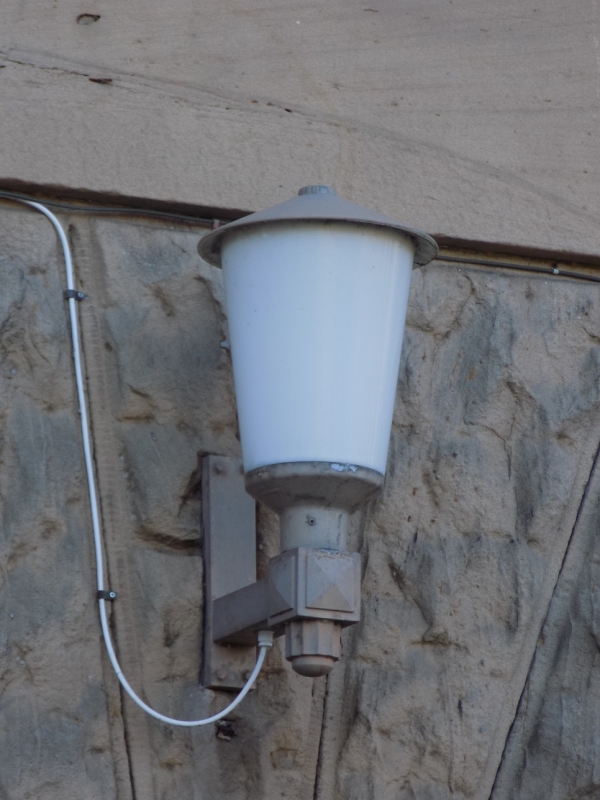 Omitting the Z5670, which will have served as a later Z5640 replacement too, this Z5640 is attached to an older wall bracket.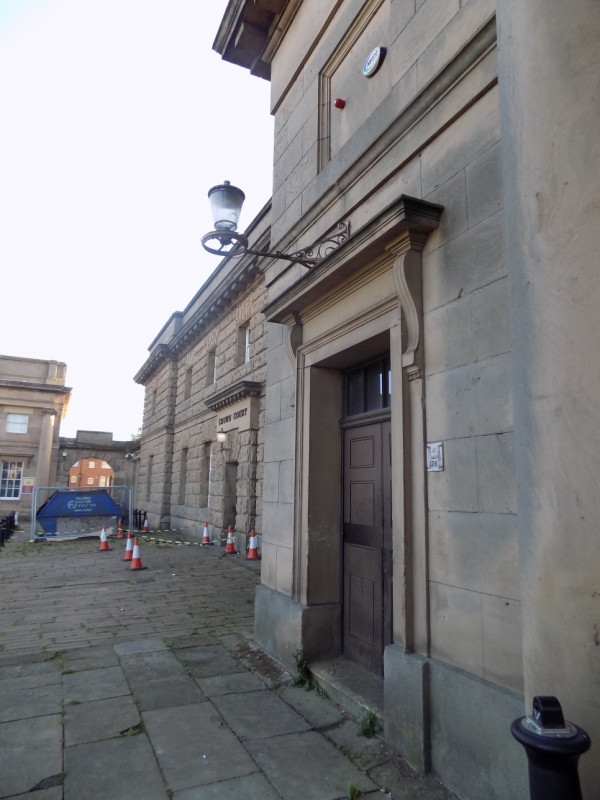 The remains of a previous lantern are attached to the bracket too.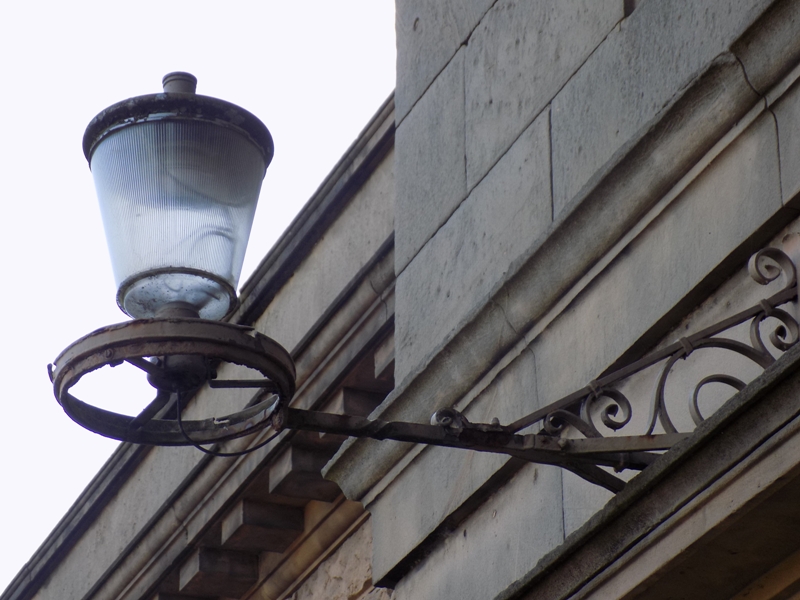 Oddly, the three struts that connect to the outer circular frame are bolted to the outside of the lantern's spigot casting.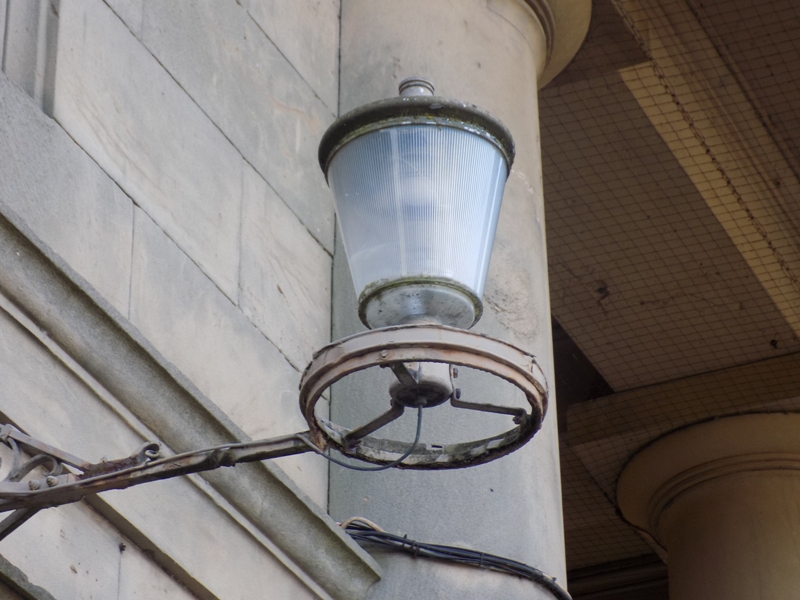 A dayburning example was spotted above the main entrance to the Crown Court. This attaches to the second type of wall bracket too. The lamp appeared to be an LED retrofit - originally, the lanterns probably ran tungsten filament (GLS) lamps.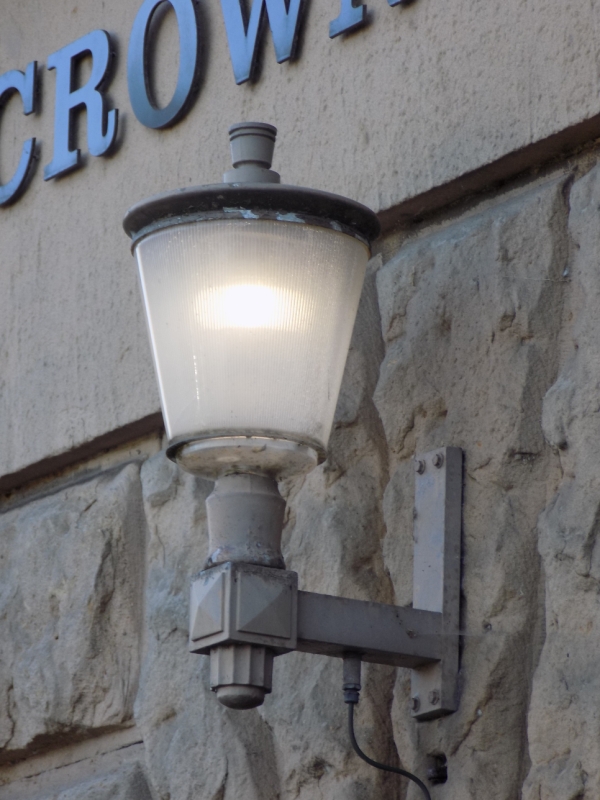 Directly opposite the first Z5640 is another. Formerly, this Grade I listed building served as a barracks and is now home to the Cheshire Military Museum.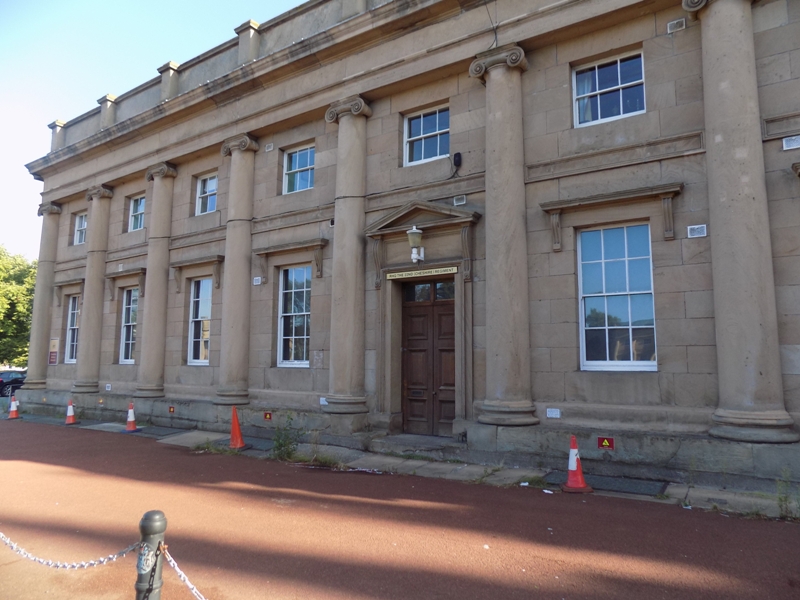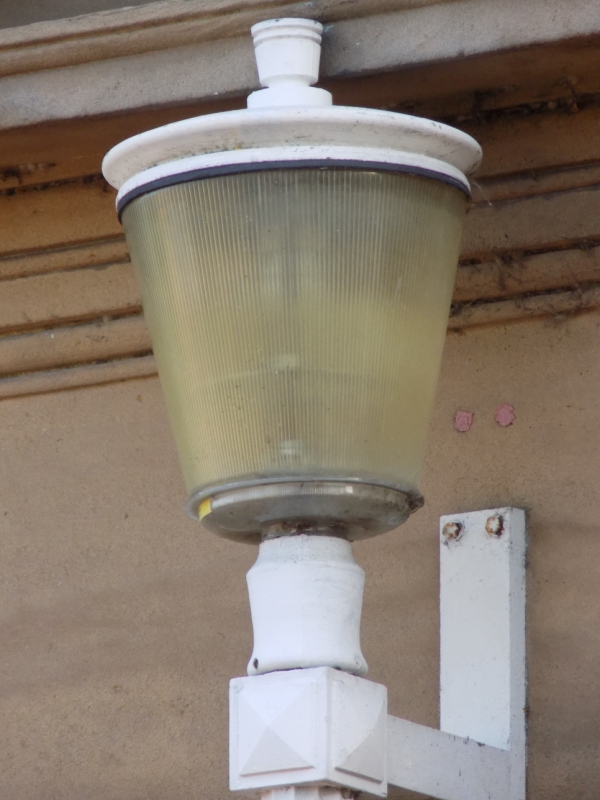 The two final wall-mounted examples are located around the side of the building.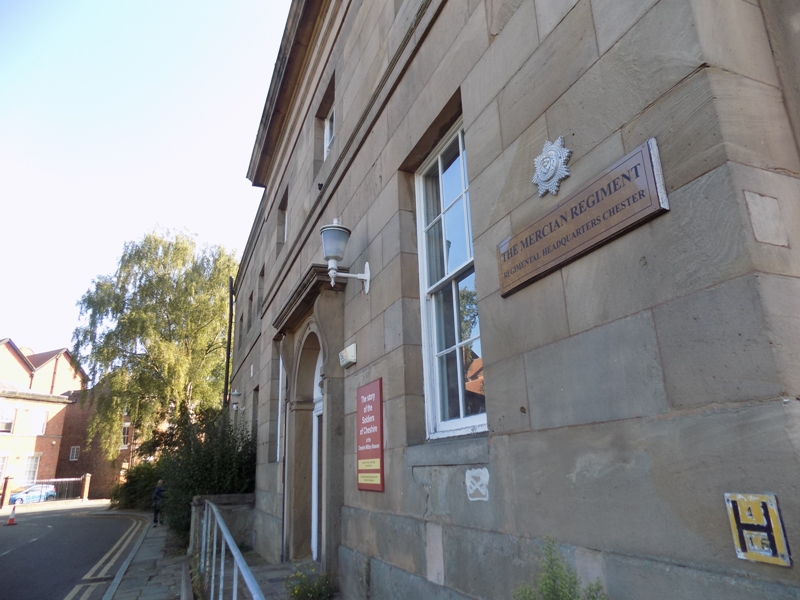 A length of Mineral Insulated Copper-Clad cable (known colloquially as "Pyro", although this is a trademark) feeds this light from an internal source.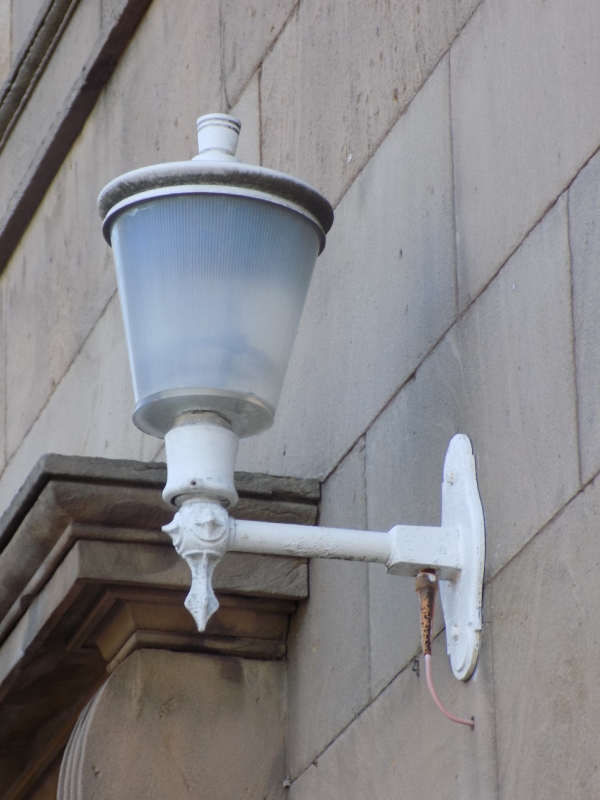 The final wall bracket is rather crude in its design when compared to the other examples.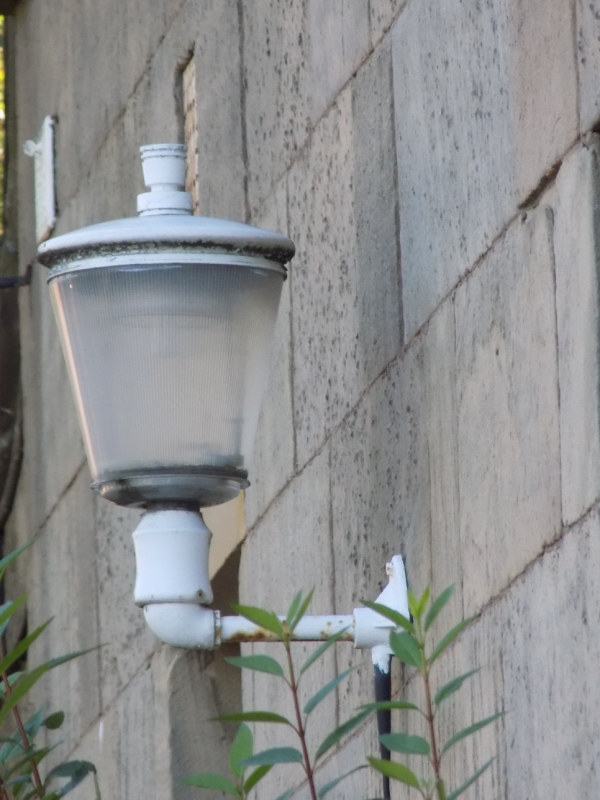 The statue of Queen Victoria faces towards the Propylaeum, with the two short cast iron columns located either side.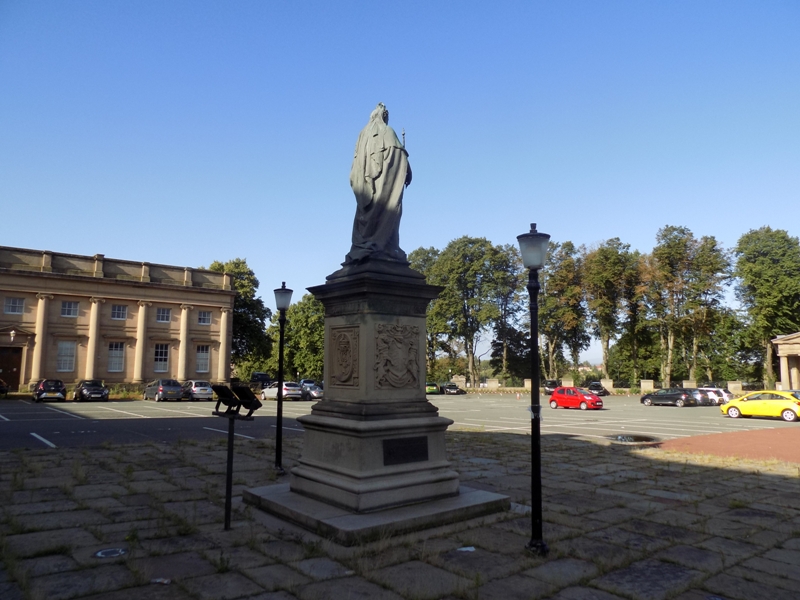 The lower portion of the foreground Z5640 is damaged; I suspect that the low mounting height may have played a part in this.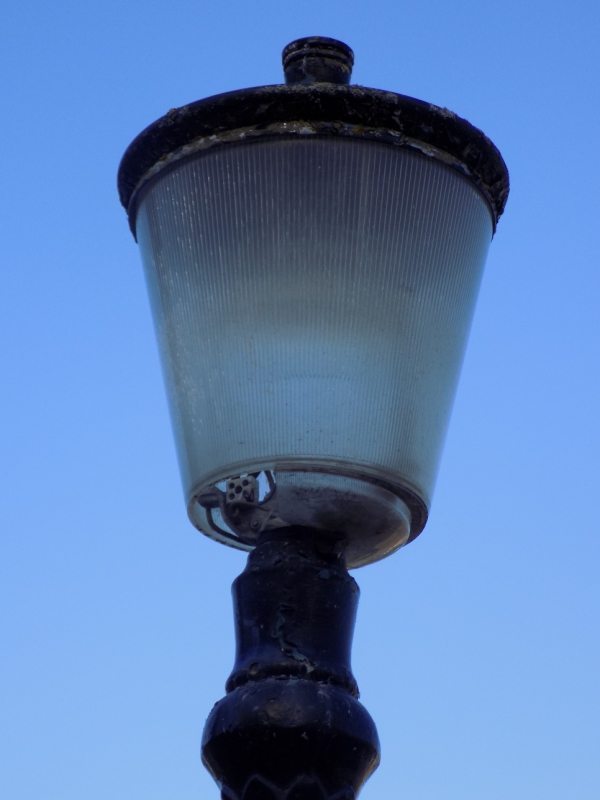 Peering up through the damaged section reveals a modern spiral-shaped compact fluorescent lamp surrounded by a glass refractor dome.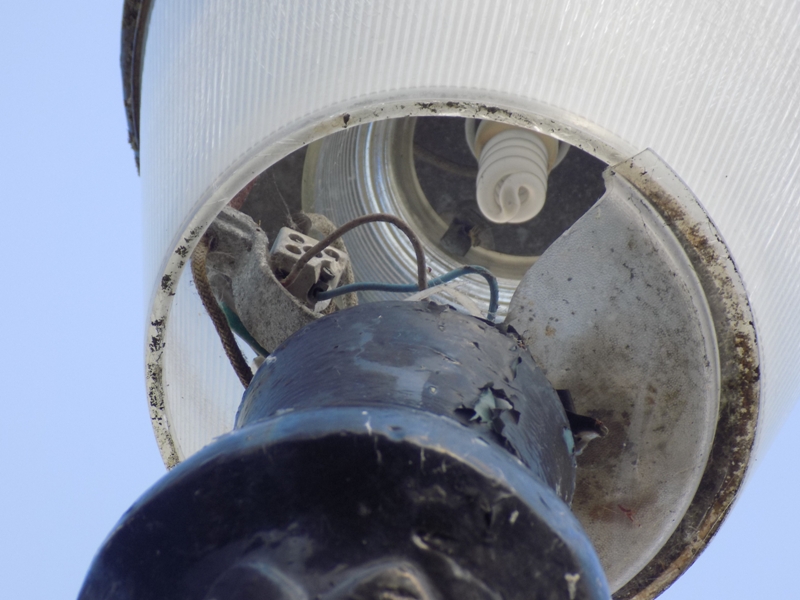 The other Z5640's bowl is damaged, though the lower section is in better condition.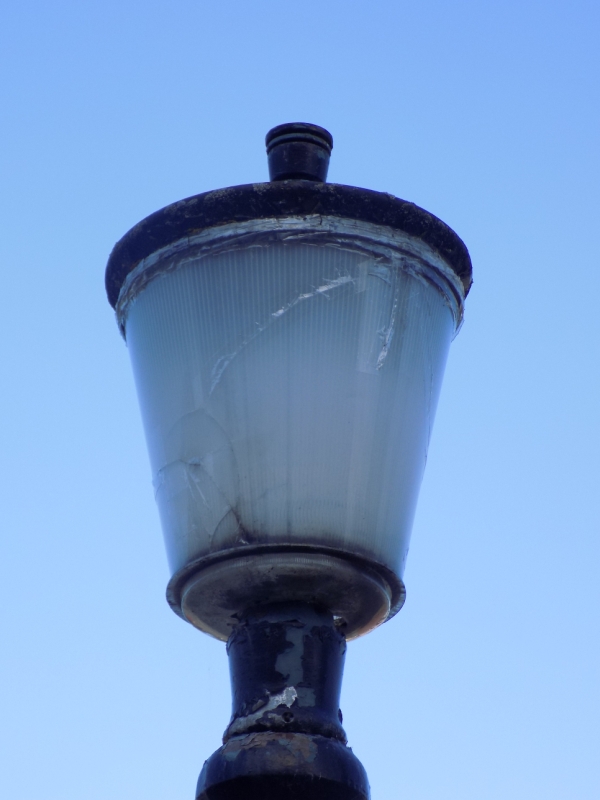 ---
CLICK HERE TO MAKE A MONETARY DONATION
© 2002 - English Street Lights Online