193a. Oxford Road / Lynton Close, Lache, Chester Situated in a parking area accessed at the point where Oxford Road becomes Burnham Road are two CU (Concrete Utilities) Phosco P107 lanterns that are both geared for running a 35 Watt SOX lamp, and are both attached to Byway 'X' concrete columns, also made by CU Phosco. A third, identical, installation is to be found a footpath between Oxford Road and Guildford Close.
The outer bulb of the lamp in the first P107 has blackened, owing to sodium from within the arc tube having been drawn out and reacted with the Indium film applied to the lamp's exterior. A glass refractor dome is included within the lantern, but for providing optical control when the lamp extends a long way out of the refractor, this is a token gesture at best. Notice the dented edge to part of the lantern's spun aluminium canopy.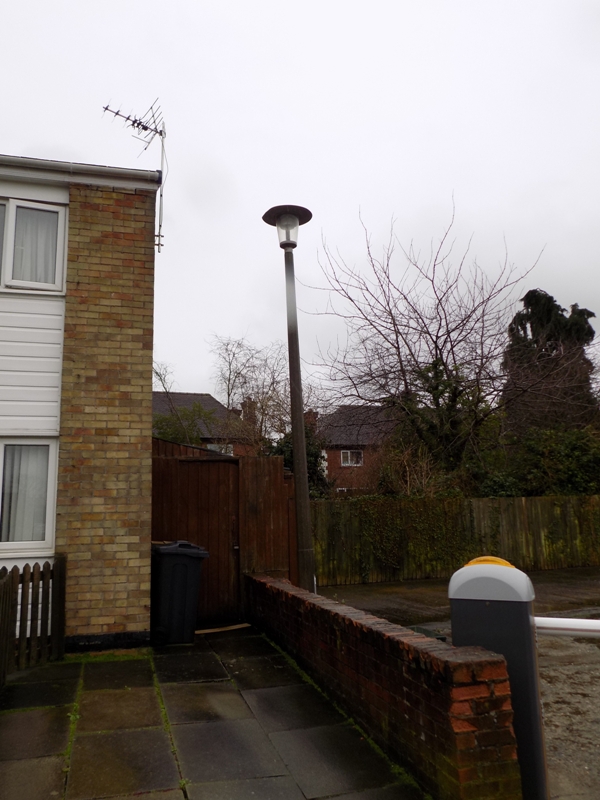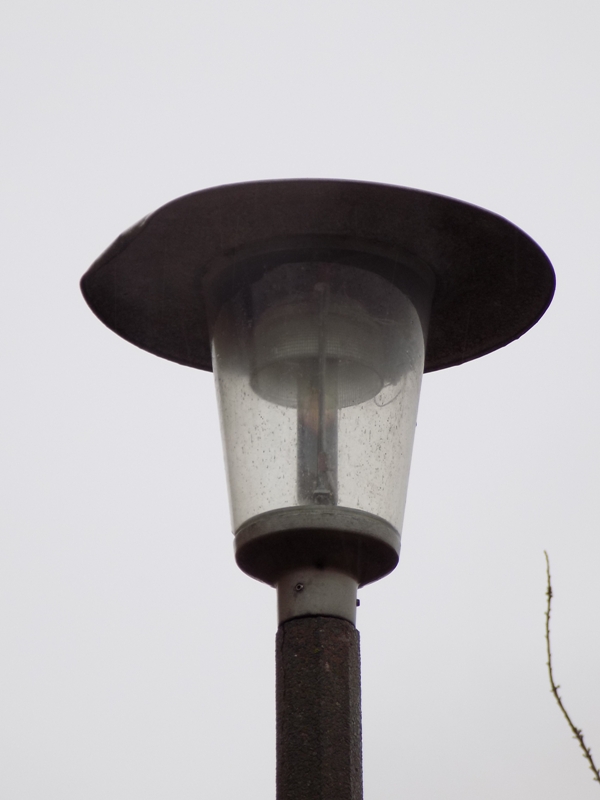 The P107 attached to the second column in this area has been vandalised, with a number of airgun pellet holes visible in the bowl, and the lamp itself smashed.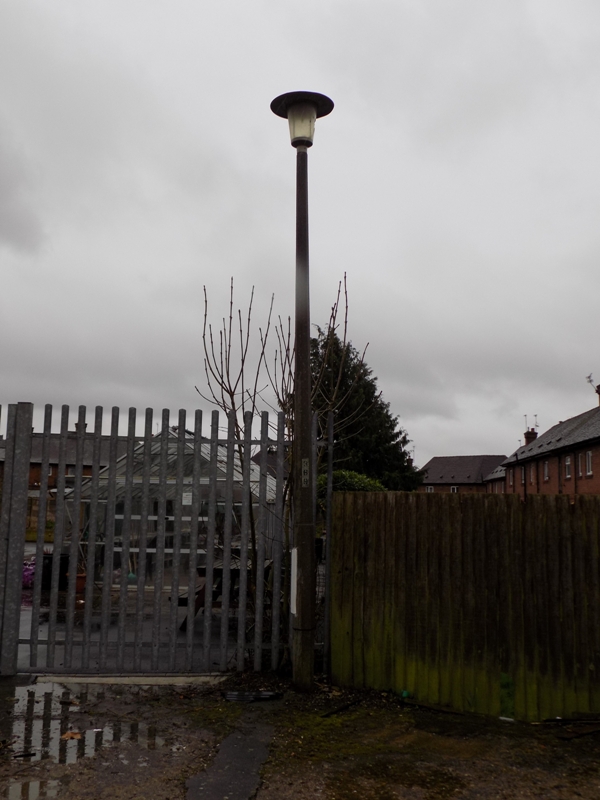 The example seen on the footpath features a figured base casting - the idea being that its contours would align with those of the Byway 'X' column...and indeed, they do! None of these lanterns appear to be fitted with photocells; thus, their method of switching is unknown.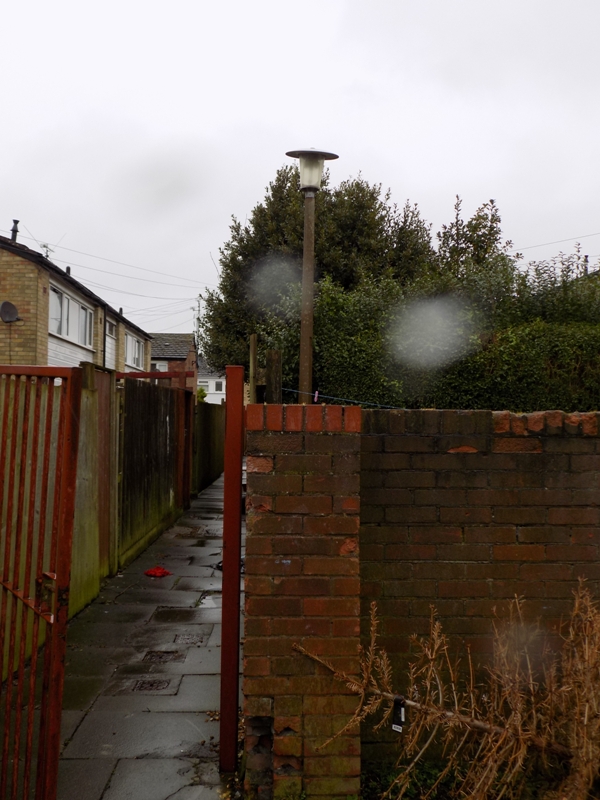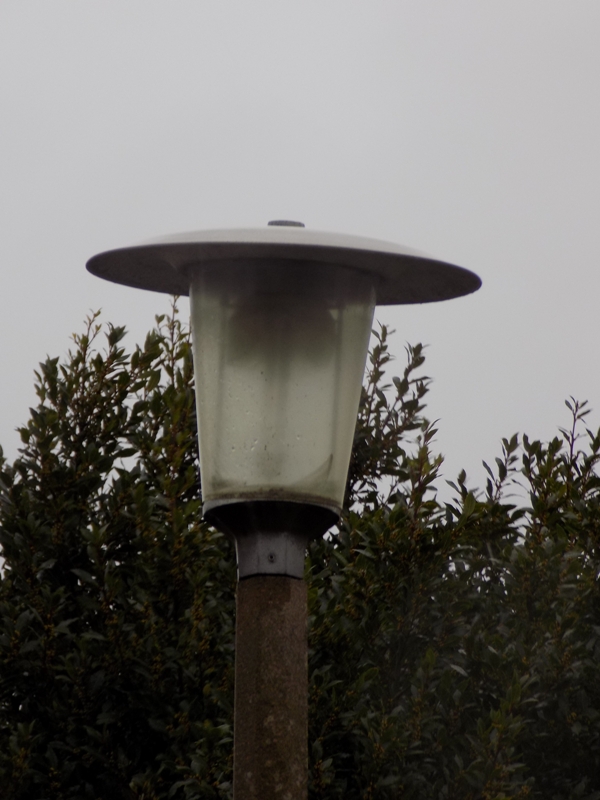 At the start of Lynton Close is a P178 lantern (another CU Phosco product) attached to a wall bracket. This is believed to run (either) a SOX or SON lamp. Curiously, the supply cable appears to be pass up in the wall bracket through a steel conduit without there being any means of fusing, or isolating the lantern for maintenance.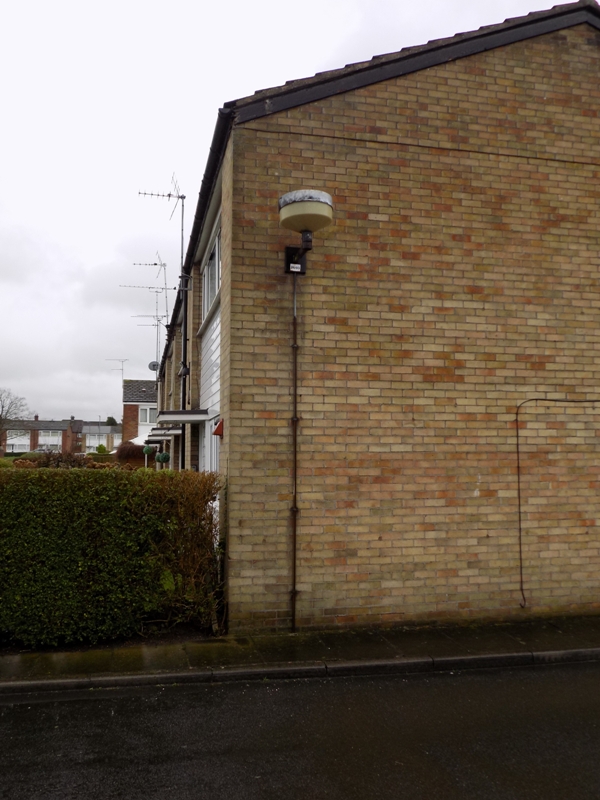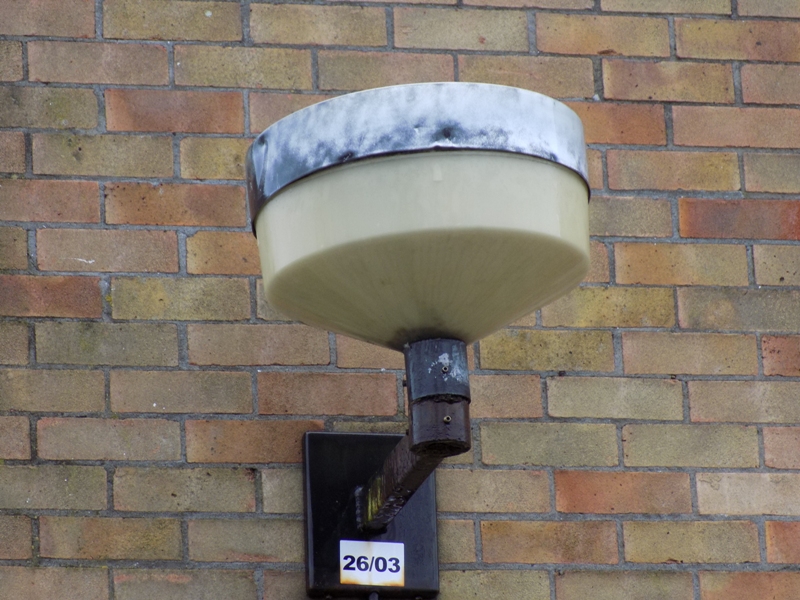 ---
CLICK HERE TO MAKE A MONETARY DONATION
© 2002 - English Street Lights Online