A miniature photocell is fitted to this lantern; however, as it is installed beneath the bracket, the lantern is likely to switch on early in the evening, and late the following morning.
The CU logo is moulded into the column structure, whilst 'Concrete Utilities Ltd' is cast into the aluminium inspection door. The door itself employs the 'drop-latch' locking mechanism that was common to many of the Company's concrete lighting columns.
The second installation is identical to the first, except that the lantern is positioned with the photocell facing forward this time.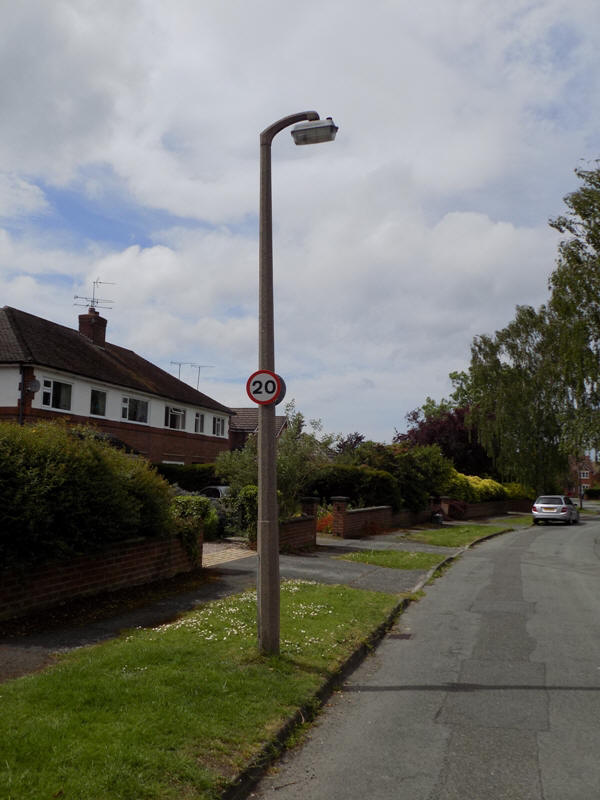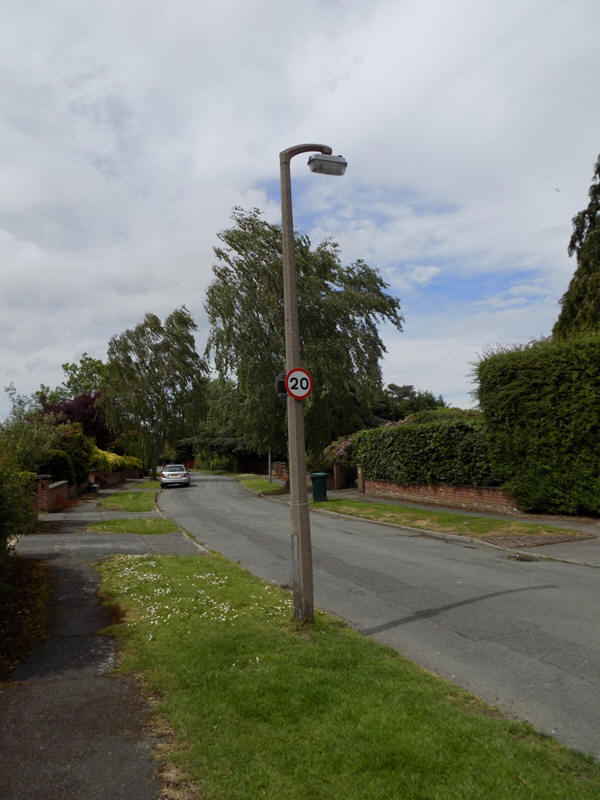 A Royce Thompson P42 two-part detector is fitted, suggesting that the lamp control gear is installed in the column base.
---
© 2002 - English Street Lights Online