200. George Street, Brandon, Suffolk Attached to a wooden pole is a GEC 'Clearside' Z5580B top-entry lantern, which dates from the 1960s and was designed for running tungsten filament (GLS) and mercury vapour (MBF) lamps, and may continue to run the latter light source even in 2020, depending on stock levels of a lamp type that was discontinued a few years prior.
The lantern is situated approximately five metres above ground level.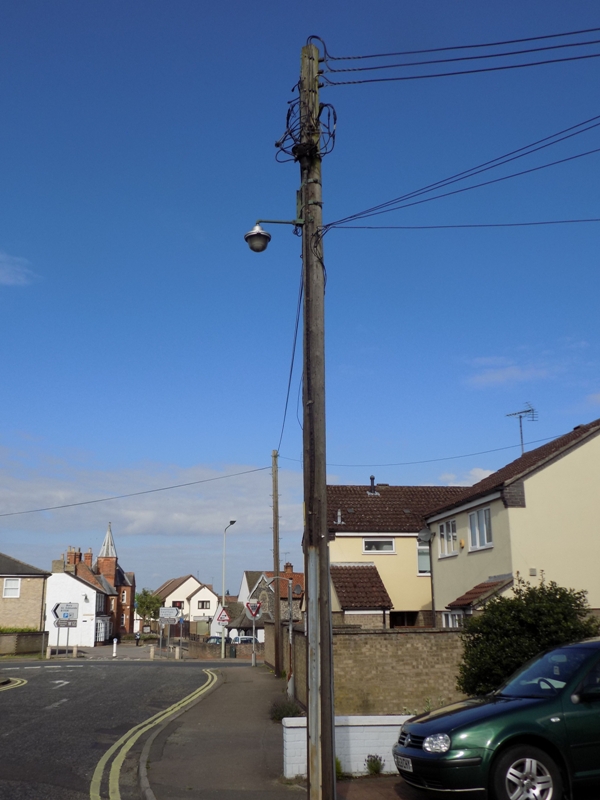 The pole bracket is very functional in its design, with the means of making it top-entry being a simple right-angled pipe bend.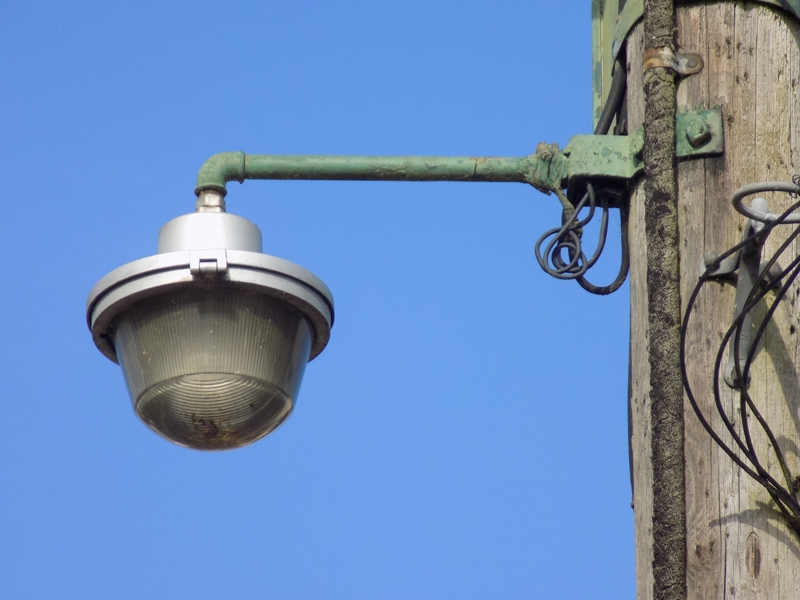 The lamp control gear is housed in a GEC control box located around the side of the pole. A Telensa node positioned on top of the box provides the radio-controlled means of switching the lantern these days.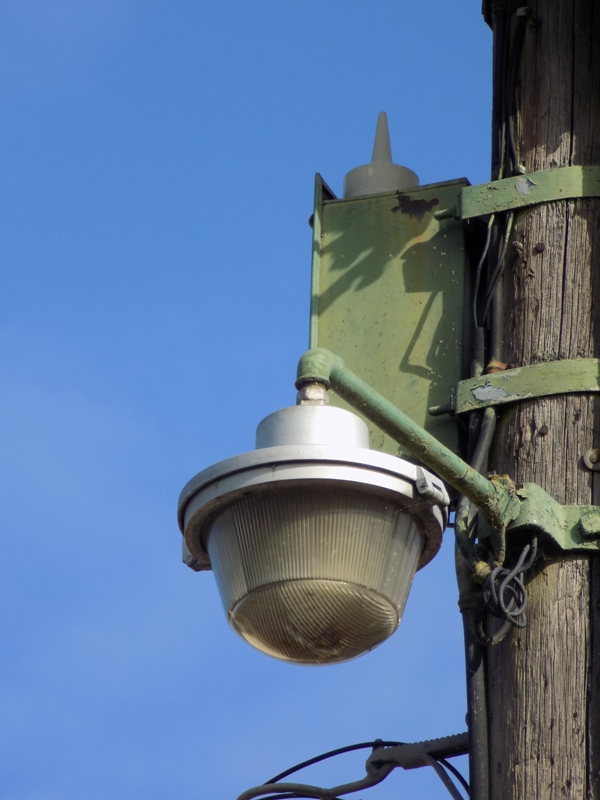 A rather intimidating expanse of cables and terminations existed above the lantern...good luck to anyone trying to fault-find on this setup!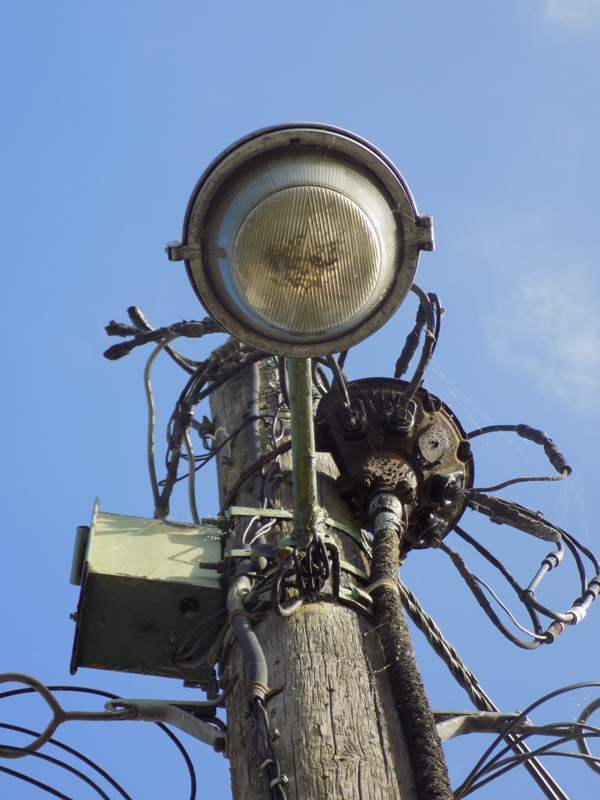 A second installation exists on a service road that runs parallel with Bury Road / Beavor Lane.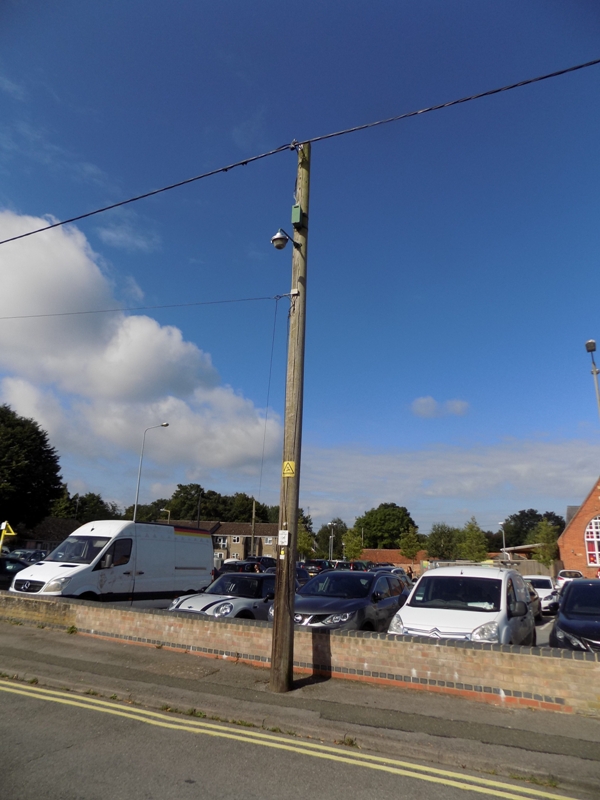 The GEC logo is embossed on the front of the control box.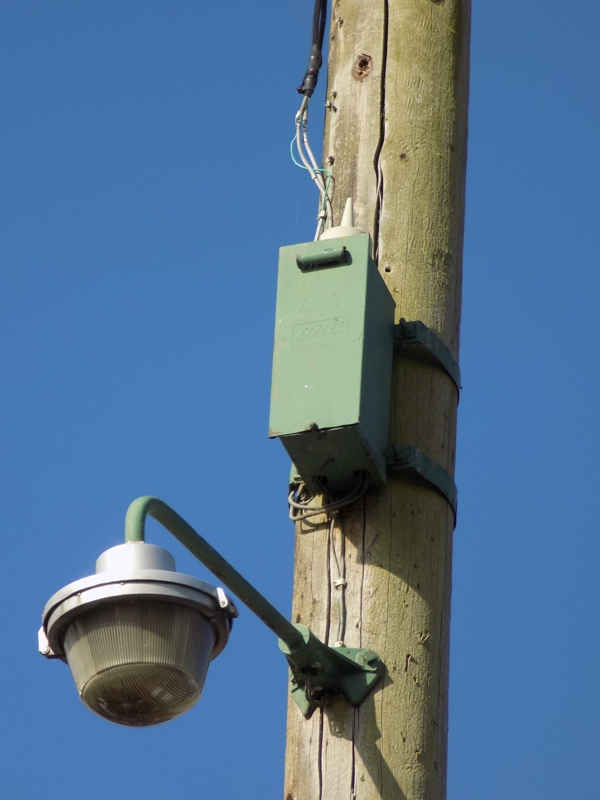 Both Z5580Bs feature glass refractor bowls that are, thankfully, fully intact.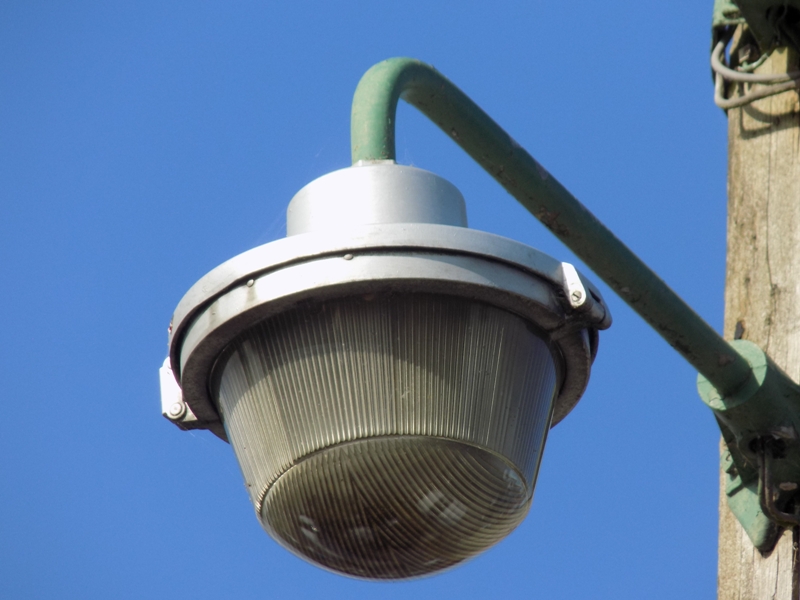 The installation contrasts sharply with the much newer twin-arm bracket supporting Thorn Alpha 2000 lanterns lighting the car park behind, especially with the GEC lantern appearing so diminutive from this distance.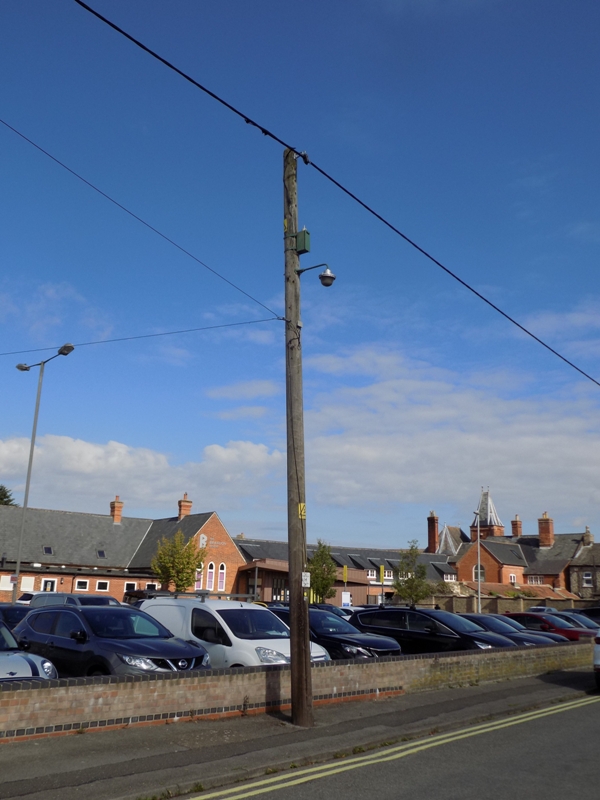 The bracket design is slightly different in comparison to the type seen with the first installation.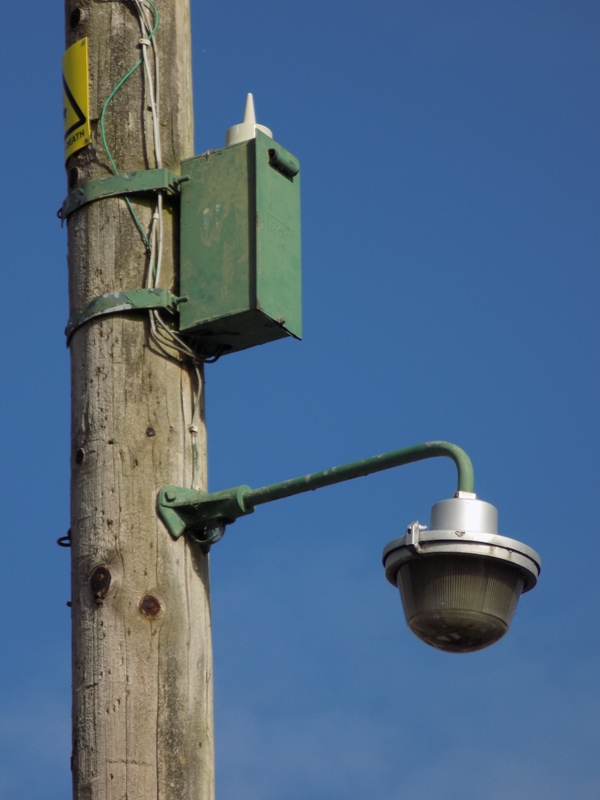 As the lantern must be rotated correctly on the bracket, in order that the refractor bowl is positioned correctly, the bowl clip should face the left, as it does here.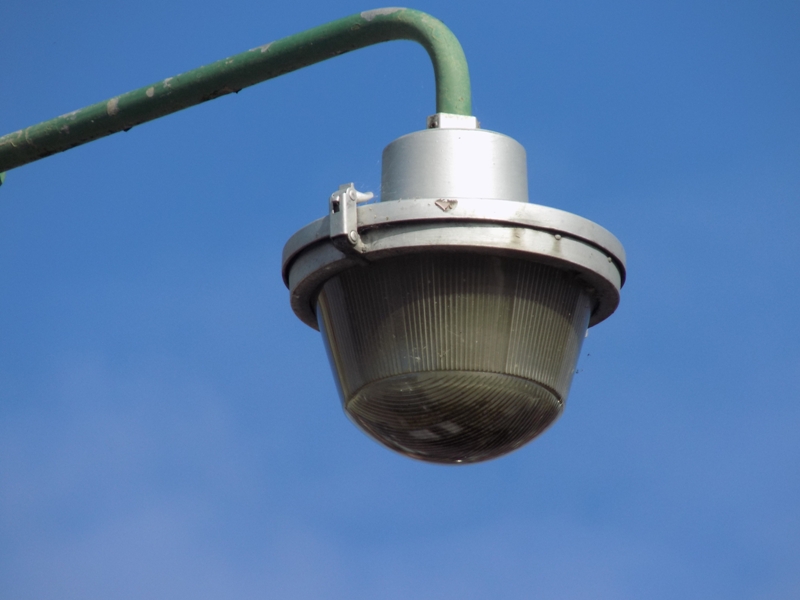 ---
CLICK HERE TO MAKE A MONETARY DONATION
© 2002 - English Street Lights Online