202F. Stuart Close, Brandon, Suffolk Situated near the start and end of this short cul-de-sac are two noteworthy installations - the first is a Concrete Utilities 'Byway NX' 15 ft (5 m) column supporting a P107 post-top lantern. The second, a 5 m sheet steel column supports a lantern from the Z5713 family of GEC lanterns. Both lanterns appeared to run mercury vapour (MBF) lamps when pictured in July 2022.
The P107's Perspex bowl had clouded slightly during its lifetime.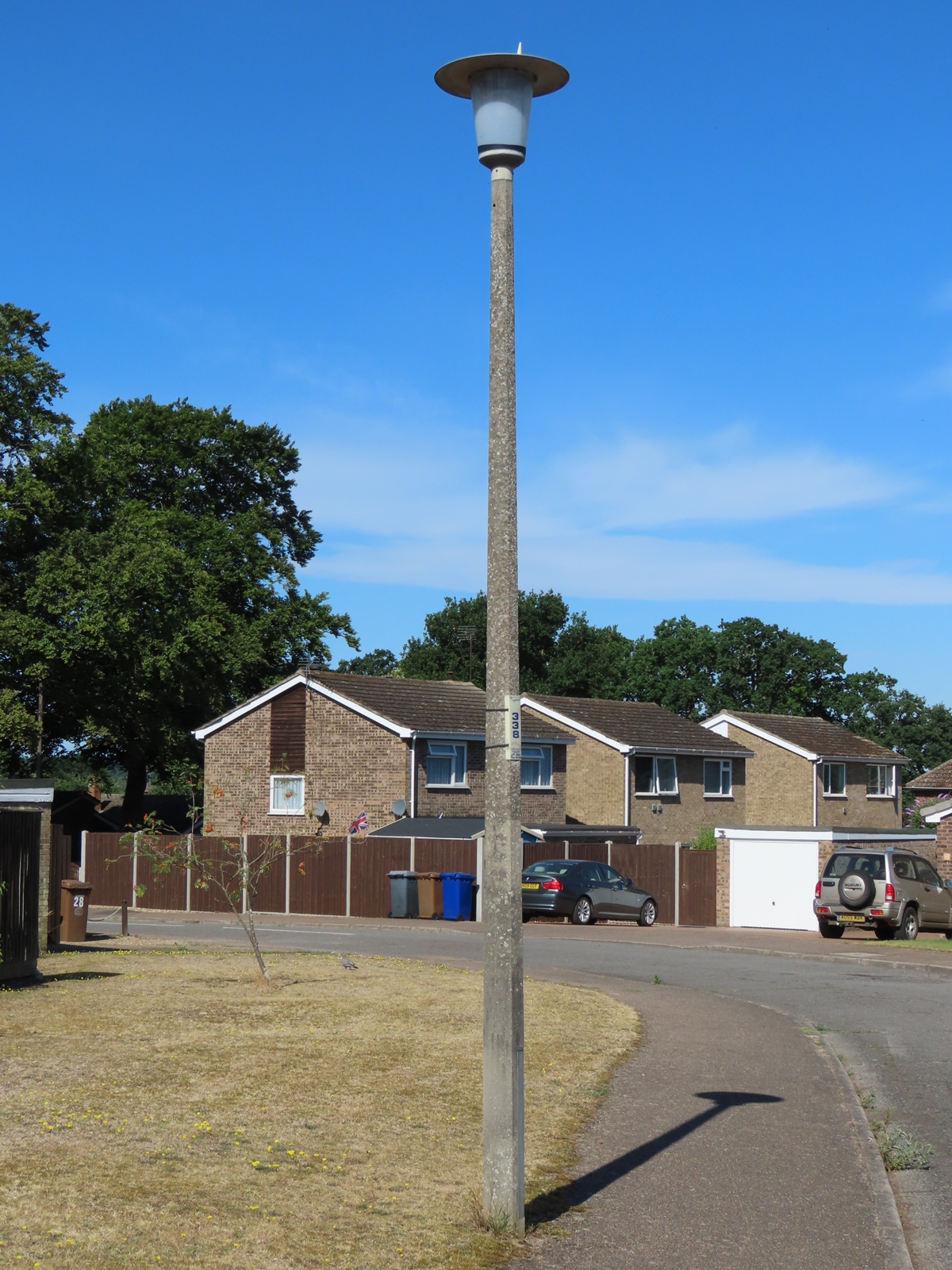 Insulation tape had been applied in an attempt to hold the bottom of the bowl together.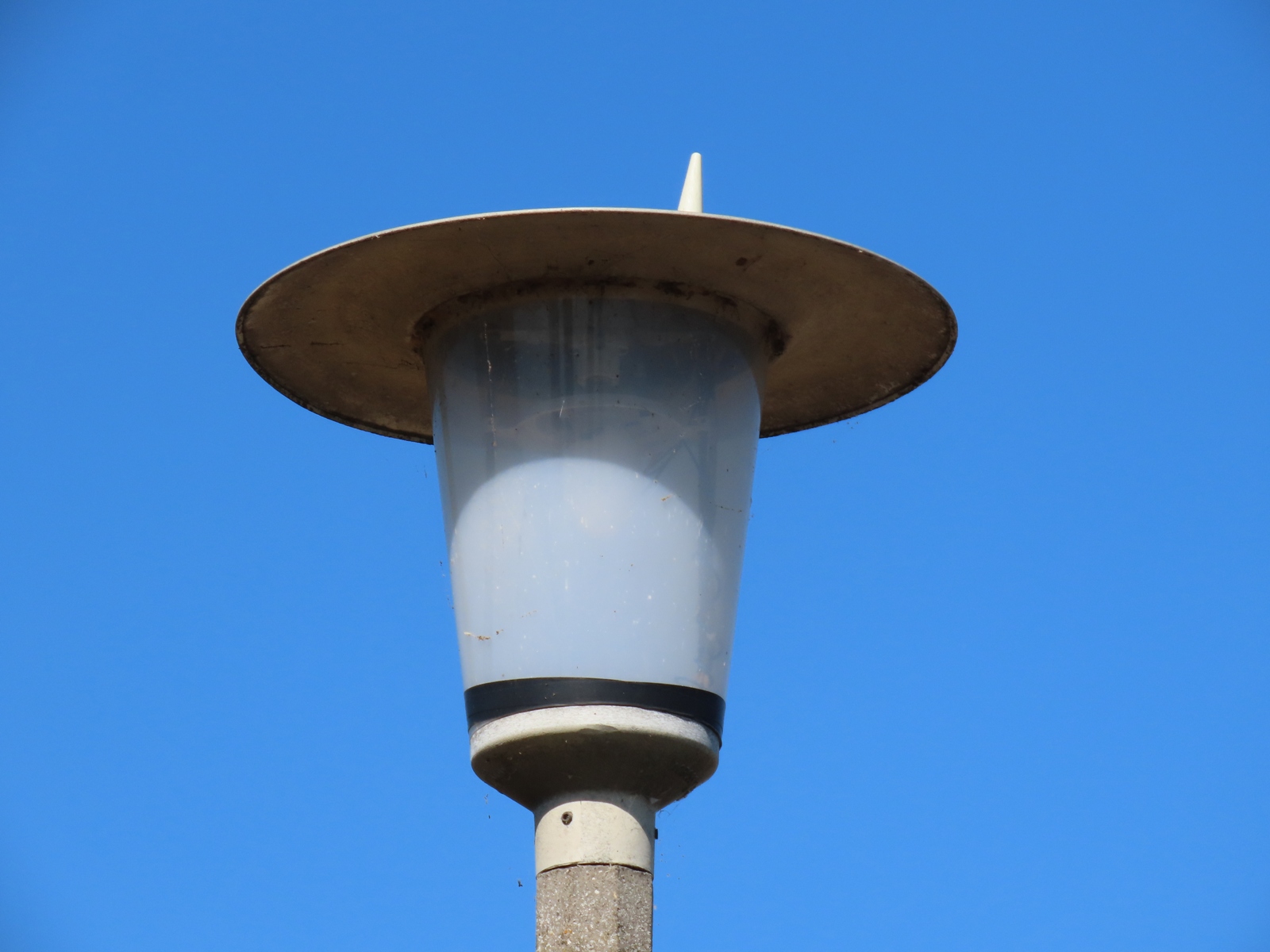 From the other side, the lamp remains visible. The glass refractor dome that should surround the lamp is missing on this example.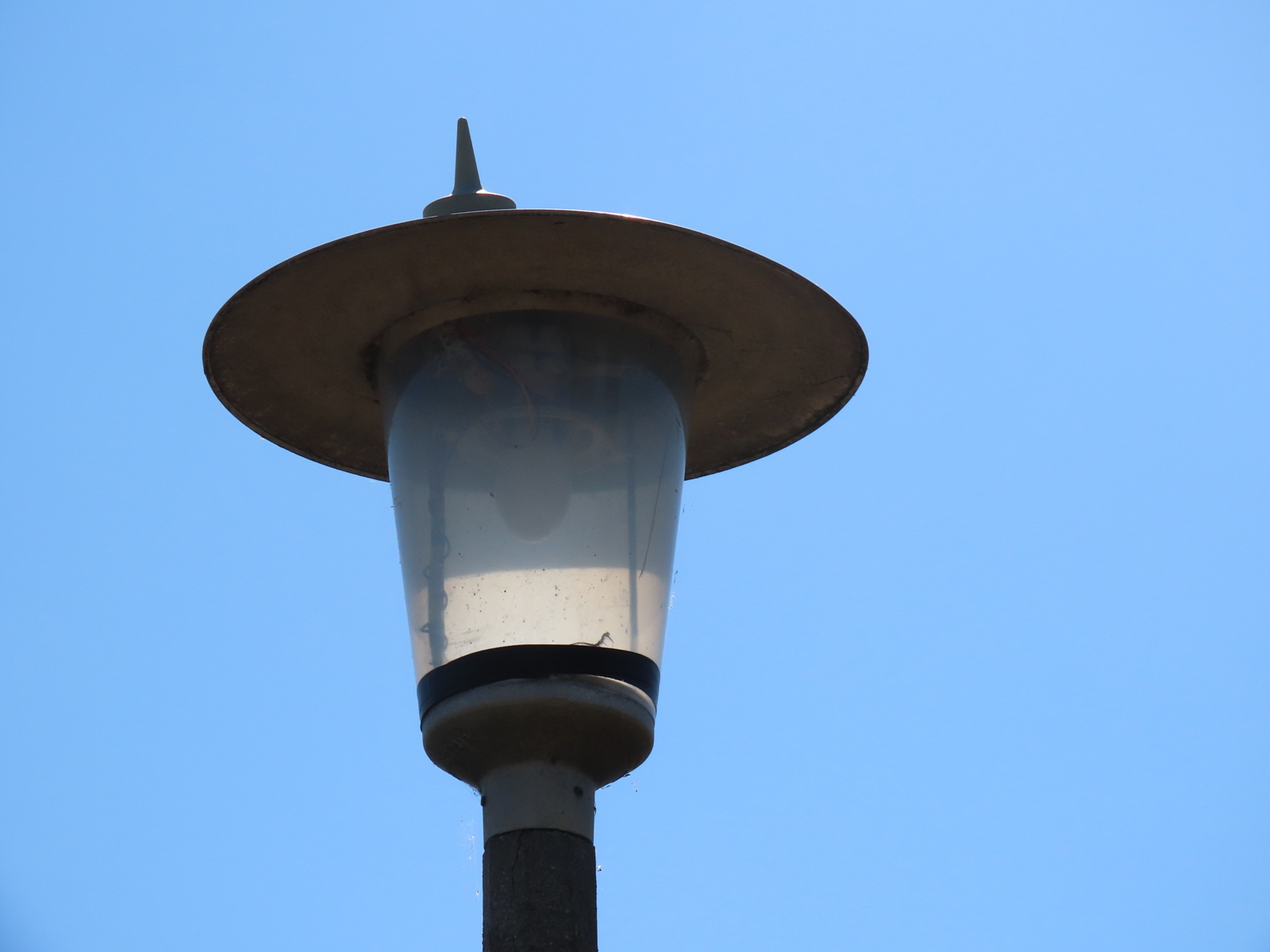 If the Z5713 does run a mercury lamp, officially, this would make it a Z5714.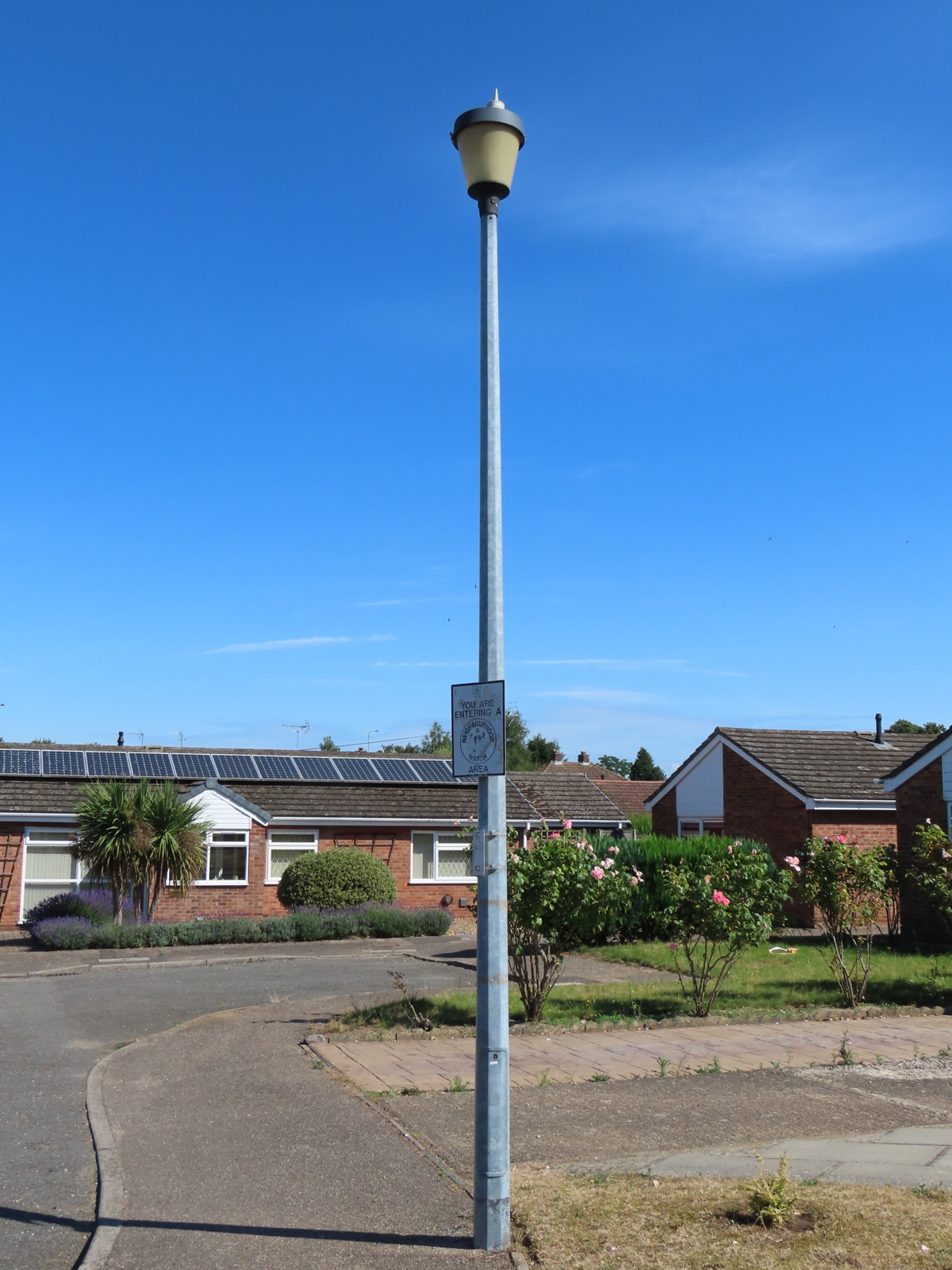 This version features an 11 inch (279·4 mm) high polycarbonate bowl (which has also discoloured and become translucent over time). Alternatively, a 16 inch (406·4 mm) high bowl was available, although that would then make this lantern the Z5719. Are you following?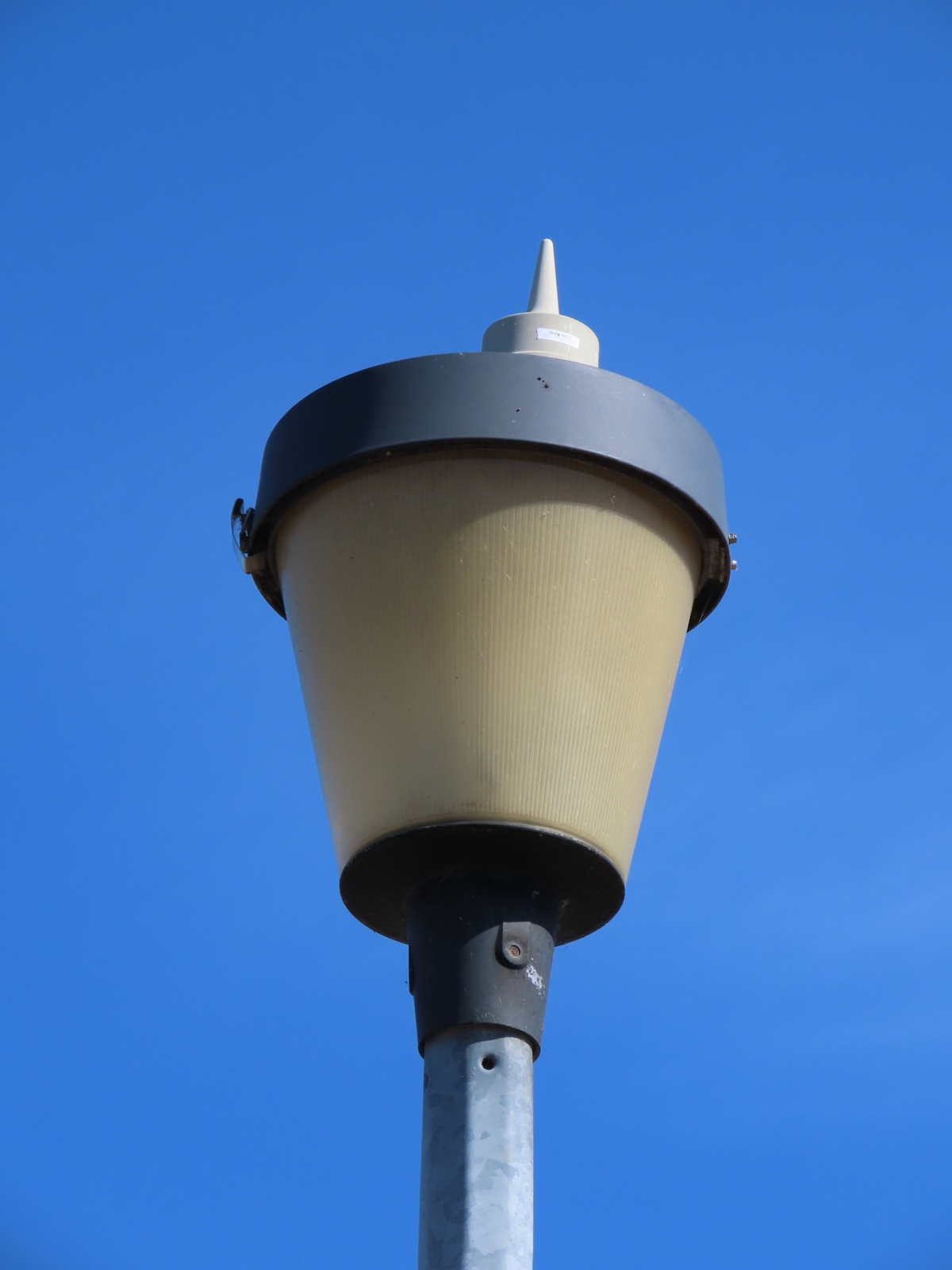 ---
CLICK HERE TO MAKE A MONETARY DONATION
© 2002 - English Street Lights Online