202E. Elizabeth Road, Brandon, Suffolk As a contrast to the surrounding streets, which retained a number of lanterns running mercury vapour (MBF) lamps into 2022, Elizabeth Road is home to several low pressure sodium (SOX) Survivors instead - the only cul-de-sac off Rattler's Road to be lit in this way.
The road is fork-shaped, with a 1980s' sheet steel column (possibly, a CU Phosco 'CUB' type) supporting an ELECO / Davis GR501 being situated at the point where the roads diverge.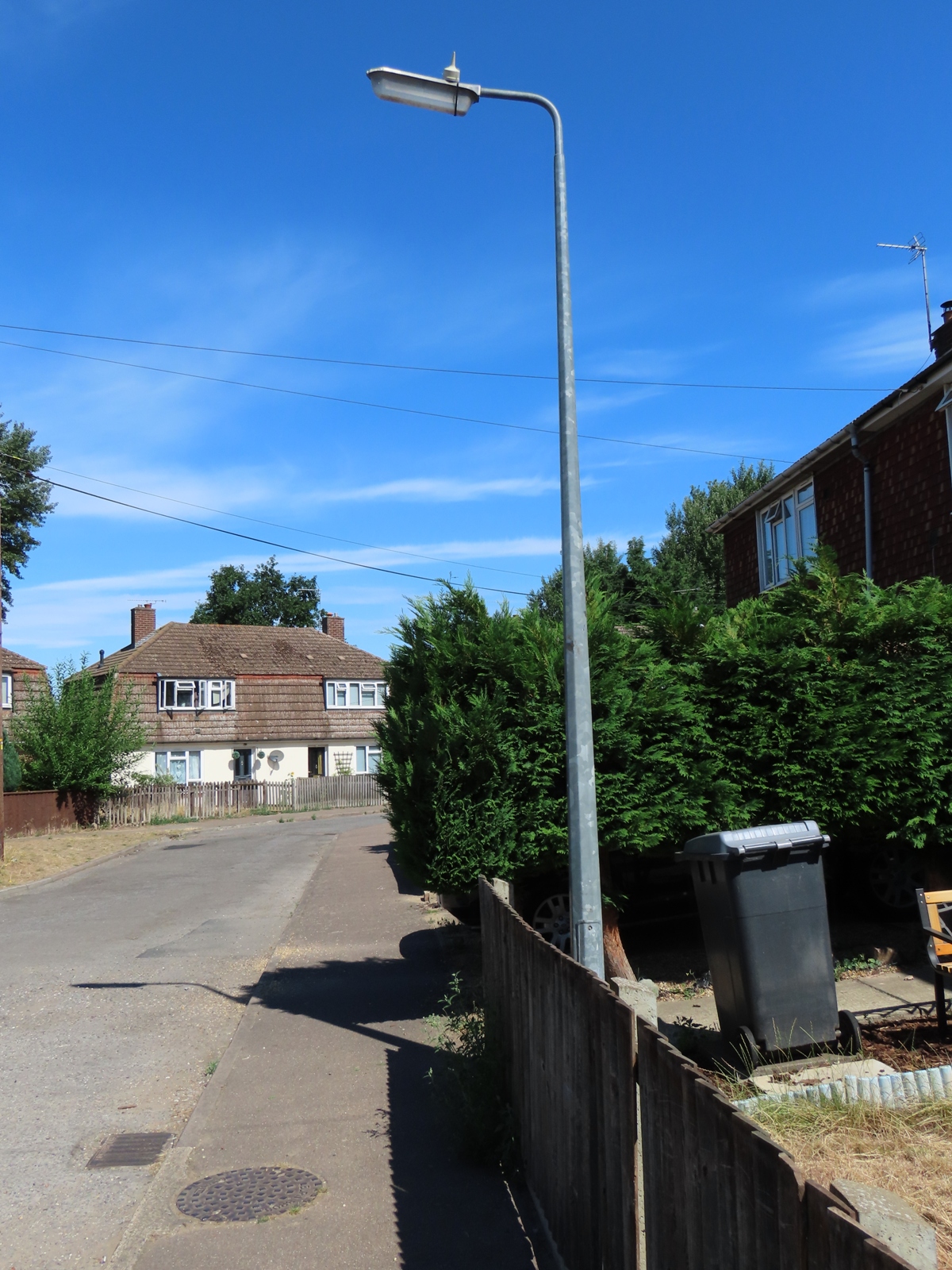 The presence of a cable tie wrapped around the rear of the lantern suggests that one (or both) of the two plastic hinges on the bowl has broken.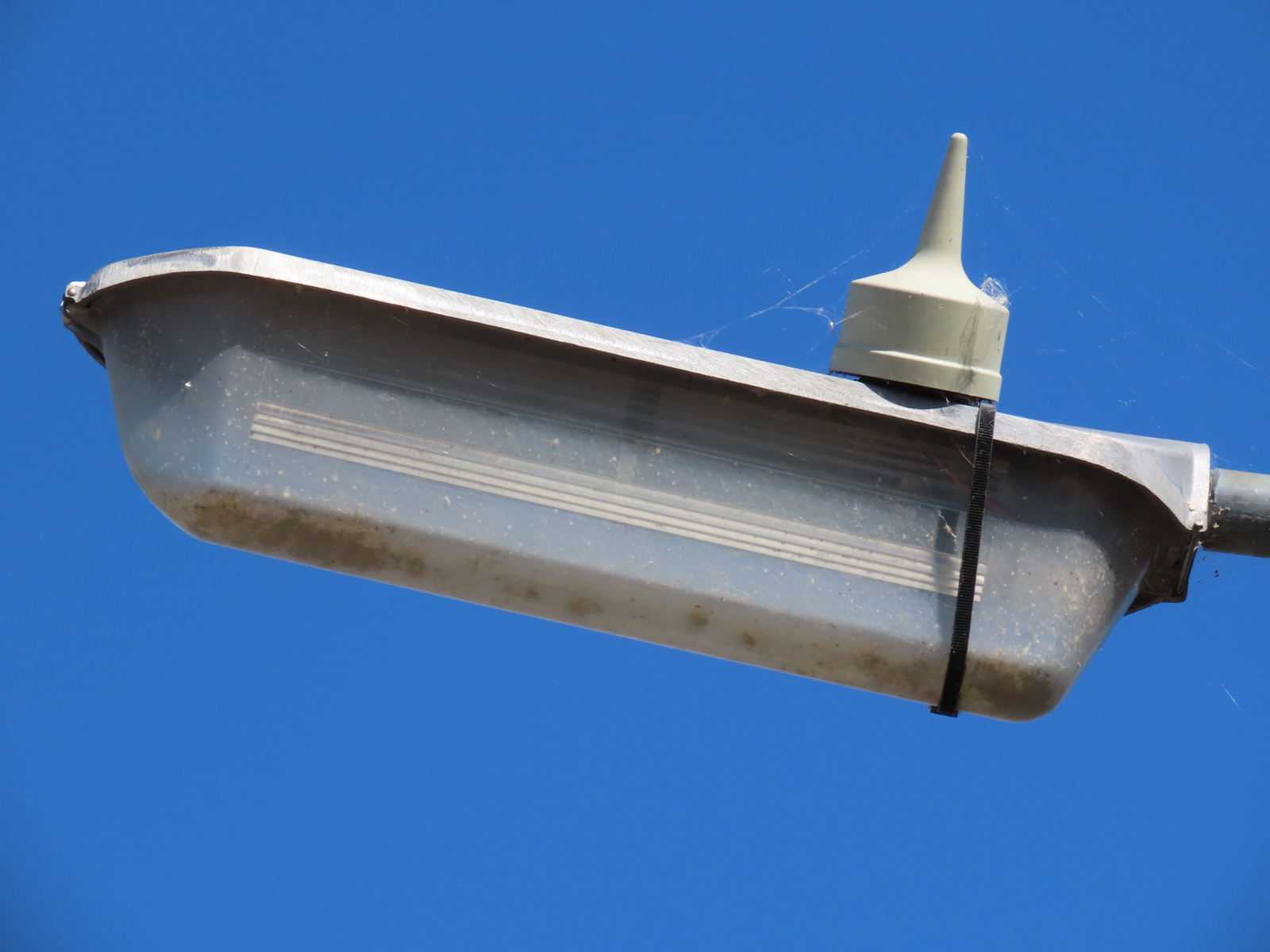 At the far end of the right-hand road is a similar column (although, I think that this one may be a Stainton product, going on the bracket design) with another GR501. The bowl was missing completely on this example.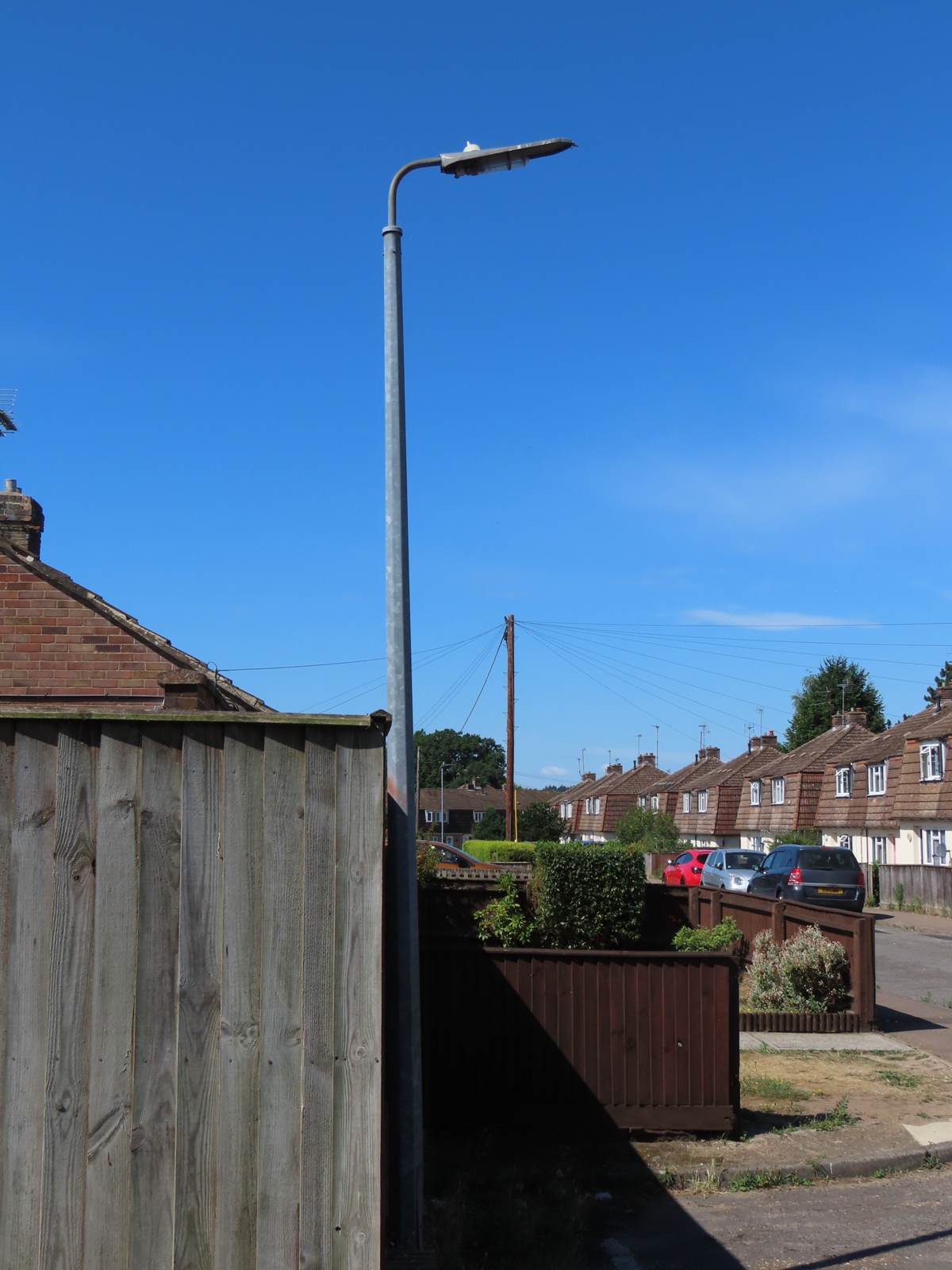 The missing bowl reveals that a 35 Watt SOX lamp is fitted, although the lantern is long enough to accommodate a 55 Watt lamp as an alternative.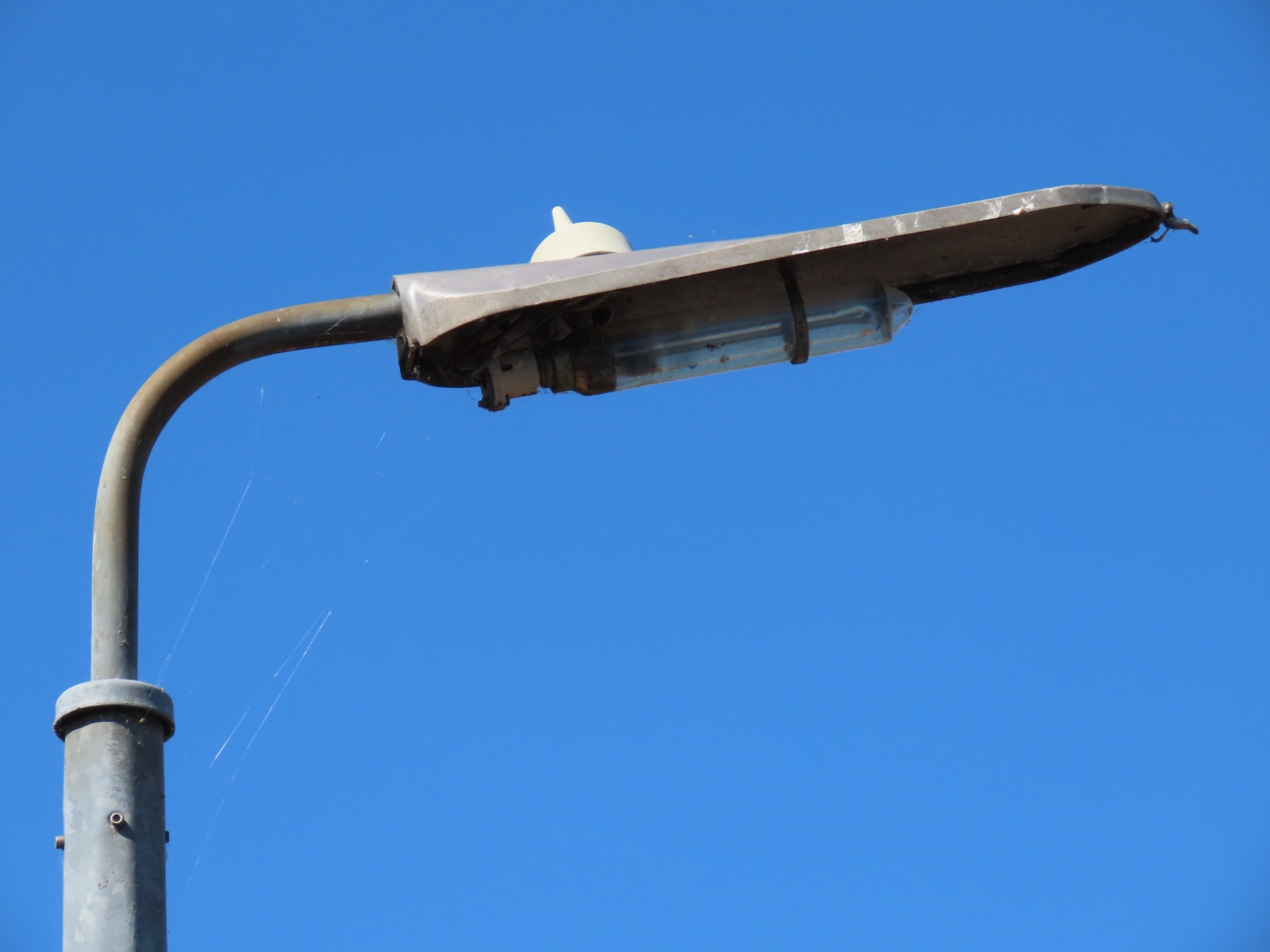 Judging by the corrosion that is present on the inside of the canopy, the bowl is likely to have been missing for some time.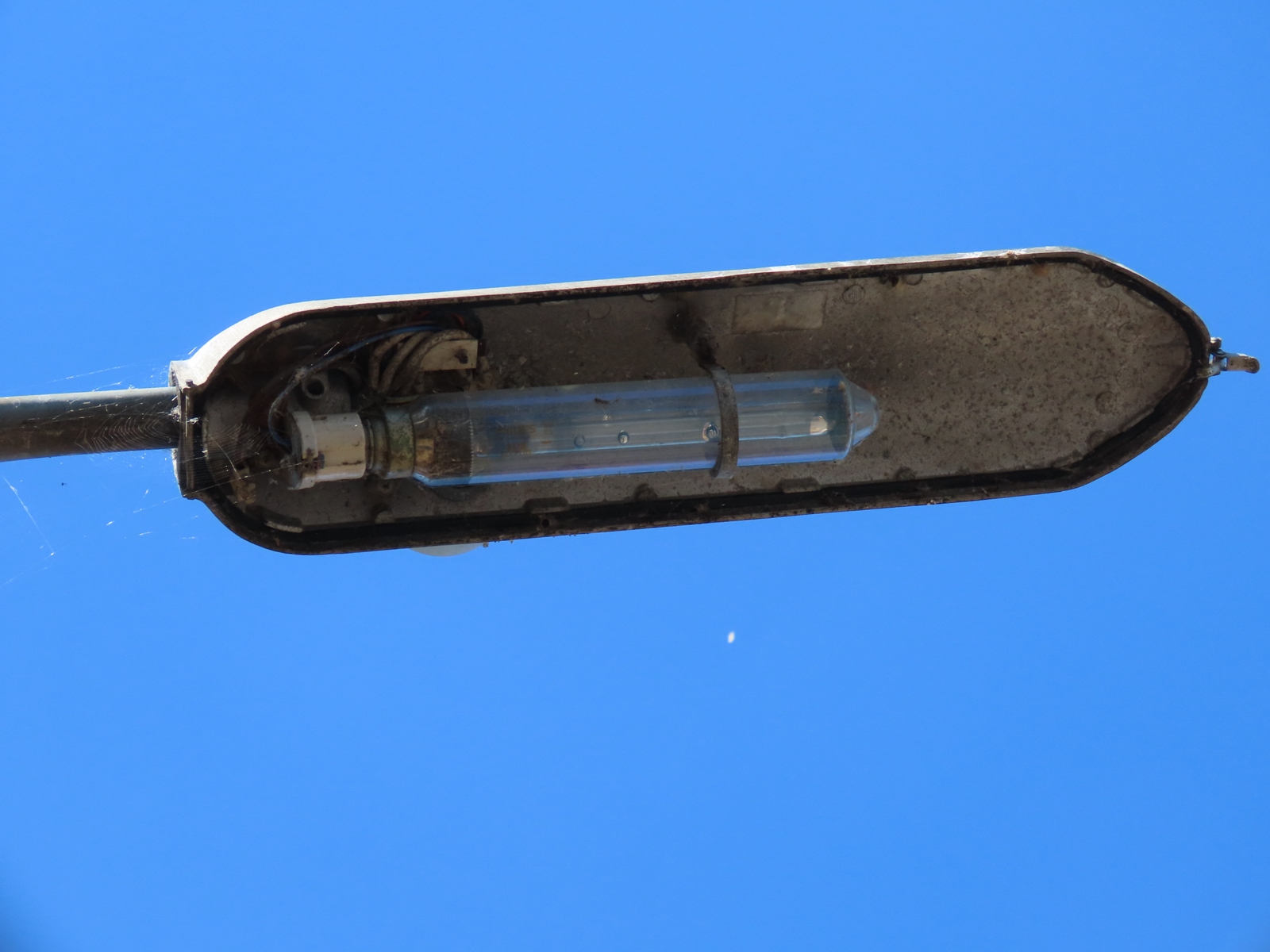 At the other end of the left-hand road is another column and bracket of this design, but this time, a Davis GR526 is fitted.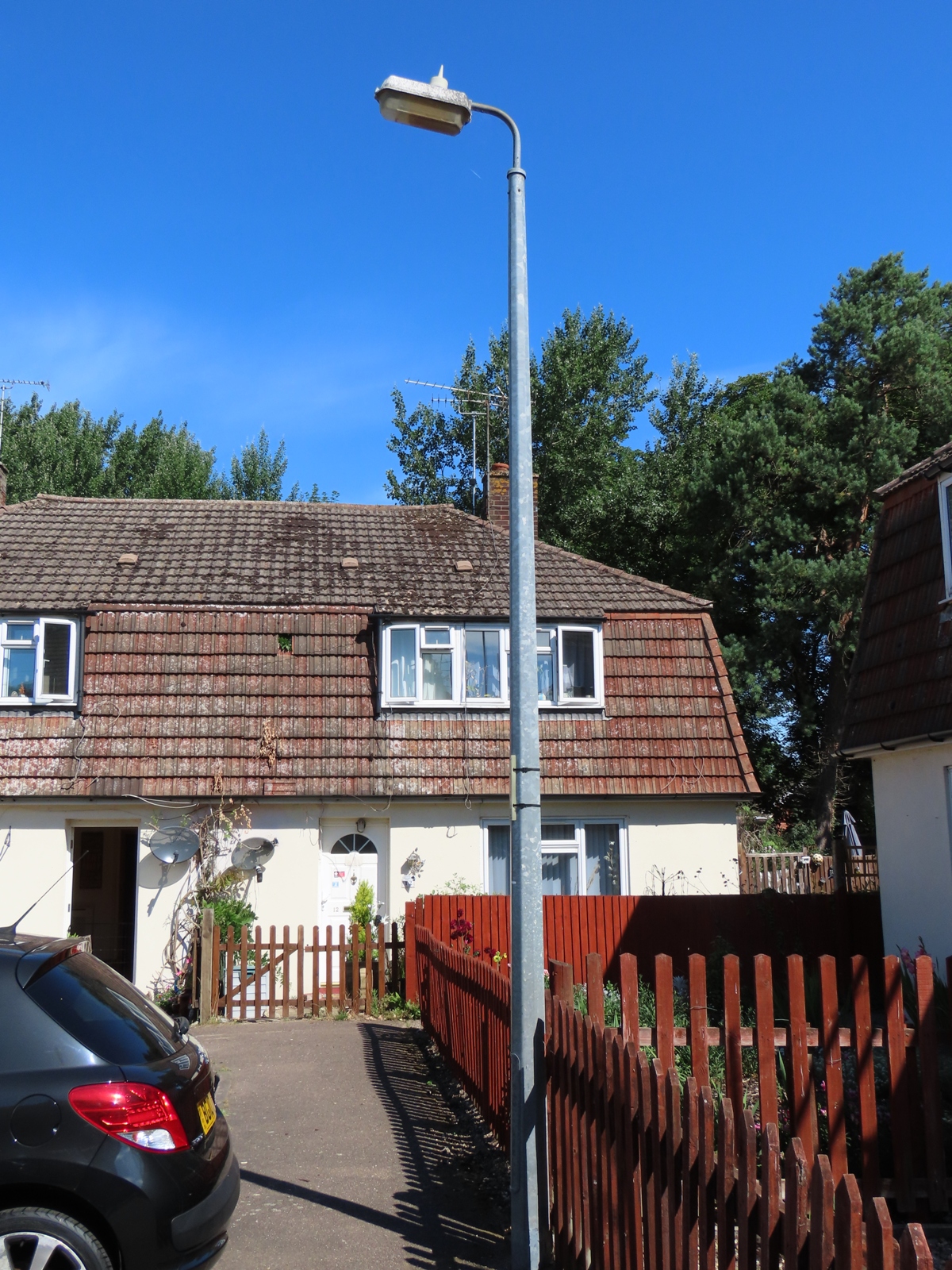 The lantern's GRP canopy is in typical condition for its age.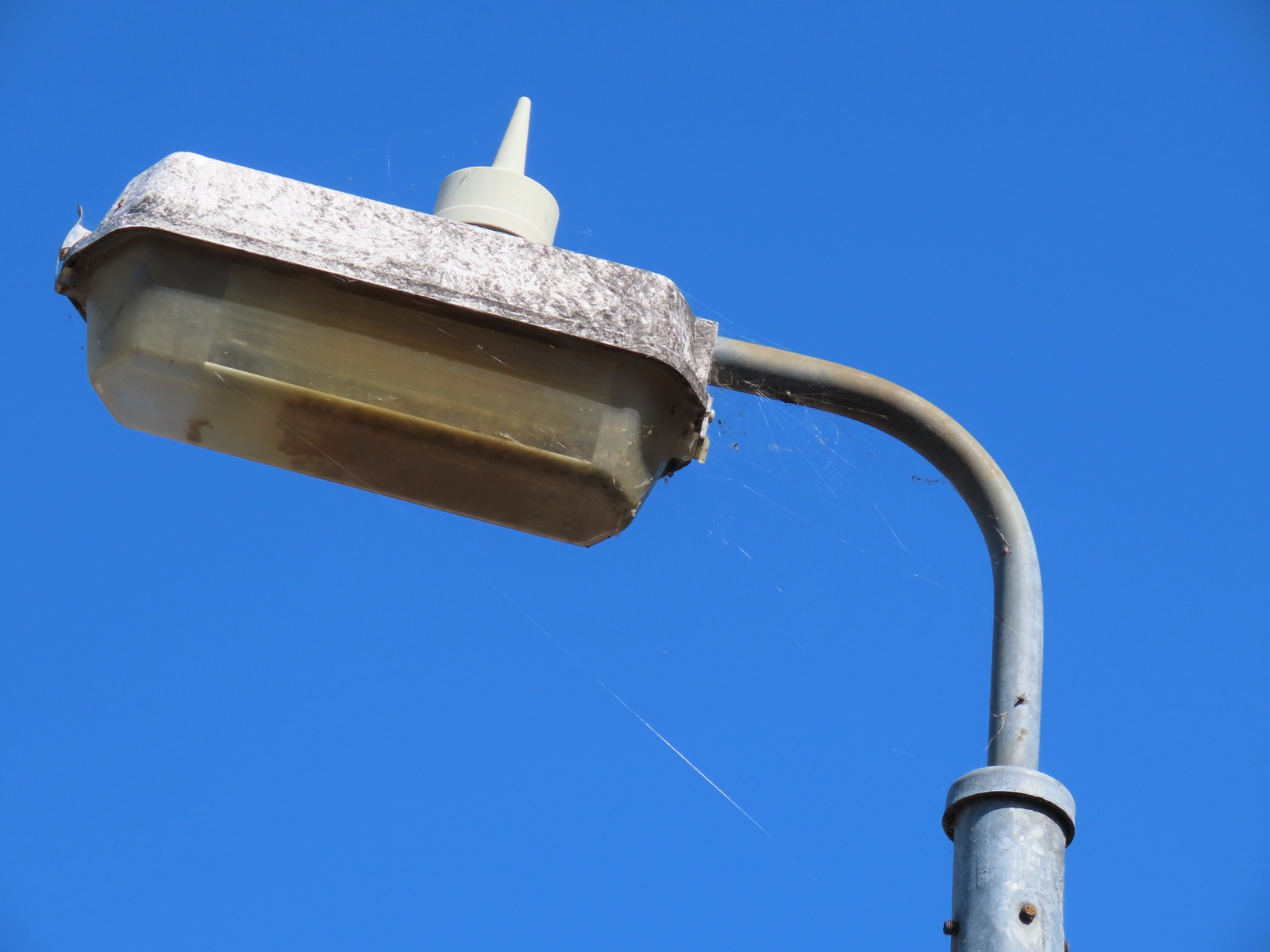 Behind the collection of dead wasps, the lamp can be glimpsed within the bowl. Unlike the GR501, the lamp faces backwards. The sister GR5011 lantern saw the lamp positioned this way round too.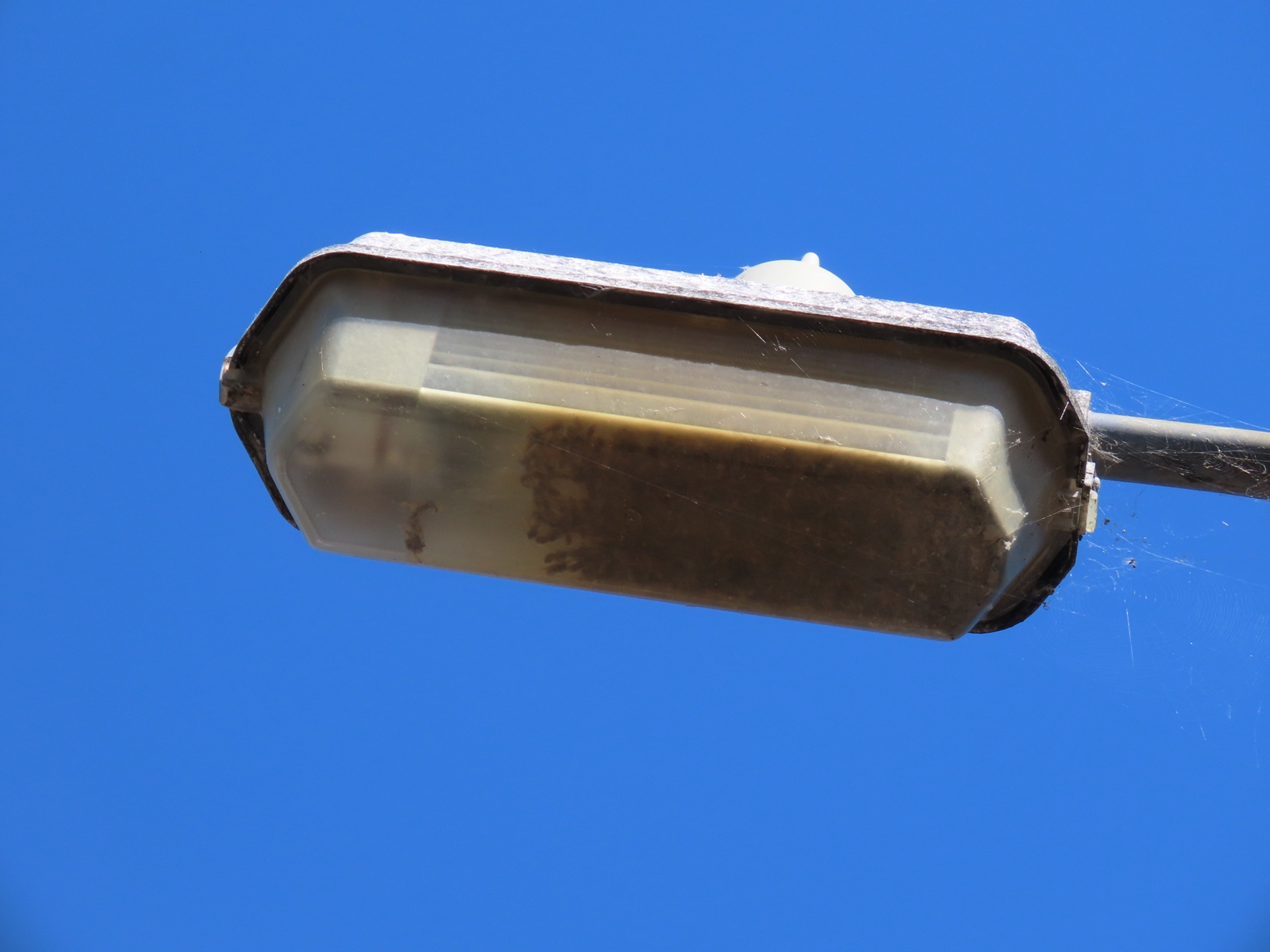 ---
CLICK HERE TO MAKE A MONETARY DONATION
© 2002 - English Street Lights Online