203. B1106, Culford, Bury St. Edmund's, Suffolk At the southern end of the village is a GEC Z5580 lantern attached to a pole bracket. Historical Google Street View imagery suggests that the other pole brackets supported these lanterns until the mid-late-2010s too, but by the time that these pictures were taken in July 2020, only this single example survived; the rest having had ASD Highway Diamond LED lanterns fitted instead. I suspect that this may have escaped replacement temporarily owing to the control box being inaccessible - the pole is surrounded by well-established foliage, which will require removal before the access can be gained.
The pole supports five un-insulated electrical conductors above the bracket - the three phases, a neutral and a switch wire for the lighting supplies. This setup will have a main control point, with the switch wire energised by a photocell (or time switch) as dusk falls.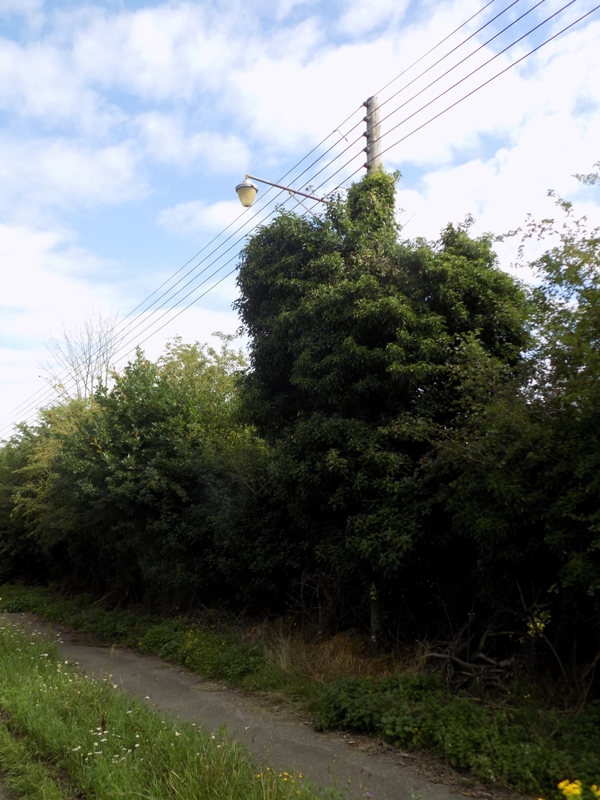 The outreach bracket is particularly lengthy, both to site the lantern away from the overhead lines, as well as to position the lantern closer to the carriageway.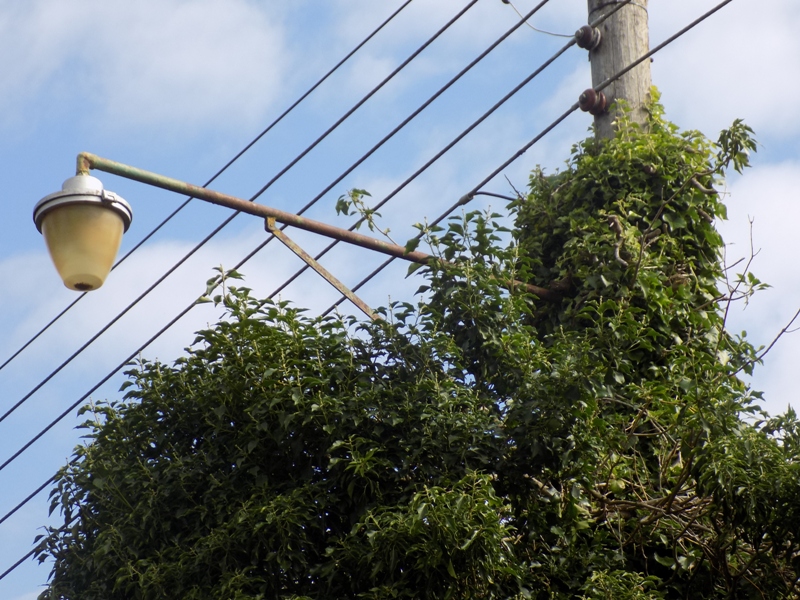 The Z5580 is fitted with the deeper bowl that tended to be employed with the sister Z5590 lantern. Whilst this would have been transparent when new, it has discoloured over time, owing to the mercury vapour lamp that is fitted within the lantern.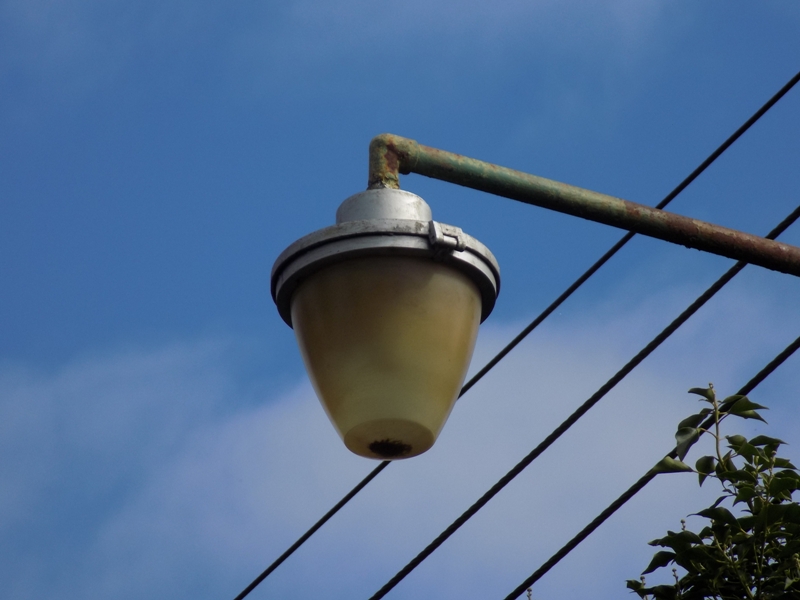 ---
CLICK HERE TO MAKE A MONETARY DONATION
© 2002 - English Street Lights Online