20b. Station Rd / Uttoxeter Rd / Derby Rd, Hatton. 135 Watt SOX lanterns are employed to light this junction near the Derbyshire/Staffordshire border. However, two of the columns support vintage deep-bowled, aluminium-canopied GEC Z9554 lanterns - both of which are in excellent condition for their age. I suspect that they might have been retrofitted at a later date as the columns/brackets supporting them look fairly new. One example is pictured below - the other is situated in the lane to the left of the wooden fence in the background.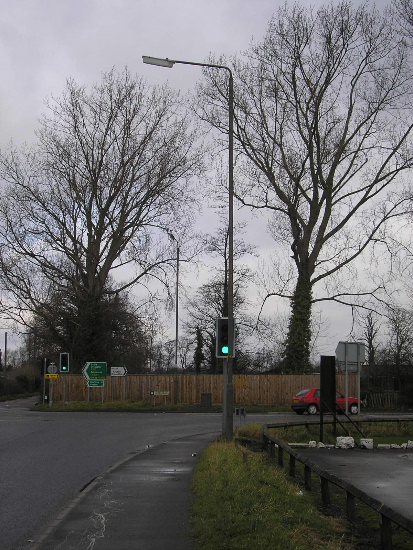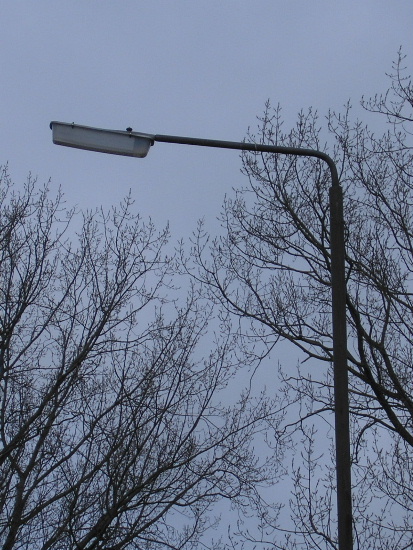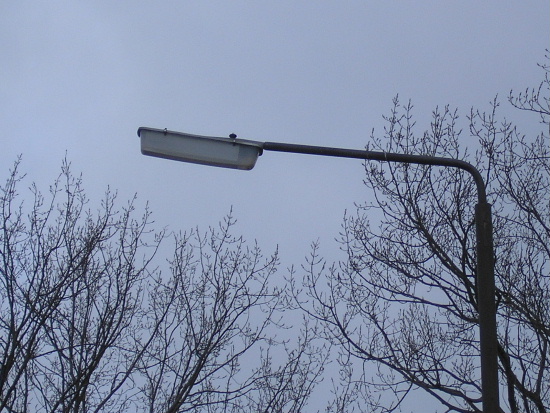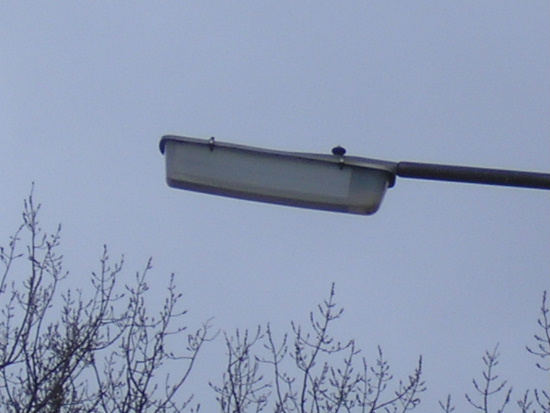 Following the refurbishment of the adjacent traffic signals, this lantern was removed and a WRTL Arc 150 Watt SON-T lantern installed in its place, towards the end of 2009.
Turning to my right at this point also reveals two more Survivors...
The Salt Box Café. Located in the car park of this popular transport café are two GEC Z9450s mounted to a sleeved 8 m Stanton concrete column. The sleeve was made specially for this column and features the two 'arms' mounted at 90° to each other - rather than the usual 180° configuration. It is believed that the column was originally fitted with a Benjamin 'Duoflux'-type floodlight - this was later replaced by a Philips MI 50 35 Watt SOX lantern. Clearly this type of lantern is not correct for an 8 m column, and as the remains of the bracket were in poor condition, the owners were advised to sleeve the column for safety. The two Z9450s were rescued from a local army camp - apparently, it was a tight squeeze to accommodate both gear sets and a time switch into the base of the column!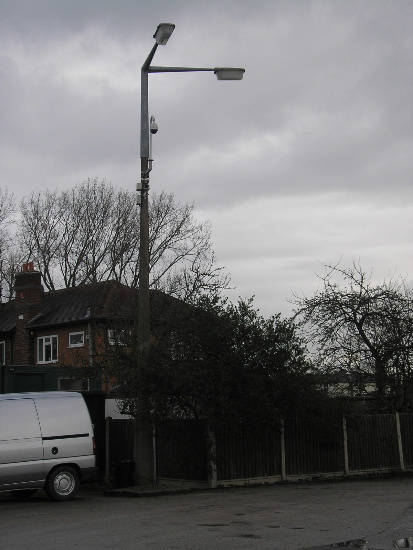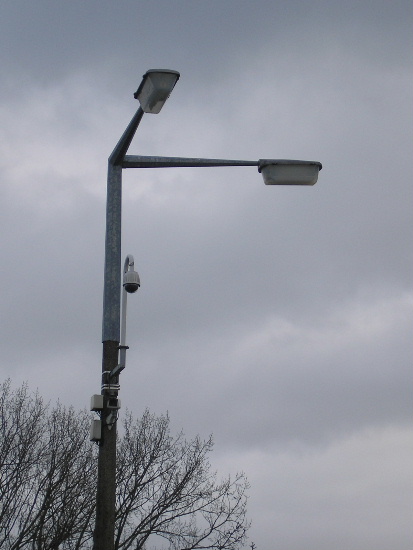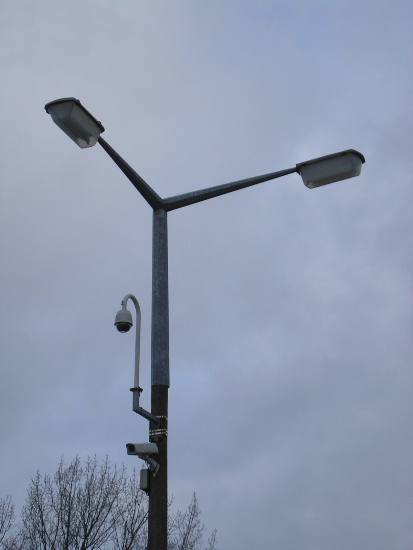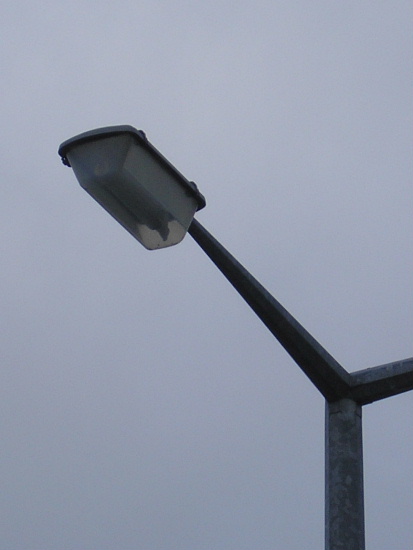 Walking past this installation in January 2021 revealed that the two Z9450s had been replaced - a couple of second-hand WRTL Arc lanterns fitted with ceramic metal halide lamps were now in place.
---
CLICK HERE TO MAKE A MONETARY DONATION
© 2002 - English Street Lights Online