20. Station Road, Hatton. By the railway station and level crossing are three or four Atlas Alpha 10 90 Watt SOX cutoff lanterns. This type of lantern is nearly always used around airports or railway areas so as not to confuse pilots or train drivers. I photographed these particular Alpha 10s whilst waiting for the level crossing barriers to raise, so the barriers are included in one picture as well - although they're not the important part of the picture!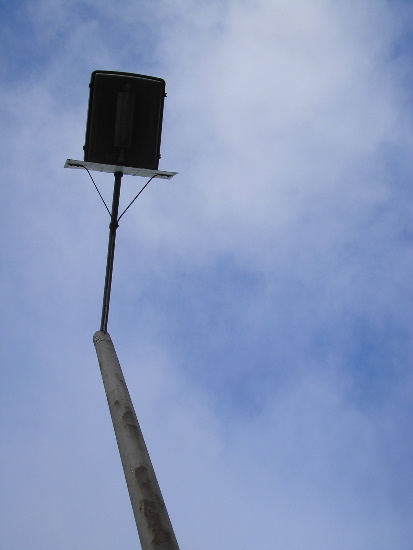 These lanterns are also detailed on the Local Alpha 10s page.
For an article about another old lantern in this area, please click here.
---
CLICK HERE TO MAKE A MONETARY DONATION
© 2002 - English Street Lights Online