210. Valley Lane, Holt, Norfolk Attached to a wooden pole outside Holt Community Primary School is a GEC Z8491 lantern, the forerunner to the Z8591, Z8596 and finally, the Z8896, and also designed for 80 - 125 Watt mercury vapour (MBF) lamps, which this example may still run. With this being the only street light on Valley Lane, its position is dictated by the overhead electricity conductors, which are supported by the pole too.
The pole bracket has quite a lengthy outreach; possibly, as a way of locating the lantern away from the exposed un-insulated overhead conductors. The two fuse boxes situated further down the pole seem to be for this light, with one being likely to contain the lamp control gear, and the other housing the fused cut-out and photocell control.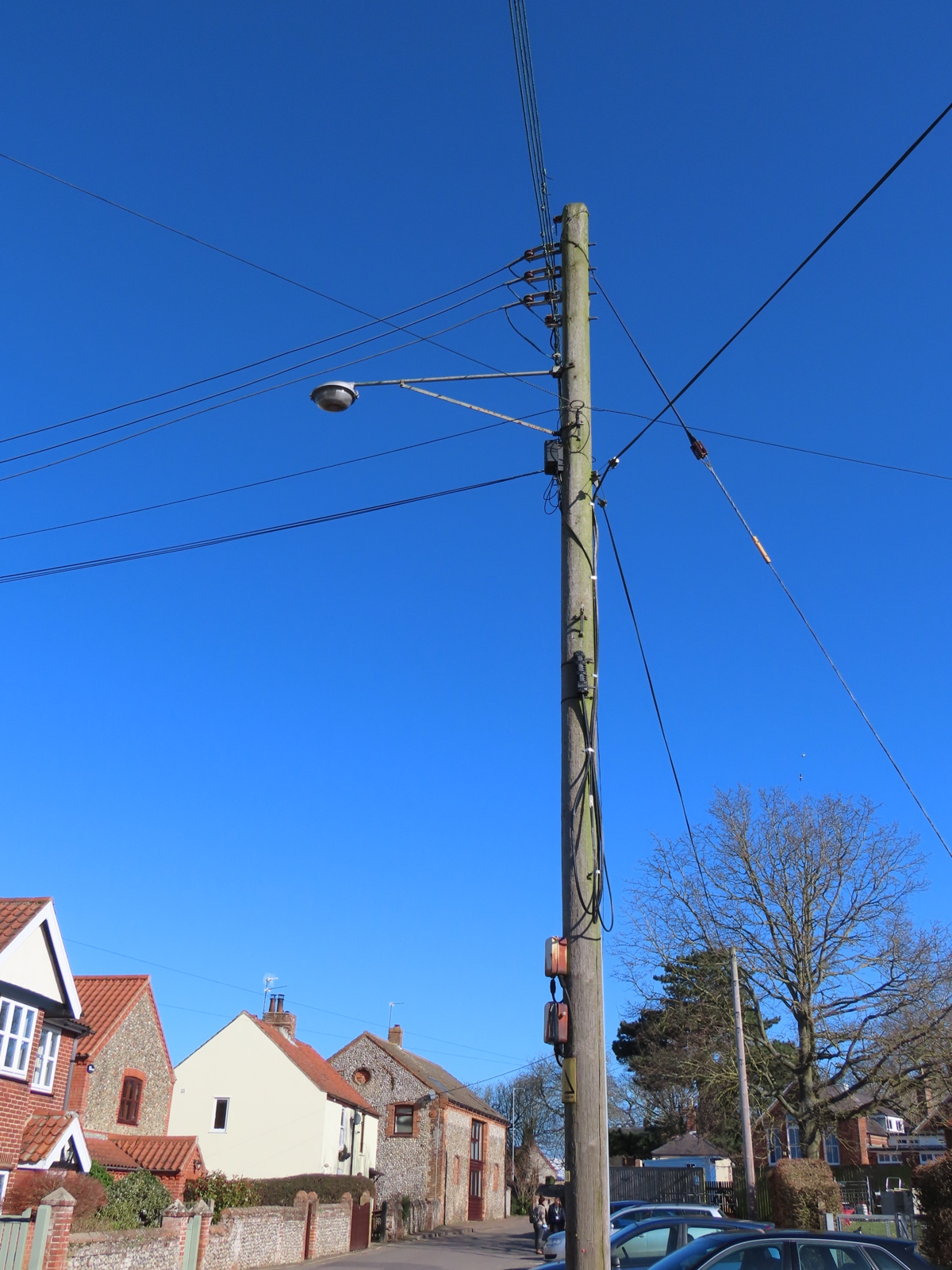 A prismatic glass refractor bowl installed in an aluminium support ring provides the lantern's optical control. Detritus in the lowest portion of the bowl suggests that the sealing gasket may not be working effectively any longer.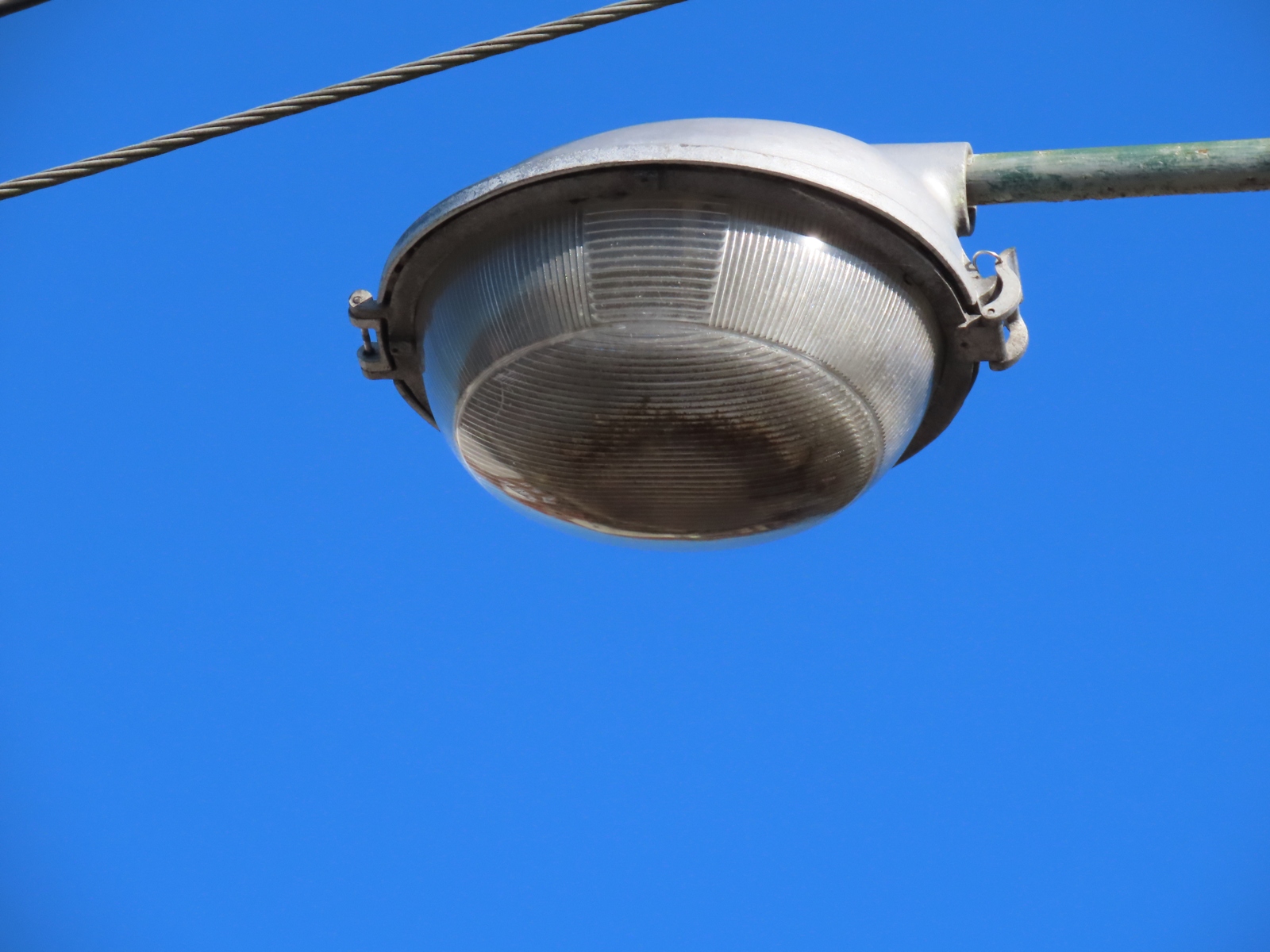 From this angle, the overhead conductors still appear to be rather close to the lantern.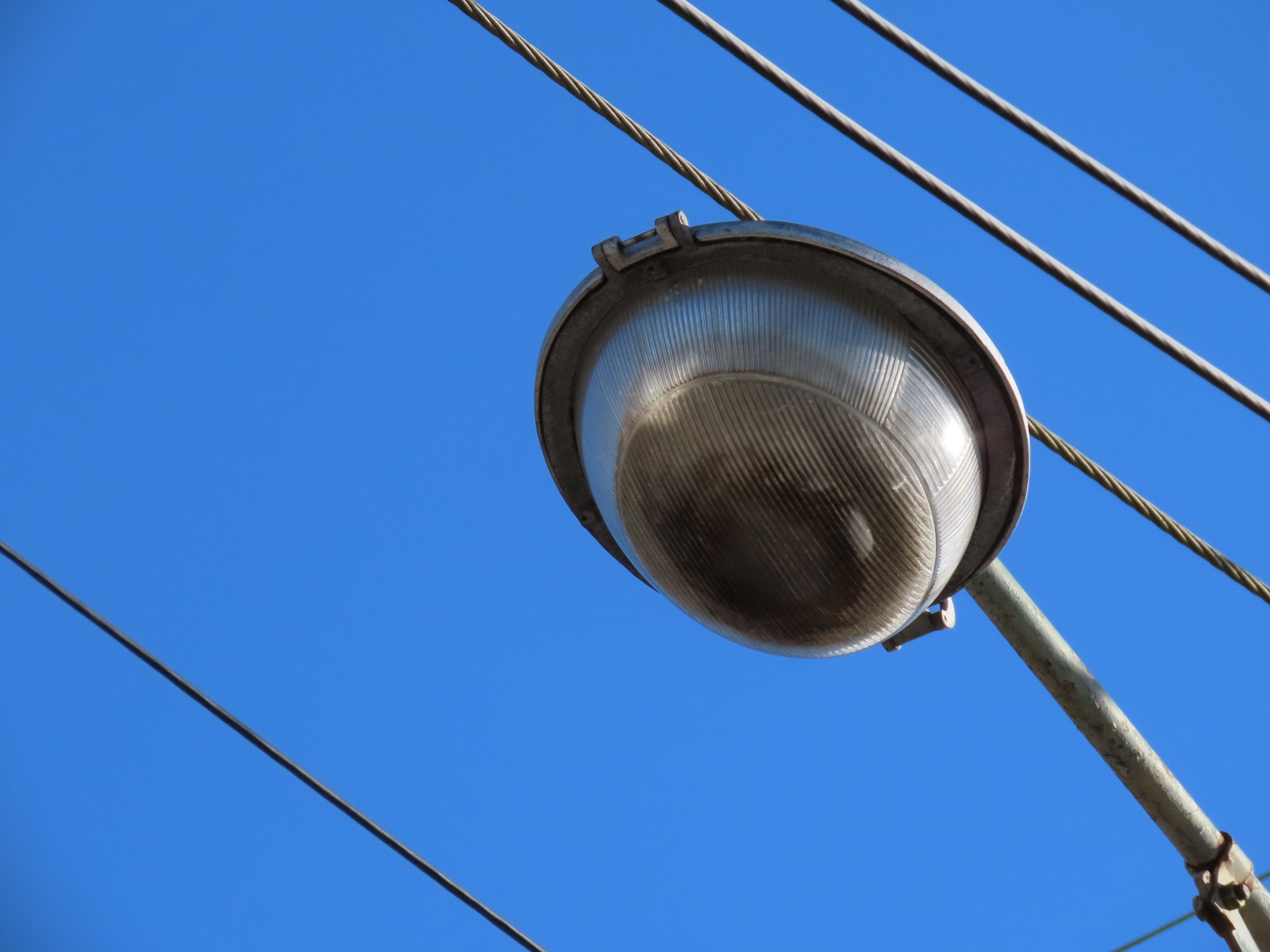 The pole also carries telephone cabling, and the ladder supports for that apparatus.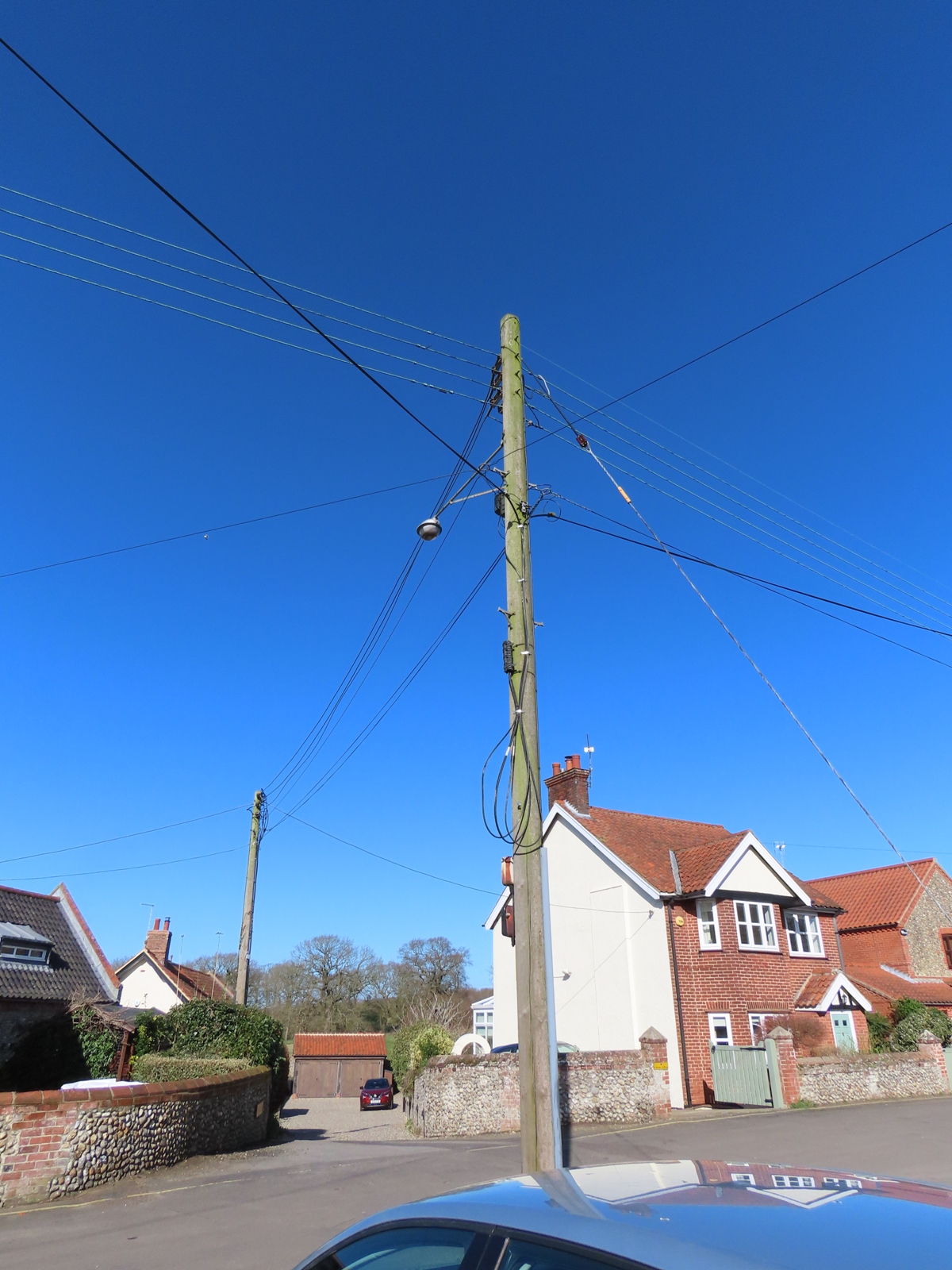 A more substantial bowl retaining clip compared to that of the Z8896 is seen here - this is similar to the one employed on the larger Z8430CM.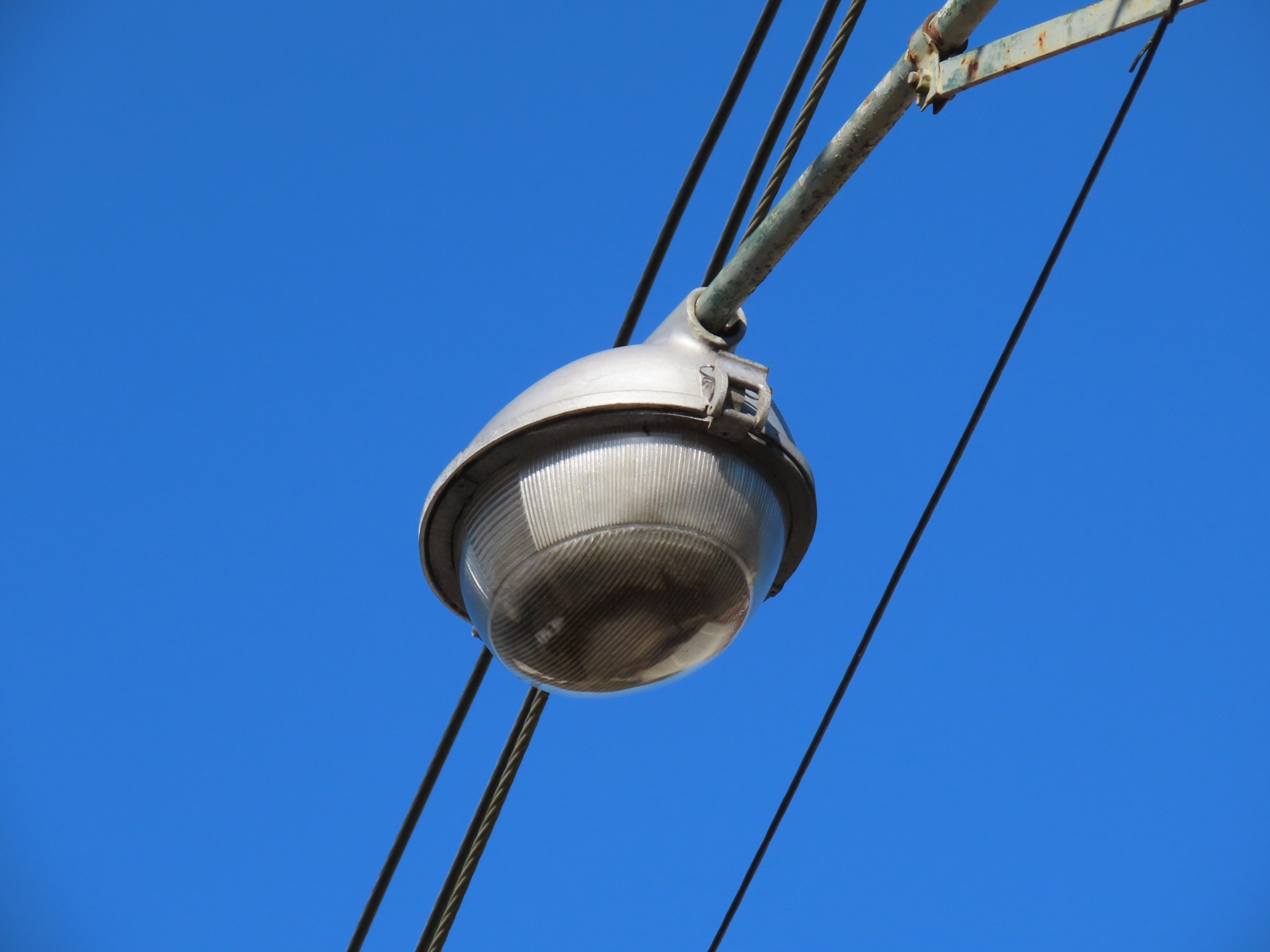 Another identification feature of the Z8491 is the raised bracket spigot entry. The Z8591 looks very similar, but had a polycarbonate bowl.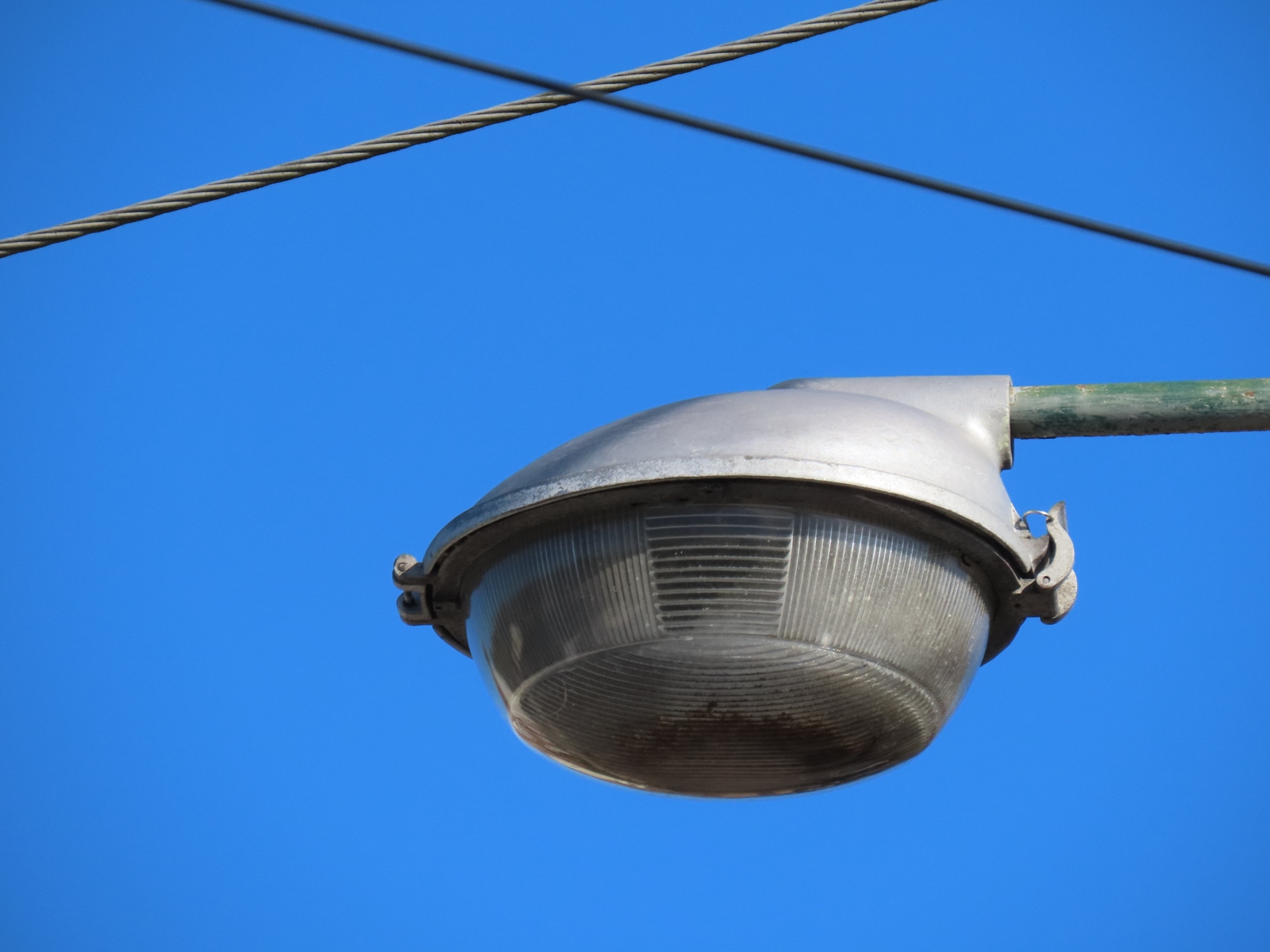 ---
CLICK HERE TO MAKE A MONETARY DONATION
© 2002 - English Street Lights Online