21IB. Almond Court, Stretton, Burton-Upon-Trent, Staffordshire Located along this short cul-de-sac are three Stanton 10F 15 ft (5 m) concrete columns fitted with GEC Z9530 35 Watt SOX lanterns - the separate gear version of the Z9532. These installations are much the same as those seen on Chatsworth Drive, Tutbury are, and are probably of a similar age.
One minor difference between these and the Tutbury examples are that the side-entry brackets employed here have a shorter outreach.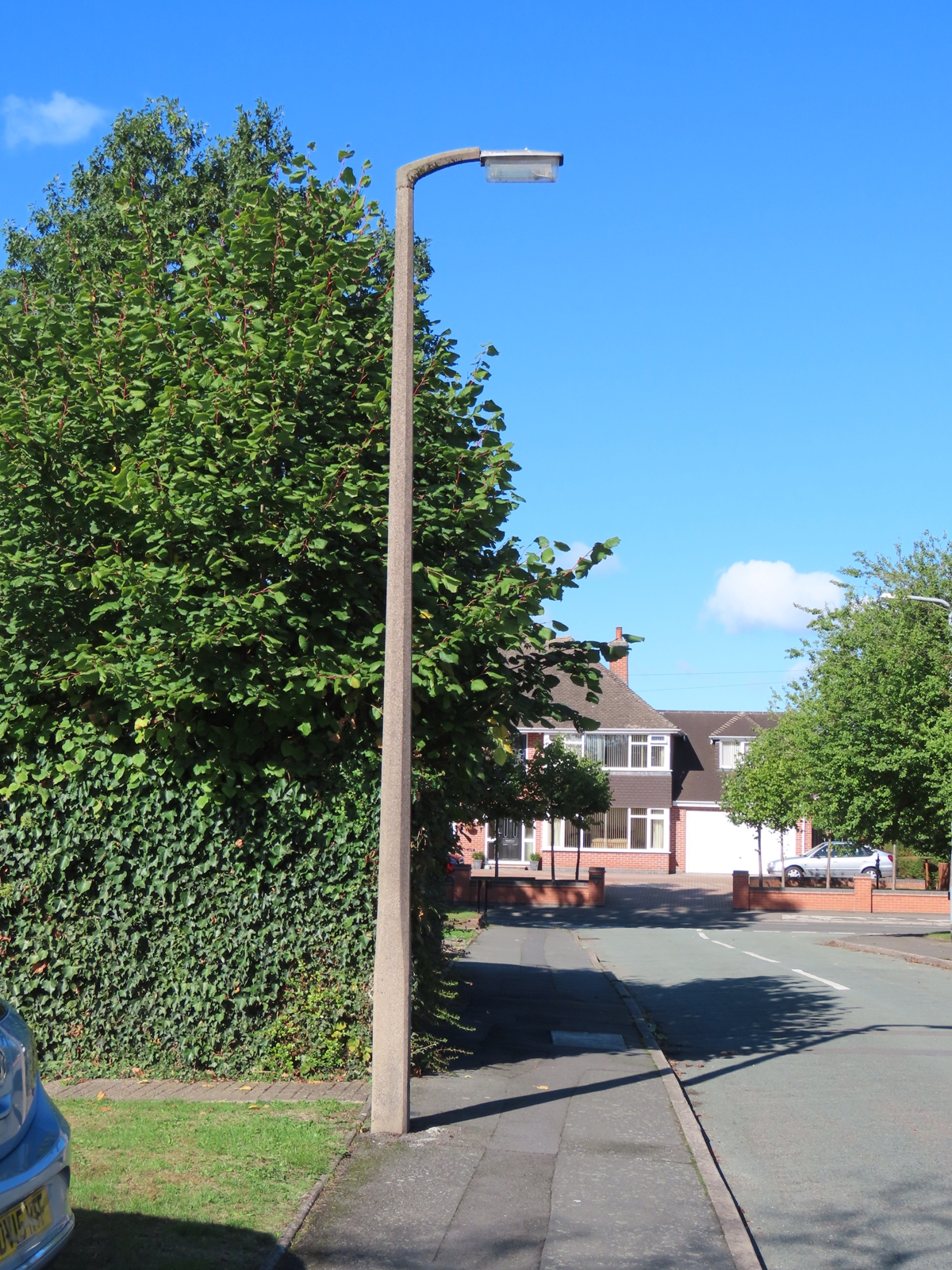 The lantern bowls are possibly acrylic, rather than the usual polycarbonate employed for most GEC bowls, as they have not discoloured through age.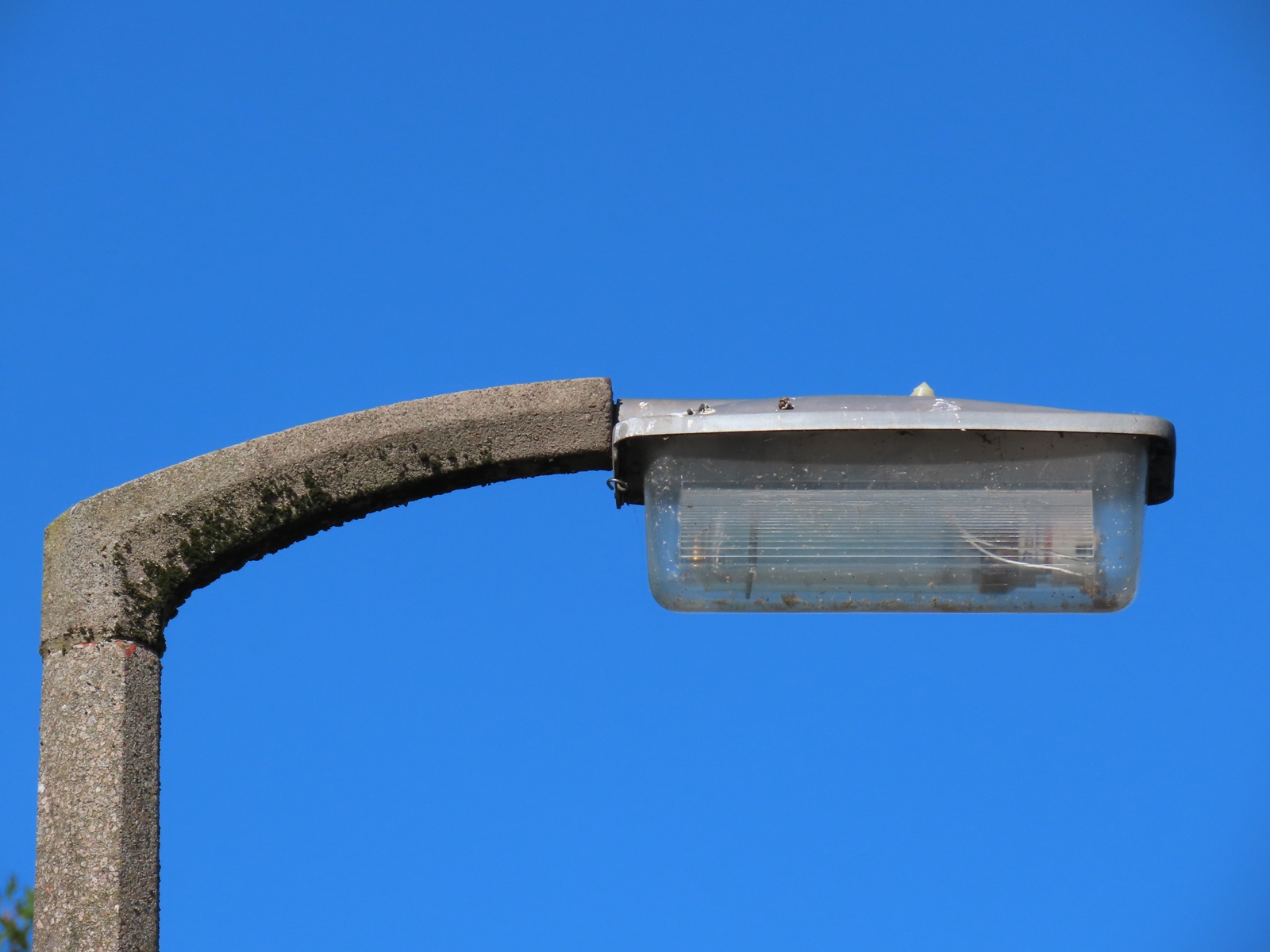 The second column is identical in appearance.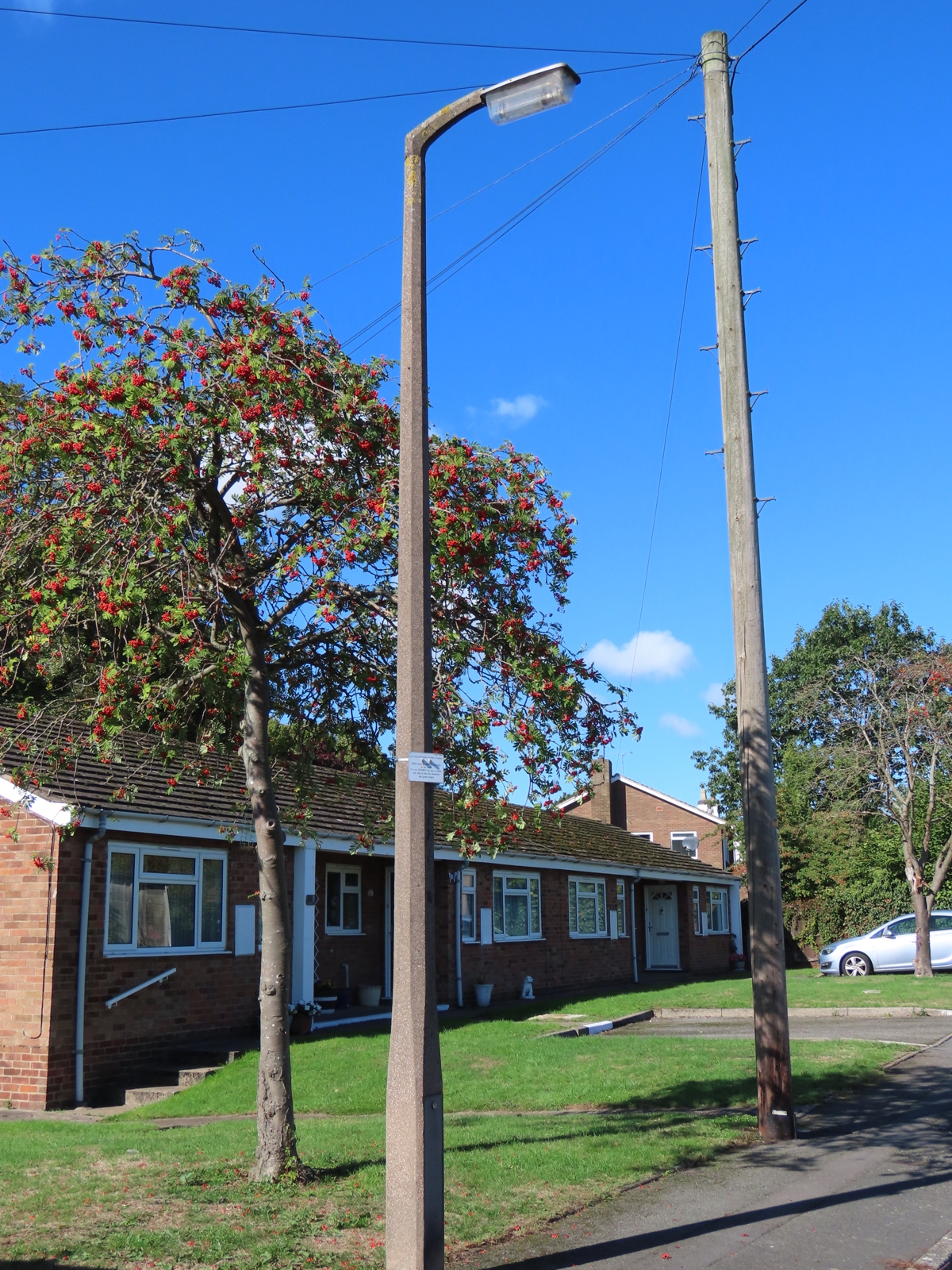 The combination of aluminium canopies (instead of the slightly later GRP) and acrylic bowls allows the lantern to retain a relatively new appearance.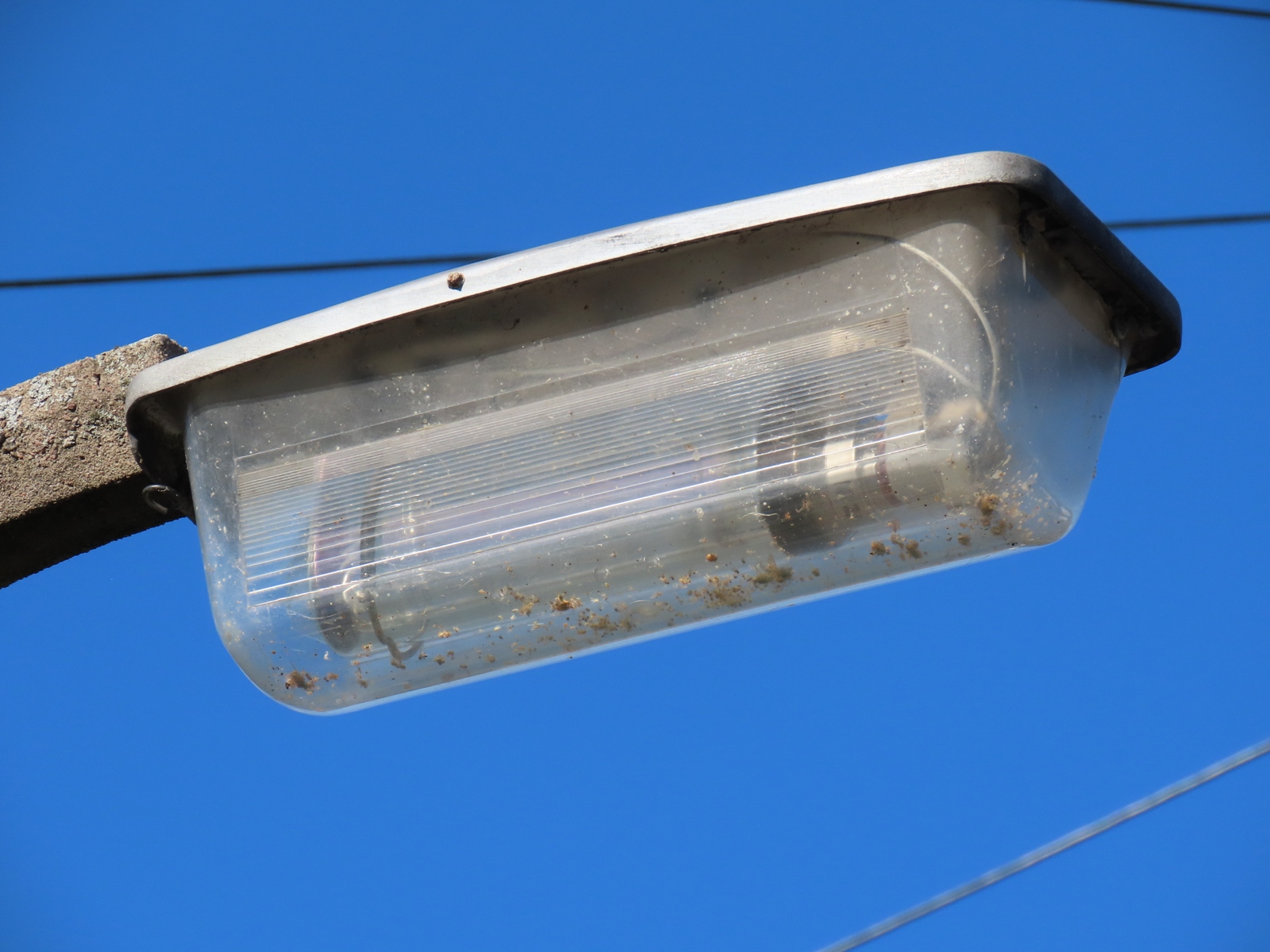 A link to the adjoining Gretton Avenue is visible after the third column. Oddly, the 10F columns along that road have been sleeved, and support Philips MI 26s. Perhaps, Almond Court was forgotten when the sleeving programme occurred to these streets in the 1990s.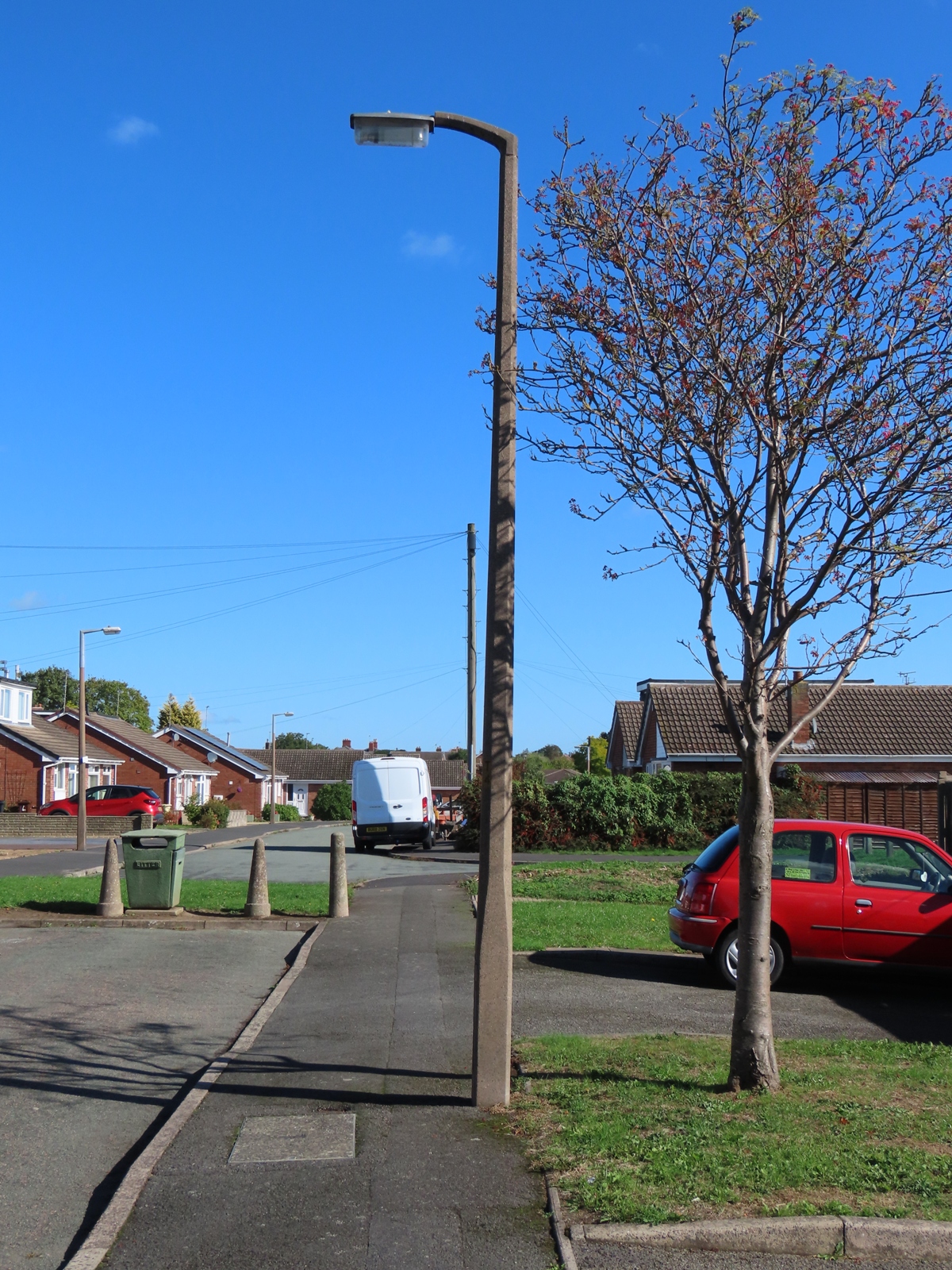 A Zodion SS55 two-part photocell detector is visible on this lantern's canopy.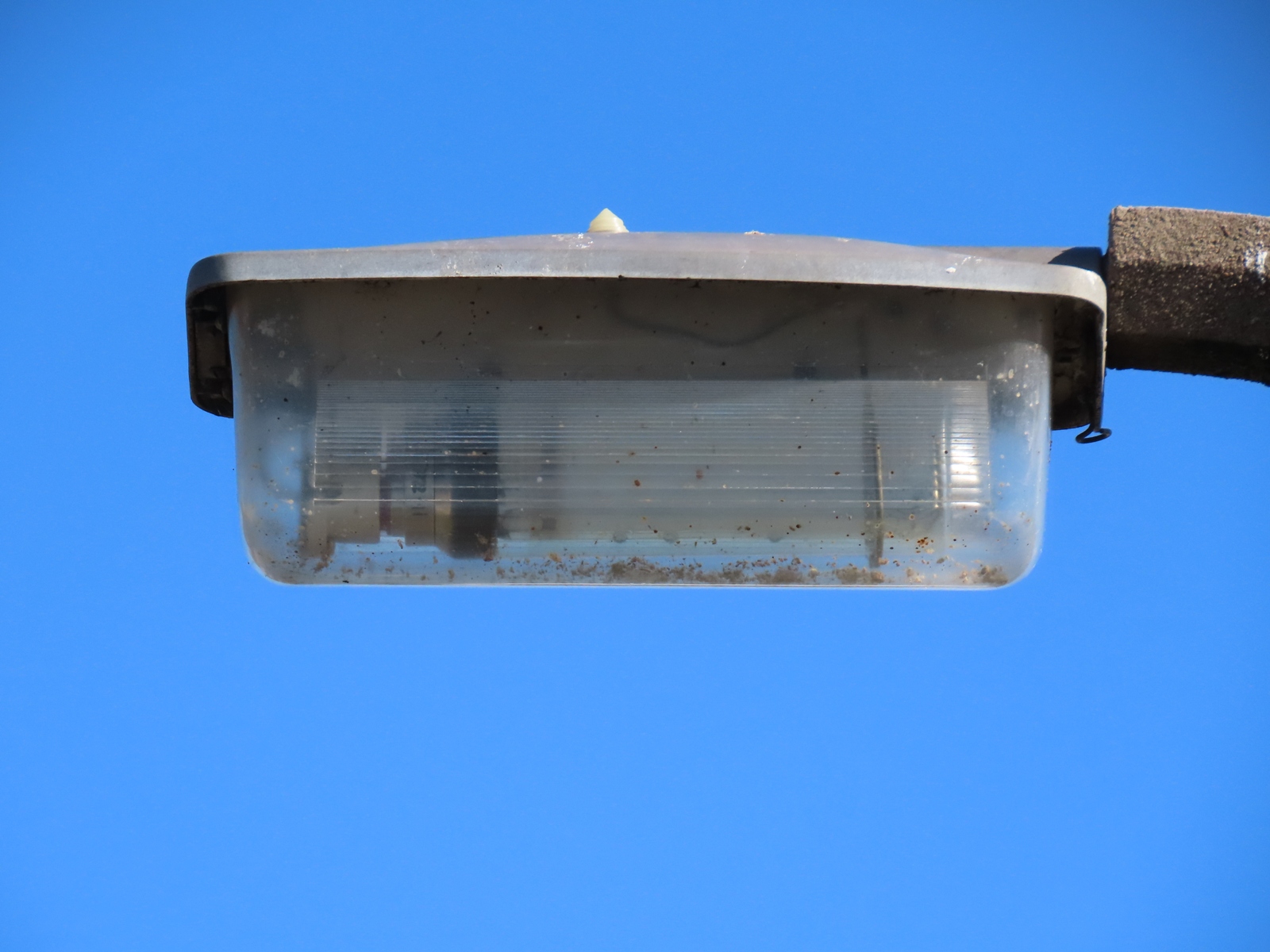 Although Staffordshire tended to favour SOX-E lamps, a SOX Plus is seen here (as proven by the red cap and barium getter). With SOX lamp production having ceased in 2019, perhaps SOX-E lamps were no longer available by the time that this batch of lamps was ordered.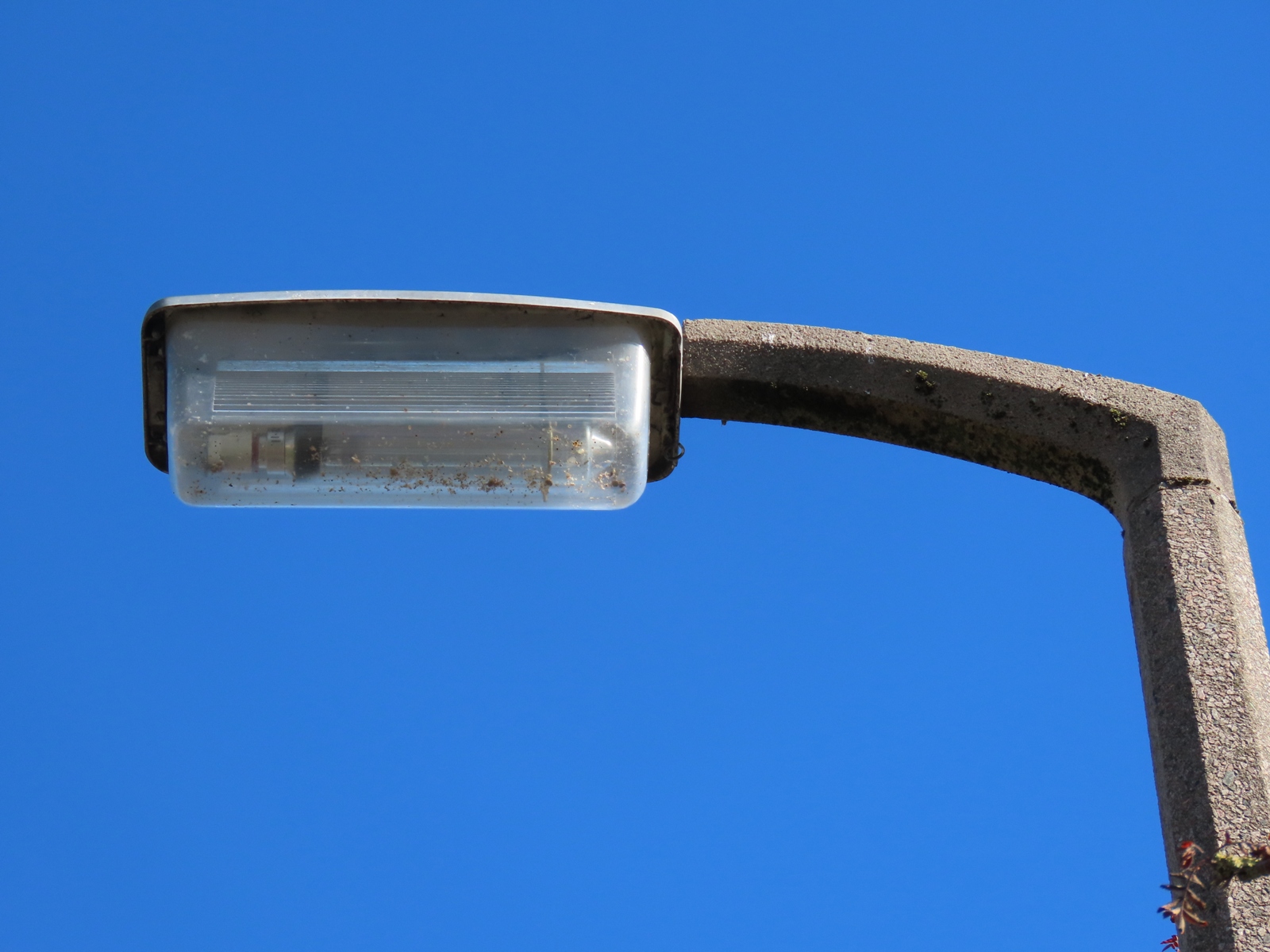 ---
CLICK HERE TO MAKE A MONETARY DONATION
© 2002 - English Street Lights Online