23A. Wilsthorpe Road, Long Eaton. Situated on a footpath leading to the West Park Leisure Centre is a 5 m tubular steel column supporting a Phosco P172 'Chevron' lantern, and probably dating from when the leisure centre was constructed in the 1980s. Its lamp type and operational status is unknown, although it is complete, without any obvious signs that it would not work.
The P172 was never an especially common lantern; its unusual shape (perhaps) making it unpopular when compared to sister lantern, the P178.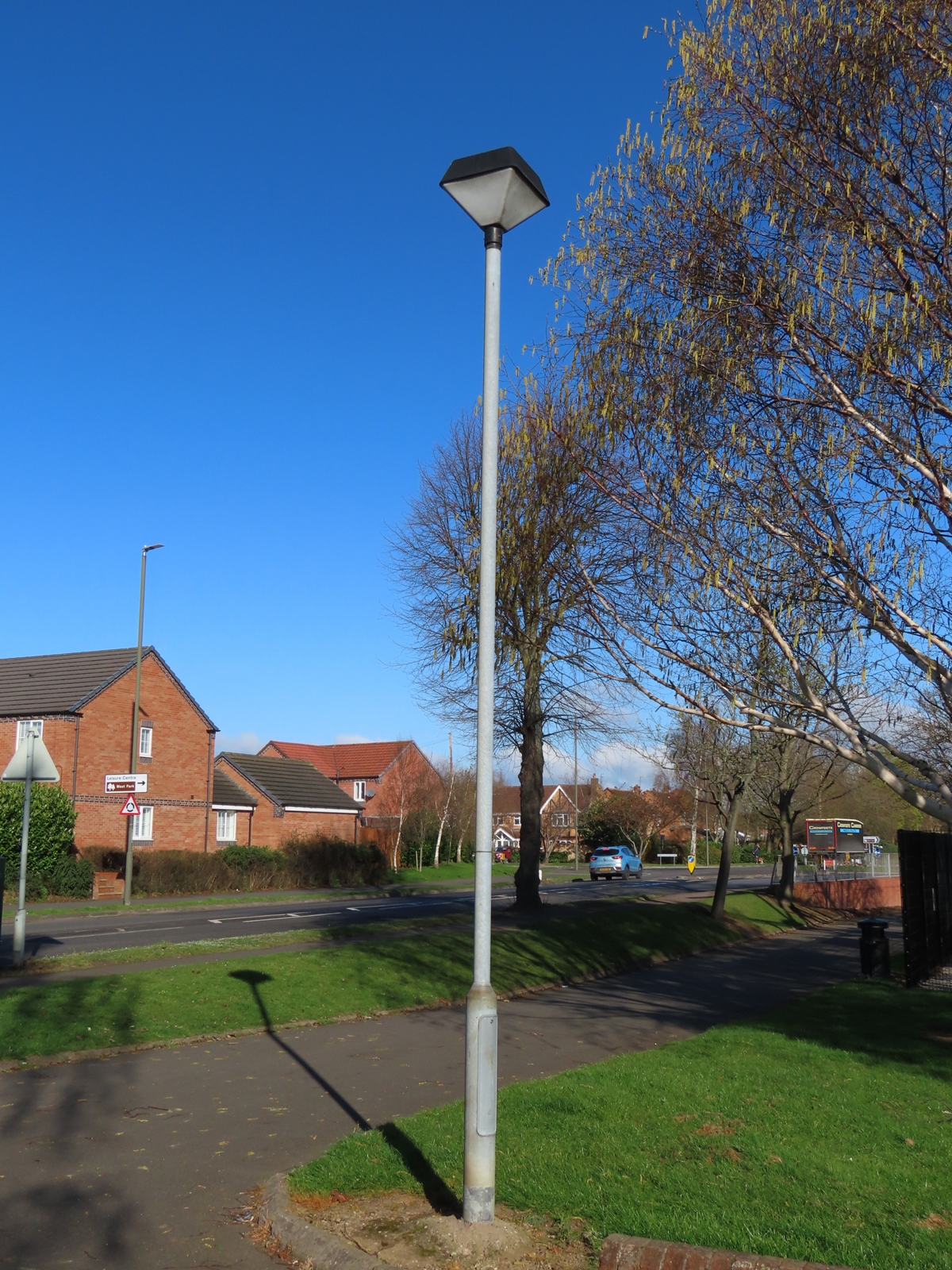 A length of tape is wrapped around the portion of the column to which the lantern attaches. The spigot casting is shared with the type used on the P178.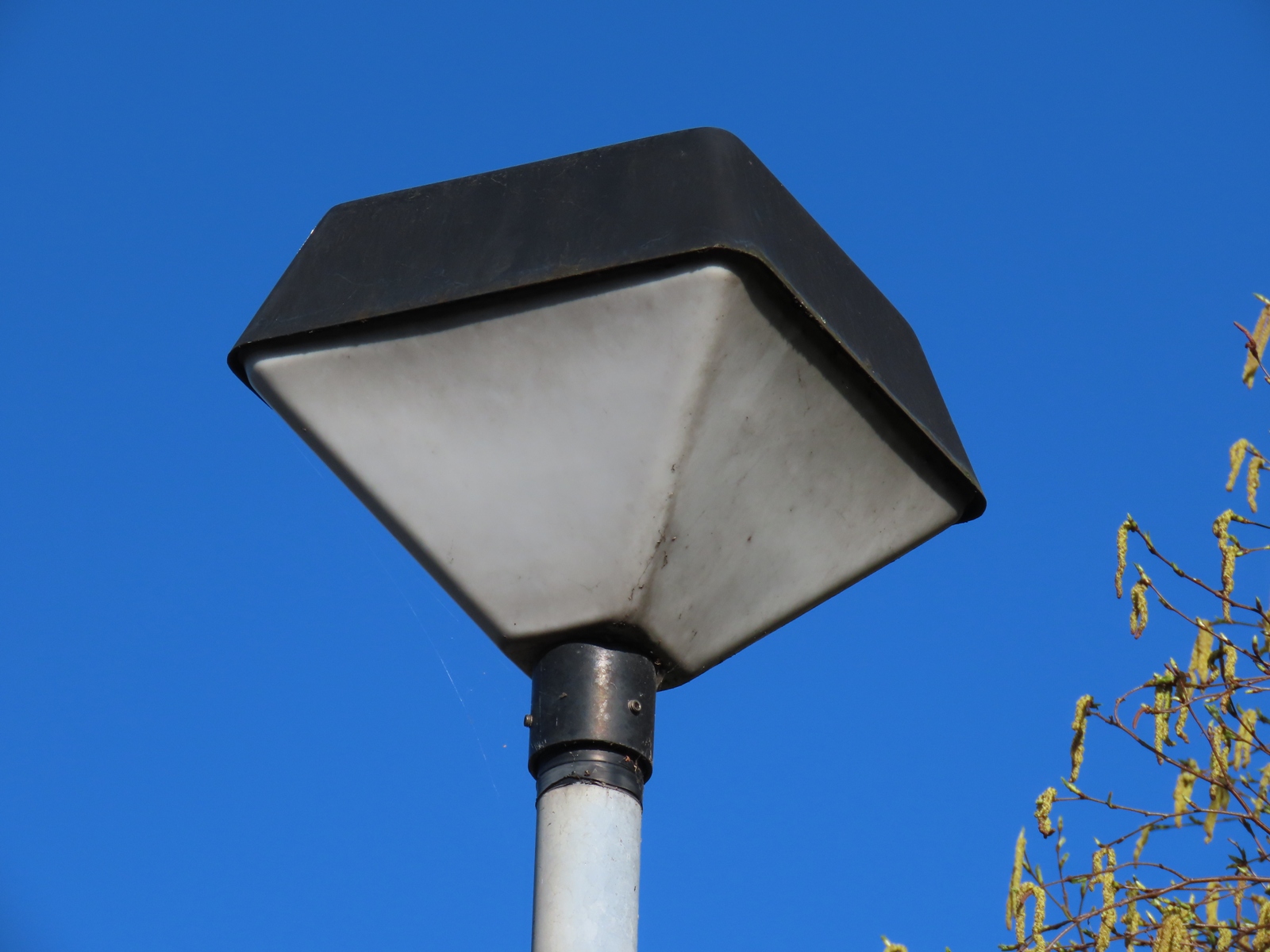 The bowl comprises four trapezium-shaped facets, making for a square-shaped overall design.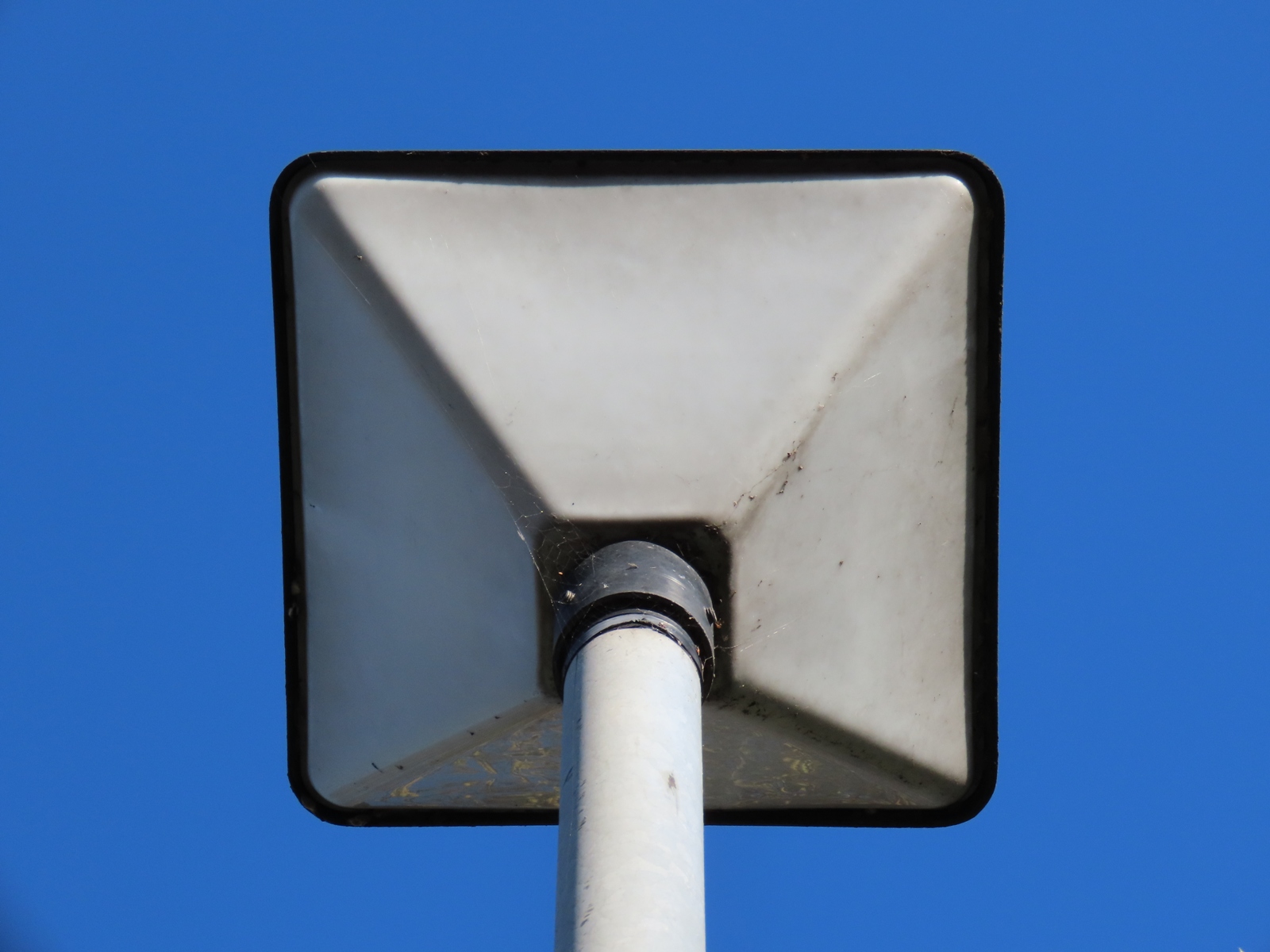 Nearby is this disused concrete column, which also used to support a P172.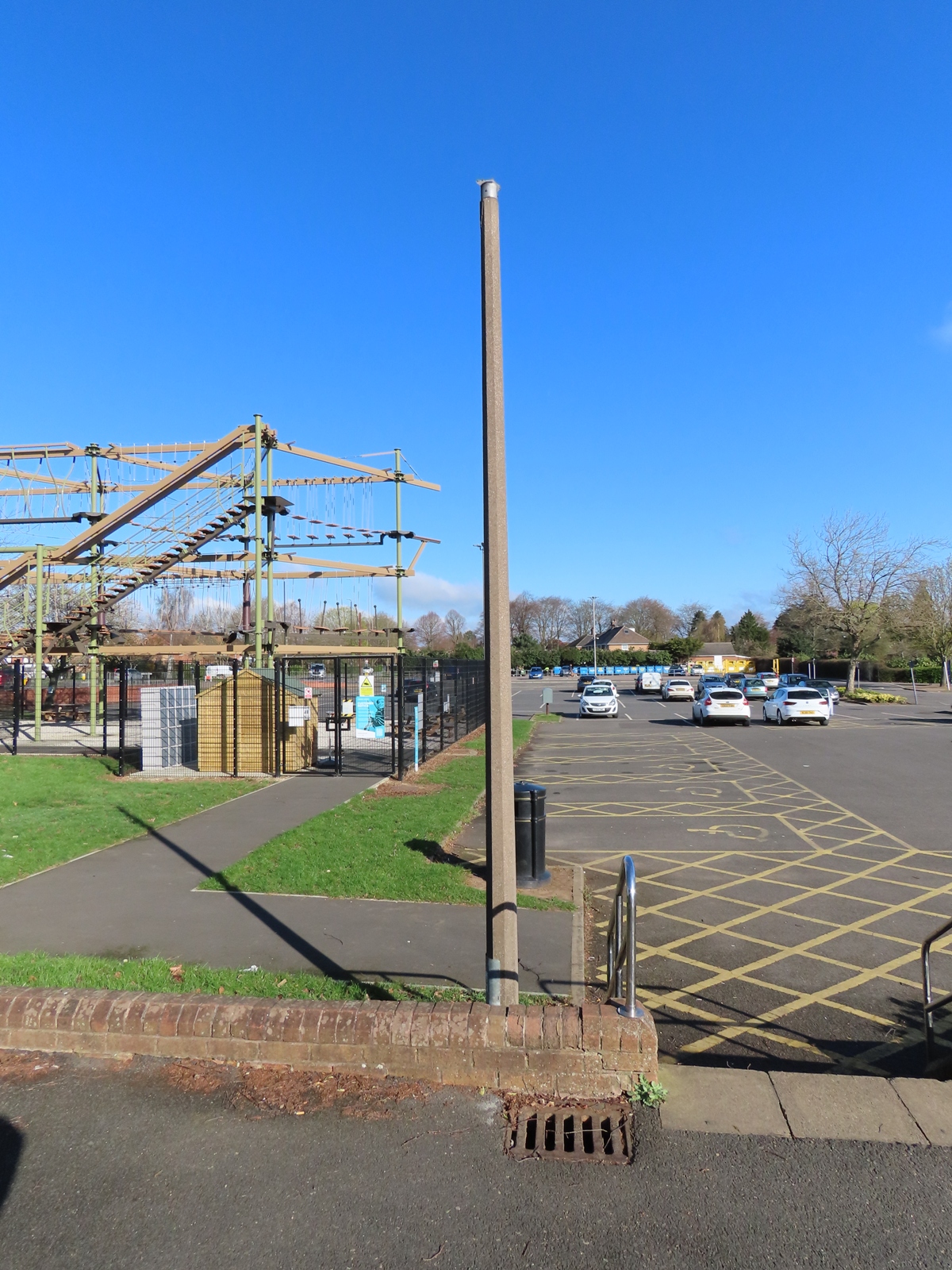 Only the lantern's base casting, and a small piece of the bowl, remains. The column is beginning to crack below the casting.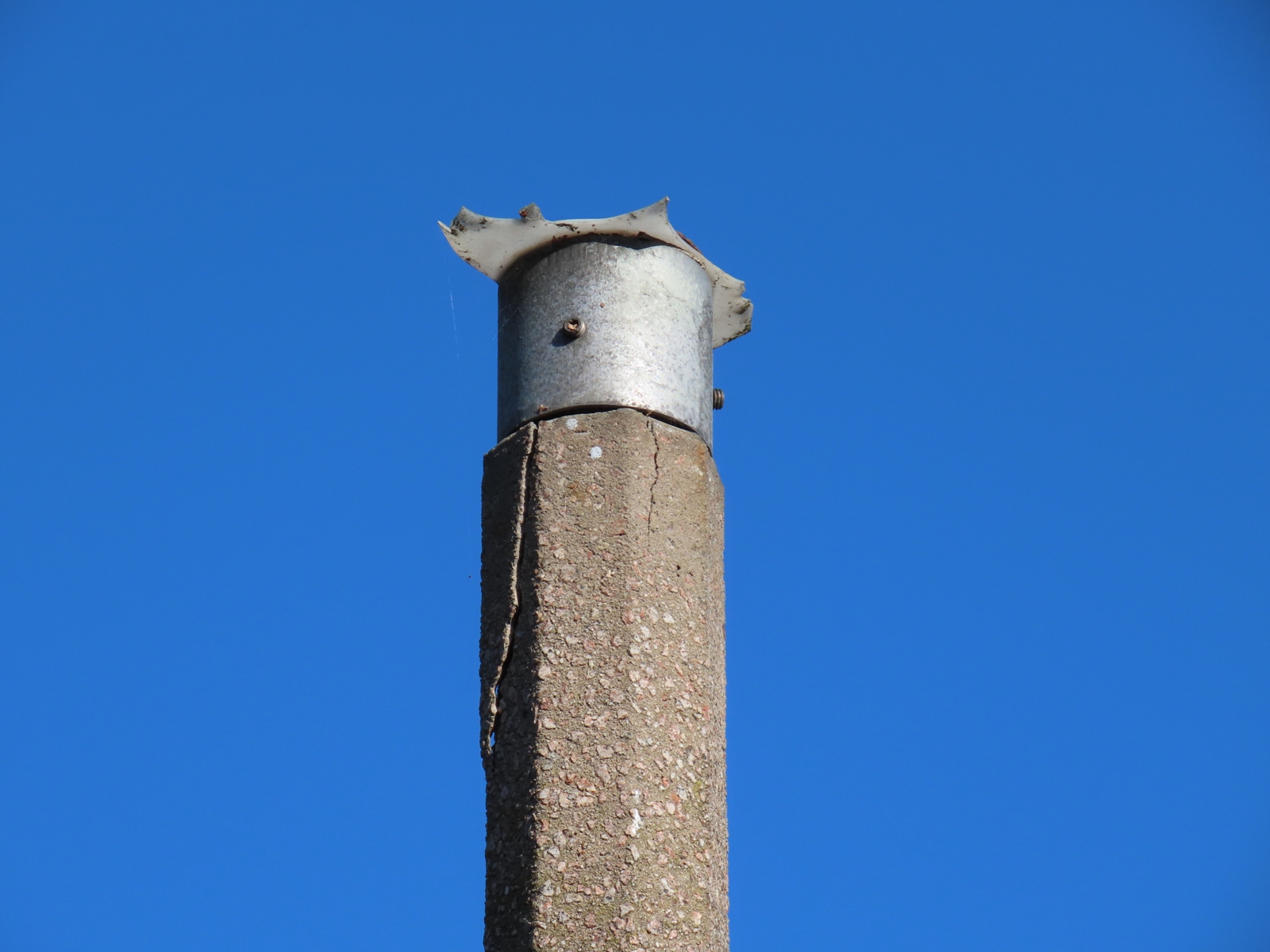 ---
CLICK HERE TO MAKE A MONETARY DONATION
© 2002 - English Street Lights Online