27A. Heathfield Nook Road, Harpur Hill, Buxton Surviving on little more than borrowed time by June 2022 is a solitary 1950s' Stanton 7 15 ft (5 m) concrete column supporting an A-type swan neck bracket and top-entry GEC Z9582 / Siemens / WRTL SRL 35. By then, a new 5 m tubular steel column supporting an OrangeTEK Voyager LED lantern was installed alongside, and was operating, while the old column no longer retained a service, and awaited its inevitable fate.
The old column stands rather forlornly, alongside its modern replacement. Newer Stanton 10 concrete columns (sleeved, and now fitted with side-entry Voyagers) are visible in the background.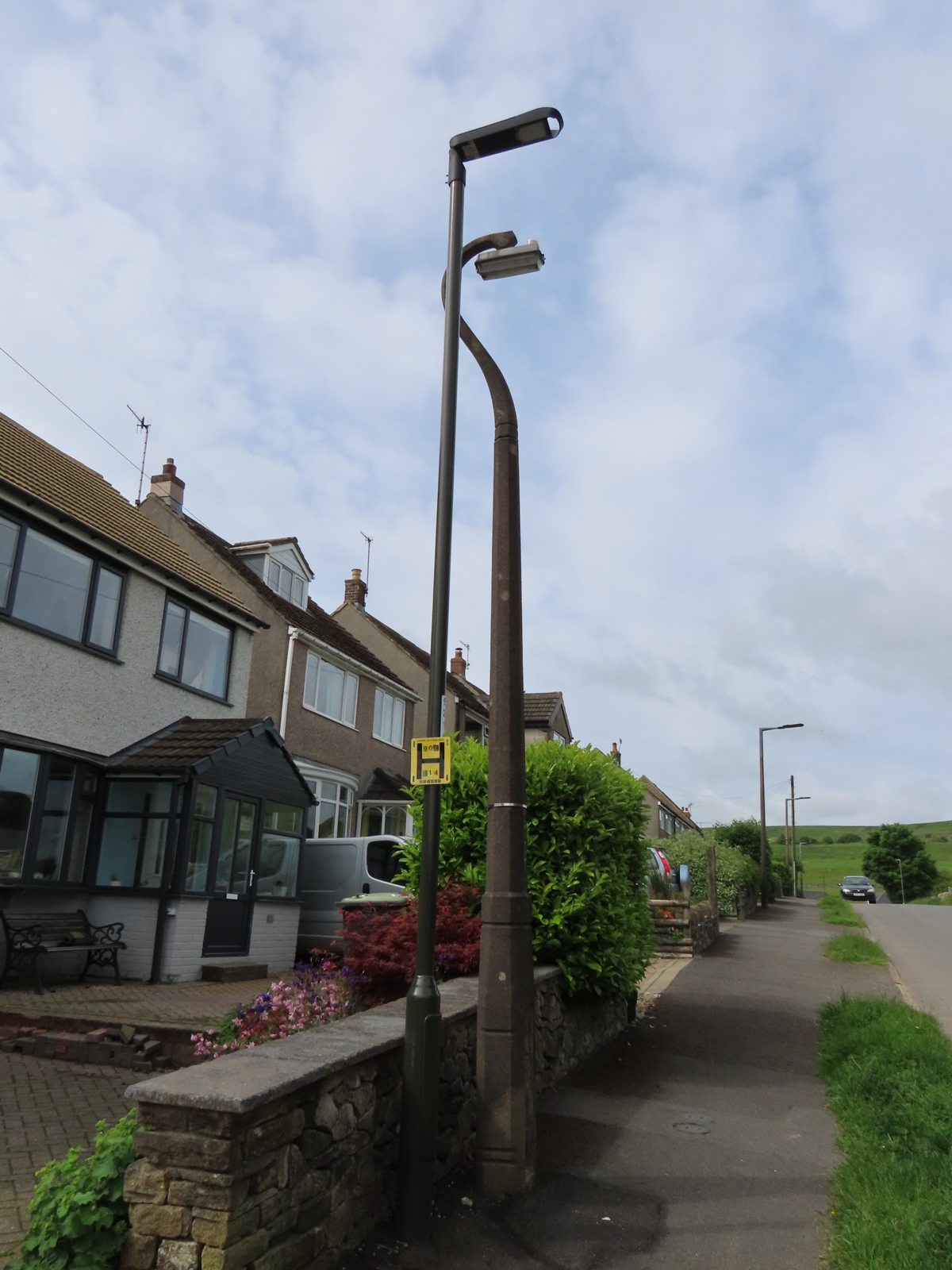 The new column is marginally taller than its predecessor was. The SOX lantern ended its days running a 20 Lux Zodion Super6 photocell.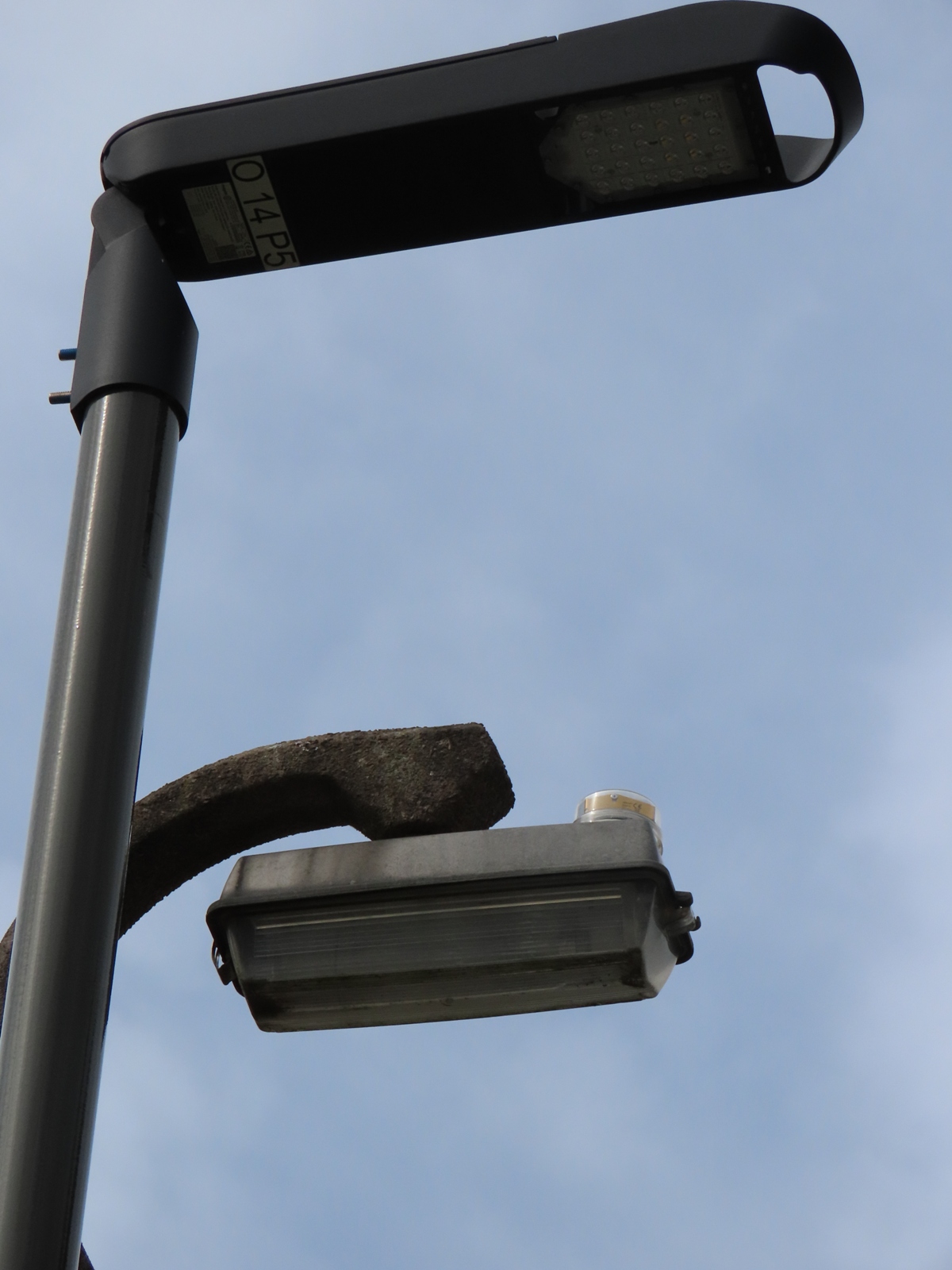 The column base is stripped of everything but its original porcelain fuse connector; however, the backboard indicates the signs of old control gear components, with the former ballast's position being the most visible at the top of the board, followed by the screw holes for the capacitor brace, and below that, the imprint of the back of a Sangamo time switch case - all made obsolete, and probably removed, when the current lantern was fitted.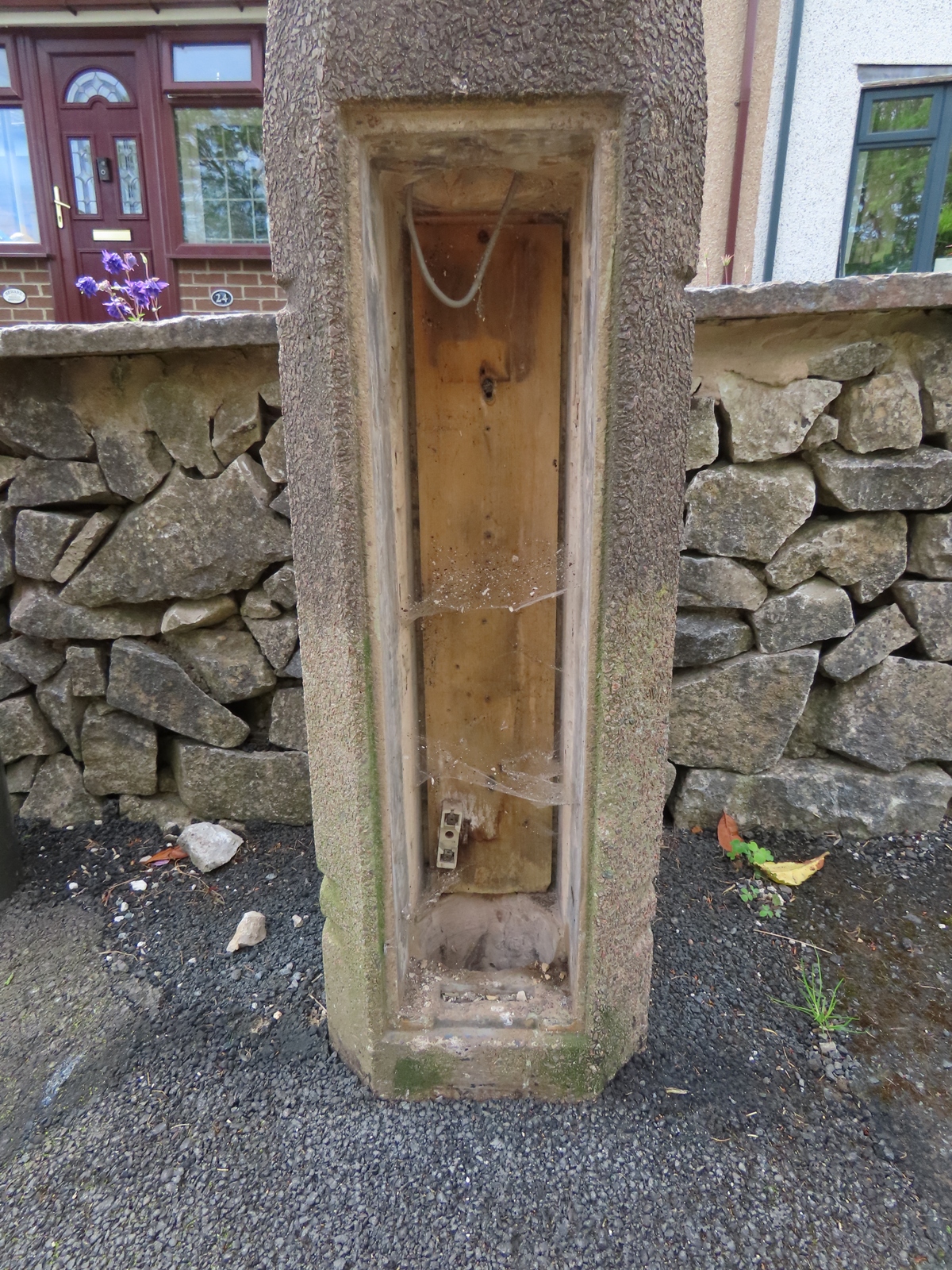 ---
CLICK HERE TO MAKE A MONETARY DONATION
© 2002 - English Street Lights Online