27AA. Goytlands, Buxton Located near to the junction with Ecclesbourne Drive is a 15 ft (5 m) Stanton 9 concrete column, supporting a D-type bracket and top-entry GEC Z9582 / WRTL SRL 35 35 Watt SOX lantern. Another Stanton 9 existed further along the short cul-de-sac, but had lost its original bracket to sleeving in the 1990s, and was replaced completely in the early 2020s. Why this example retained its original bracket is, therefore, a mystery, but by 2022, this column was also set to be replaced, owing to the concrete spalling on the bracket, at its joint with the column.
The D-type bracket's most distinguishing feature is its angular shape, compared to other brackets produced by Stanton, which were more curved in their design.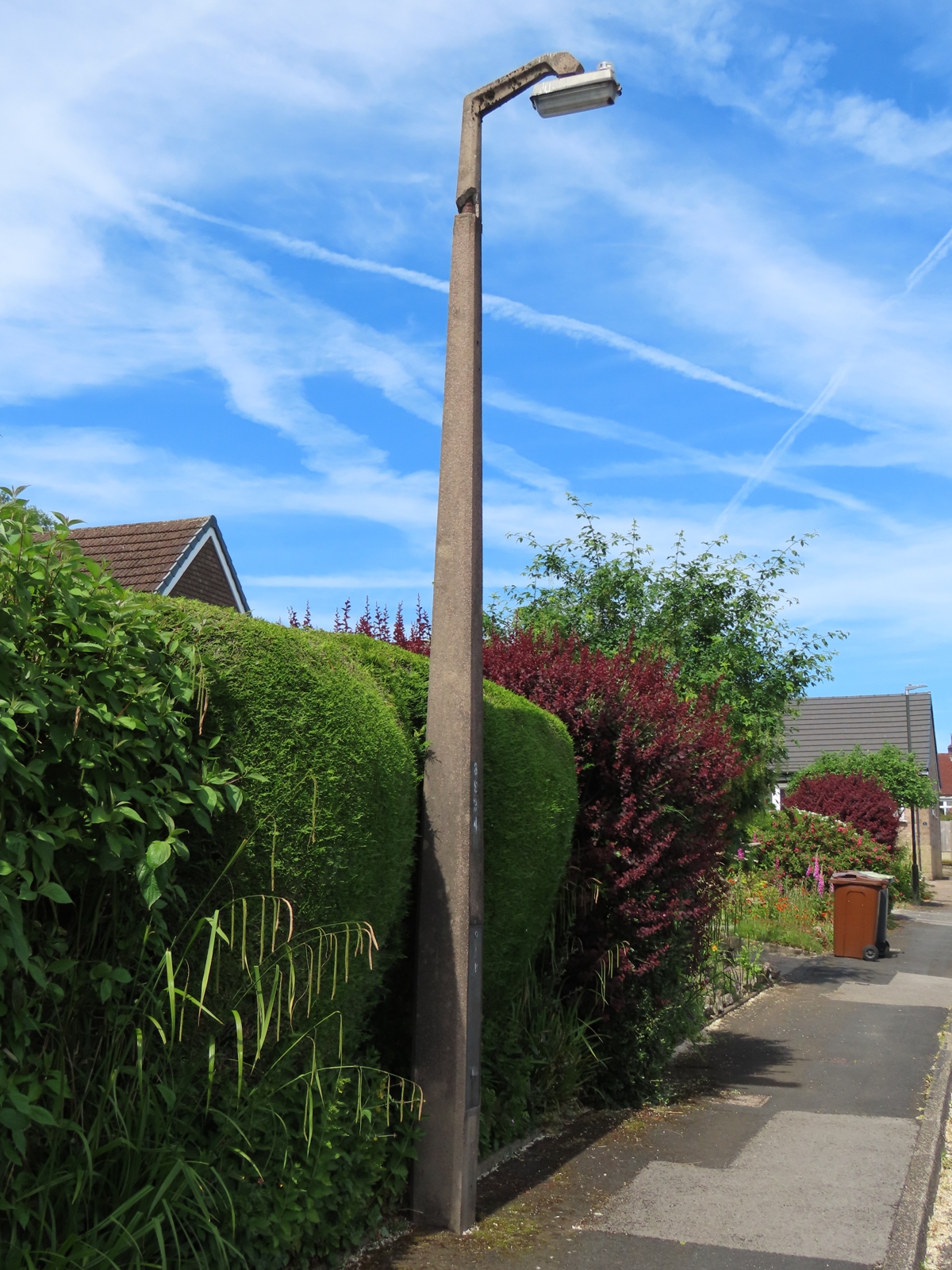 The spalling has worsened at the bracket joint since 2014 (when much of the concrete around the joint remained intact), and would only erode further if left for many more years. With the internal steel pipe being corroded heavily too, sadly, this installation will not survive for much longer.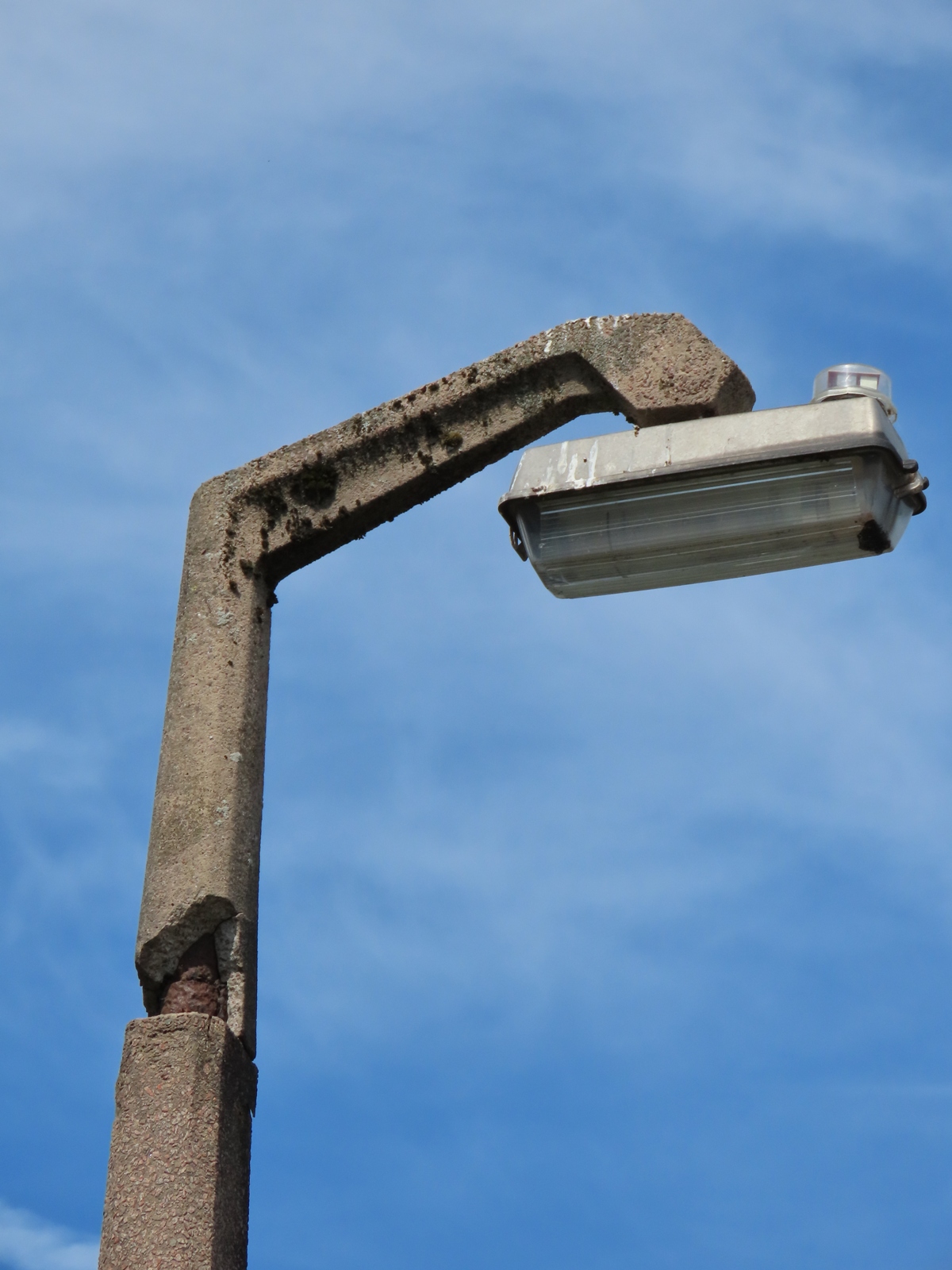 The Z9582 / SRL 35 (depending on the lantern's exact age) would have been a late 1980s' / early-mid 1990s' replacement for an older top-entry lantern. The SELC / Westire AcRo photocell is a mid-2010s' replacement.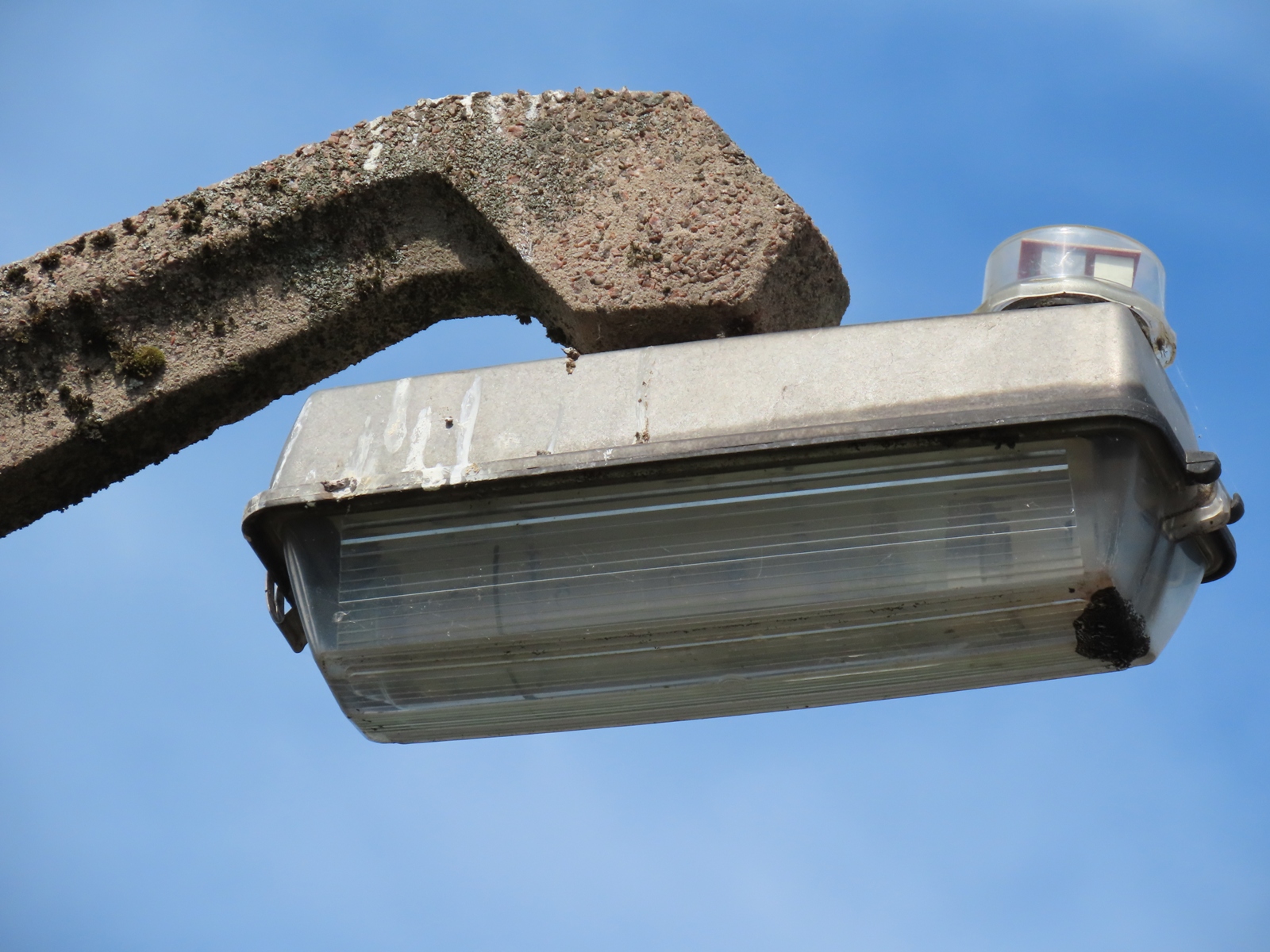 ---
CLICK HERE TO MAKE A MONETARY DONATION
© 2002 - English Street Lights Online