Thorn Alpha 8
Lantern acquired in February 2004.
Yet another of the 'stored for safe keeping' range at Derby City Council, this lantern was meant to be used in the Becket St. area of Derby, but wasn't! The lanterns were ordered without individual photocell control, as they were to be group switched off a single lantern. The Thorn SON 'Deluxe' lamps were used as standard, allowing a much whiter light than traditional SON lamps produce.
The lantern is made entirely out of aluminium, although later designs had GRP canopies and just the shoe was metallic. A couple of scratches can be seen on the surface of the canopy; aside from these, the lantern is in perfect condition. The space for where a photocell socket would be fitted can be seen on the shoe.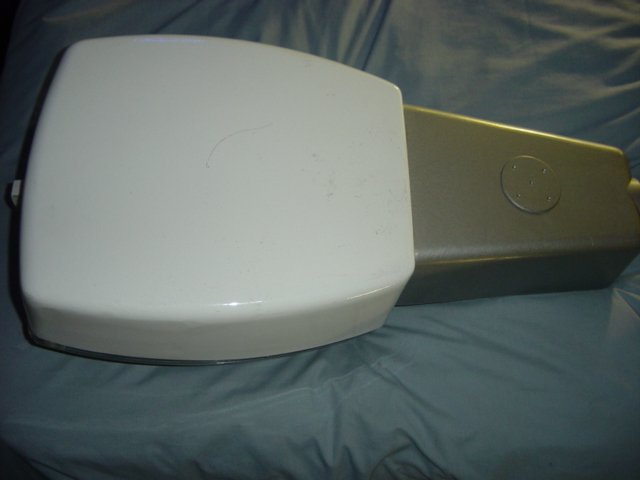 The bowl was incredibly difficult to fasten (it being designed for later versions of the Alpha 8), but eventually I managed to get it to fit, using a bit of brutal force on the clip! The reflector panels on either side of the lamp are patterned to help diffuse the light onto the road. Since this photograph was taken, a proper refractor bowl for this lantern has been fitted, and this is much easier to fasten.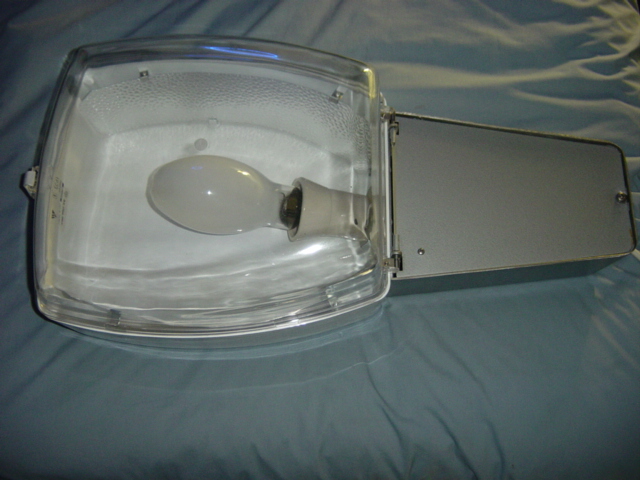 The IP rating is certainly fairly low for this lantern, but back when this lantern was new, this was a fairly common rating.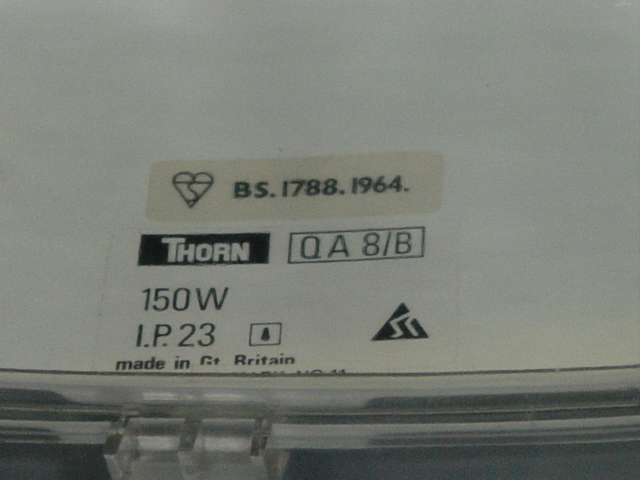 The gear is located by lifting a hinged panel on the shoe. On the left is the ballast; top right is the ignitor and bottom right is the capacitor (dated to 1983). It's quite cramped in there, especially when you are trying to fit the cable into the cable holder, as the wires to and from the ignitor get in the way. Space would be at an even greater premium if a NEMA socket were installed.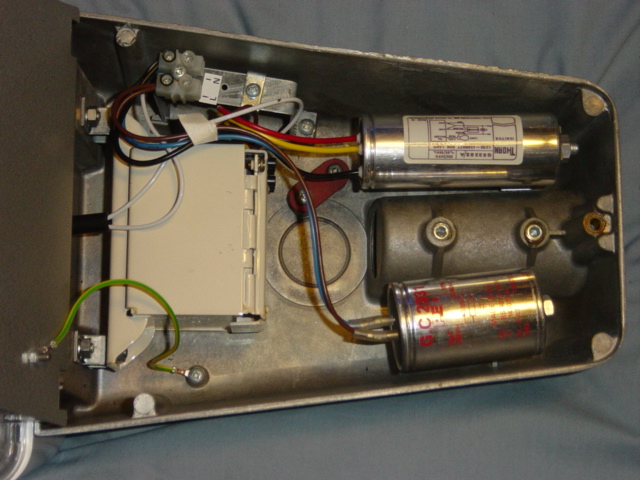 The very creamy appearance of the lamp at full power. This is due to it being a SON Deluxe lamp. Warm up is fairly lengthy; for several minutes the lamp stays the same colour as a normal SON, but then gradually whitens.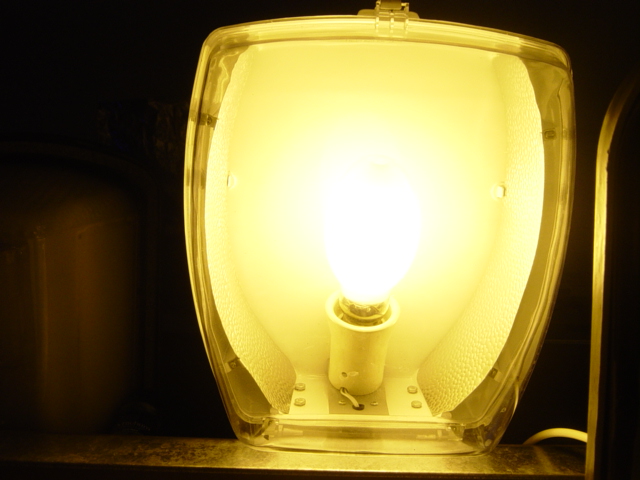 ---
The lantern was mounted to an AC Ford AC872 wall bracket on Wednesday, 10th August 2005.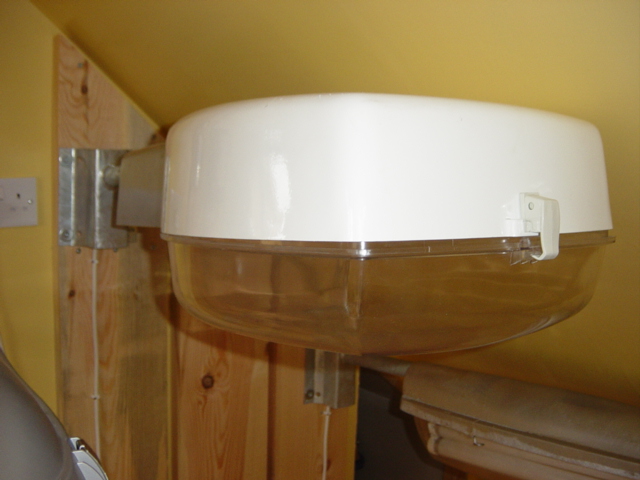 A similar, but later, view of the Alpha 8 with the 'correct' bowl fitted.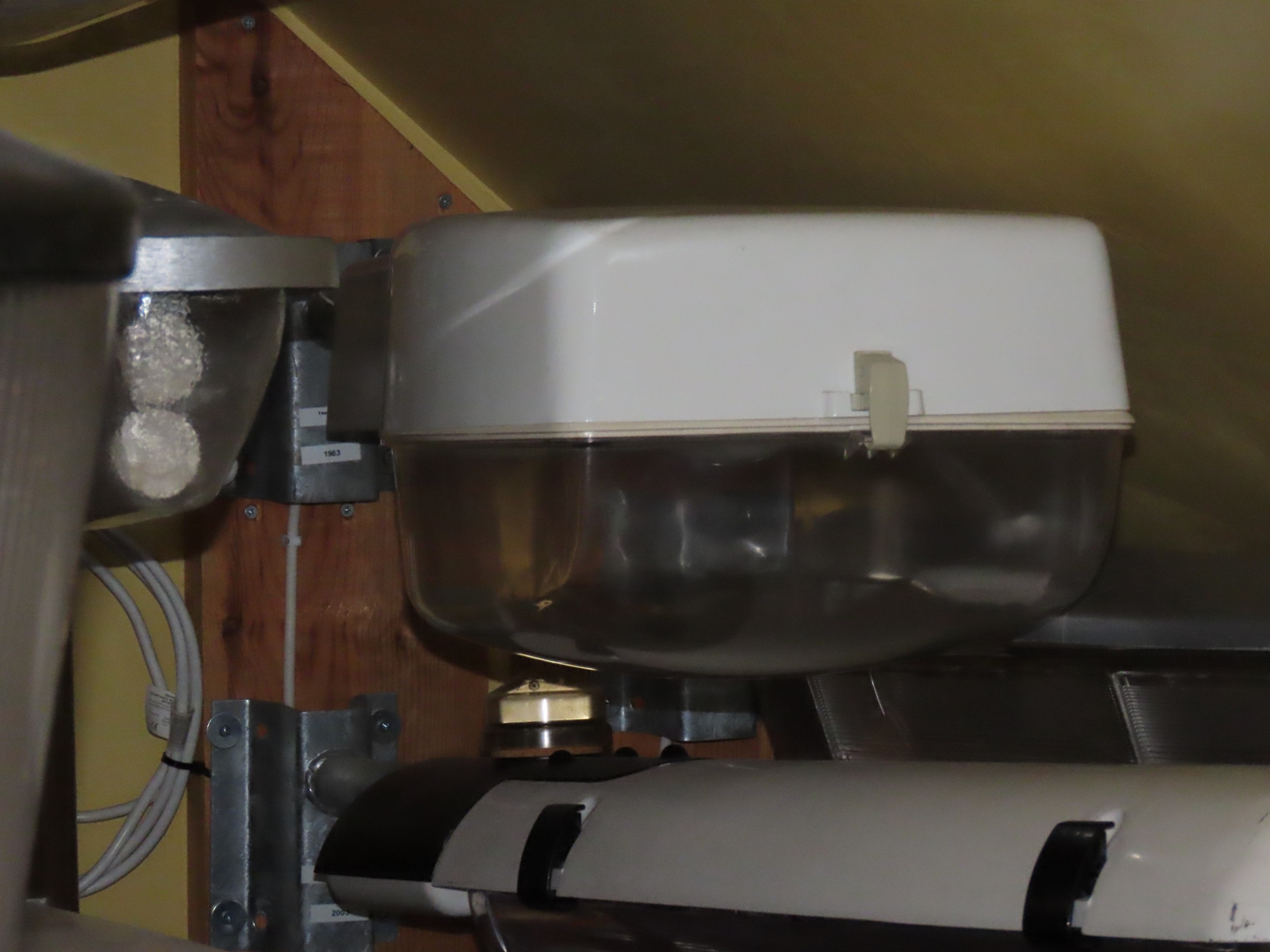 The refractor bowls are marginally deeper than the later types are, but the optic shape is exactly the same for both versions of the Alpha 8.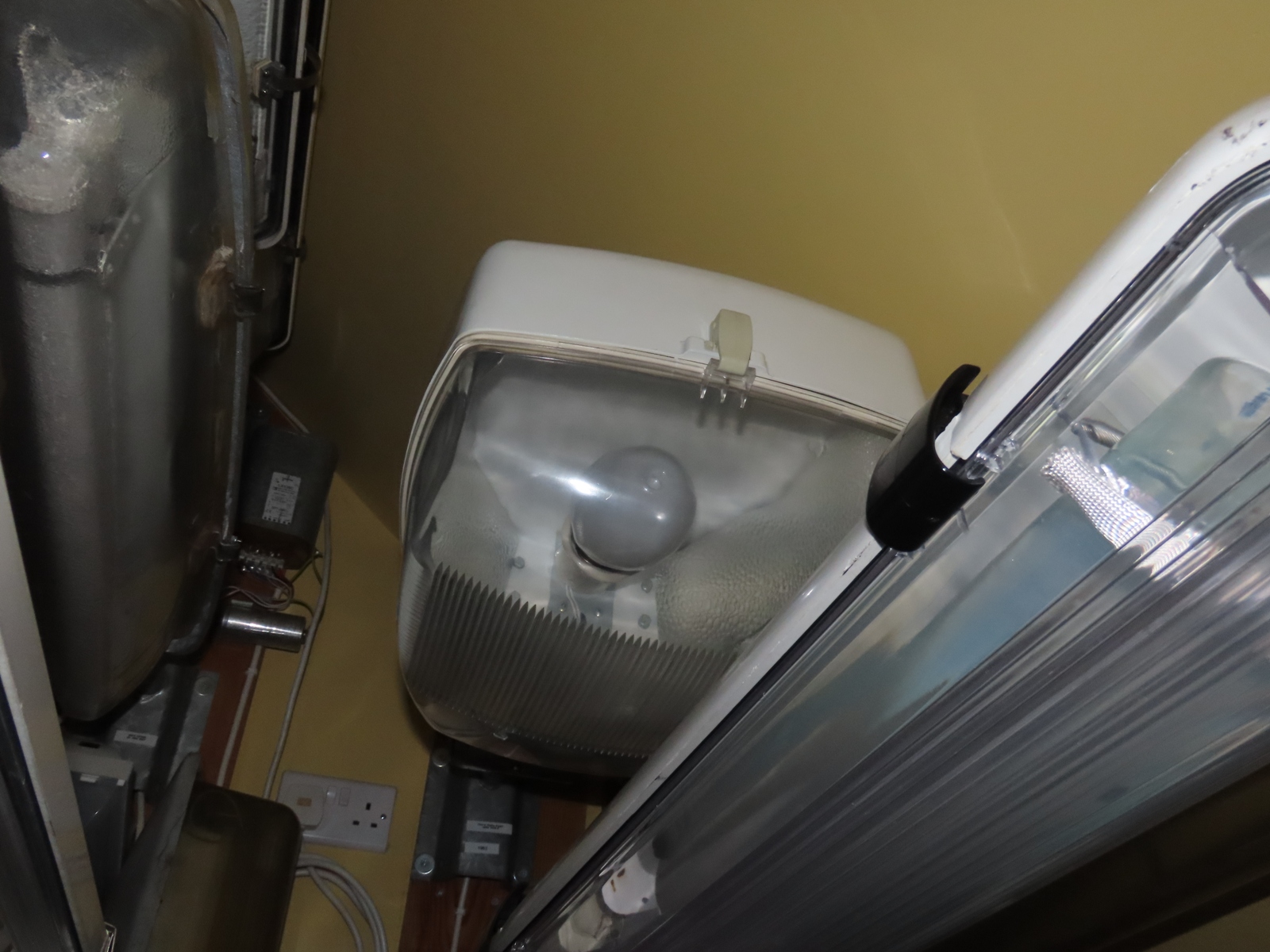 Lantern warm-up video:
I also own an Atlas Alpha 8. Click here to see how that compares to the Thorn version.
---
CLICK HERE TO MAKE A MONETARY DONATION
© 2002 - English Street Lights Online