34. Tutbury, Staffordshire. A short distance from the Alpha 10s as seen in #20 is the high street, where quite a few remote geared GEC Z8536s are still in use - originally mercury, but now converted to SON. This lantern was designed to have a reflector spot on the bowl, similar to the one on my Alpha 3, however it was directly beneath the lamp, rather than to the side as in the Alpha 3s case. Most of the lanterns are mounted on wall brackets, with enormous control boxes below them, however a few are column mounted. The columns themselves could do with a lick of paint, but other than that, seem to be in a good condition.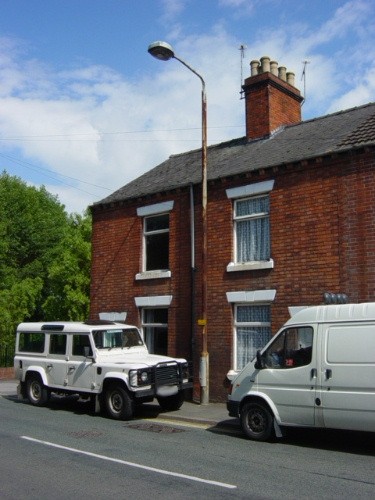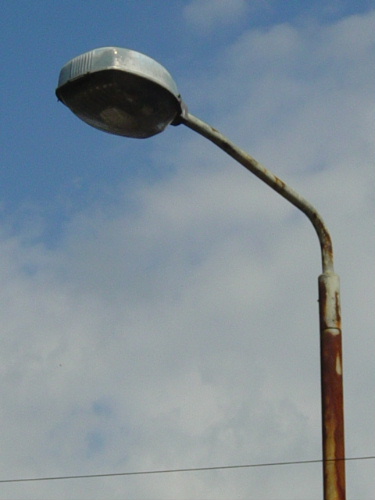 Spotted on Tuesday, 31st August 2004 - this particular column has been removed and a new column with Philips SGS 203 lantern has been installed in place.
Update 2 - this, and the rest of the columns in Tutbury (including the surviving columns with Z8536s) have all been (re)painted black, and look much better. Hopefully, this means that the old columns will be retained for many years to come.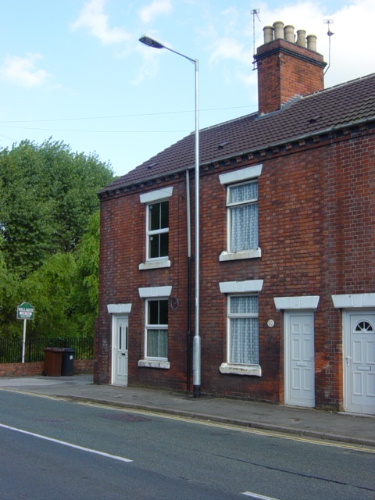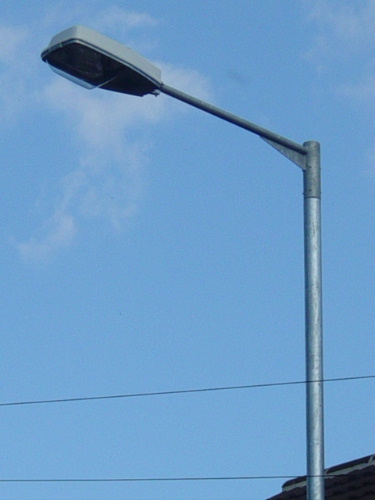 ---
CLICK HERE TO MAKE A MONETARY DONATION
© 2002 - English Street Lights Online