43. Rolls-Royce, Elton Road. Around the complex are a number of GEC Z5581s mounted on Concrete Utilities Avenue 2D columns with Arc 4 brackets. One lantern is missing, however the rest survive and probably still work.
Notice the electric fence running behind the steel railings - these lanterns aren't getting away!
In the car park is another CU column - this time it is an Avenue 3D with Arc 1 bracket (I think). A top entry Philips MI 80 is fitted today, but it is fitted at 90 degrees to the bracket. The bracket itself has a small rectangular hole in it for some reason. Fitted into the lock of the door is a jammed CU key. It may have been left there by engineers, in order that the door could be opened if and when it needed to be. Unfortunately, the key has rusted into the lock and cannot now be removed.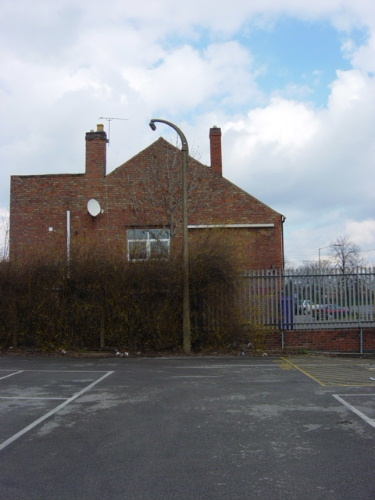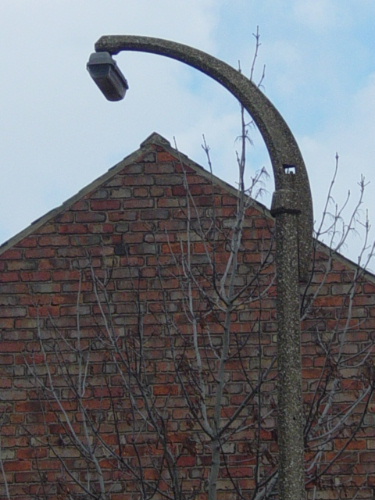 The Wilmore Road Rolls-Royce site also has lanterns surrounding it that can be classed as 'Survivors'. Click here to see them.
Moor Lane also has Survivors - these can be seen here.
---
CLICK HERE TO MAKE A MONETARY DONATION
© 2002 - English Street Lights Online