Philips 'Iridium' SGS 252
Lantern acquired in March 2007.
Another Iridium - and another Cosmopolis one at that! This is also another lantern which Derby City Council standardised on - the 45 W was the lantern of choice for lower column heights in 2007. The electronic ballast in this lantern has an intriguing diagnostic 'self-checking' system built into its circuitry - an LED on the casing flashes at different rates to indicate different faults!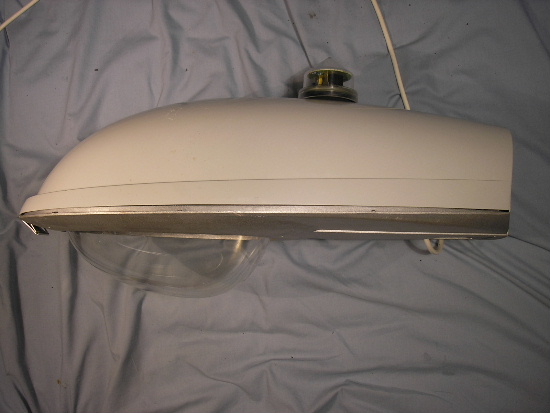 These Iridiums also use polycarbonate bowls.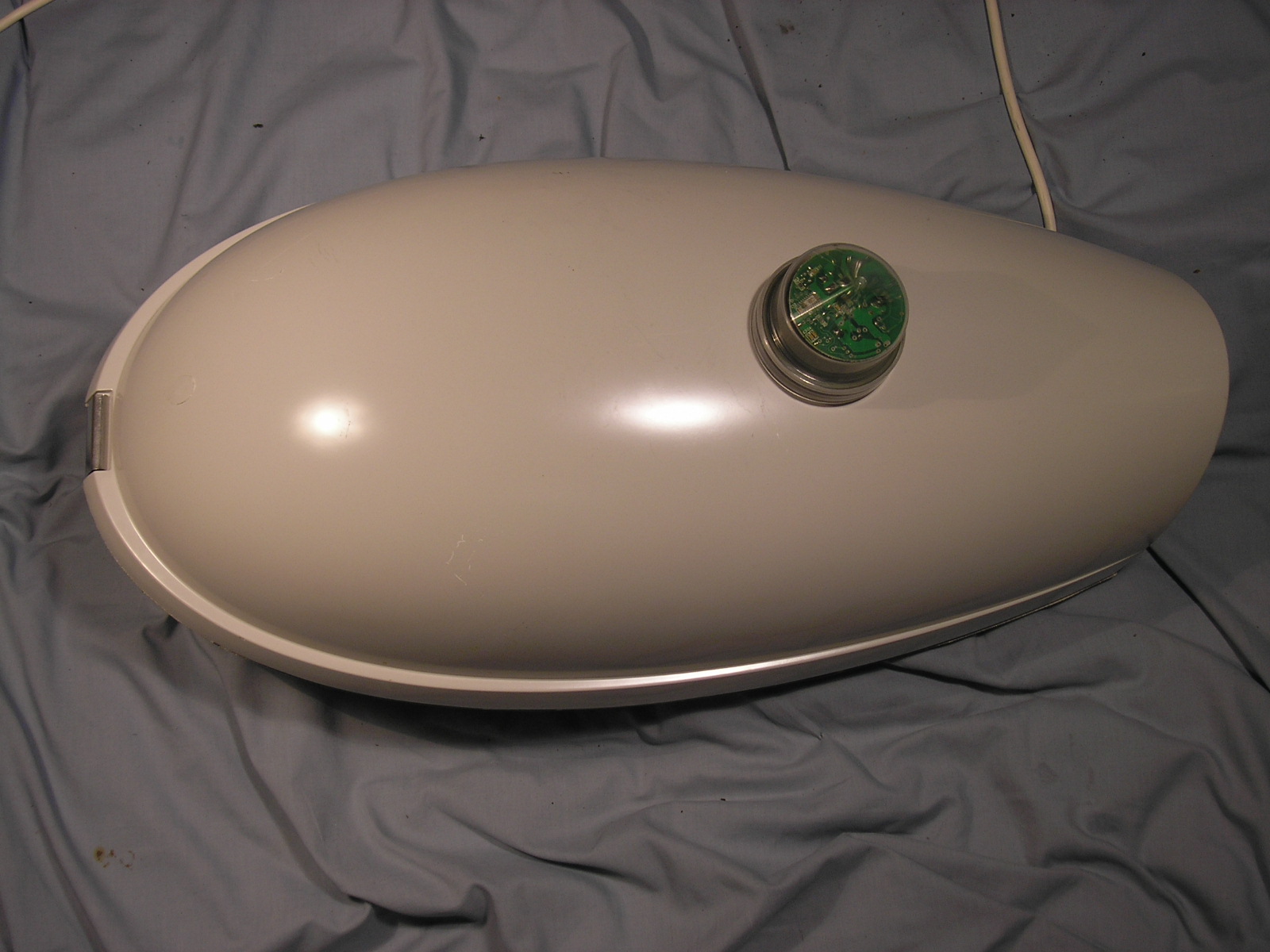 The blob of brightness on the right is actually from this lantern's big brother - the 150 W CDM-TT SGS 253.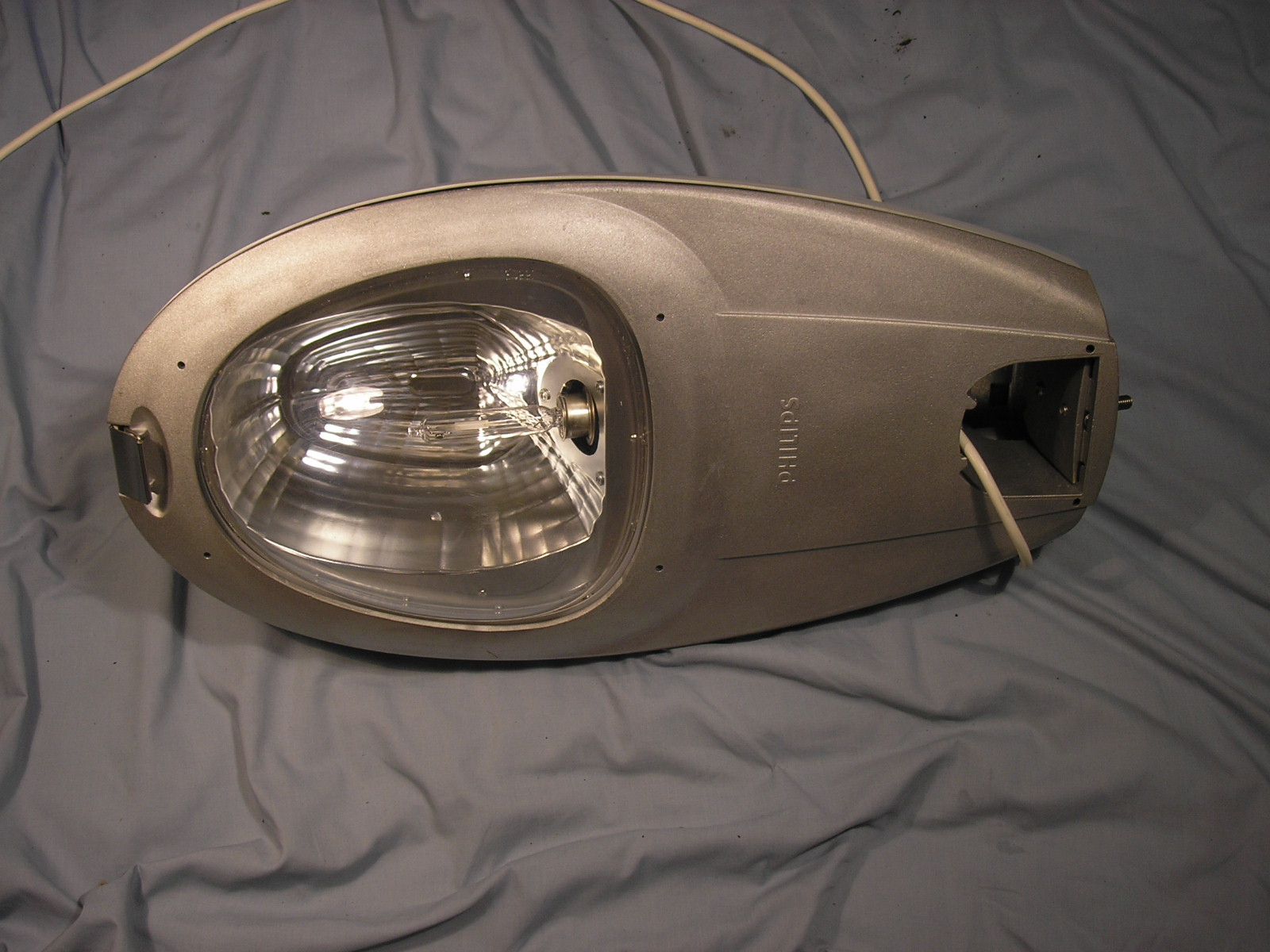 The CosmoWhite lamp can just be seen inside the lantern's optic.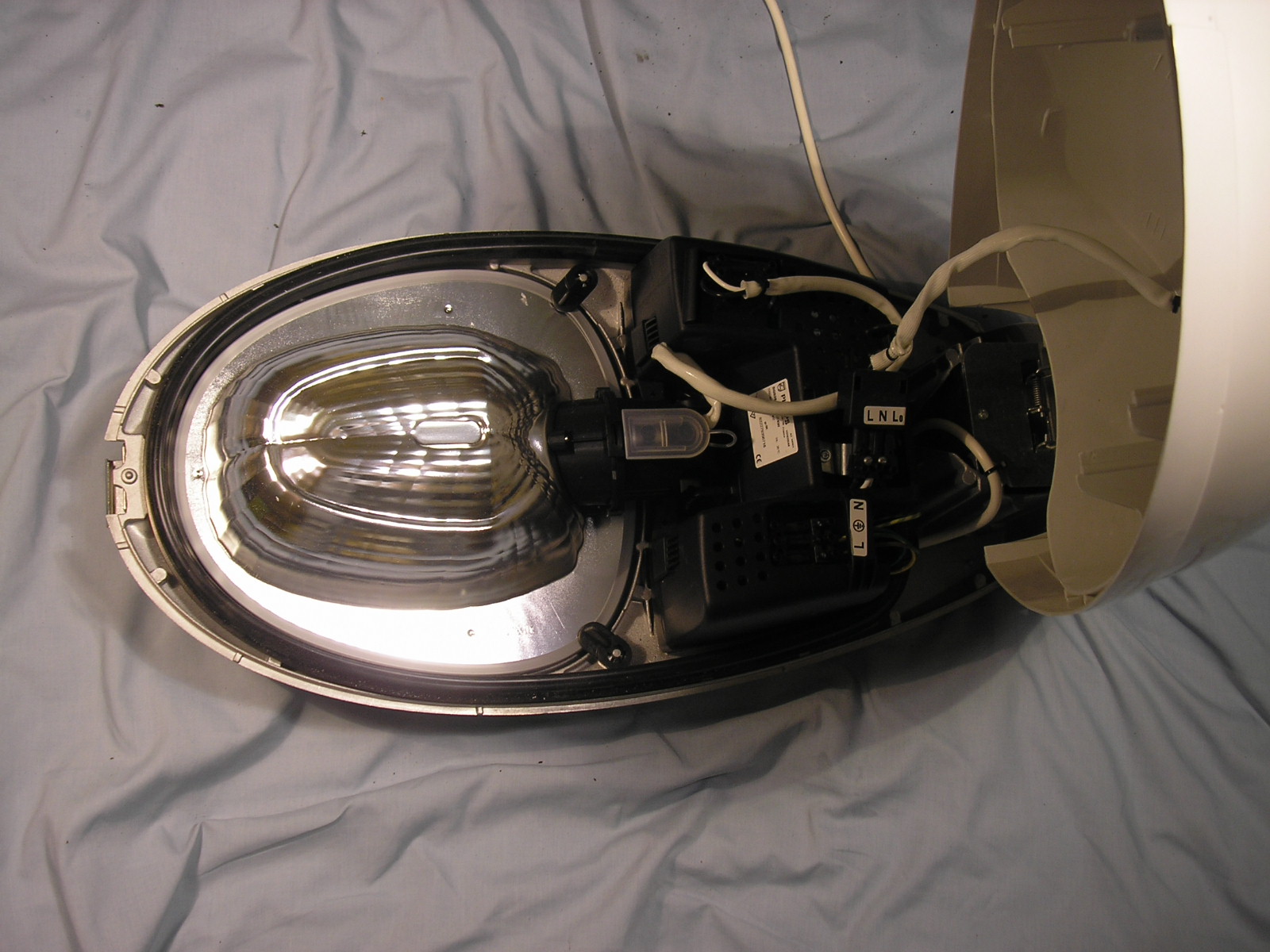 The insides of the lanterns remain practically the same as well - the only difference being that a small length of earth wire links the earth terminal to the metallic base of the lantern.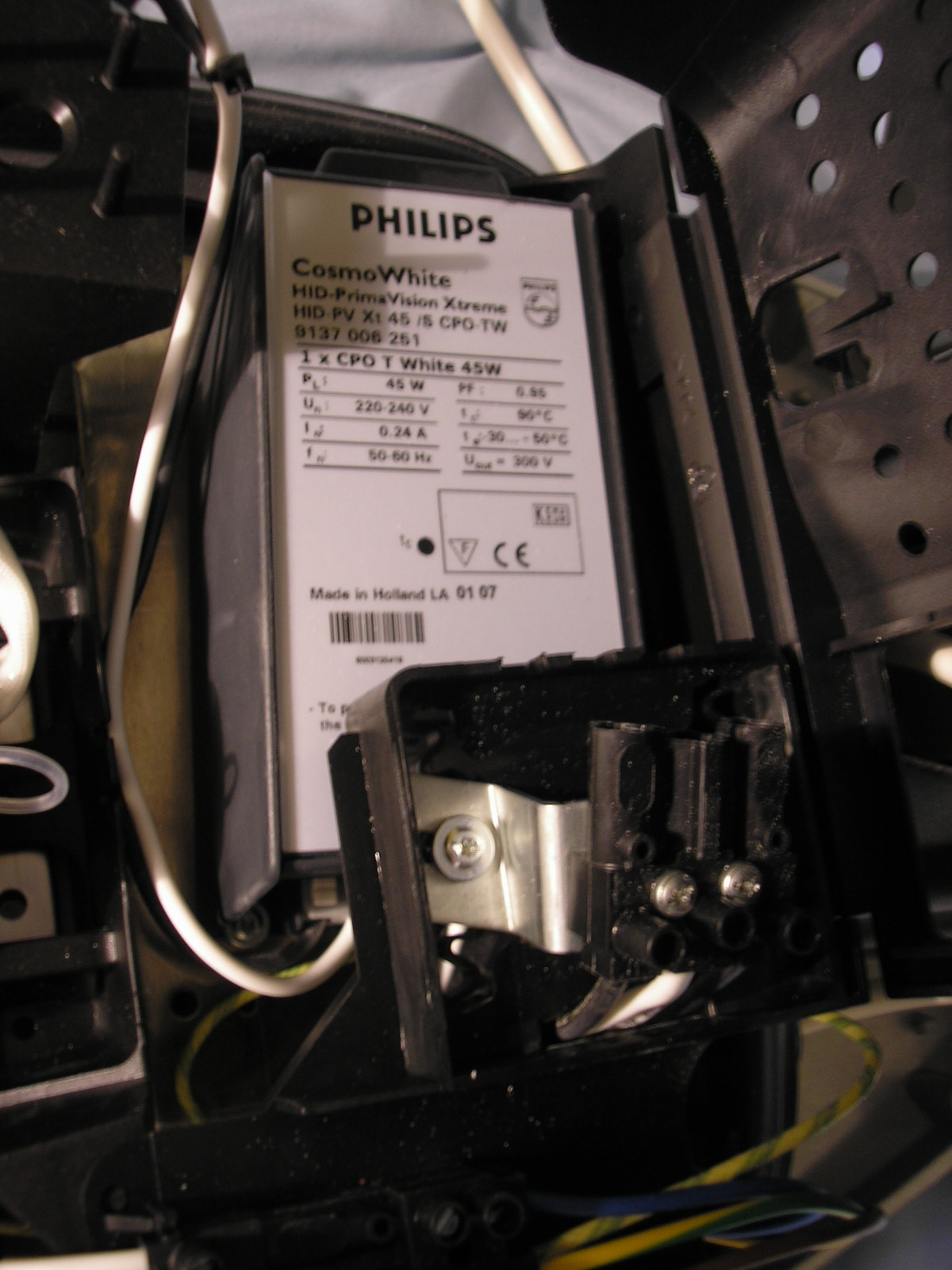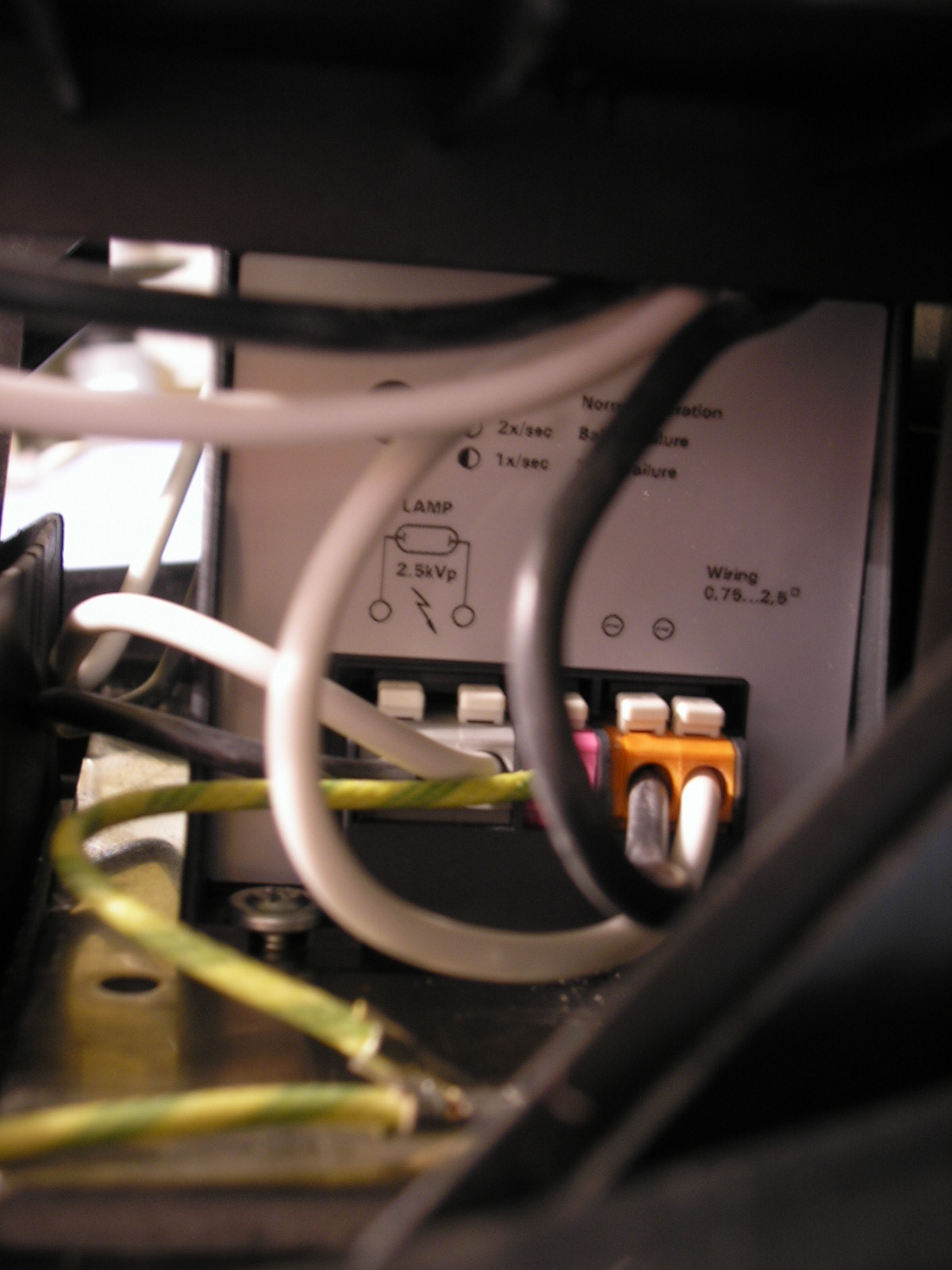 The gear unit is impressive - it can diagnose its own faults! The right-hand picture shows how this works (apologies for the multitude of wires!) - an LED just above the 'lamp' connections will flash at different rates depending on what the fault is - if it flashes once a second, the lamp has failed. If however it flashes at 2x a second, the ballast has failed. If it stays lit constantly, the system is operating correctly. The only slight problem I have thought of with this system is that the canopy has to be closed for the lantern to work - the safety terminal block could of course be bypassed but I don't think Philips like you doing this!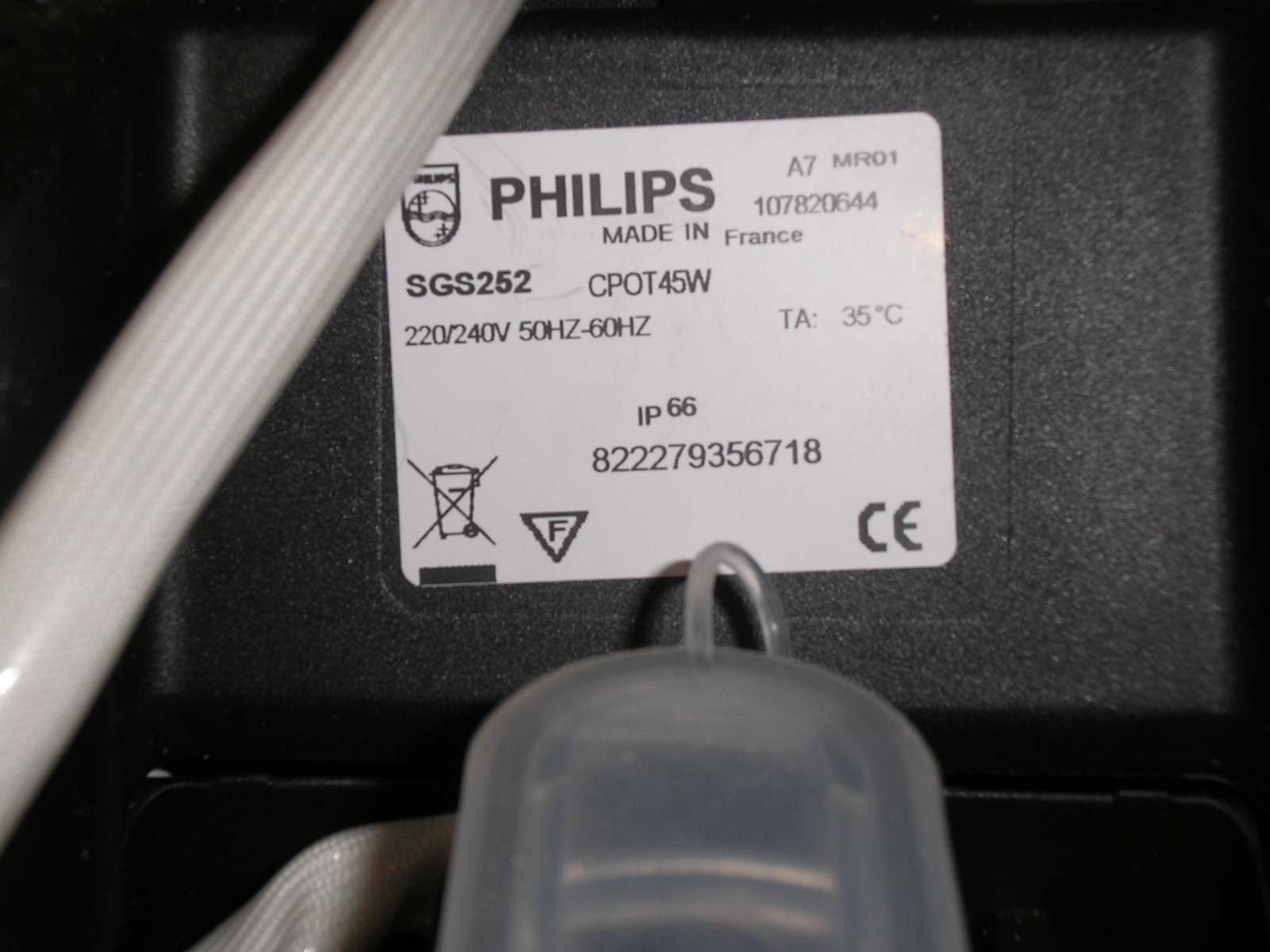 I tried being polite to the lantern by saying 'Bonjour' to it - emigrating can be un-nerving at the best of times and I wanted to make it feel welcome - however it has completely ignored me so far!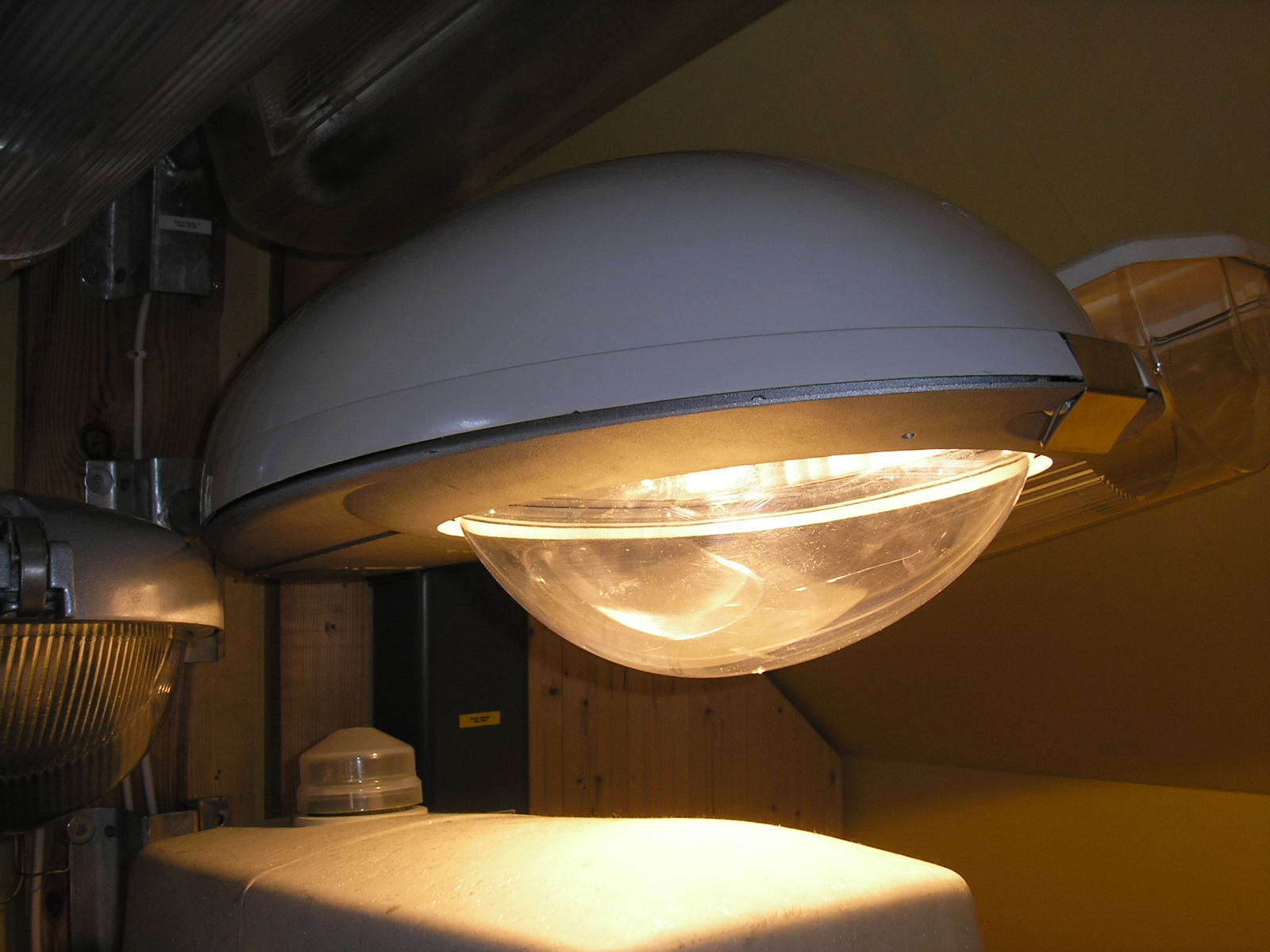 The lantern was fitted to an AC Ford AC 872 wall bracket on Saturday, 28th April 2007 and was then duly powered up. Being this close to the lantern whilst it is operating means that the output from the 45 W lamp looked identical to that from the 60 W lamp.
Thorn Beta 79 | Thorn Johanna 1
---
CLICK HERE TO MAKE A MONETARY DONATION
© 2002 - English Street Lights Online