Thorn Johanna 1
Lantern acquired in March 2007.
From the more traditional post-top design of the P109 to this very modern example now. This example is another lantern from the infamous Derby City Council storeroom - it has never been used! The only examples of this lantern in Derby are in the Sir Peter Hilton Memorial Garden (see here) and therefore this lantern was probably part of that order - making it date from the mid 1990s. Why the lantern was never used is a mystery - perhaps an extra one was ordered by accident.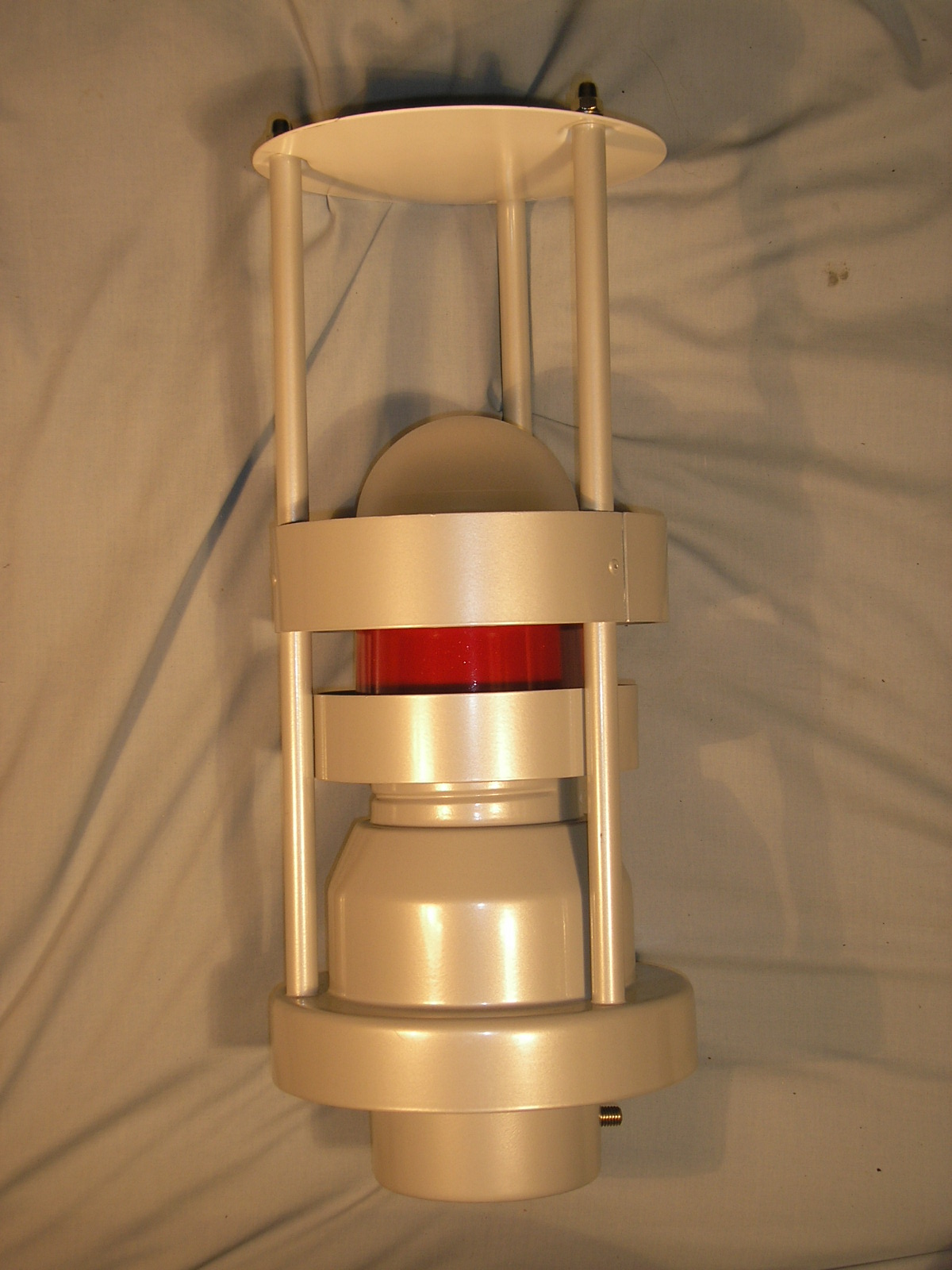 The Johanna is a very modern design - a glass dome in the middle contains the lamp. Originally I thought that the dome was the lamp and the only protection against ingress were the two decorative circumference strips which surround the dome. As is typical with Thorn products, the canopy is packaged separately.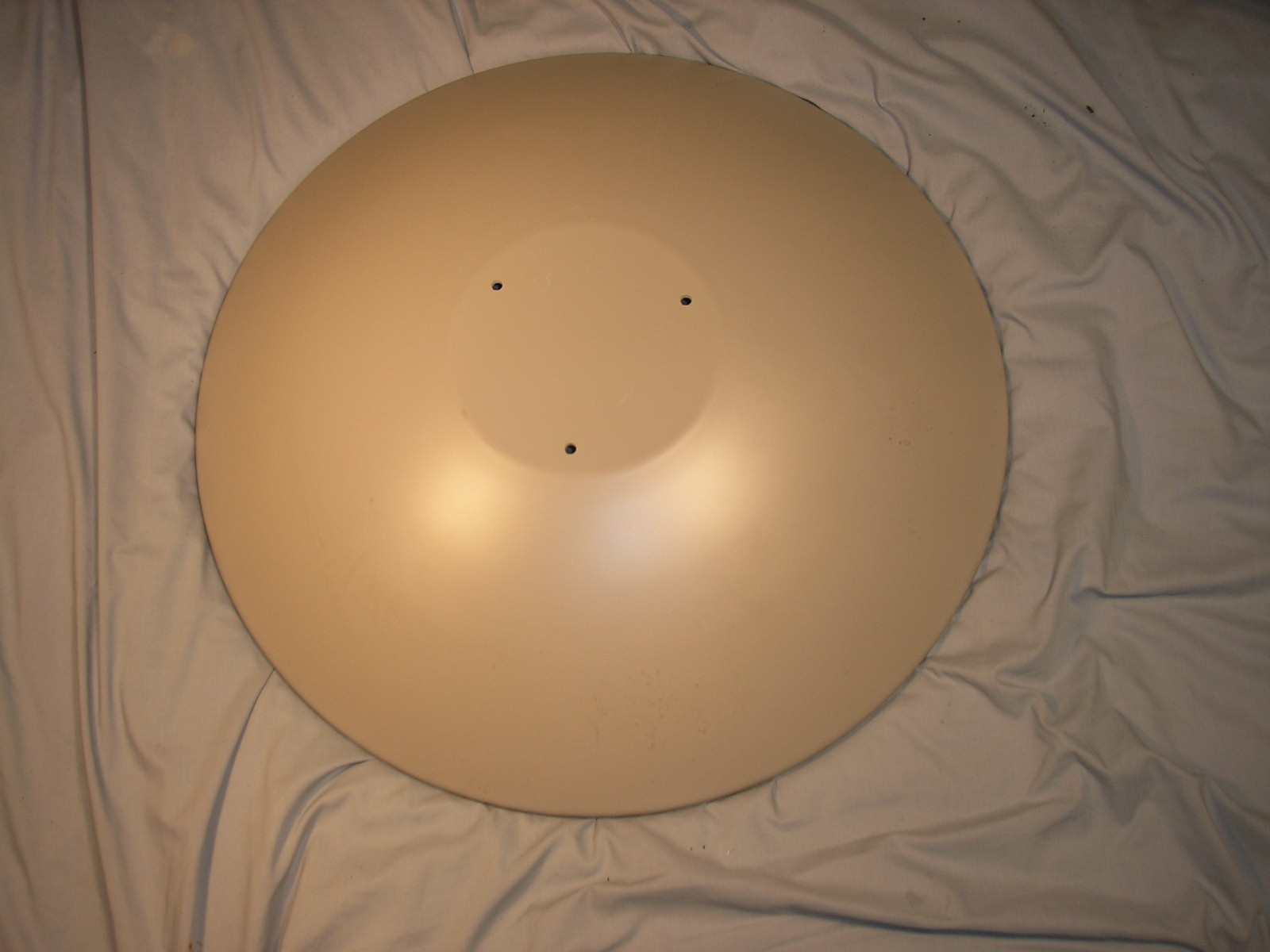 And what a canopy it is! It has a huge diameter - presumably necessary to keep moisture away from the IP44 rated lamp area.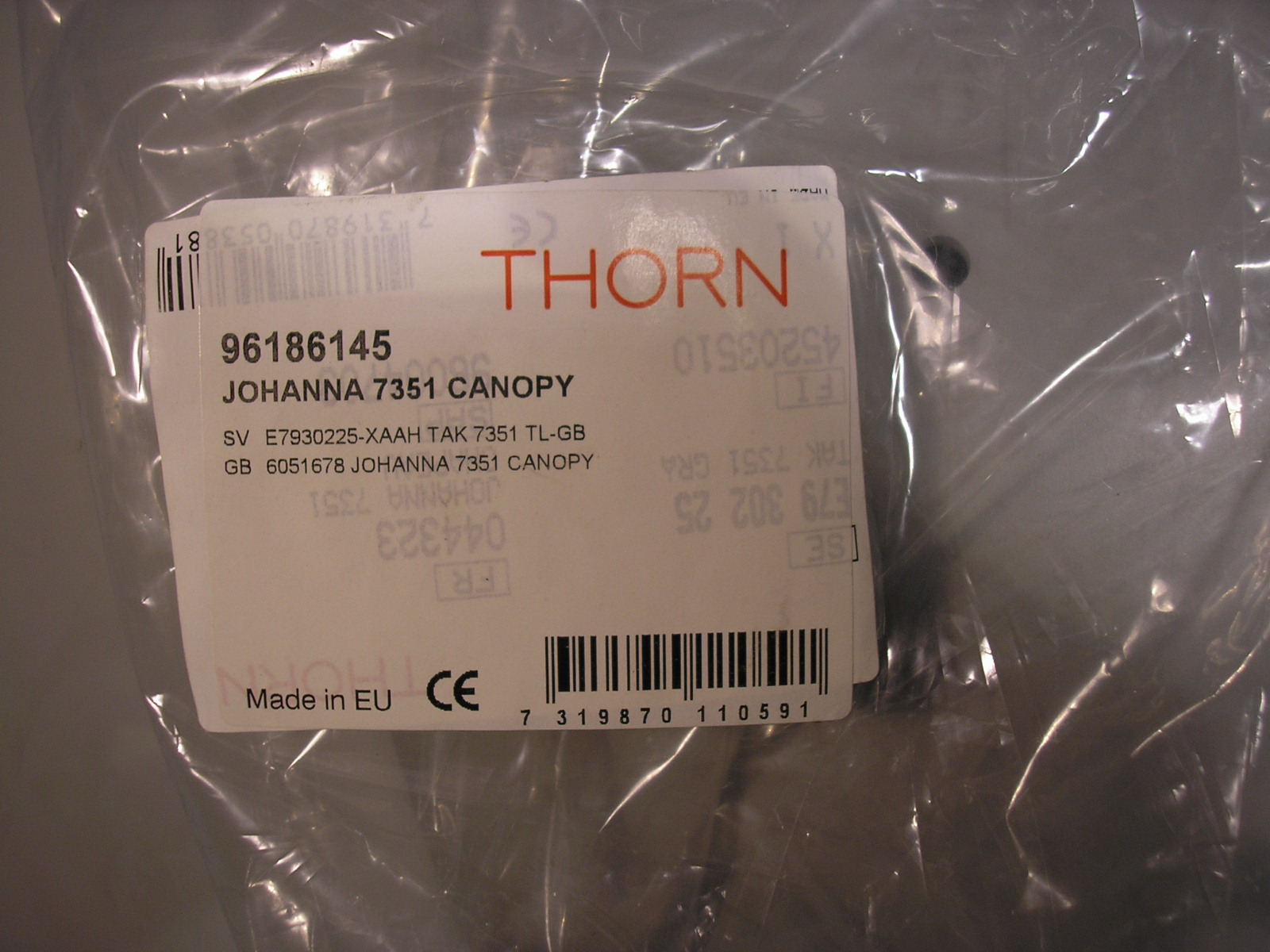 This label was attached to the polythene bag which the canopy came in.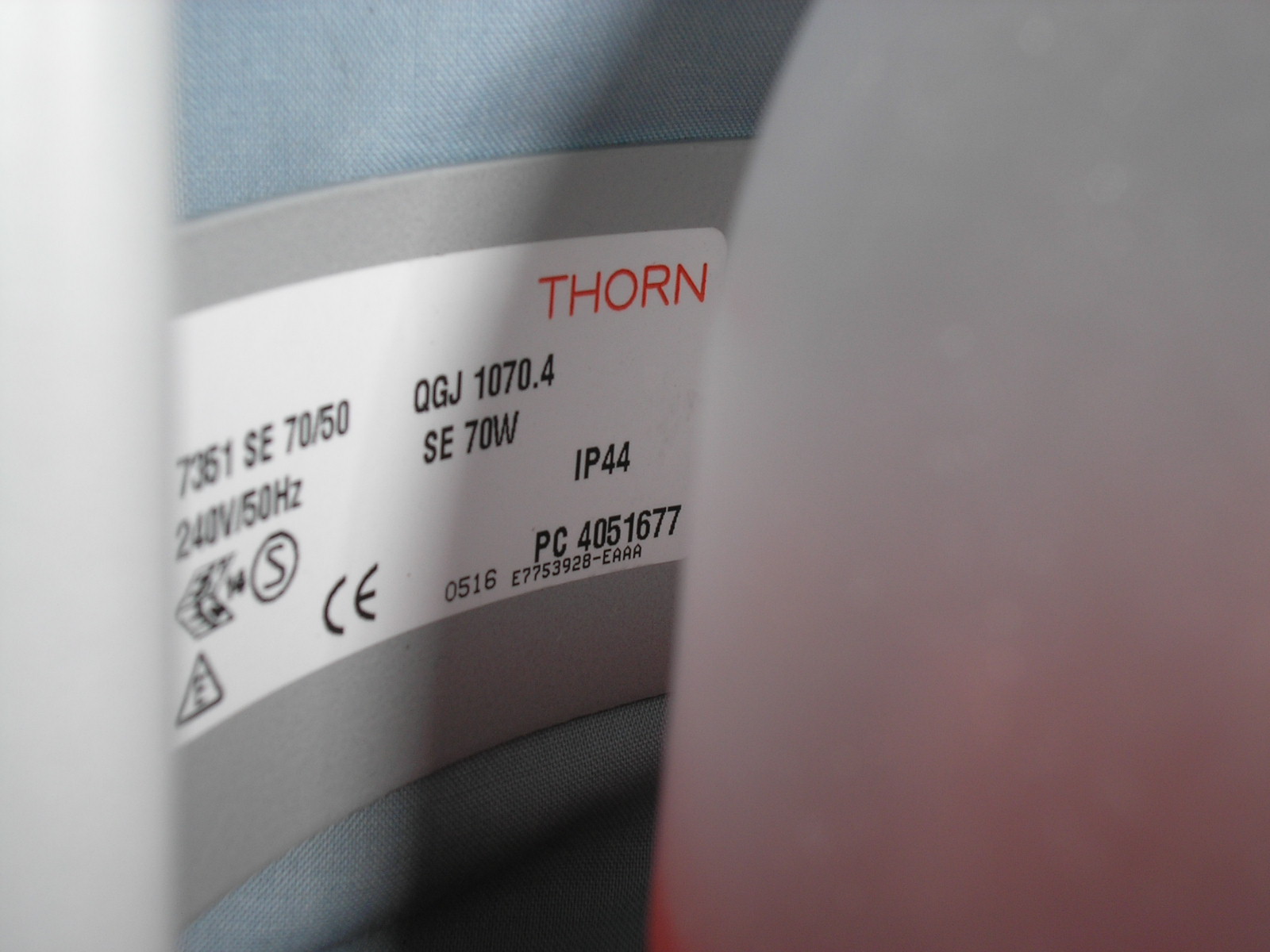 Whilst this label is on the inside of one of the circumference strips on the lantern.
The three bolts hold the assembly together.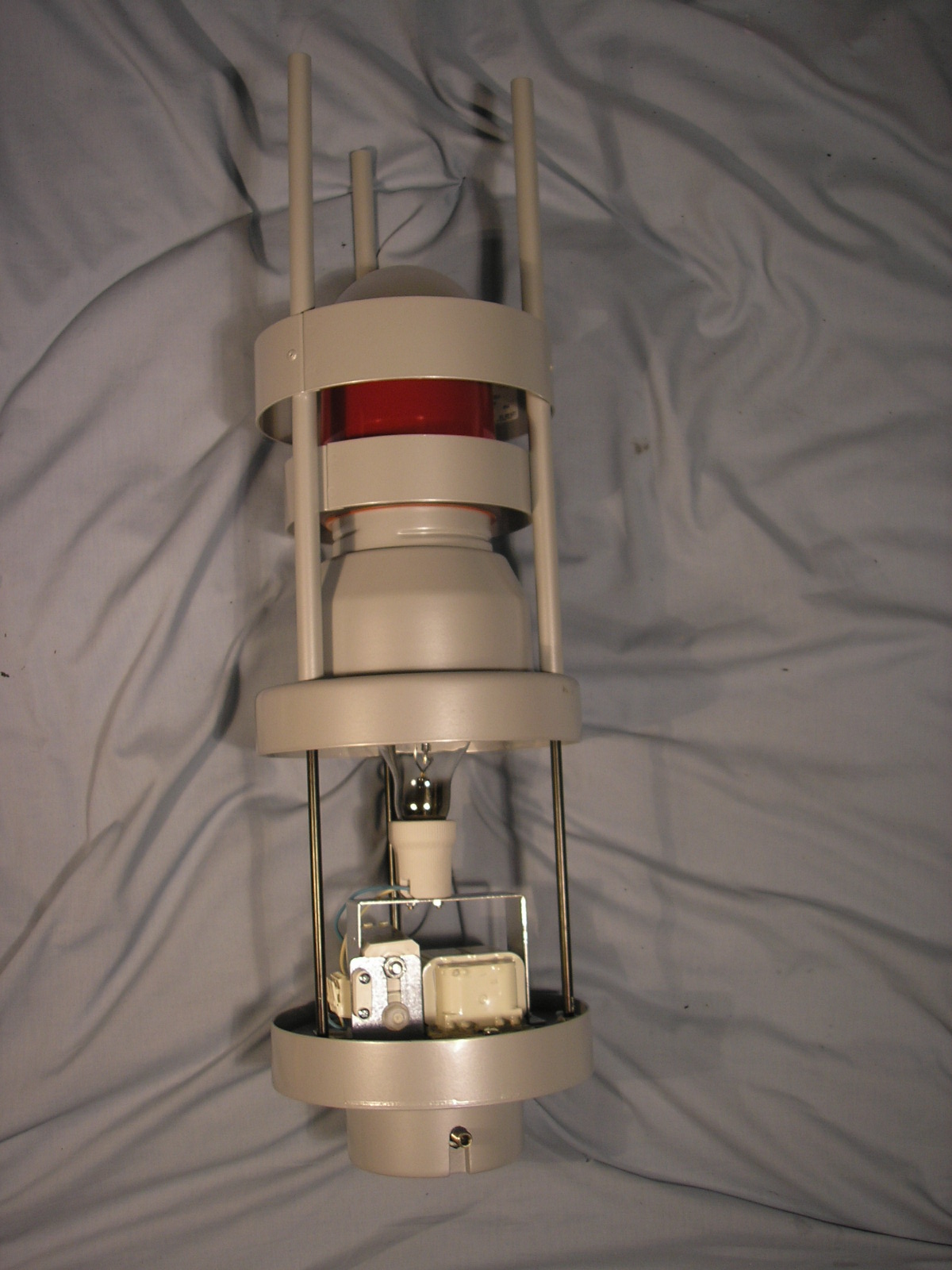 With the bolts removed, the casing of the lantern can slide up the support poles. It can only be lifted sufficiently to allow access to the lamp and gear - it cannot be completely removed.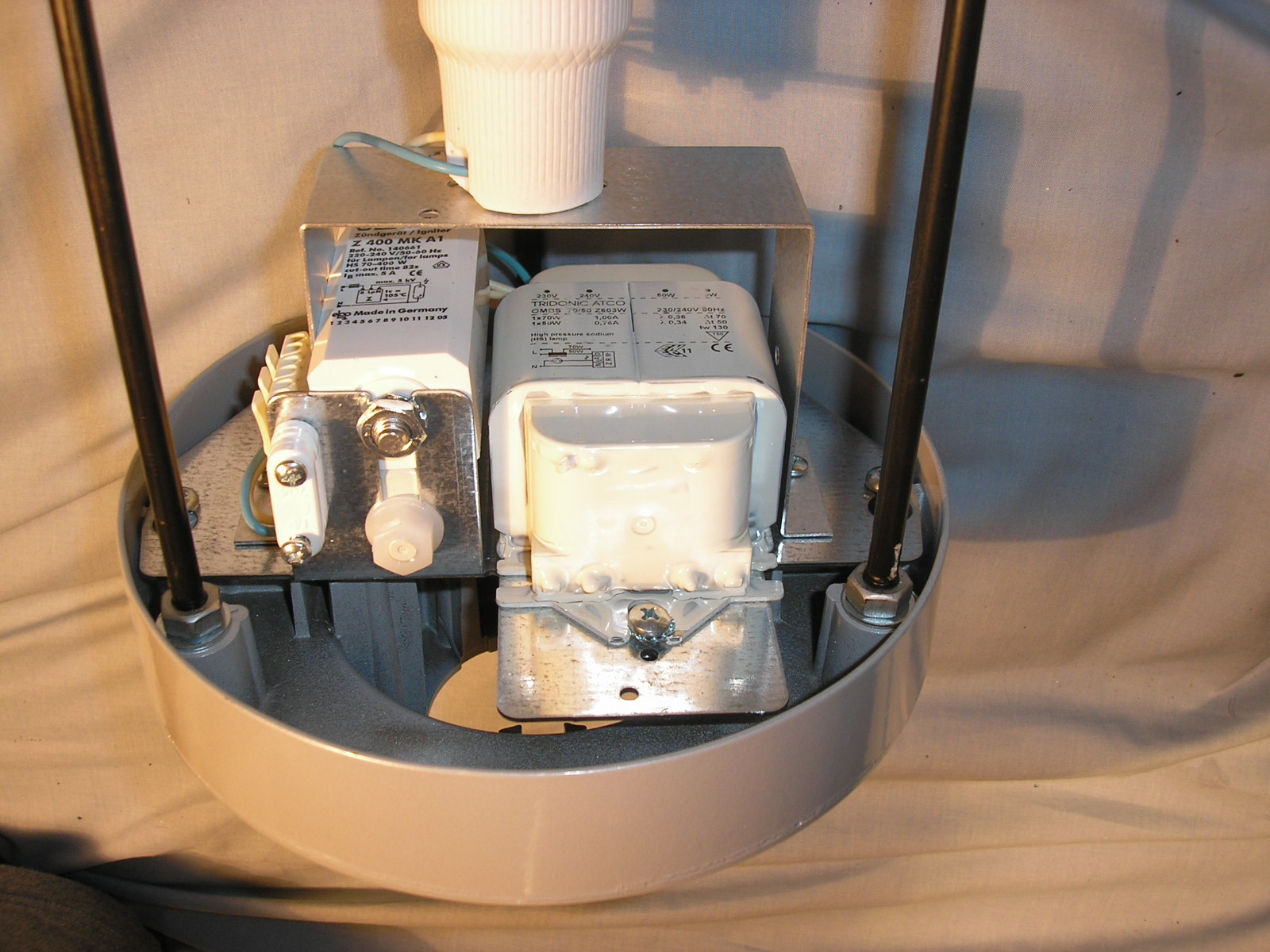 There is just enough space to accommodate the full gear set.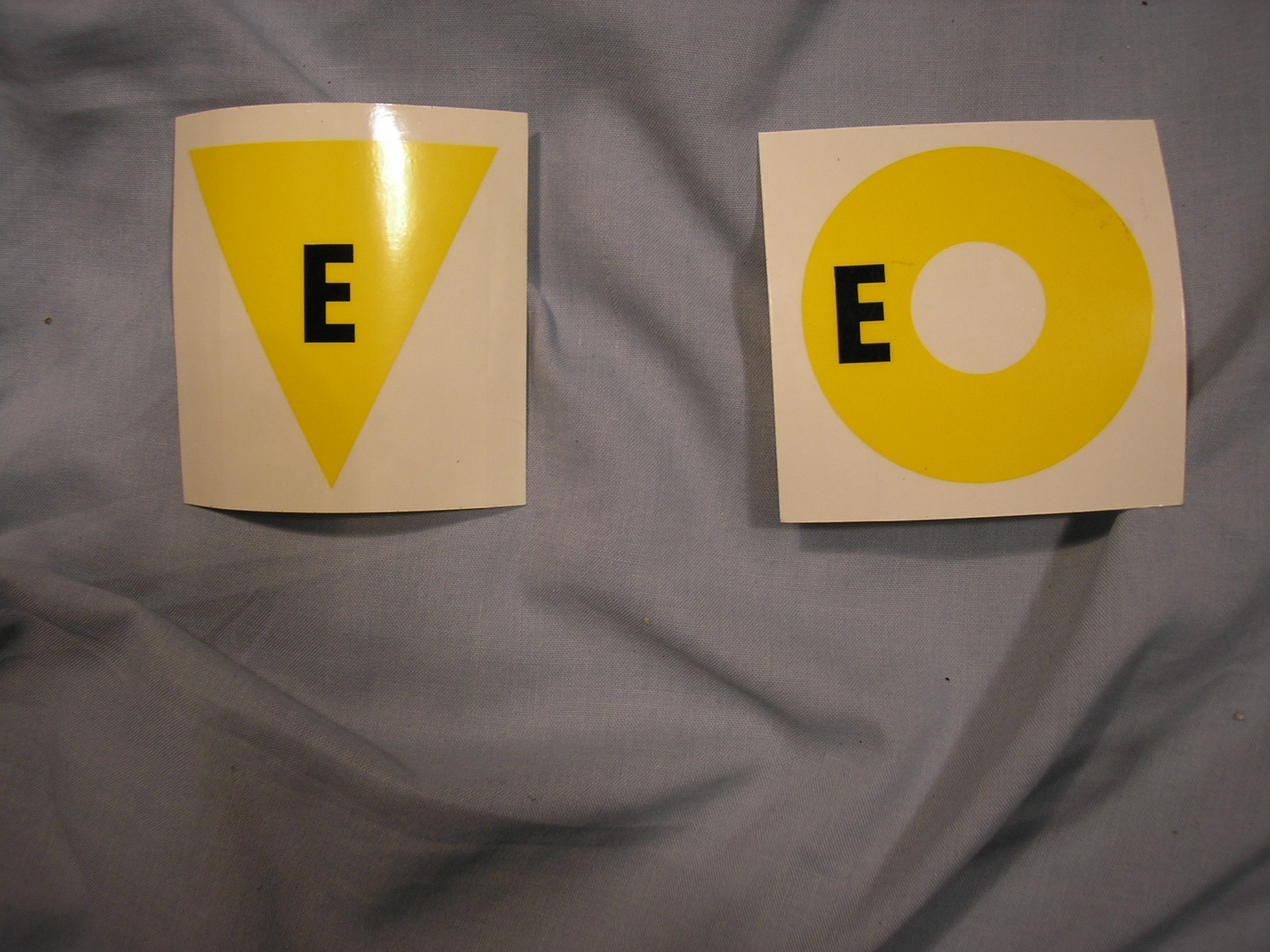 Also inside the gear area were these two stickers featuring different shapes - with both displaying a letter 'E' for some reason - I have absolutely no idea what they should be used for!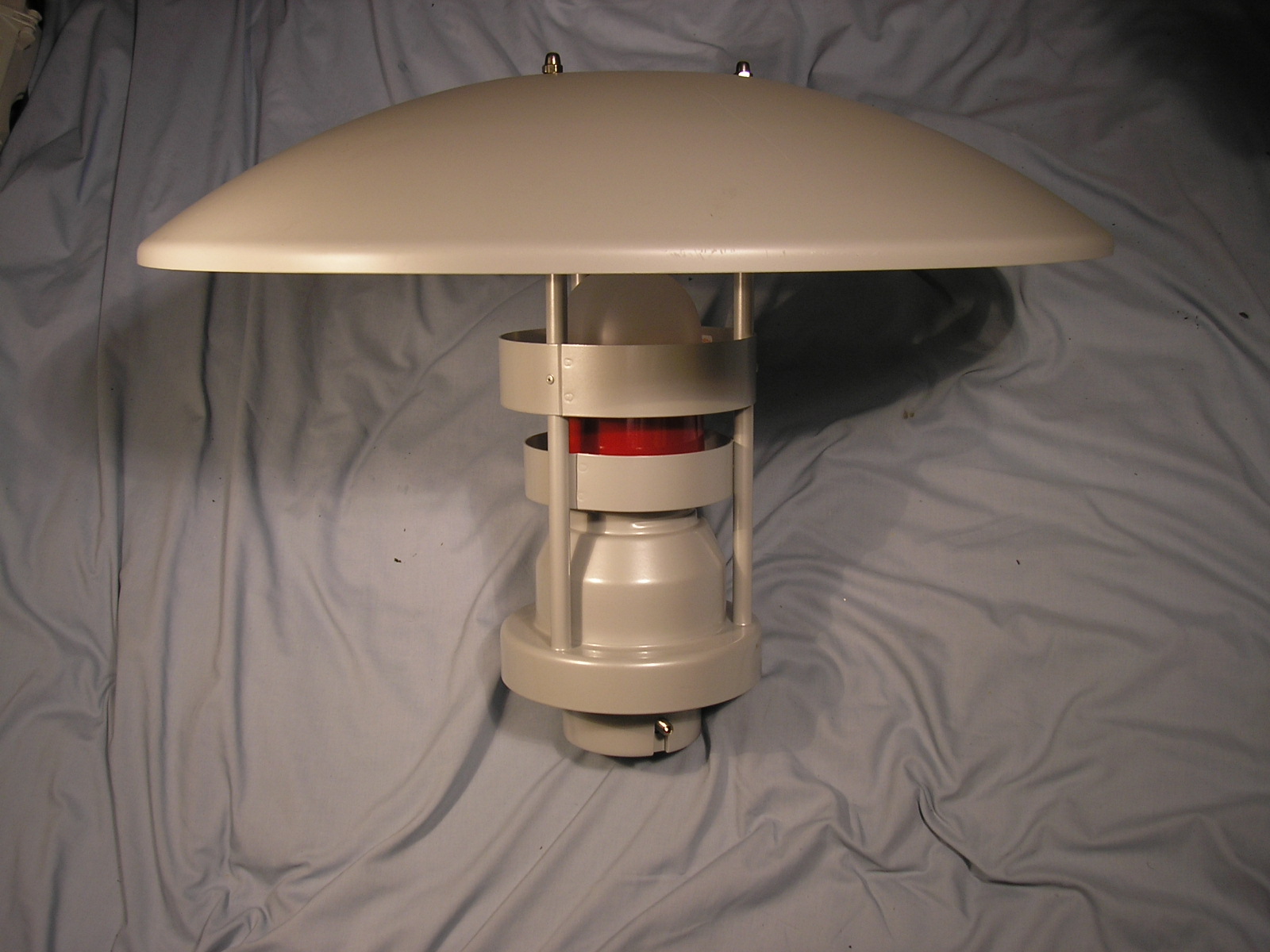 I then reassembled the lantern - this time fitting the canopy in the process. You would never think that this and the Gamma 6 were made by the same manufacturer!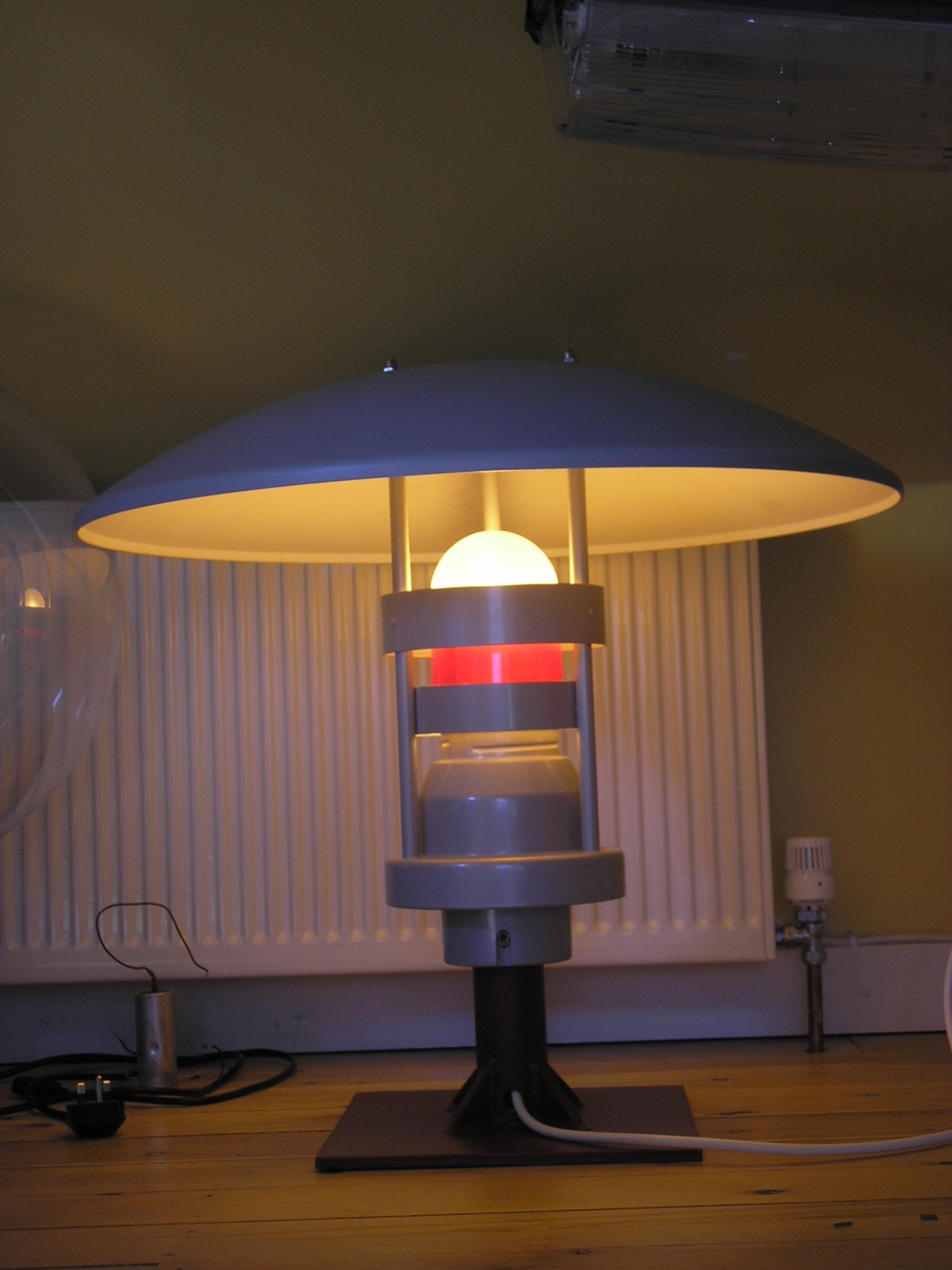 The Johanna 1 was mounted to a mini-column on Friday, 18th May 2007. It was then powered up. The reason behind the wide canopy now appears to be that it acts as the reflector as the actual glass dome doesn't give out much downward light.
Lantern warm-up video:
Philips SGS 252 | Thorn Beta 7
---
CLICK HERE TO MAKE A MONETARY DONATION
© 2002 - English Street Lights Online