Simplex Lucidor
Lantern acquired in April 2007.
Thanks to Claire for this lantern, which is one of several which were removed from the A496 (Barmouth to Harlech Road) in Wales towards the end of 2006. This batch of Lucidors seem to have been a one-off - the lantern had already been discontinued by the time that the Relite/Simplex changeover took place - however an internal label confirms that they were indeed made by Simplex Lighting Ltd. Presumably there were enough spare parts left over at the Tipton works to allow them to build up a number of complete lanterns. Examples of the Lucidor in use in Derbyshire can be seen on Street Lane in Ripley and on one or two streets in Chesterfield.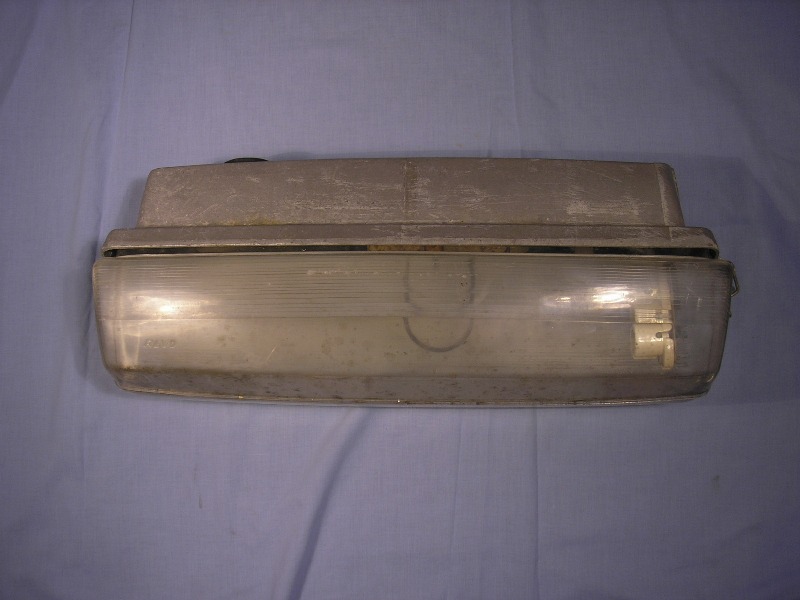 The Lucidor is in good condition - the aluminium still looks quite clean and new. This is the gear-in-head version of the Lucidor - the gear-in-base version has a much lower canopy. The original bowl had been damaged by vandals - the one seen here is therefore a replacement. Notice the Revo logo in the bottom left-hand corner of the bowl.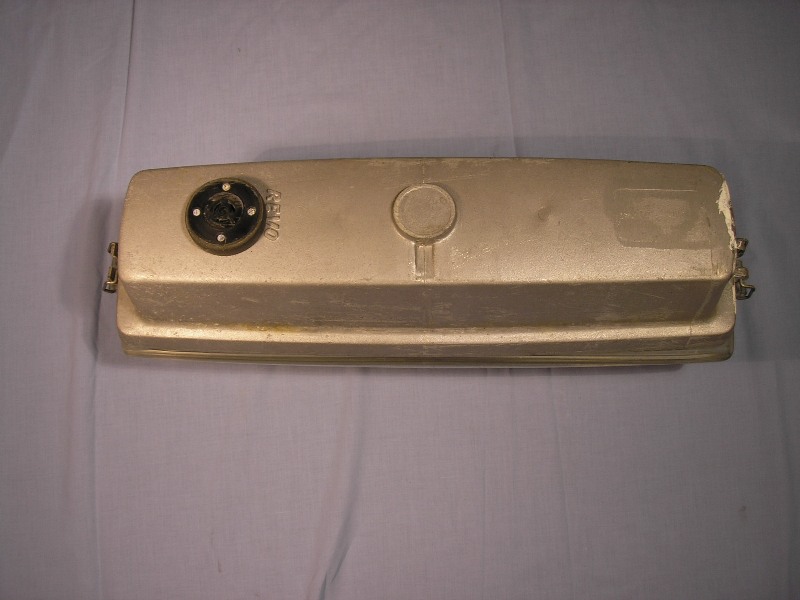 The logo can also be seen on the canopy - the NEMA socket appears to have been fitted in such a way that the old logo would remain visible. This is a side-entry lantern however the position of the top-entry spigot can clearly be seen. The two dimples on either side of this are the positions of the screws which hold the leak transformer in place - the screws have expanded over time which has put stress on the surrounding aluminium.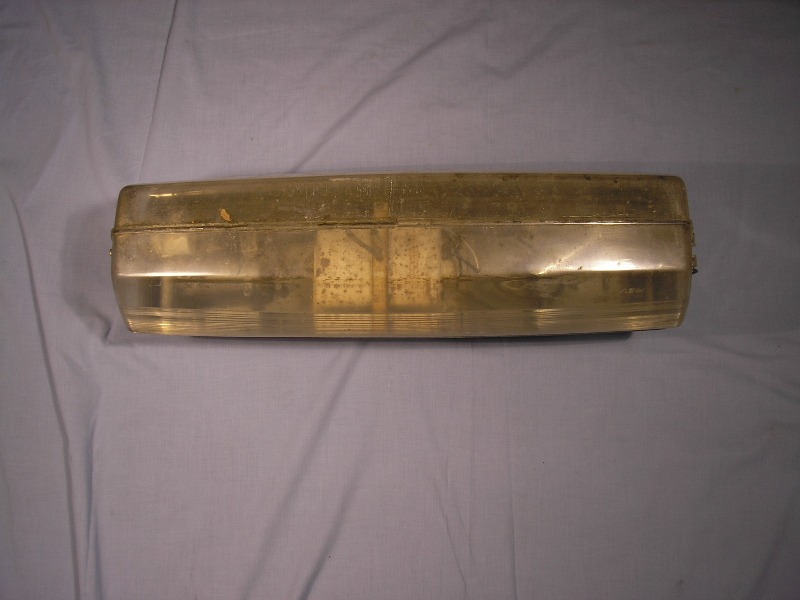 From this side, the bowl looks similar to the Opticell used on the Thorn Alpha 1.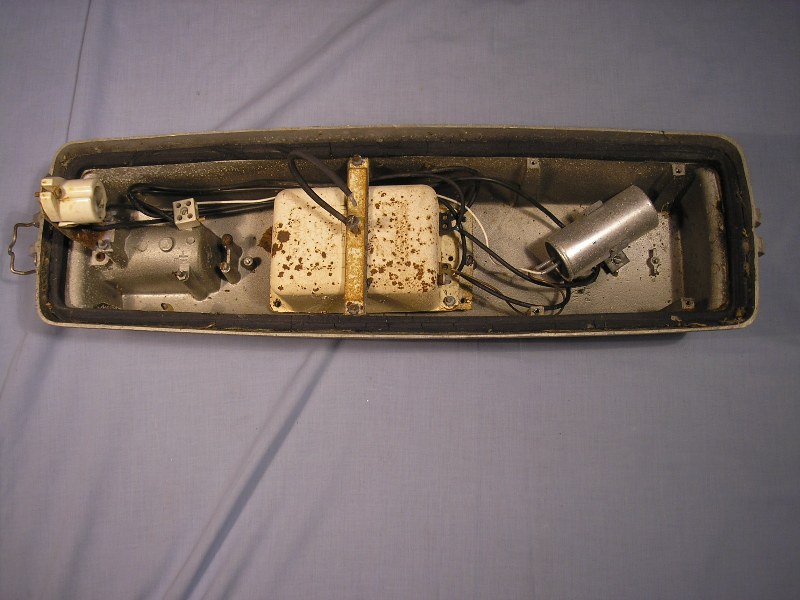 The writing on the Parmar leak transformer is almost illegible through corrosion. The four unused threads to the right would have been used to support the frame for the condenser in the days of Revo. As a result, the modern capacitor looks very out of place.
---
CLICK HERE TO MAKE A MONETARY DONATION
© 2002 - English Street Lights Online