49. Off Long Lane, Long Lane Village. By the primary school in this rural village is an ELECO HW-852 mounted on a Stanton swan neck. Prior to this, the lantern was a top entry Philips MI 50, but just before the column was sleeved, the ELECO was fitted, complete with a 150 Watt GLS lamp, as a representation of the typical residential street lighting setup of Burton-upon-Trent in past times.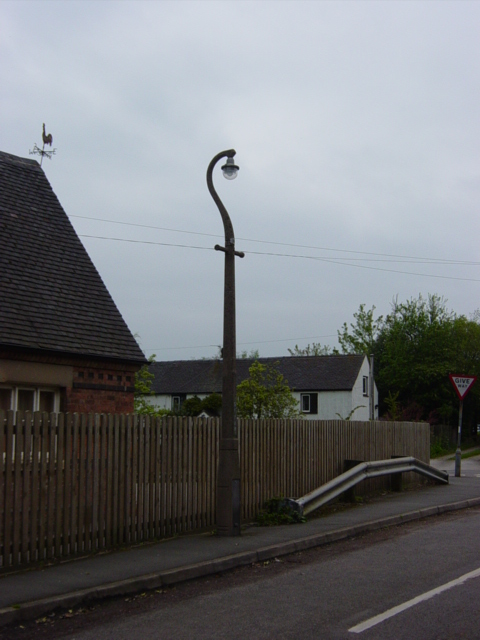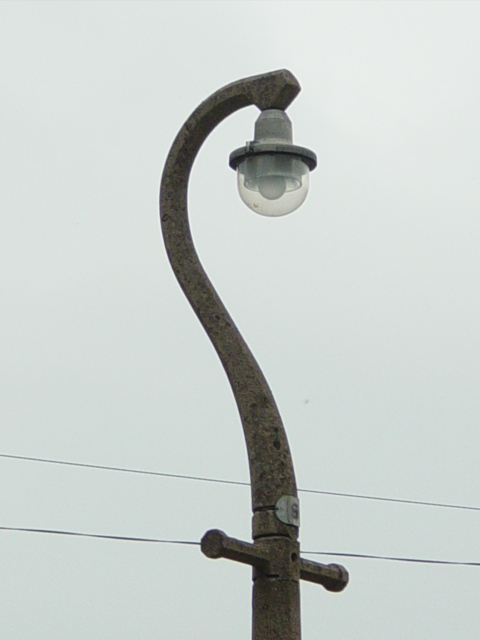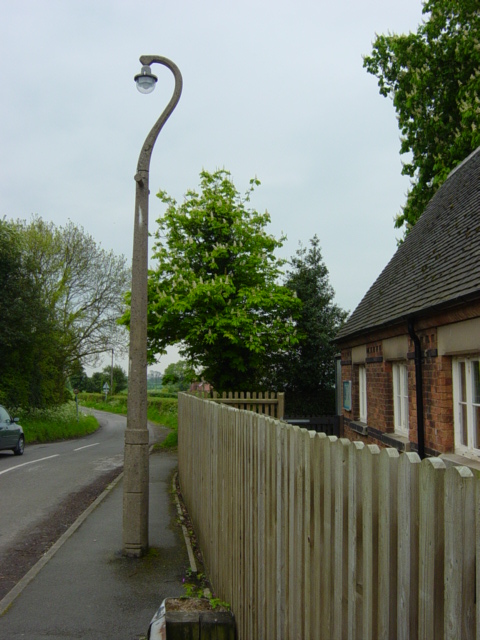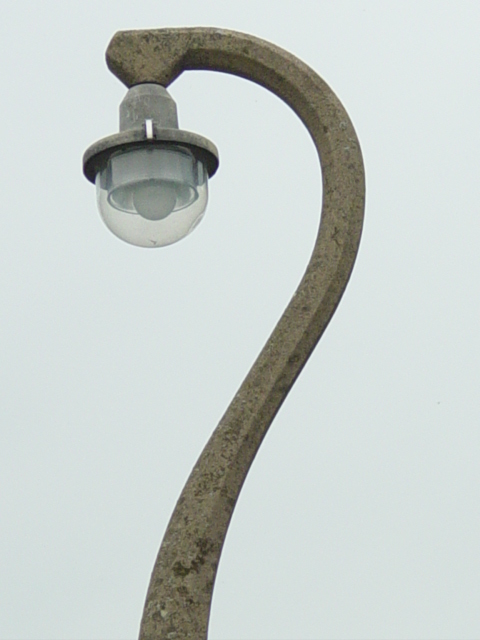 The base of the column is fitted with a Sangamo time switch; the same as is fitted in my own column.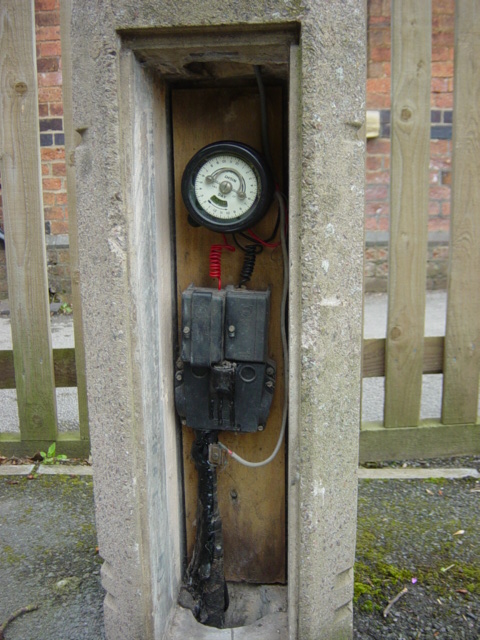 I switched on the time switch, and yes - that's definitely tungsten!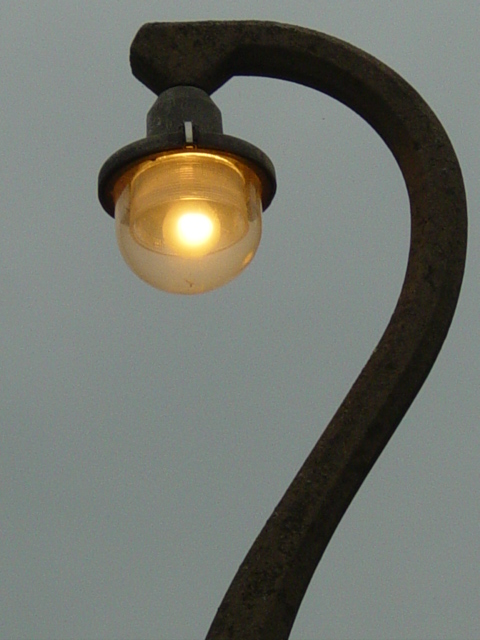 These night photographs capture a scene that, by the early 2000s, was very rare in the UK.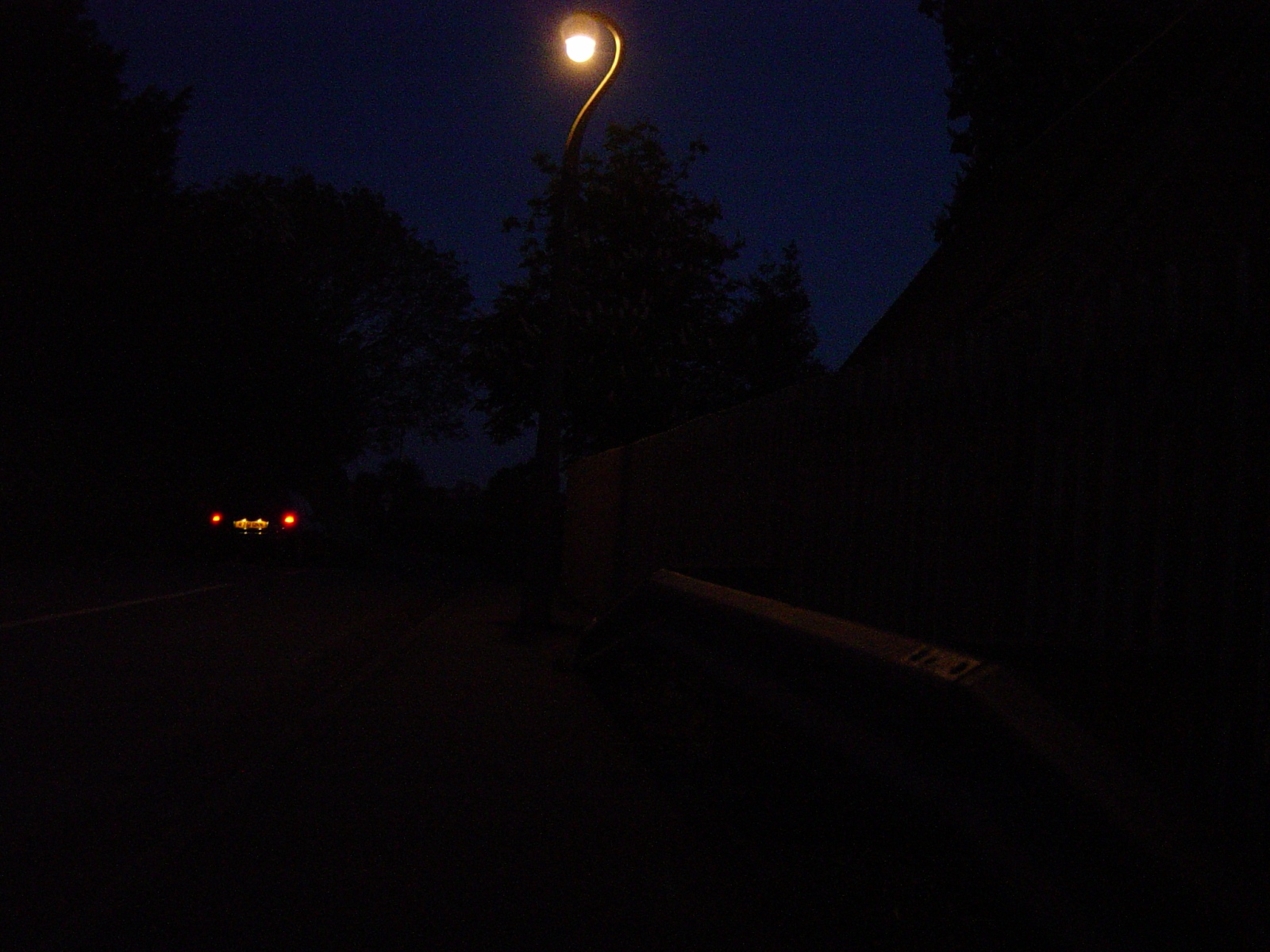 The light output was not quite as dim as it appears in the above photograph, but even so, with the flash activated, considerably more detail became visible.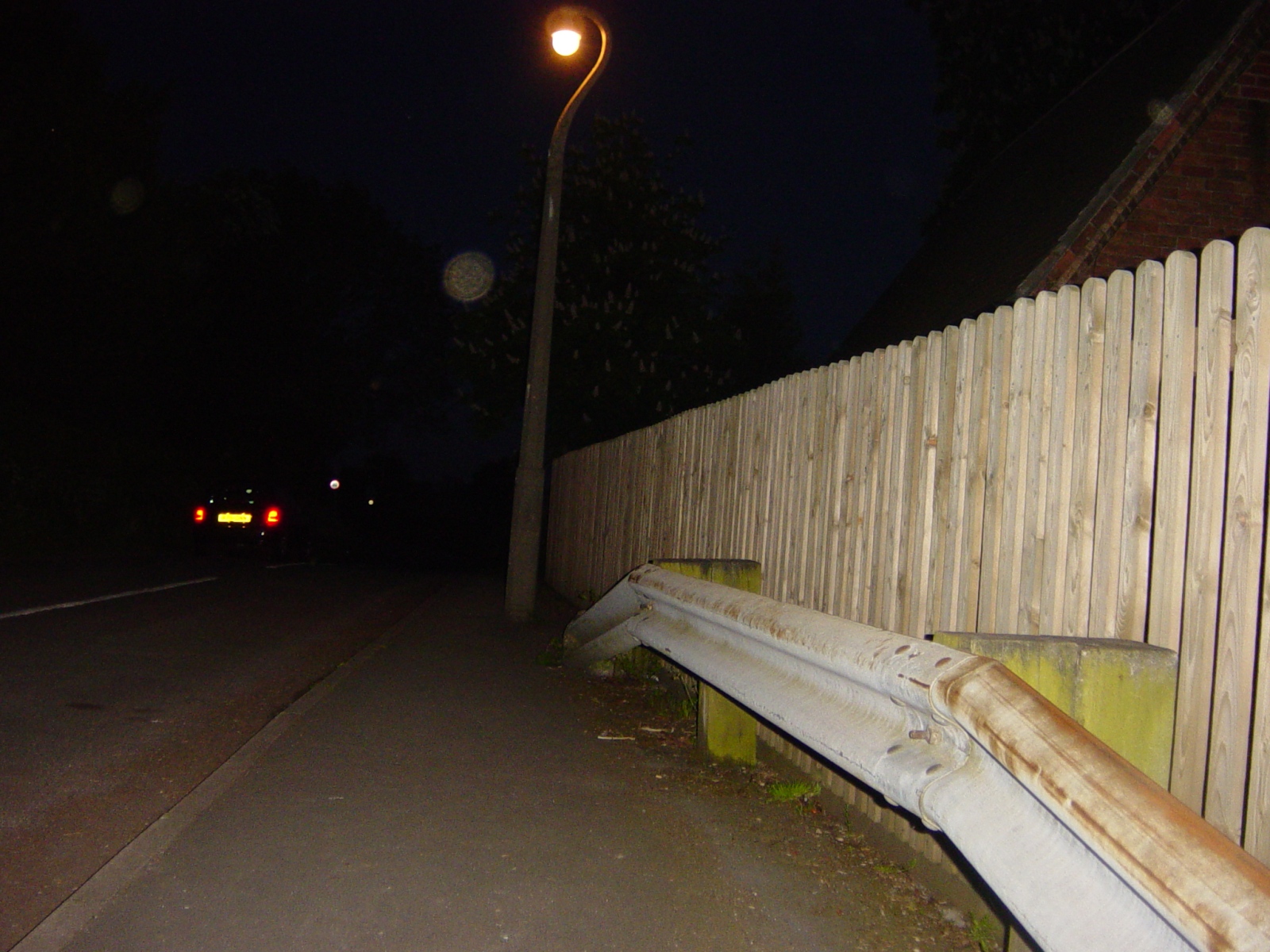 The tungsten lamp's warm glow appeared to fill the bowl in this image.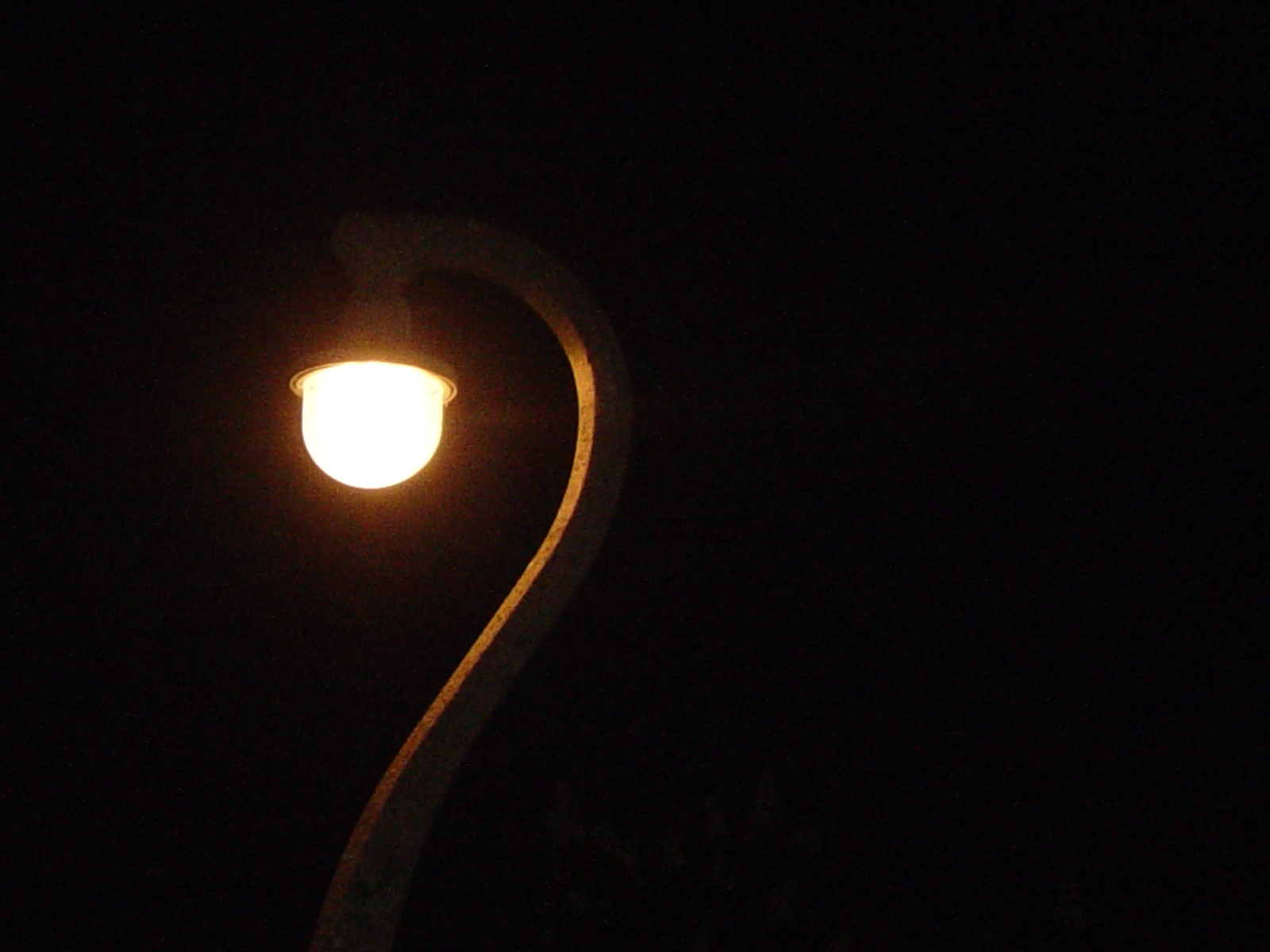 Sadly, the column was, indeed, sleeved eventually. I noticed this change on the 4th June 2004 - the new lantern is a Thorn Beta 2.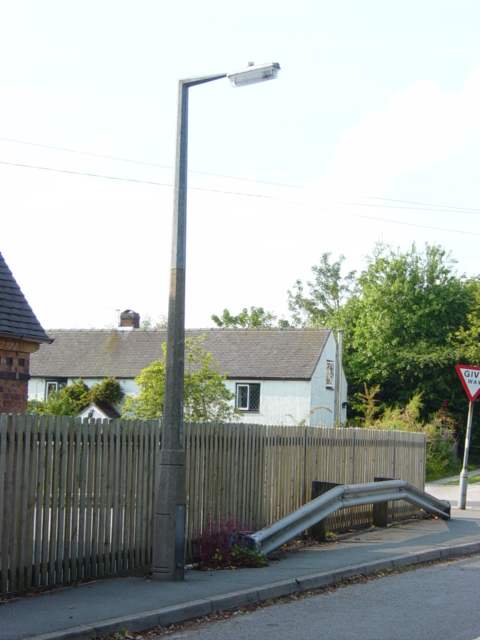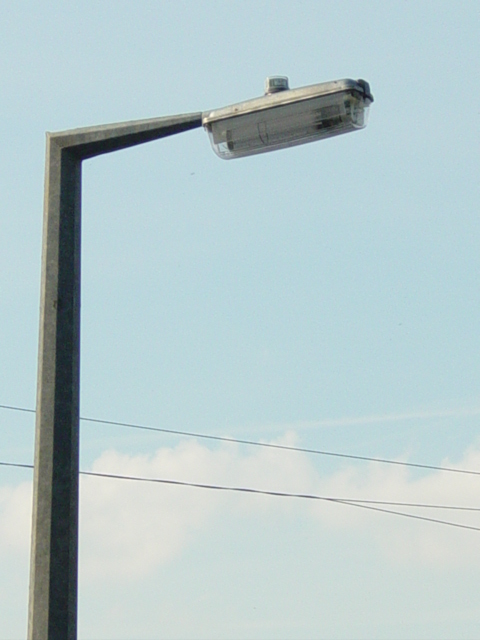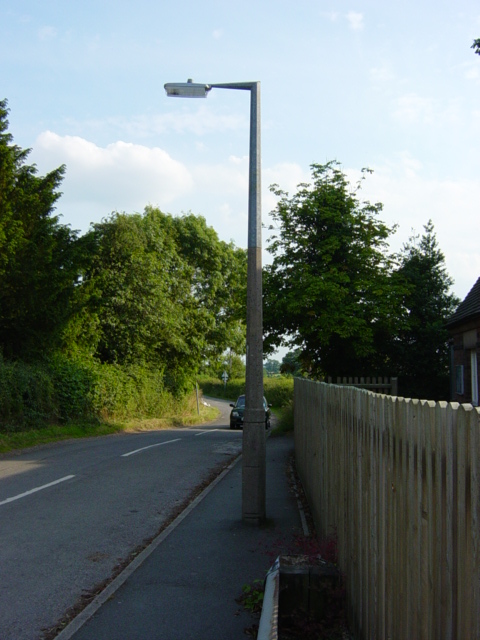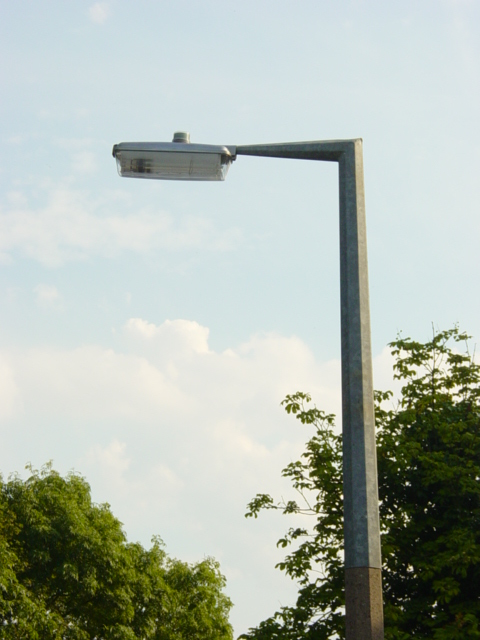 ---
CLICK HERE TO MAKE A MONETARY DONATION
© 2002 - English Street Lights Online