49. Off Long Lane, Long Lane Village. By the primary school in this rural village is an ELECO HW-852 mounted on a Stanton swan neck. Up until recently, the lantern was a top entry Philips MI 50, but it wasn't really liked by the locals, and so this 100 Watt GLS lantern has been fitted, which has proved much more popular. Whether it will remain here or not in the long term has yet to be seen, as I can't imagine that the authority would look too kindly upon a tungsten lantern being used on their electricity! However, I understand that they were thinking of having the column sleeved before this was fitted, but hopefully now the locals will object and it will be retained.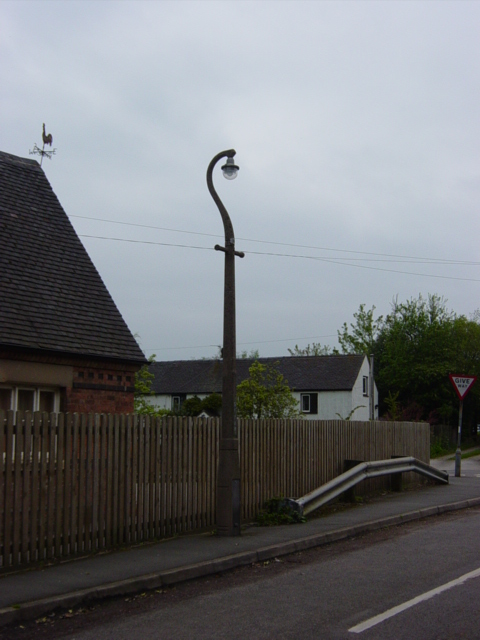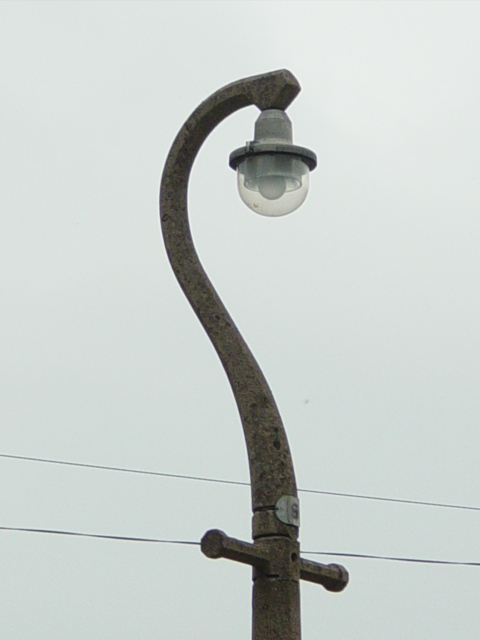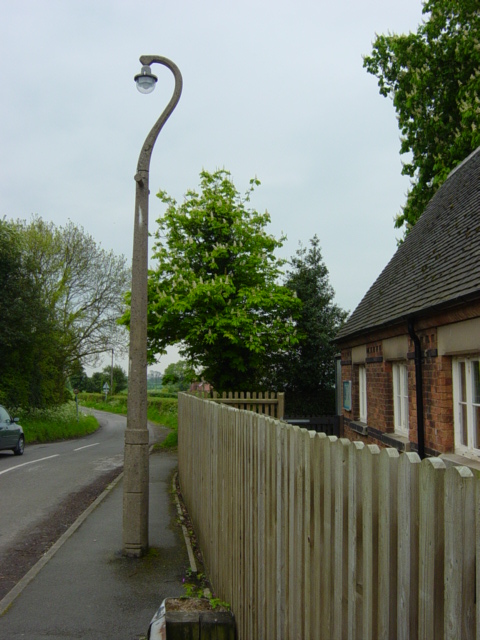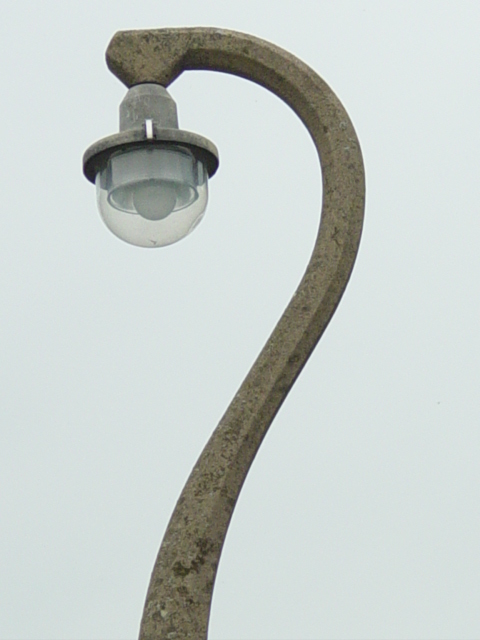 The base of the column is fitted with a Sangamo time switch; the same as is fitted in my own column.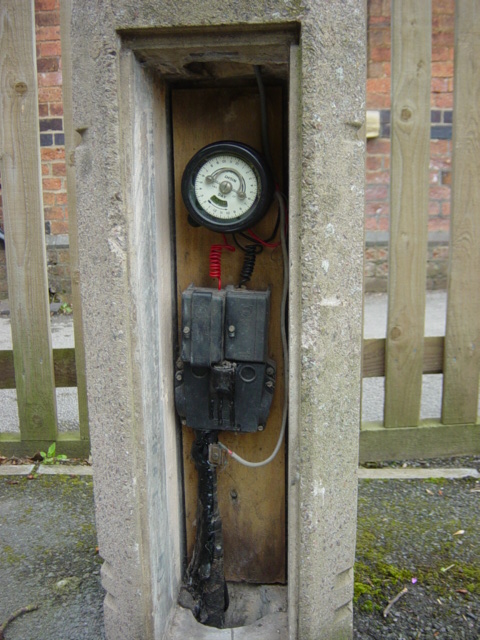 I switched on the time switch, and yes - that's definitely tungsten!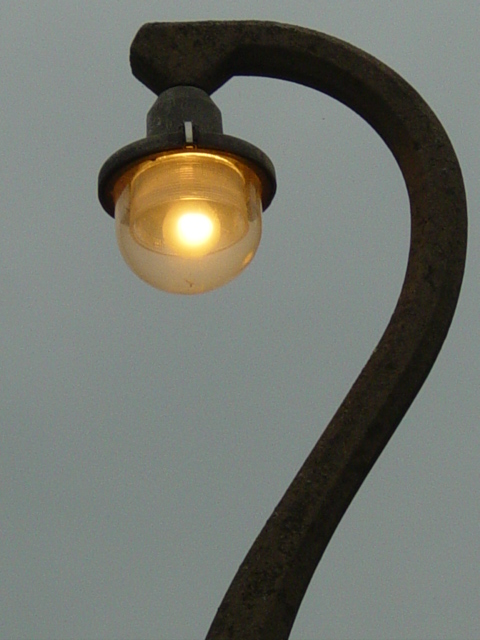 Sadly, the column was indeed sleeved. I noticed this change on the 4th June 2004 - the new lantern is a Thorn Beta 2.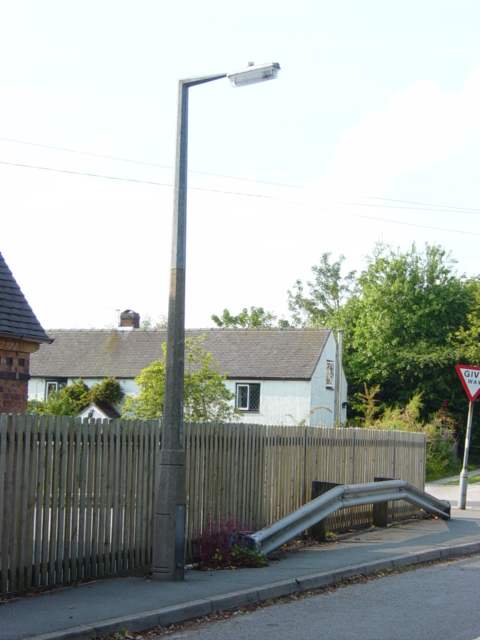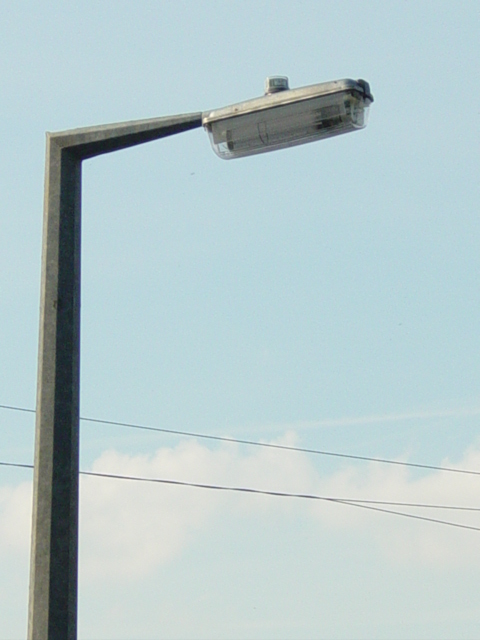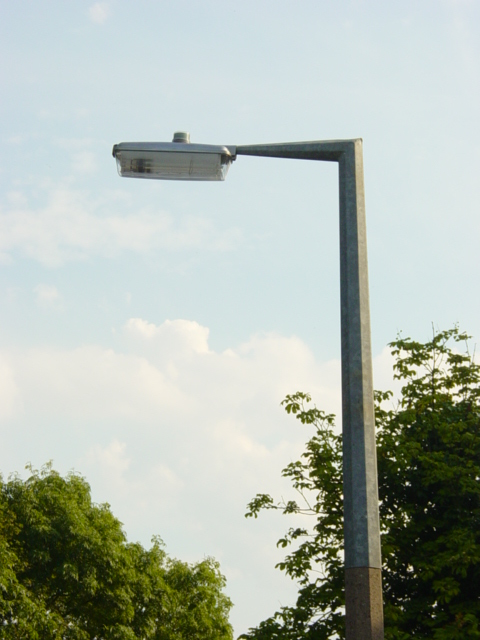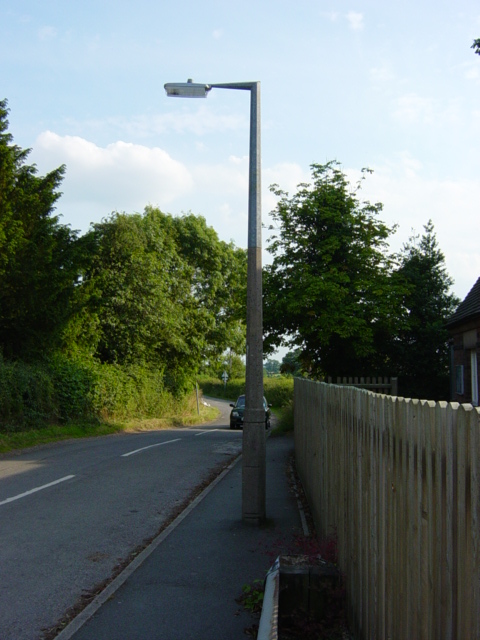 ---
CLICK HERE TO MAKE A MONETARY DONATION
© 2002 - English Street Lights Online