55. Castle Street, Melbourne. Attached to a stone plinth located opposite the Potter Street junction is a short cast iron pedestal fitted with a top-entry harp bracket (a Revo B7270), supporting an AC Ford AC888 lantern. The plinth dates from Victorian times, and may once have supported a gas lantern, but was later adapted to run an electric lantern instead. The AC888 is configured to run a 125 Watt MBF lamp, although it has remained unlit for some time, following a fault with the supply cable. The lamp control gear is likely to be accommodated within the lantern, although the method of switching the lantern is not known.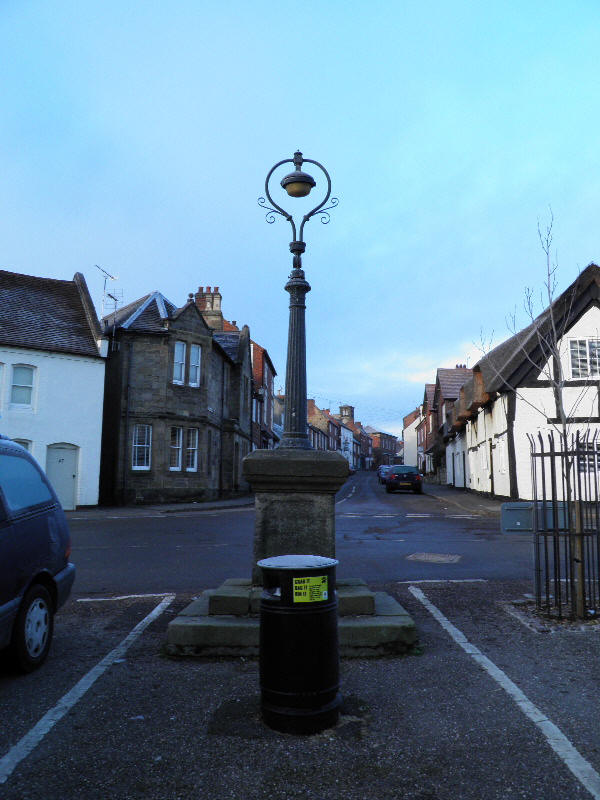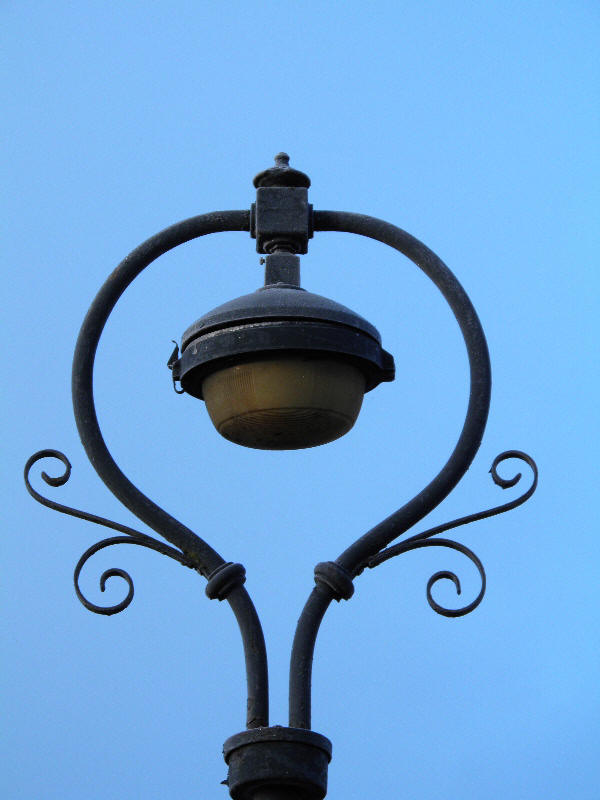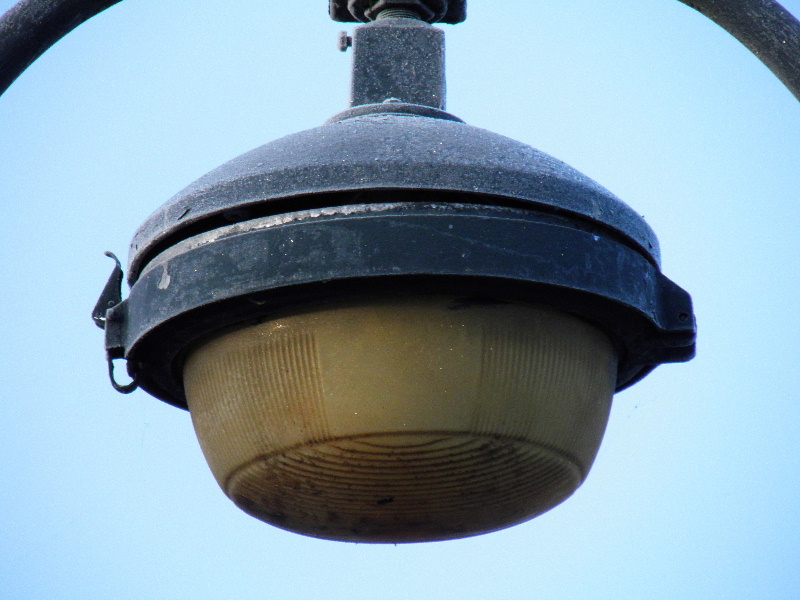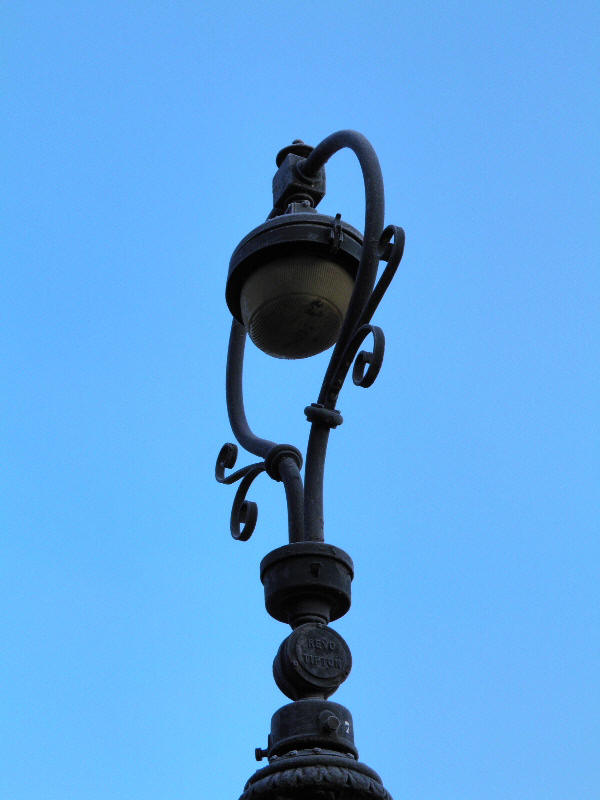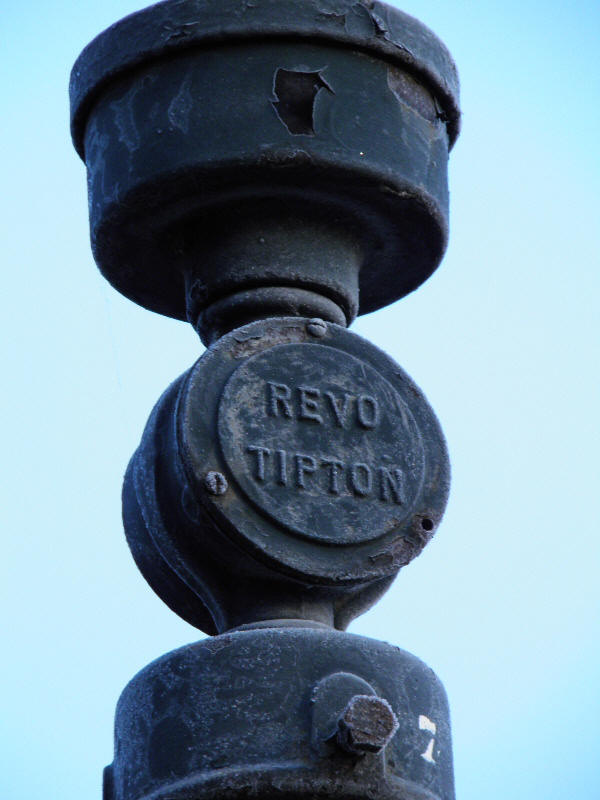 Not long after the above photographs were taken, the whole installation underwent something of a facelift; the stonework was cleaned and the ironwork received a fresh coat of paint. A miniature feeder pillar was erected alongside the plinth, in order that a modern cut-out and isolator could be accommodated, and a new supply cable installed. A second-hand GEC Z5560 was fitted in place of the AC888.
This runs a 150 Watt tungsten lamp - a very rare occurrence in today's world of LED lamp technology!
The facing side of the plinth now has the inscription "Reform Act 1832" visible. Interestingly, William Lamb, the 2nd Viscount Melbourne, was opposed to the passing of this Act, and later argued that it had not improved the lives of the people for whom it was intended.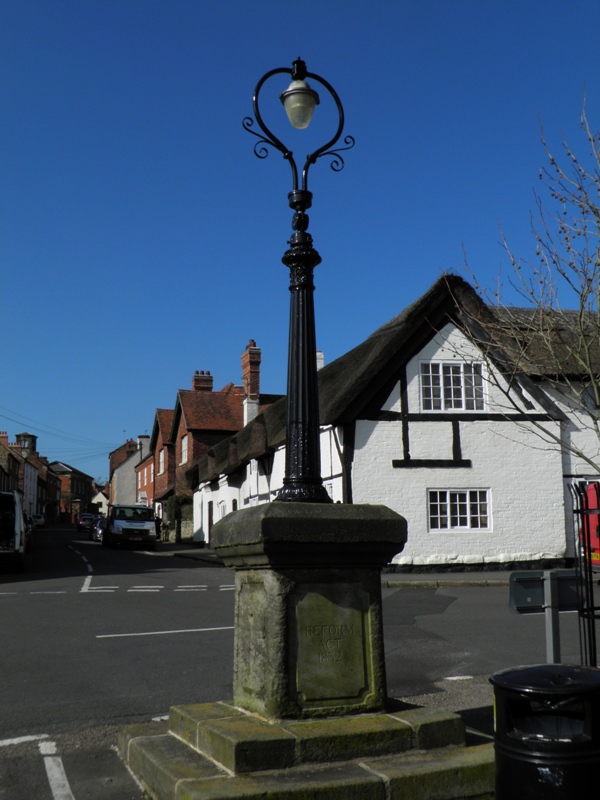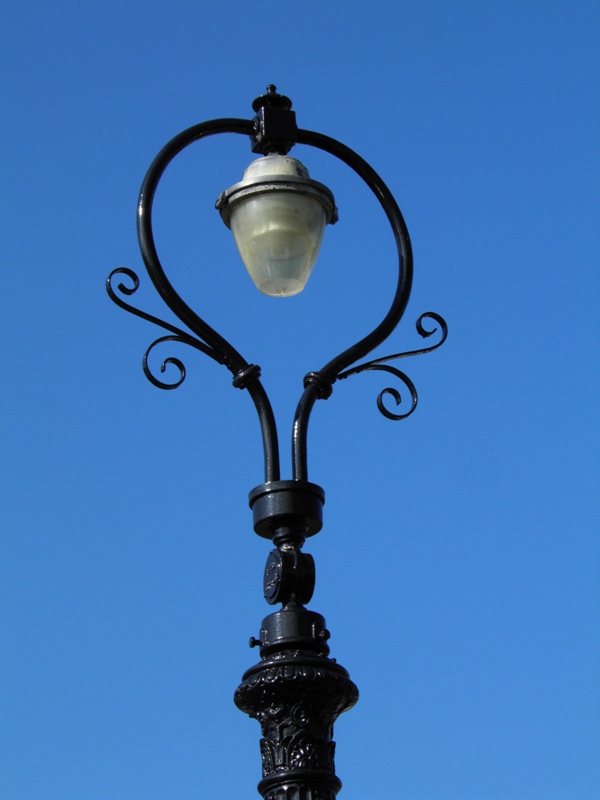 ---
CLICK HERE TO MAKE A MONETARY DONATION
© 2002 - English Street Lights Online