ESLA - Wiring up and Working
On Saturday, 1st November 2003 at about 5pm the ESLA was switched on for the first time. Jeremy had made a start on wiring it up earlier that day, and finished just as it was getting dark, so as soon as I put the fuse into the cutout, it switched on straight away.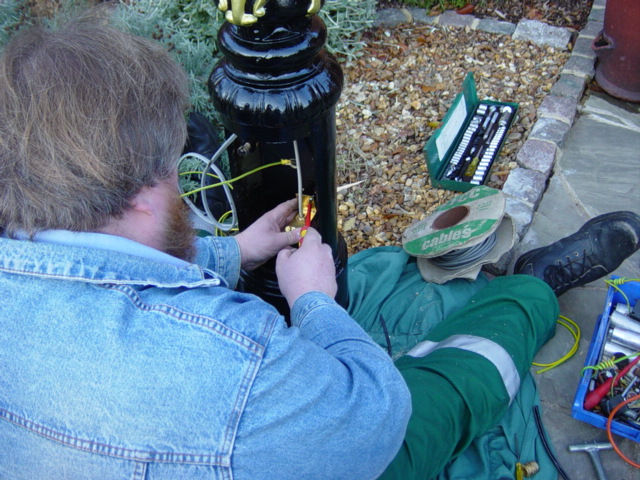 Here, Jeremy is fitting the brass earthing gland to the backboard. He sat in the same position for hours! I was worried that he wouldn't be able to get up again, but apparently he does this on a regular basis when wiring up column bases.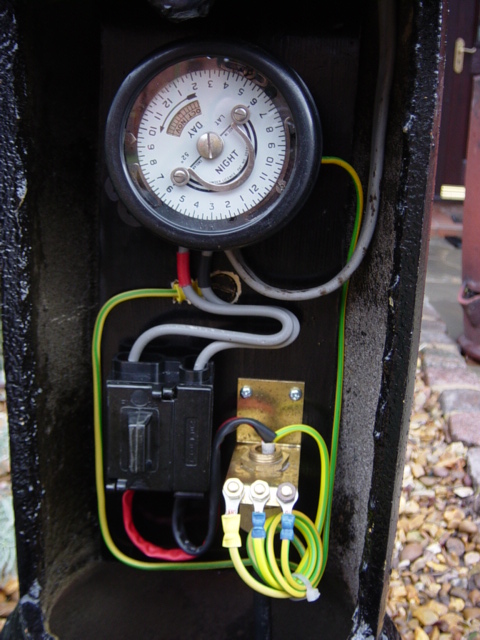 And this is what all the wiring looked like in the end! The time switch and cutout look brand new, but actually they must be about 50 years old - they've just received a very thorough cleaning. The time switch used is a Sangamo part night with bakelite case, and the cutout is a Lucy. These cutouts were often installed upside-down, in order that the neutral is on the left-hand side.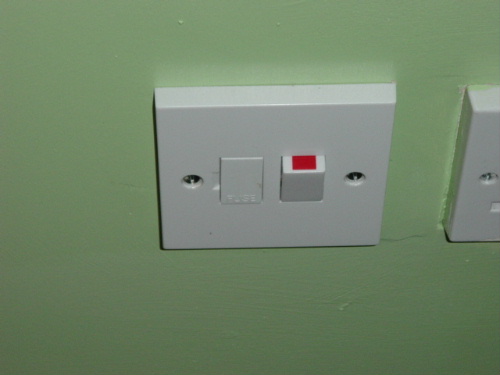 At the 'house end' of the installation, everything is much less interesting. The fuse in here is 5 amps. (The cutout is fitted with a 4 amp fuse.)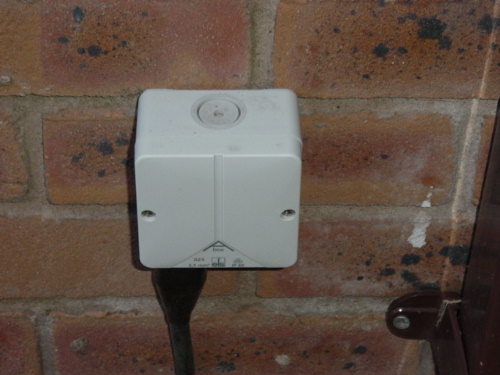 Outside is this weatherproof connector box.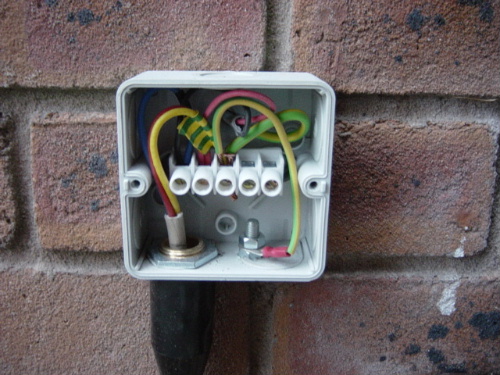 Inside the box is this array of wires.

And it's more or less finished! The tips of the ladder bars, flower, and top rim of the column have been painted gold now as well.
---
This is when you realise all that restoration was worth it - when the thing is actually doing what it's supposed to do: light the streets.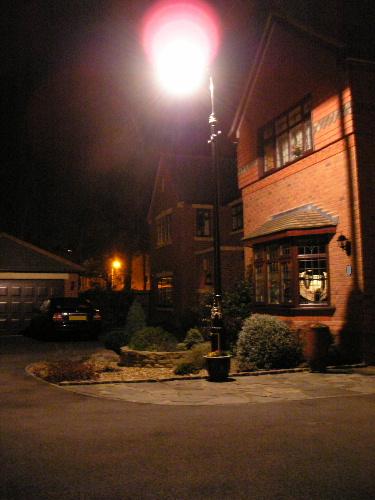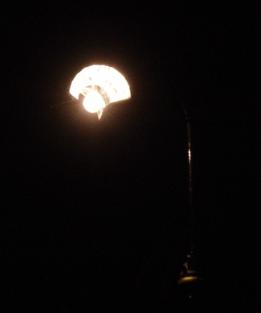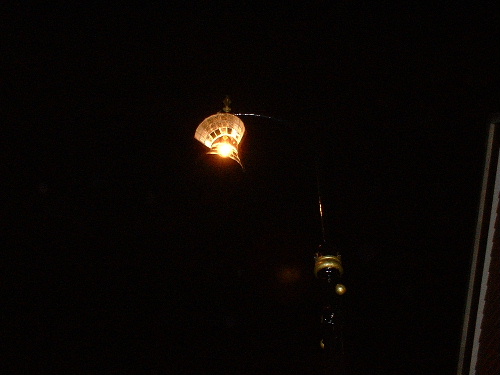 ---
CLICK HERE TO MAKE A MONETARY DONATION
© 2002 - English Street Lights Online