4T. Off Shaftesbury Street, Derby City Centre Located on the single platform of the the short-lived 'Ramsline Halt' railway station are a number of GEC Z8526 lanterns attached to Abacus base-hinged tubular steel columns. The station opened in 1990 as a means of allowing visiting football fans attending games at Derby County's Baseball Ground stadium (which itself, was located off Shaftesbury Street) to alight and board without going near Derby's main railway station - the idea being to segregate fans as a way of reducing the likelihood of violence between rival groups occurring. By the time that the station opened, however, levels of hooliganism were decreasing, with the result that it was used only four times, and saw its last service only a year later, before closing completely in 1996, as the Baseball Ground was set to be replaced by the new Pride Park stadium located elsewhere in the City by then.
The subsequent disuse of the station has allowed nature to claim back the land for itself, with only the columns and the white line along the platform edge being the only indication that trains called here - the rails were lifted a while back. These images were taken from the nearby Osmaston Road bridge, using a long zoom.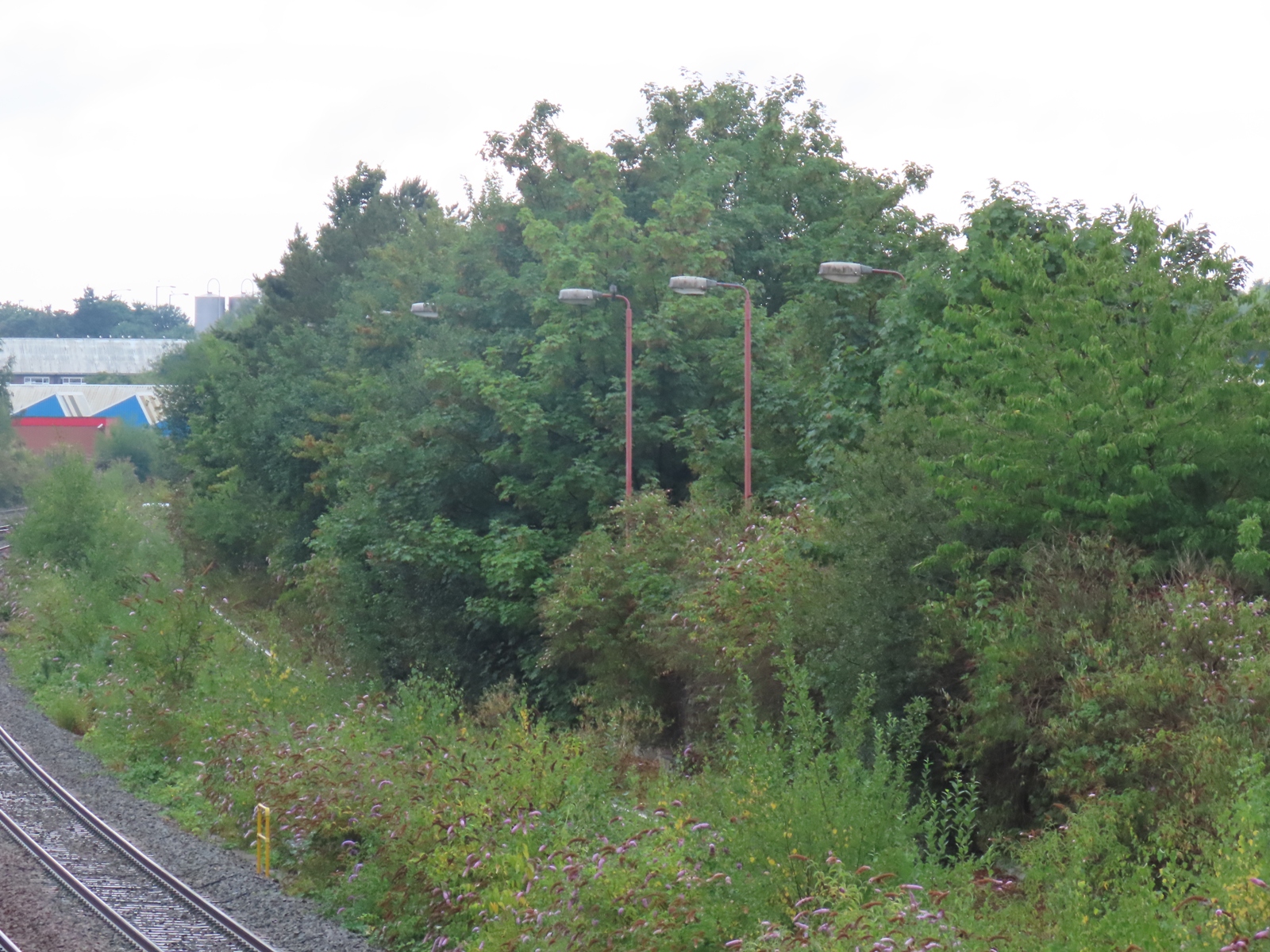 The columns are spaced rather closely together. Although showing signs of dirt ingress, the lanterns all appear to be undamaged, despite having lain disused for over a quarter of a century in 2022. The choice of Z8526 is surprising, as by 1990, I would have thought that this lantern would have been out of production, owing to the introduction of the Z8600 (latterly, the Siemens and WRTL MRL 6). I did spot flecks of blue paint beneath the (faded) red in the bracket for the column seen in the centre of the picture below, however, which makes me wonder if these platform lights were second-hand when they were installed, with the columns receiving a fresh coat of paint as a way of smartening them up for the new station.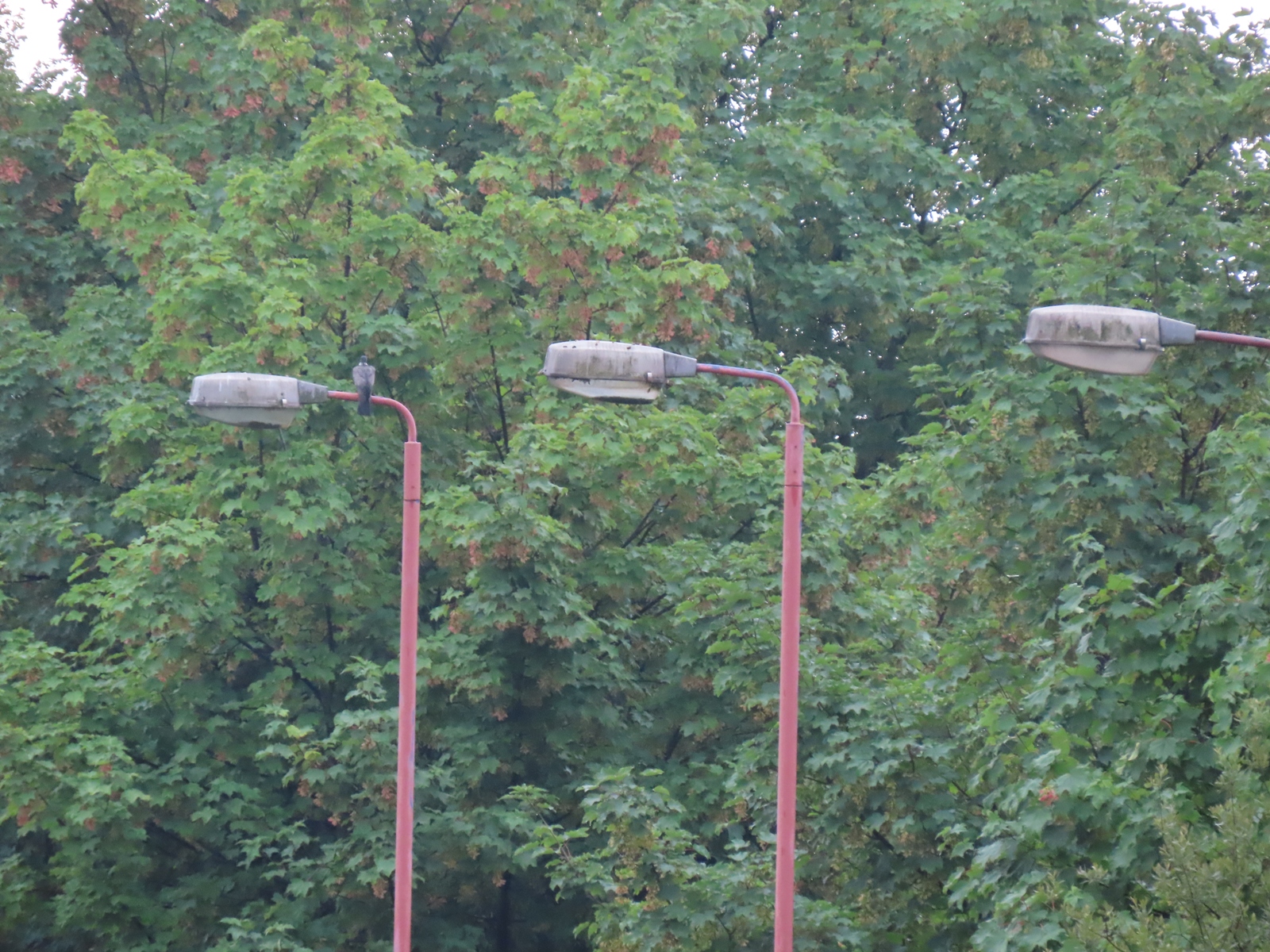 ---
CLICK HERE TO MAKE A MONETARY DONATION
© 2002 - English Street Lights Online