51. Cavendish Avenue, Allestree. Along this road are some concrete columns, one of which is due to be removed in the near future. The majority of these columns are probably original to the road, which looks to date from the 1930s judging by the architecture of the houses. There are some (sleeved) 1950s Stanton 7s along here as well which may have been put in to provide extra lighting, or to replace a couple of the original columns which would then have been about 20 years old. More replacements look to have taken place in the 1970s, so there are not many of the original concrete columns left.
The first old column will probably be removed soon as the service has already been transferred to the new one (6 m with Beta 2 lantern). The ladder bars are still both intact but are very rusted so it would not be advised to try to climb any ladders that were resting on them!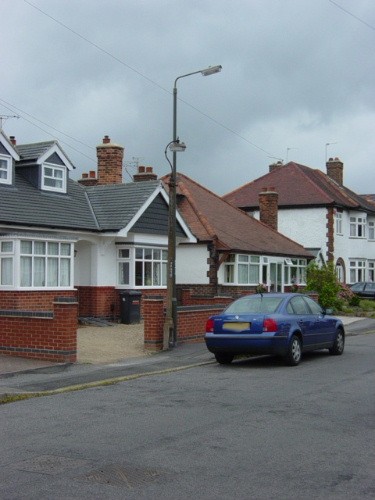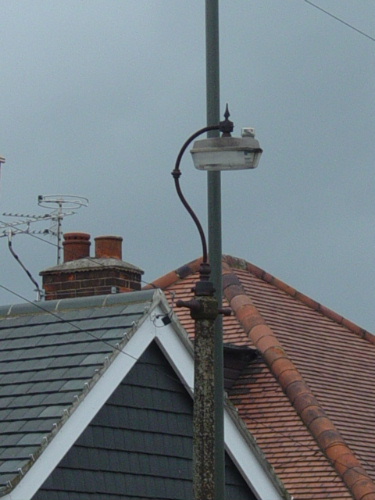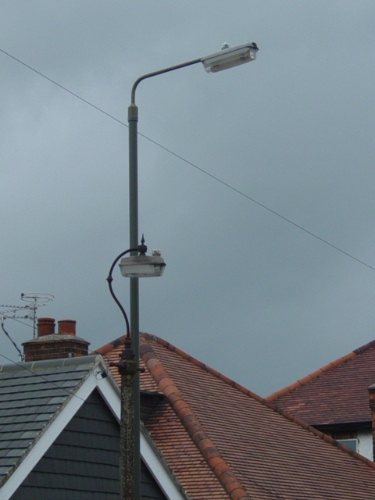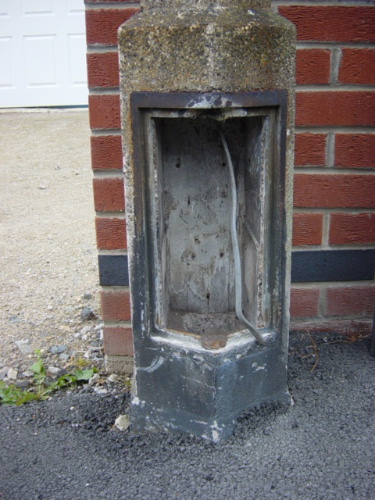 The old column must only be about 4 m high judging by how low it is compared to the new one. Nothing now remains in the base of the column apart from a very rotten backboard and the cable to the lantern! Notice the iron frame that the door would be supported in around the opening.
The old column had been removed by Friday, 15th April 2005.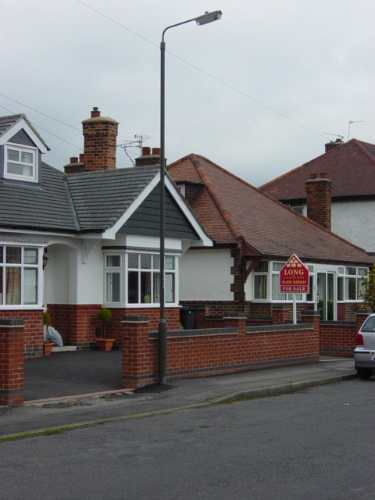 ---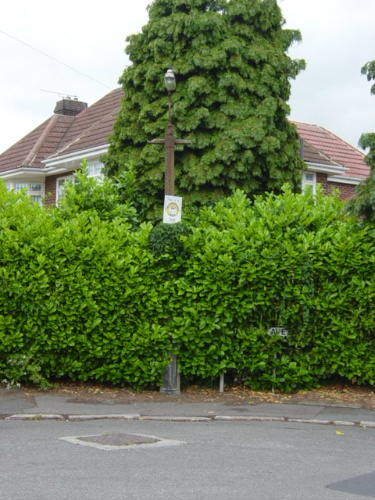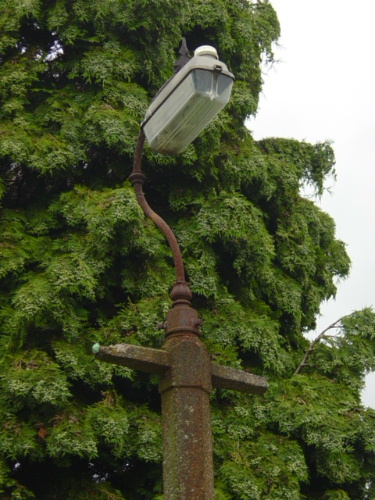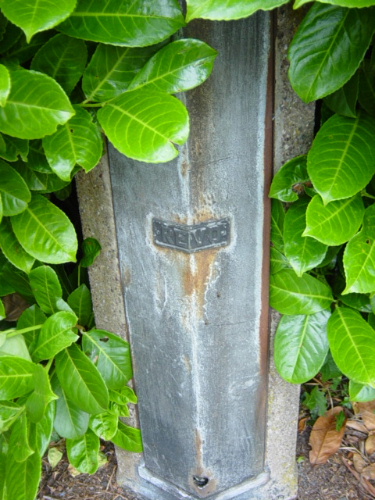 Further up the road, in the bushes, is this Revo concrete column, again with its ladder bars still attached (though the left one is slightly broken). There is another one of these columns on this road, however the ladder bars have been removed on that one. The door is in a better condition than the one in Little Eaton.
---
CLICK HERE TO MAKE A MONETARY DONATION
© 2002 - English Street Lights Online