71. Walton Rd, Drakelow. On the road leading to the power station are a number of gear-in-head GEC Z9481s, mounted on Revo pole brackets. The lanterns are controlled using pole-mounted NEMA sockets these days, but may have been on time switch control originally - certainly, the tungsten fittings before them would have been. Many of the installations were in quite poor condition when I first encountered them; however, most have undergone extensive restoration more recently.
The first two pictures show an un-refurbished example; the third one shows a Z9481 that was undergoing restoration at the time (October 2005) - and very good it looks too!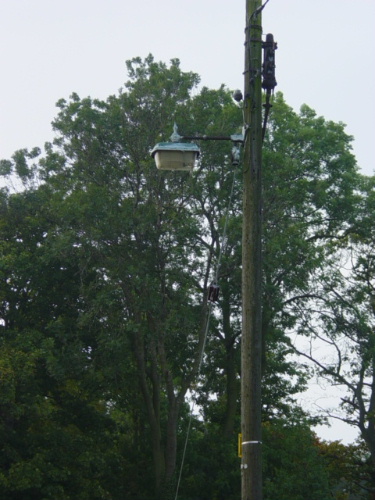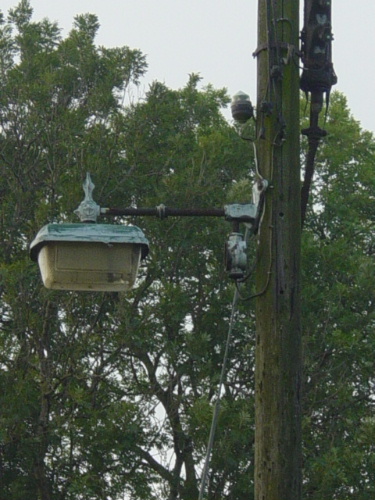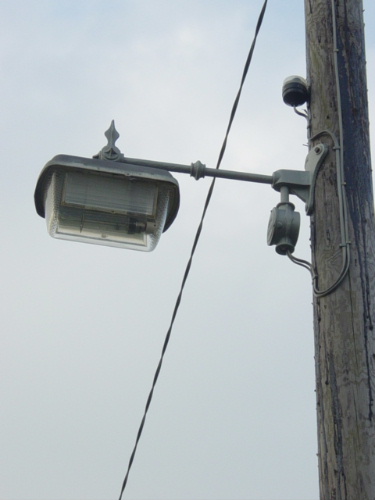 I revisited this site on Saturday, 2nd September 2006 and the unrestored lantern at the top of this page had now been restored. The bracket and lantern canopy had been painted factory green.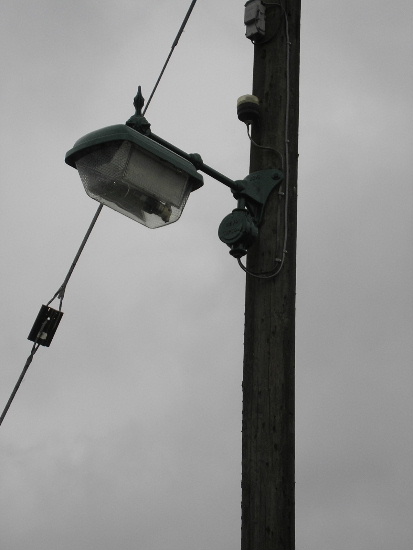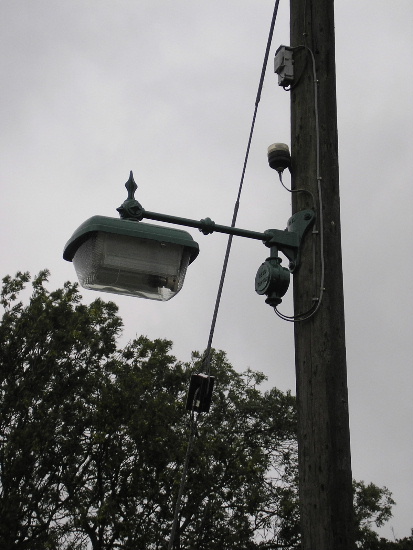 One thing which saddened me, however, was that several of the other lanterns had been vandalised. Bowls and lamps were damaged or missing completely - one lantern had temporarily been fitted with a Beta 5's bowl.
Fortunately, replacement bowls were sourced, and so the lanterns were able to remain installed. The following photographs were taken in June 2010. I took the opportunity to photograph some of the other restored lanterns that were installed during the refurbishment programme.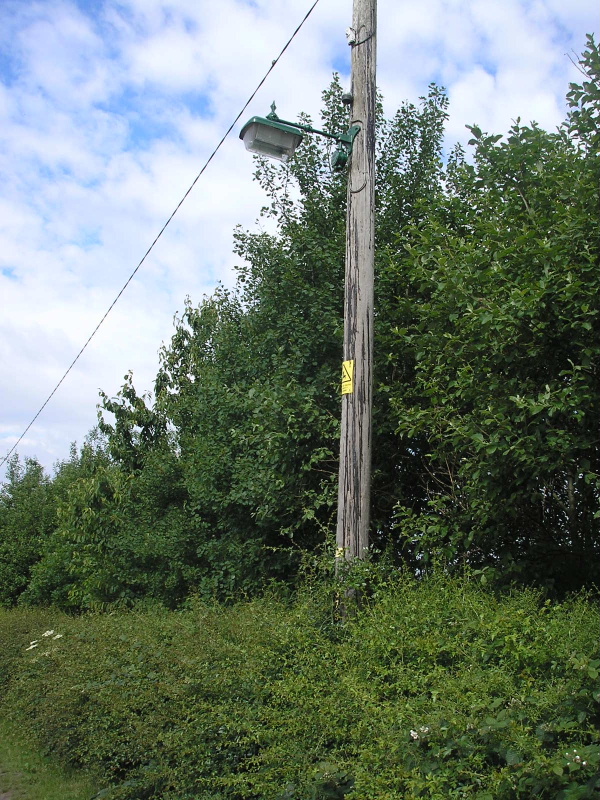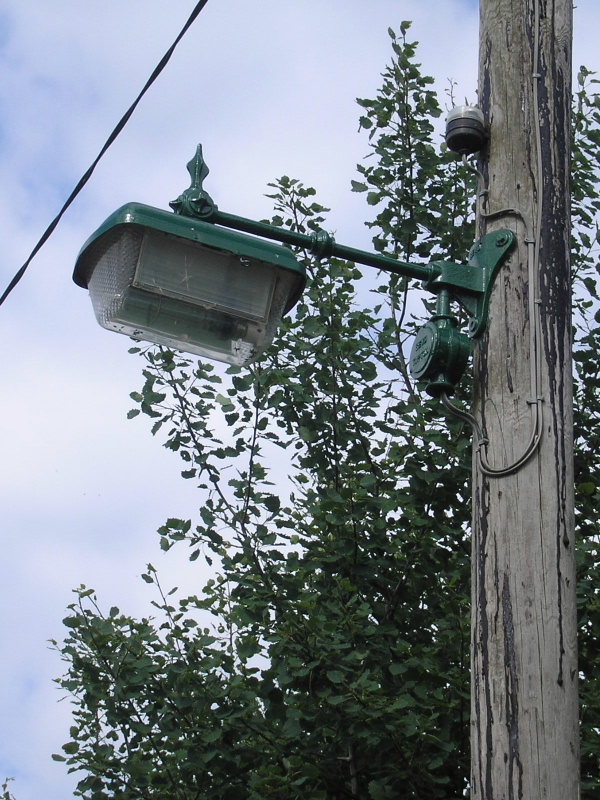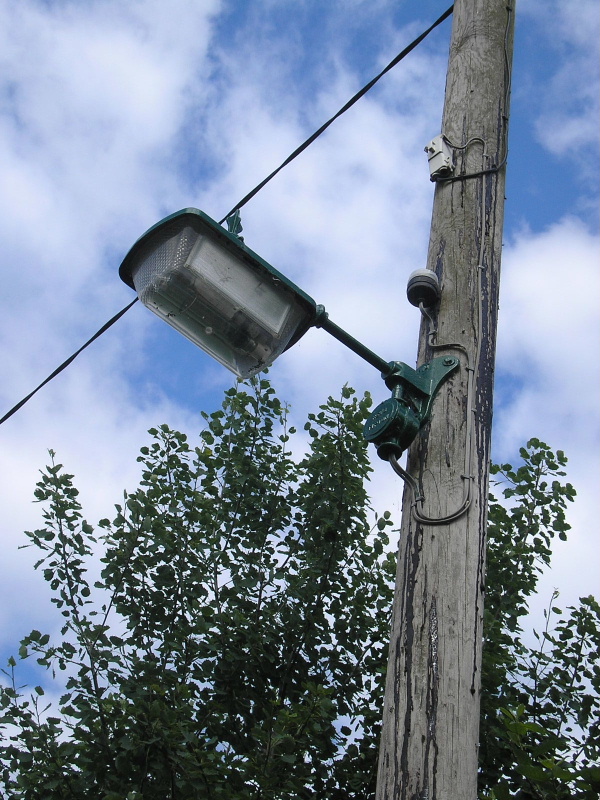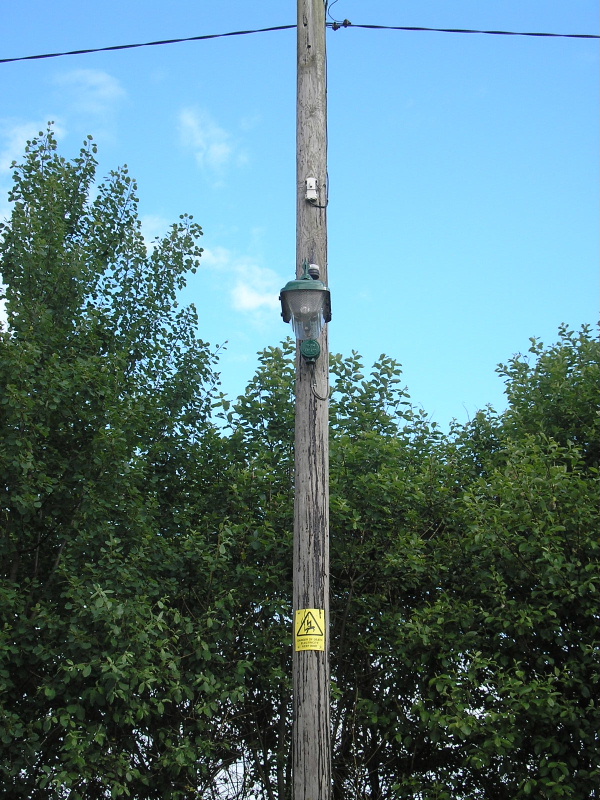 One of the few actual lighting columns installed on this stretch supports a GEC Z9480, the side-entry version of a Z9481. Notice that the lamp points away from the carriageway in this version of the lantern.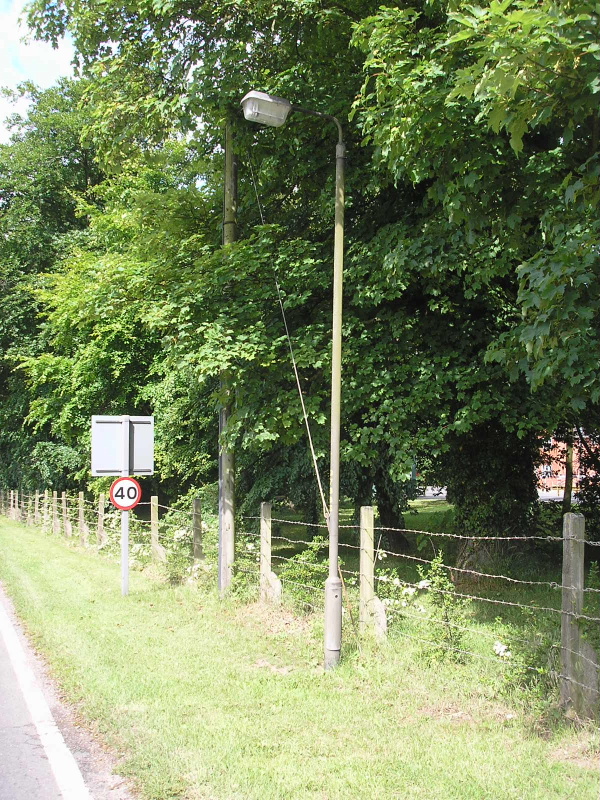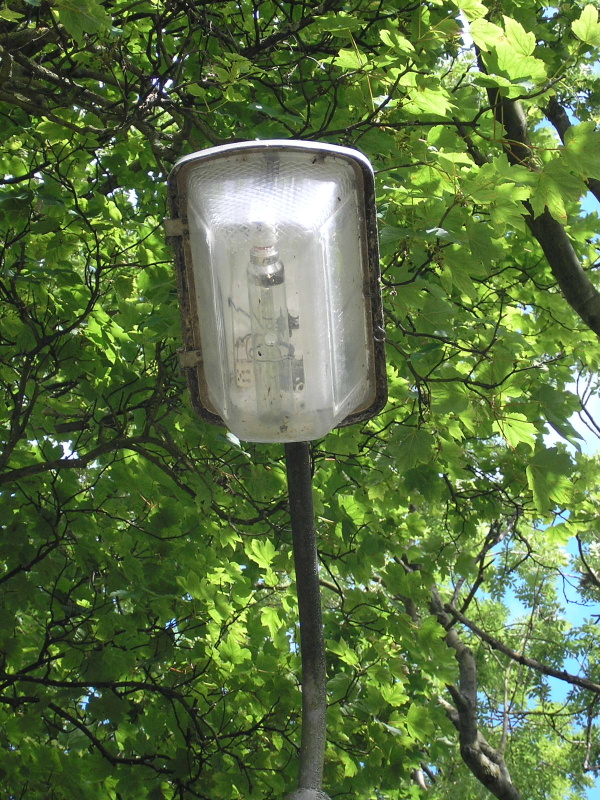 The green paint applied to these brackets and lanterns almost acts as camouflage against the backdrop of the trees.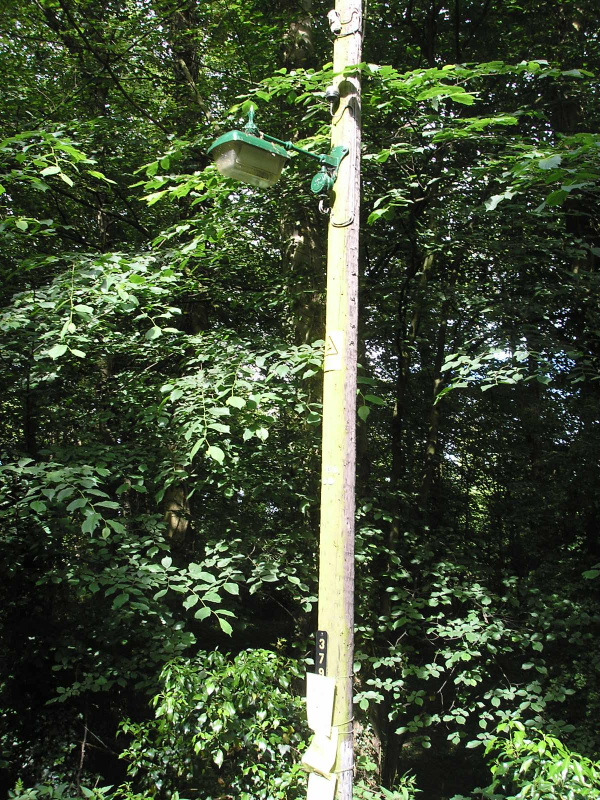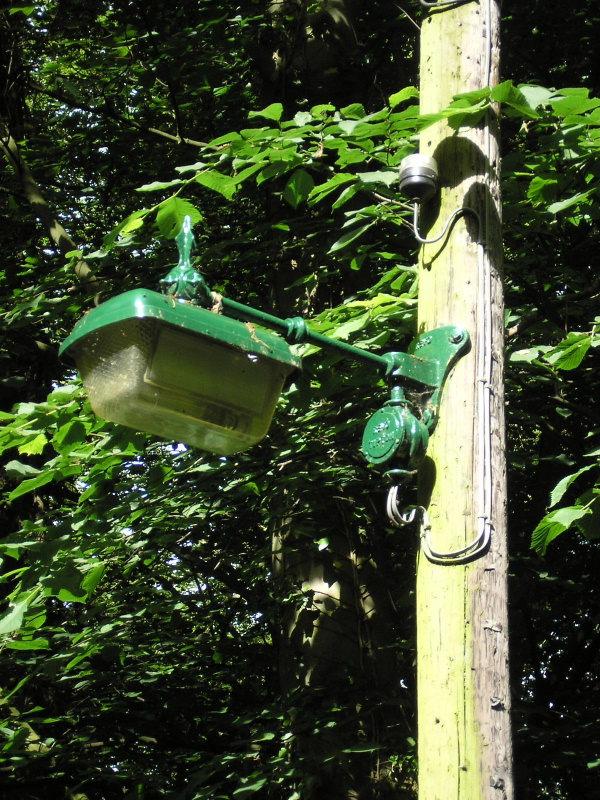 Also within the tree-lined section is a GEC Z9533, complete with a "Perspex" bowl, which has turned white with age.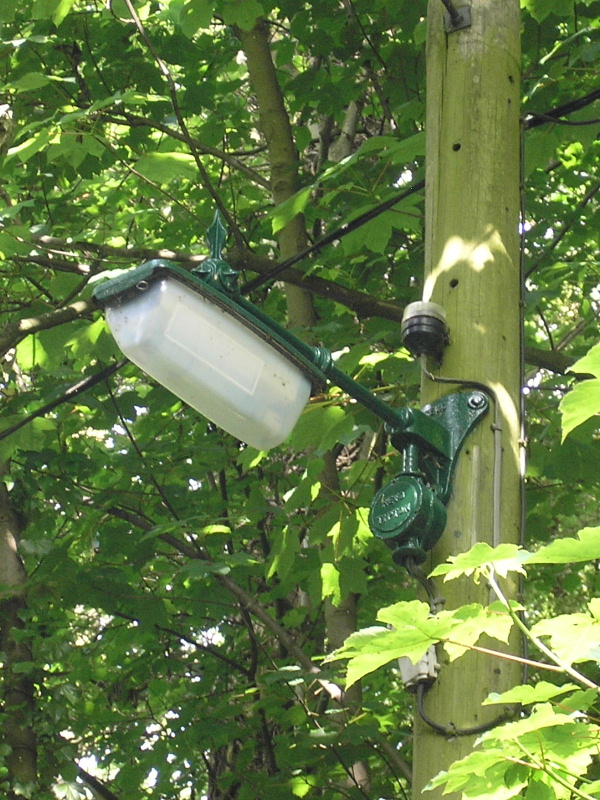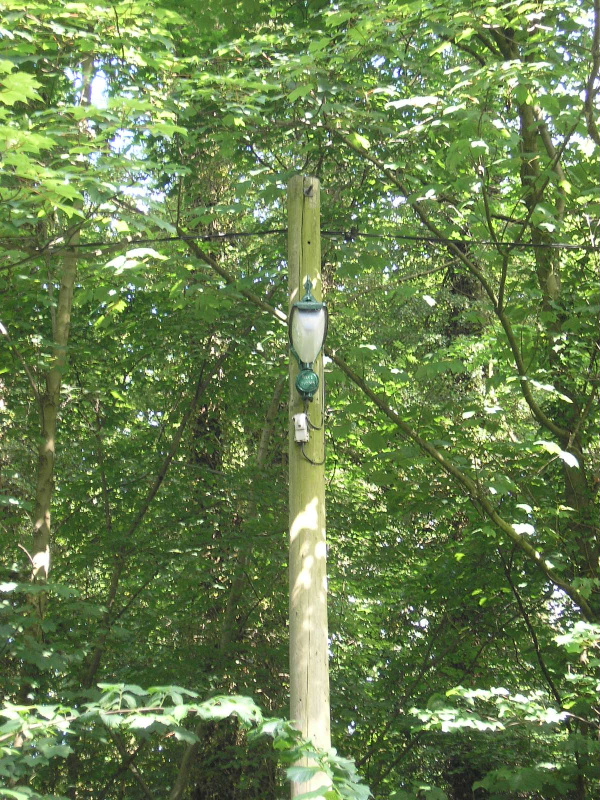 A few Z9481s remained in their 'unrestored' condition at the time; the following photographs show one such installation: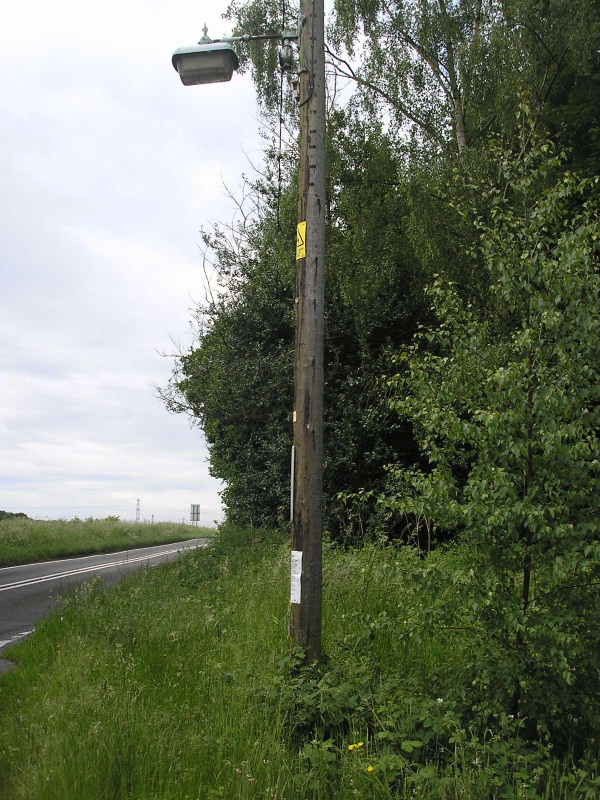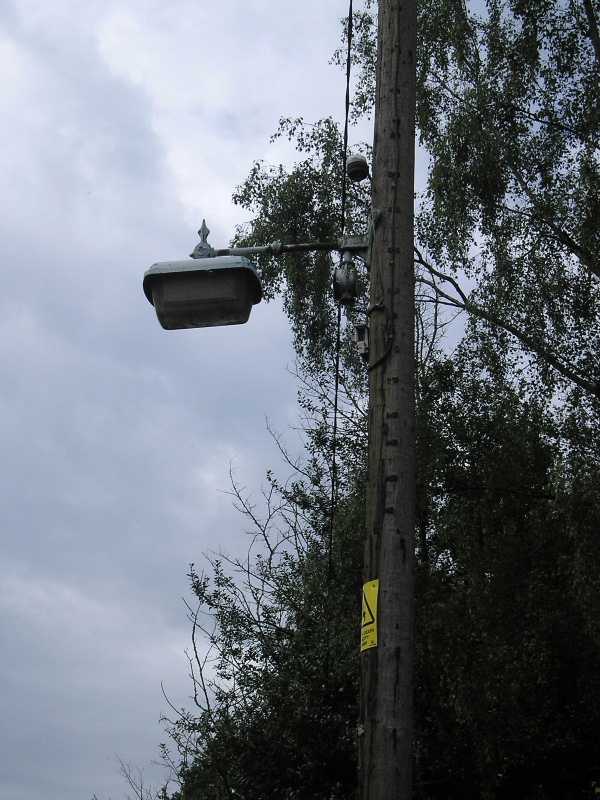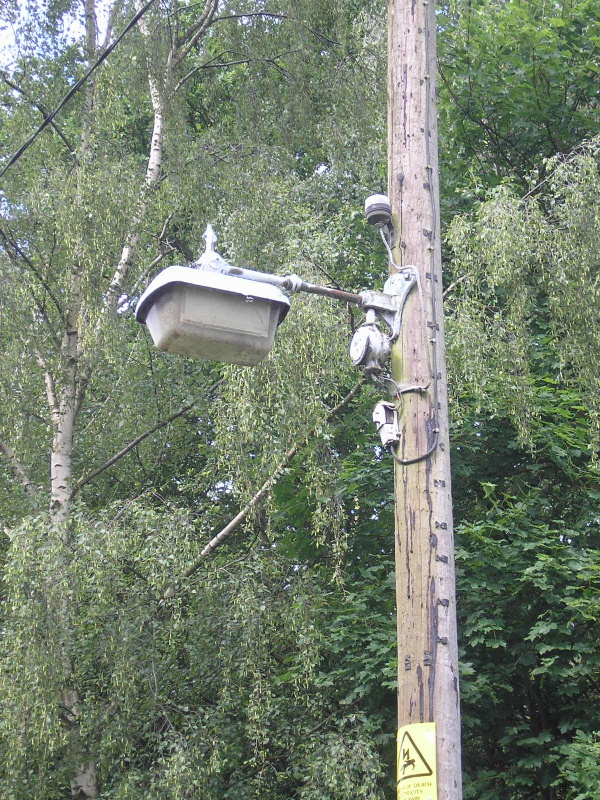 ---
CLICK HERE TO MAKE A MONETARY DONATION
© 2002 - English Street Lights Online