57A. Weaver Road, Nantwich, Cheshire Located in the corner of a small parking area at the end of the road is a 1950s' GEC 15 ft (5 m) concrete column with top-entry bracket supporting a GEC 'Small Oxford' Z5566 lantern for 80 - 125 Watt Mercury Vapour (MBF) lamps. This installation may be original to when the road was constructed, but appears to have been forgotten when new lighting was installed throughout the rest of the estate. Google Street View imagery captured in 2009 shows the lantern dayburning at the time, revealing the characteristic dull green glow of a worn-out Mercury Vapour lamp, suggesting that it had been in this condition for a while.
By August 2020, when these pictures were captured, the lantern was no longer dayburning - the fault may have been rectified, or the lamp may have become so dim that its glow was no longer visible in daylight.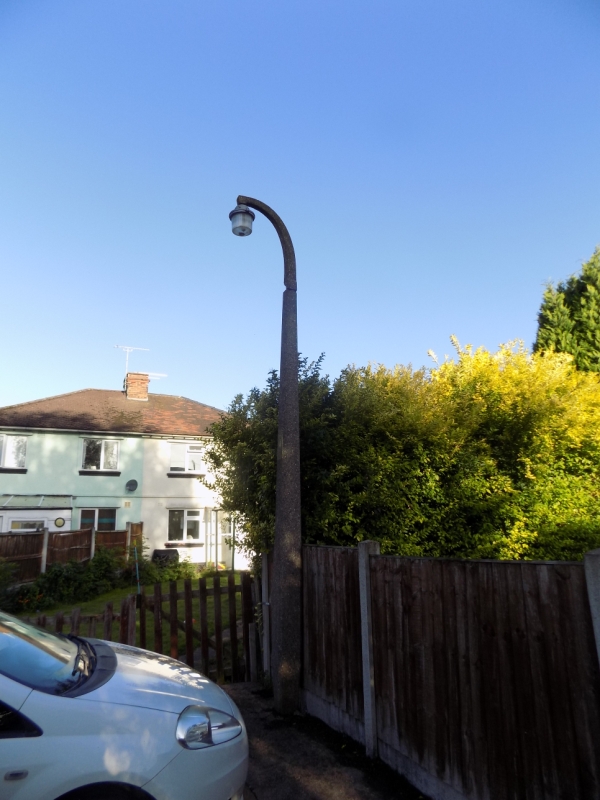 The concrete is beginning to spall at the joint between the column and the bracket.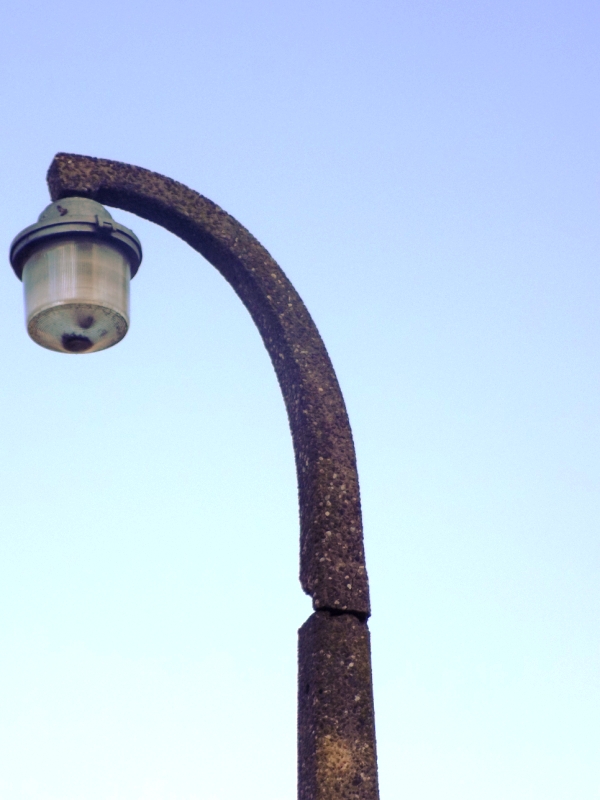 The lantern features a scaled-down version of the thick glass 'Difractor' refractor bowl seen on the main road lantern of the same name. A separate internal refractor appears to exist too.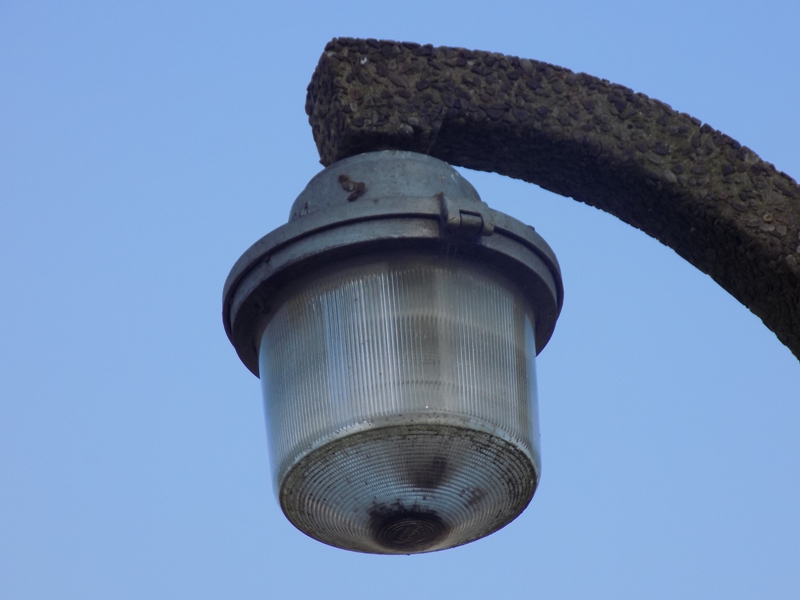 The position of the column is unusual - a more central position would have lit the parking area more effectively.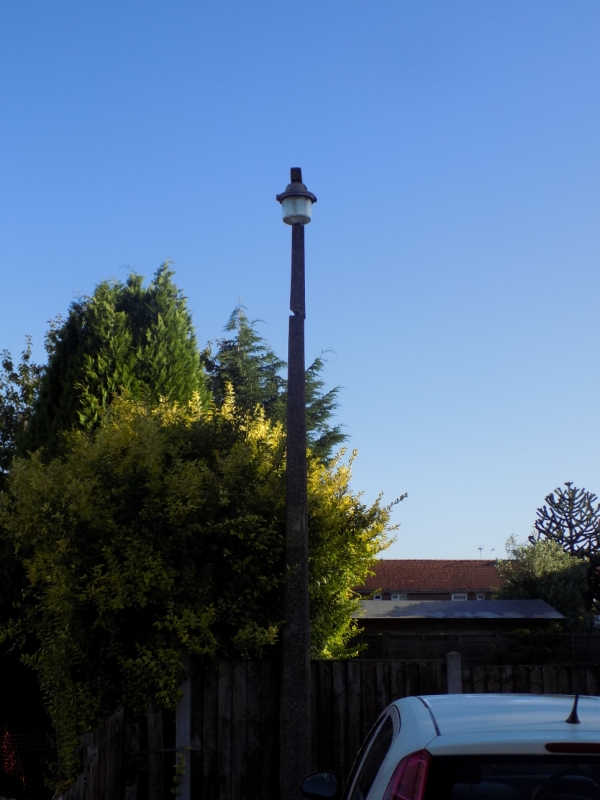 The Z556# range of lanterns were an evolution of the Z554# range that appeared in the mid-1940s; however, this range was, itself, superseded by the Z558# range in the 1960s.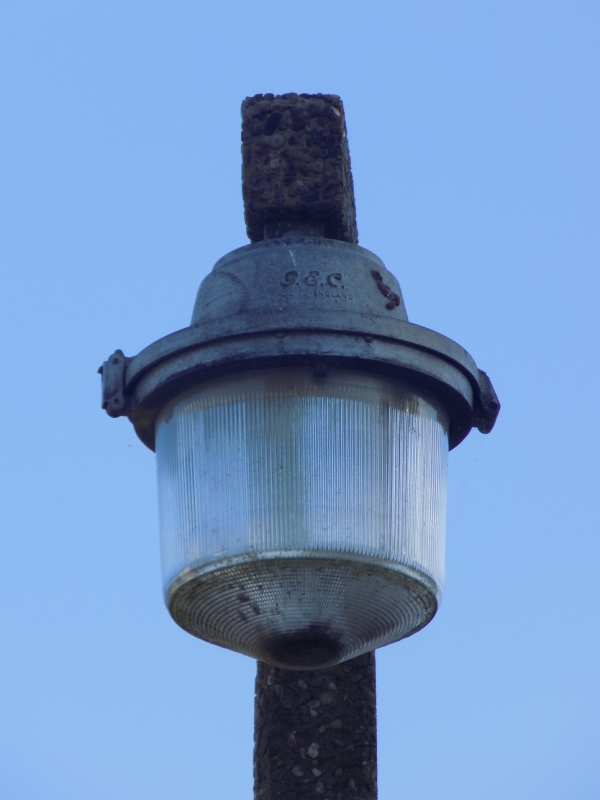 The lantern is aligned a few degrees out of its 'correct' focusing position.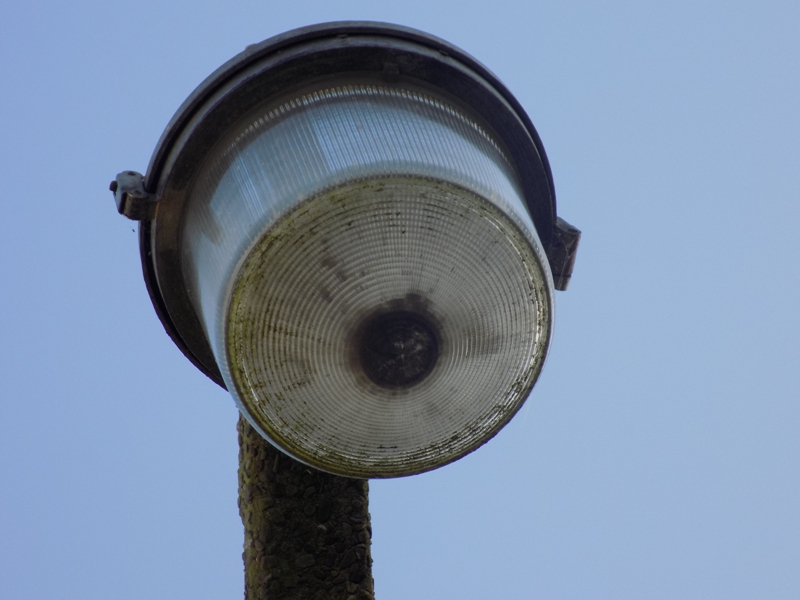 More cracking around the bracket joint is evident here.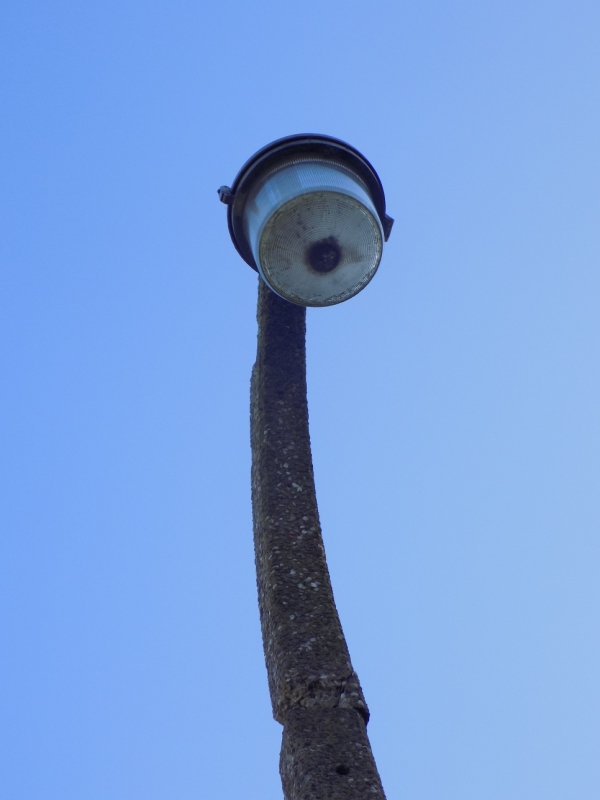 The cast aluminium GEC door faces to the left, rather than forwards.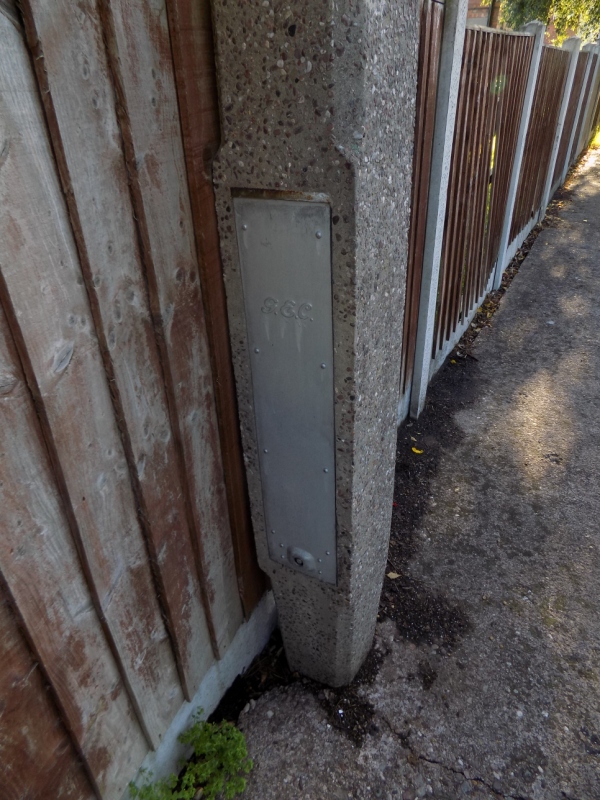 ---
CLICK HERE TO MAKE A MONETARY DONATION
© 2002 - English Street Lights Online