60. The Saracen's Head, Weston, Staffordshire. In the car park of this pub is a gearless Revo Lucidor, running a 90 Watt SOX lamp, although the lantern was really designed for 140 Watt SO/H and SOI lamps (which are the same physical size as a 90 Watt SOX.) I think it may work - there is no reason why it shouldn't.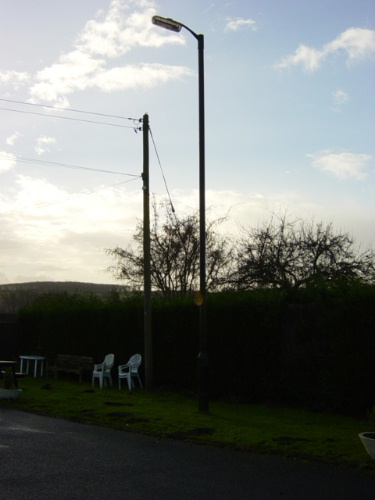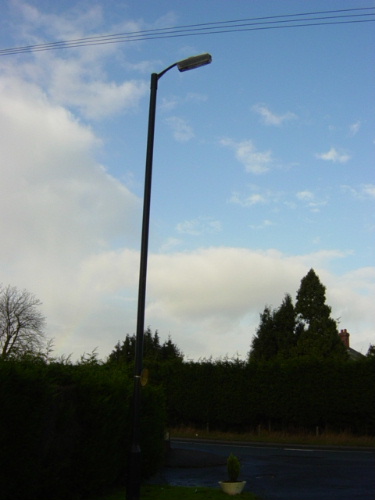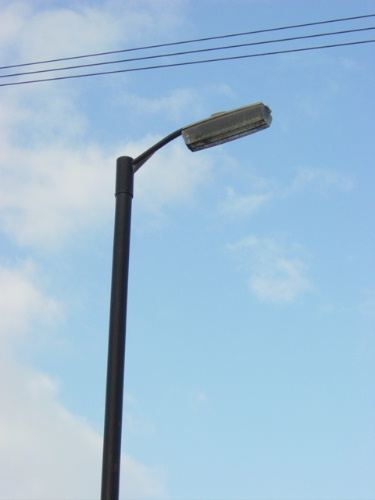 ---
Also in the car park is a very grubby gear-in-head Thorn Alpha 9. It may no longer work as a metal halide floodlight is installed on the same bracket.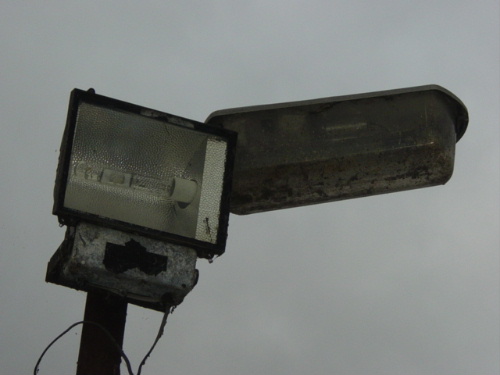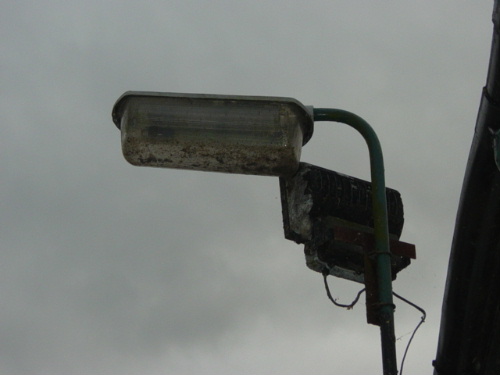 Sadly, the Alpha 9 had been removed when I next passed the pub. The Lucidor remained extant in 2020, however.
---
CLICK HERE TO MAKE A MONETARY DONATION
© 2002 - English Street Lights Online