65b. B6179 Butterley Hill, Ripley Positioned within a small compound housing an electricity substation is a Stanton 7 concrete column supporting the remains of a Revo C14408T 'Bell Top' lantern, both of which date from the 1950s and are likely to be original to when the substation was built - the light would be switched manually by engineers working on the substation at night, although, as the lantern now lies derelict, and the column is spalling at its joint with the bracket, this functionality must have fallen out of favour. Today, access to the substation is gained by passing across a private driveway for an adjacent property; however, until the early 2010s, the substation was located within a patch of waste ground.
The column is rather well-camouflaged alongside the similarly-coloured trees behind it.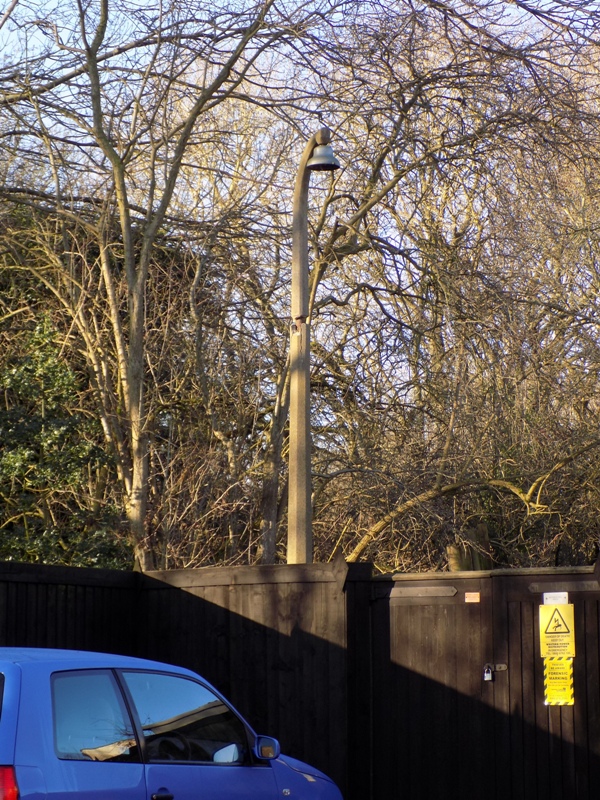 The bowl, refractor and reflector are all missing from this example, and the lantern itself has rotated slightly out of alignment - the lug visible on the 'front' should be perpendicular to the bracket.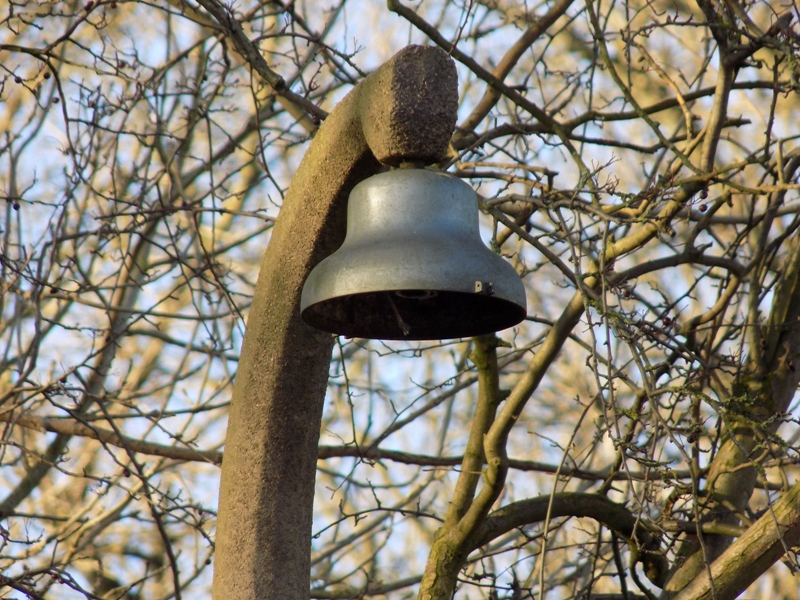 See also - Survivors 96 (Gibfield Lane, Belper), 103C (Nottingham Road, Somercotes), 150B (Milnhay Road, Langley Mill) and 171B (Off Church Street, Kilburn).
---
A little further up the hill is a relatively short steel post topped with a GEC Z5672 lantern.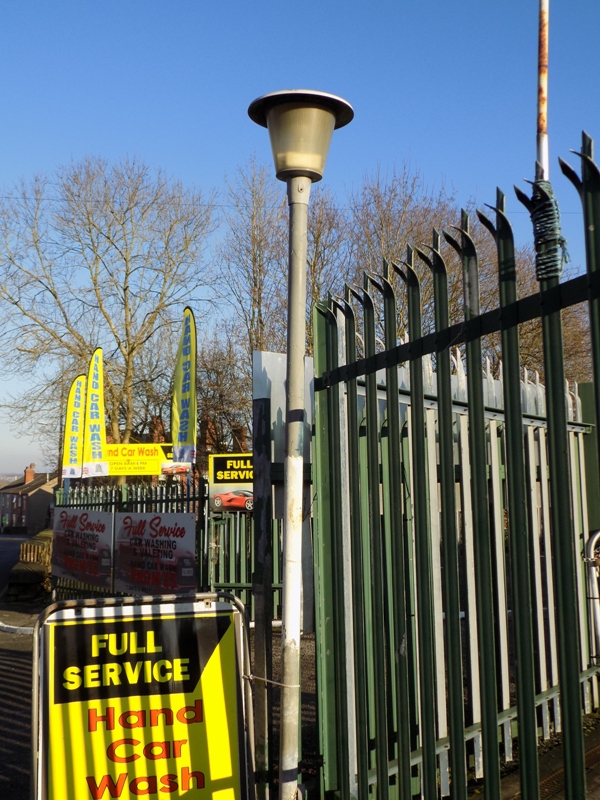 A Thorn 70 Watt SON ballast has been placed within the lantern, owing to there being nowhere for the gear to be installed remotely.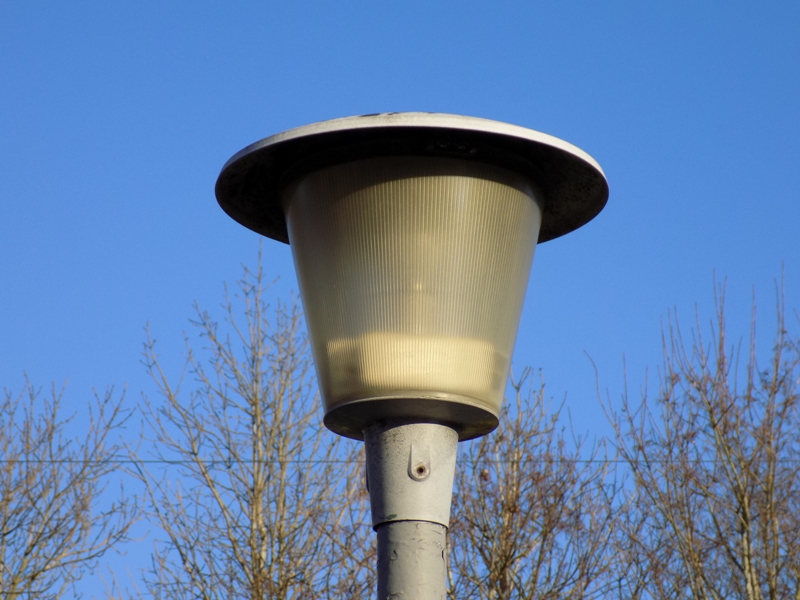 Fortunately, the ballast is just the right size to fit comfortably within the lantern!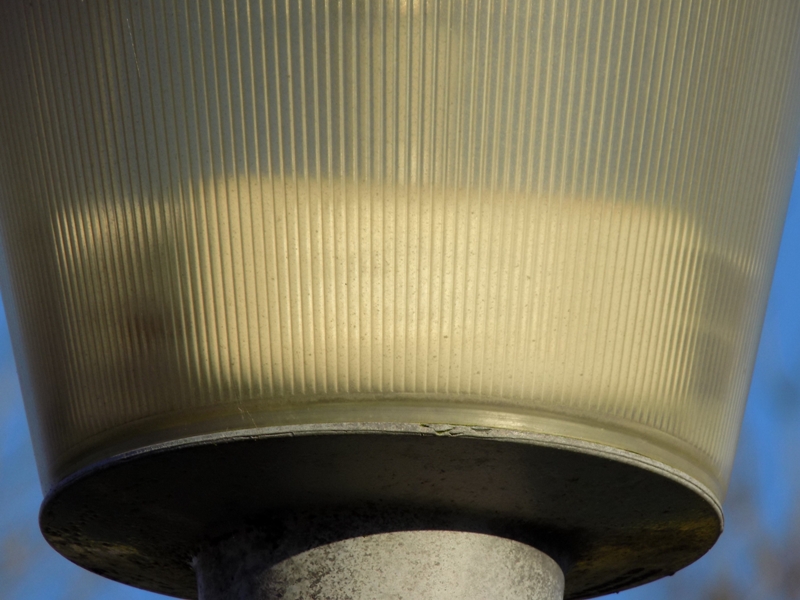 ---
CLICK HERE TO MAKE A MONETARY DONATION
© 2002 - English Street Lights Online