72. Church St, Uttoxeter, Staffordshire. Along this road are three unsleeved 8 m Stanton columns in very good condition. Two of the columns (6Bs) probably date from the 1950s, and support GEC Z8526s; the other (an 1808), dating from a little later, supports an Atlas Alpha 3. This may be original, though the Z8536s are likely to be replacements. Unusually, the 'shepherd's crook' style brackets are side-entry - they are more commonly seen as top-entries.
One of the 6Bs is pictured below.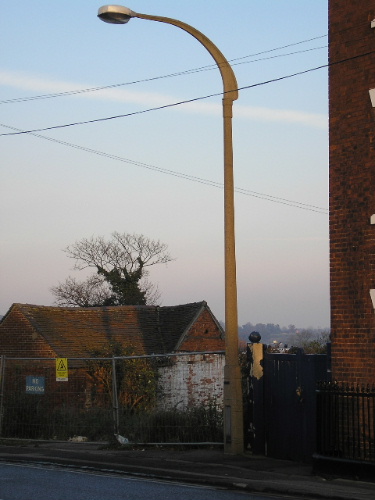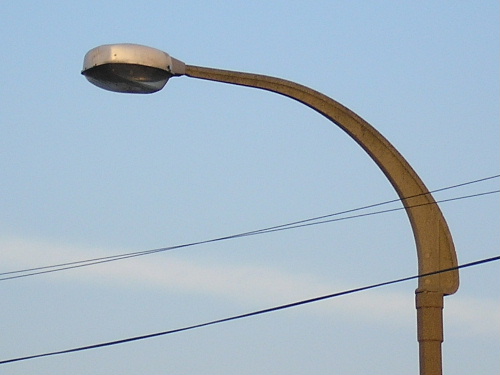 The 1808 is the next one to be seen along the road.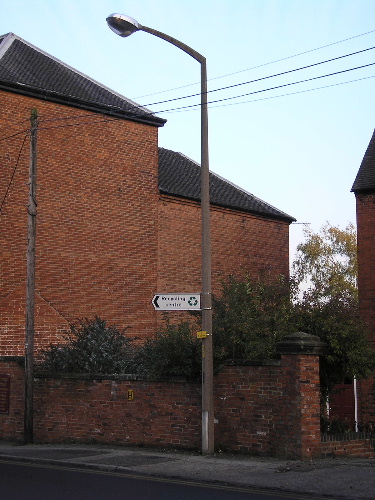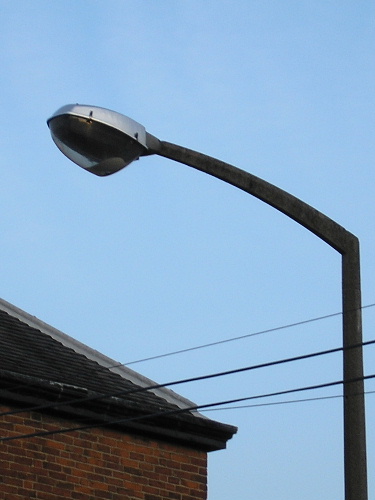 The concrete columns were, subsequently, replaced as part of the Staffordshire Street Lighting PFI; however, in 2021, I discovered a sheet steel column a little further along Church Street supporting a GEC Z8422.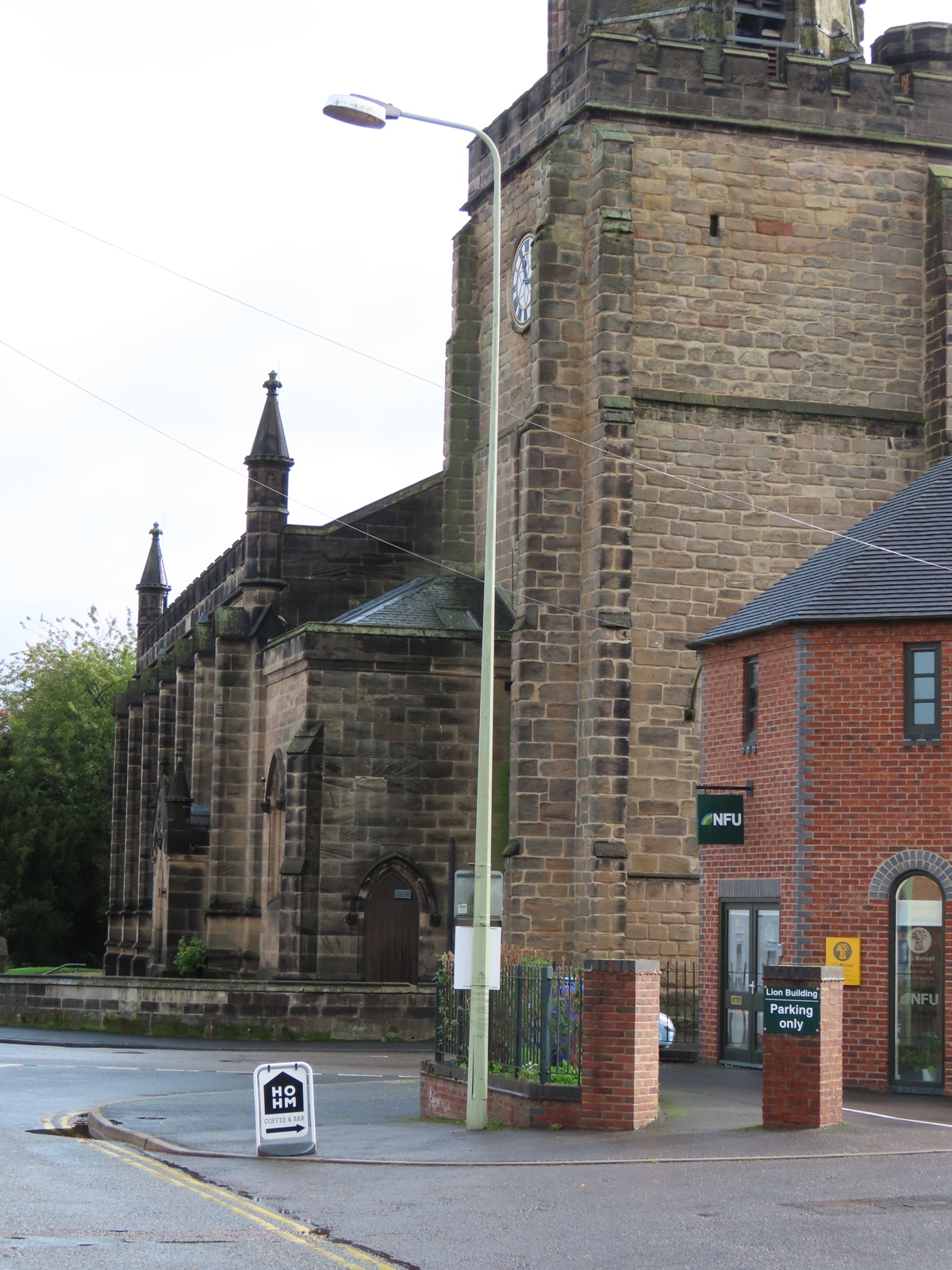 Two photocell detectors are visible on the fixed central section of the lantern - a Zodion SS55-type detector to the left, and a larger Royce Thompson P42-type detector to the right - the latter is probably the older of the two, and will have been made obsolete when the former was introduced.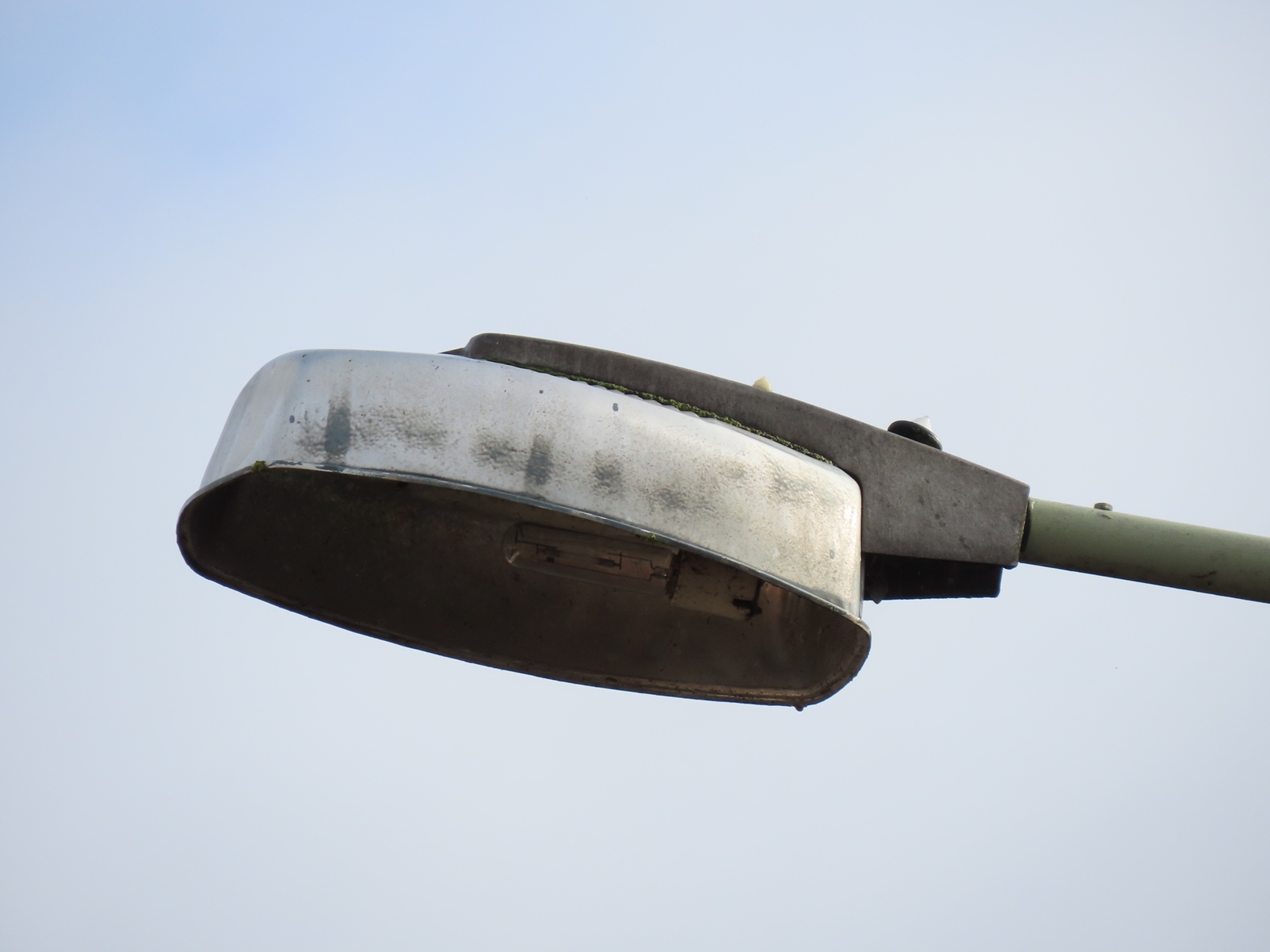 A 150 Watt SON-T lamp is fitted within the lantern, although this is also a later modification - originally, the lantern is likely to have run a 250 - 400 Watt MBF lamp. The cover glass (or bowl, in which case, the lantern would be a Z8426) is missing from the lantern, defeating the need to hinge the canopy section forward, in order to change the lamp.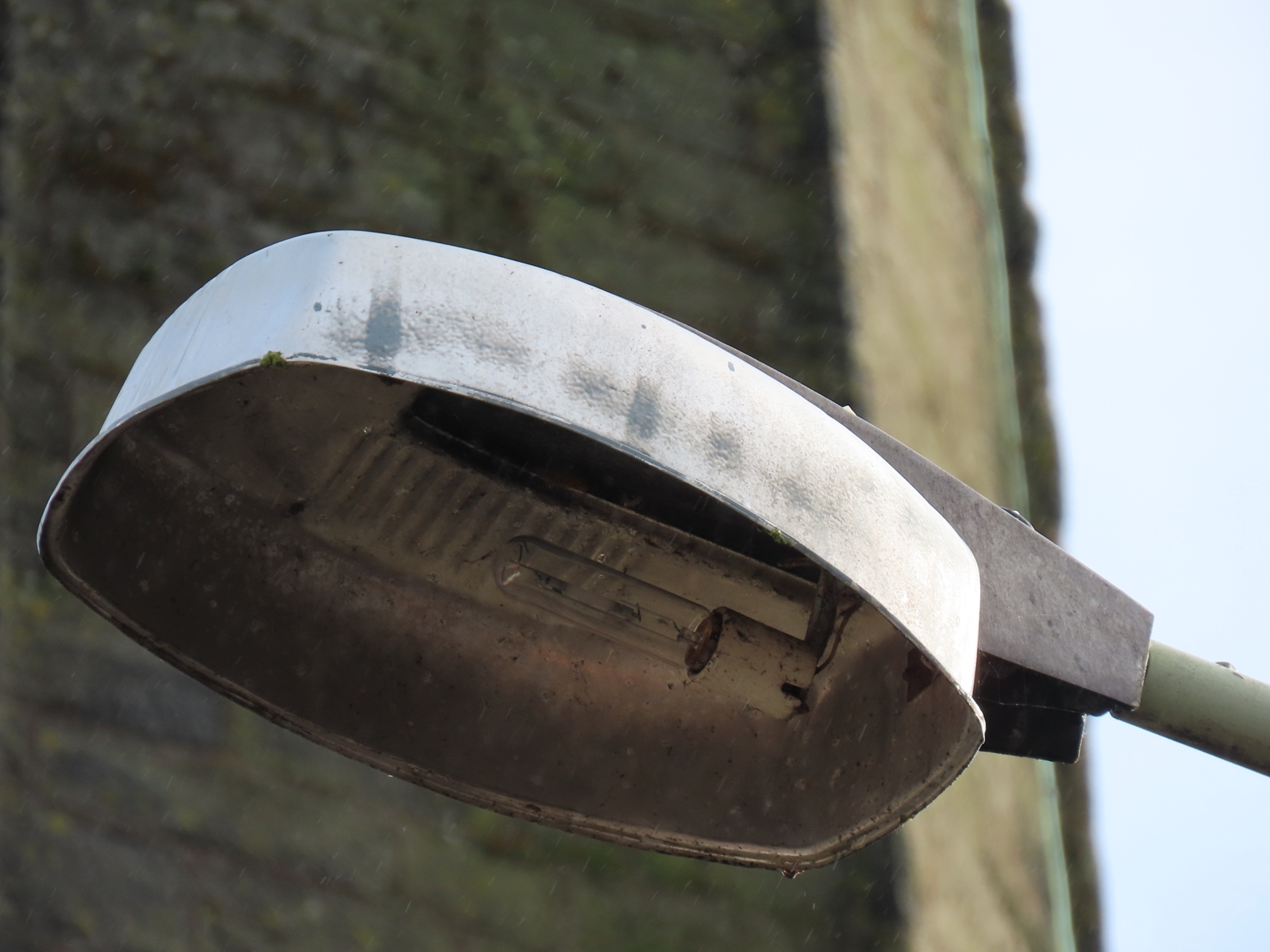 By April 2022, this lantern had been replaced. Surprisingly, an Urbis ZX2 served as the replacement.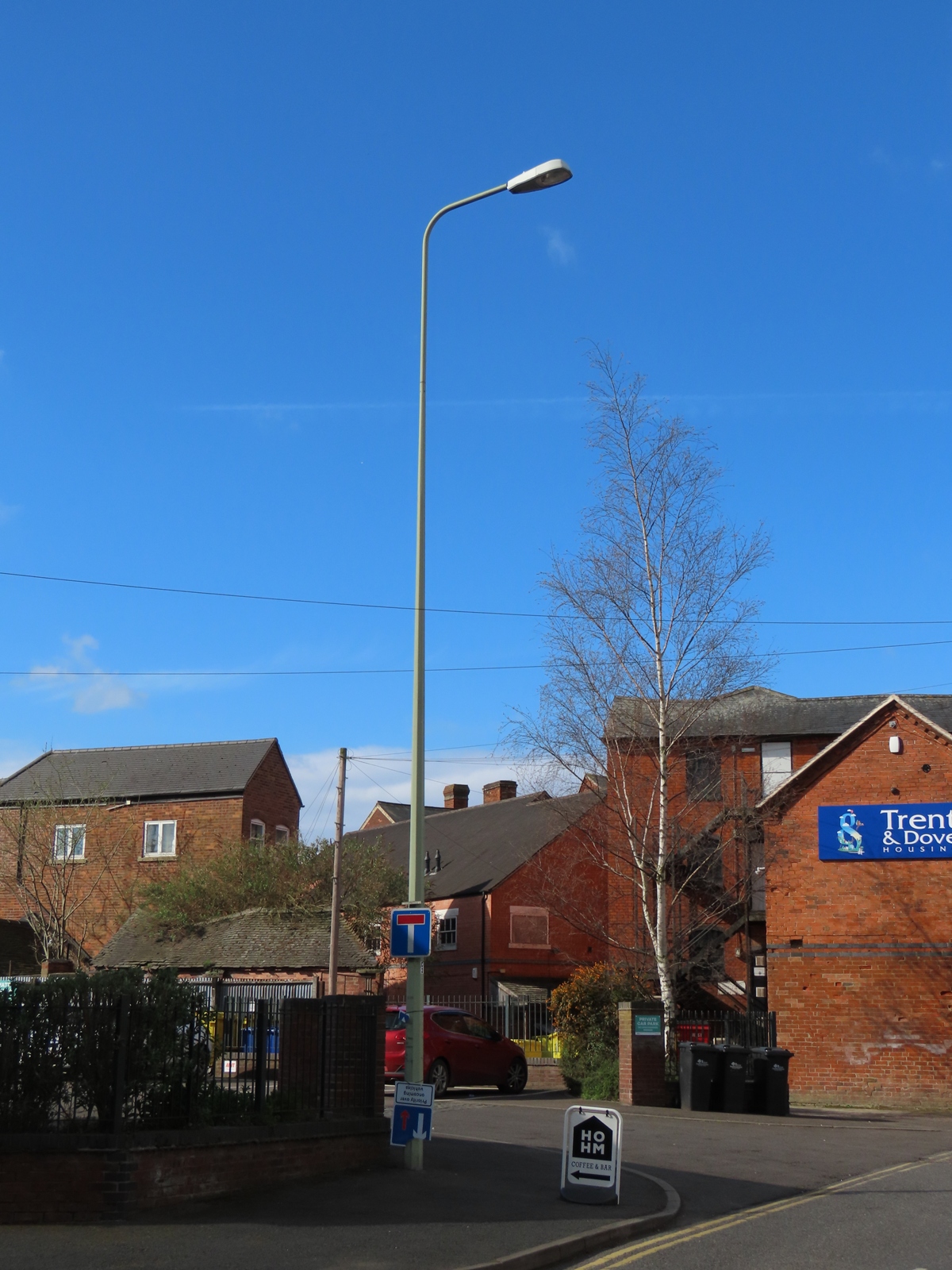 I assume that the ZX2 was unused old stock - perhaps, the column will be replaced completely in the near future, and fitting this lantern is an interim measure. There could be a policy ruling that lanterns with missing covers have to be replaced, if a suitable cover cannot be found.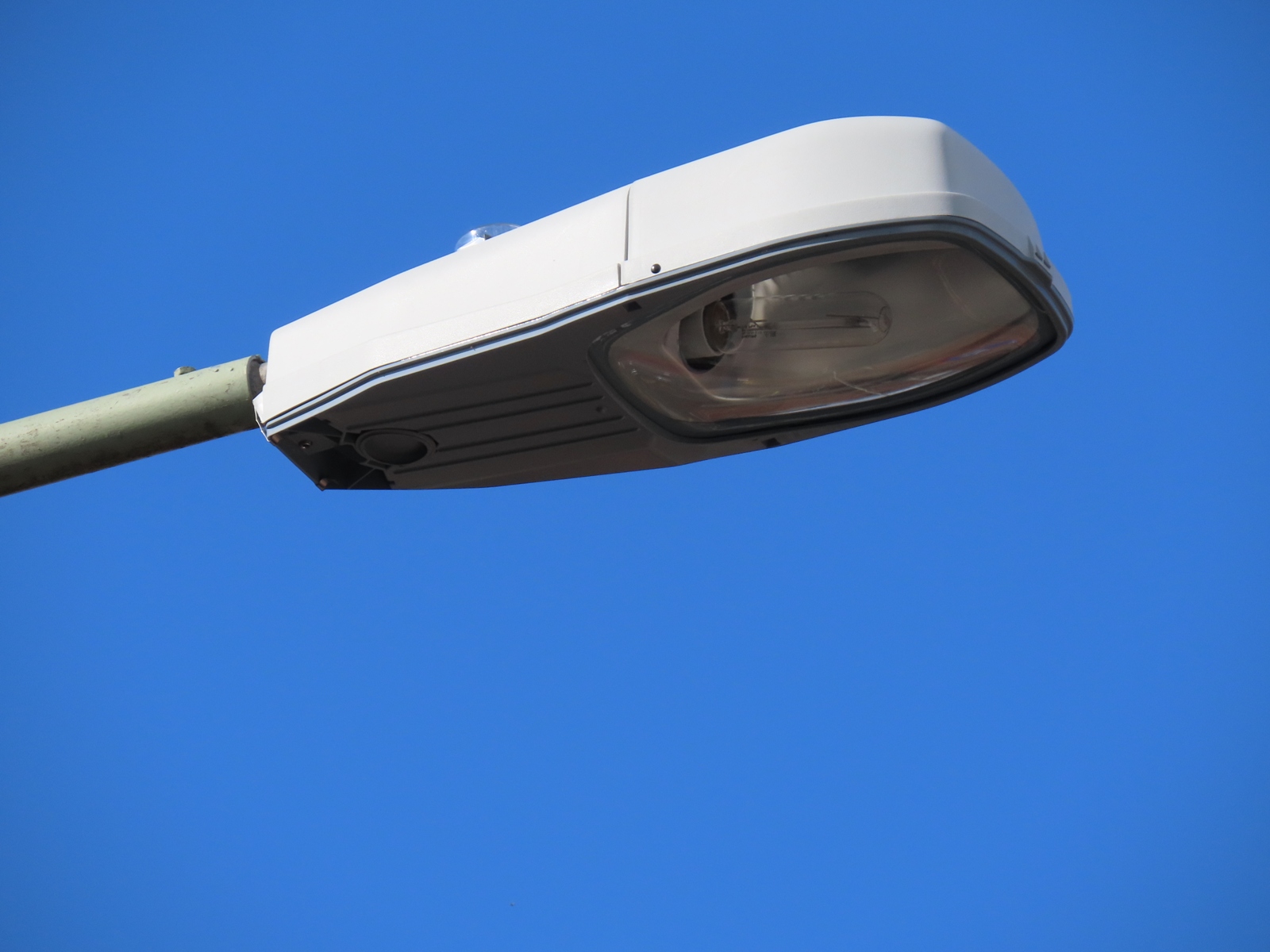 ---
CLICK HERE TO MAKE A MONETARY DONATION
© 2002 - English Street Lights Online