72A. Carter St, Uttoxeter, Staffordshire. Attached to the wall of "Rascals" hair salon is an abandoned 1930s' open reflector lantern attached to an ornate cast iron Lucy top-entry bracket. The lantern itself may be a Lucy product too (such as the appropriately-named "Street Lighting Lantern"), but equally, could be Revo "Lodestar", which was of very similar appearance. This installation appears to be the sole survivor from a much earlier lighting scheme along Carter Street - it is visible in both this picture taken in around 1955, as well as this picture taken approximately ten years later, but in both images, newer lighting exists, and no other similar installations of this type are visible.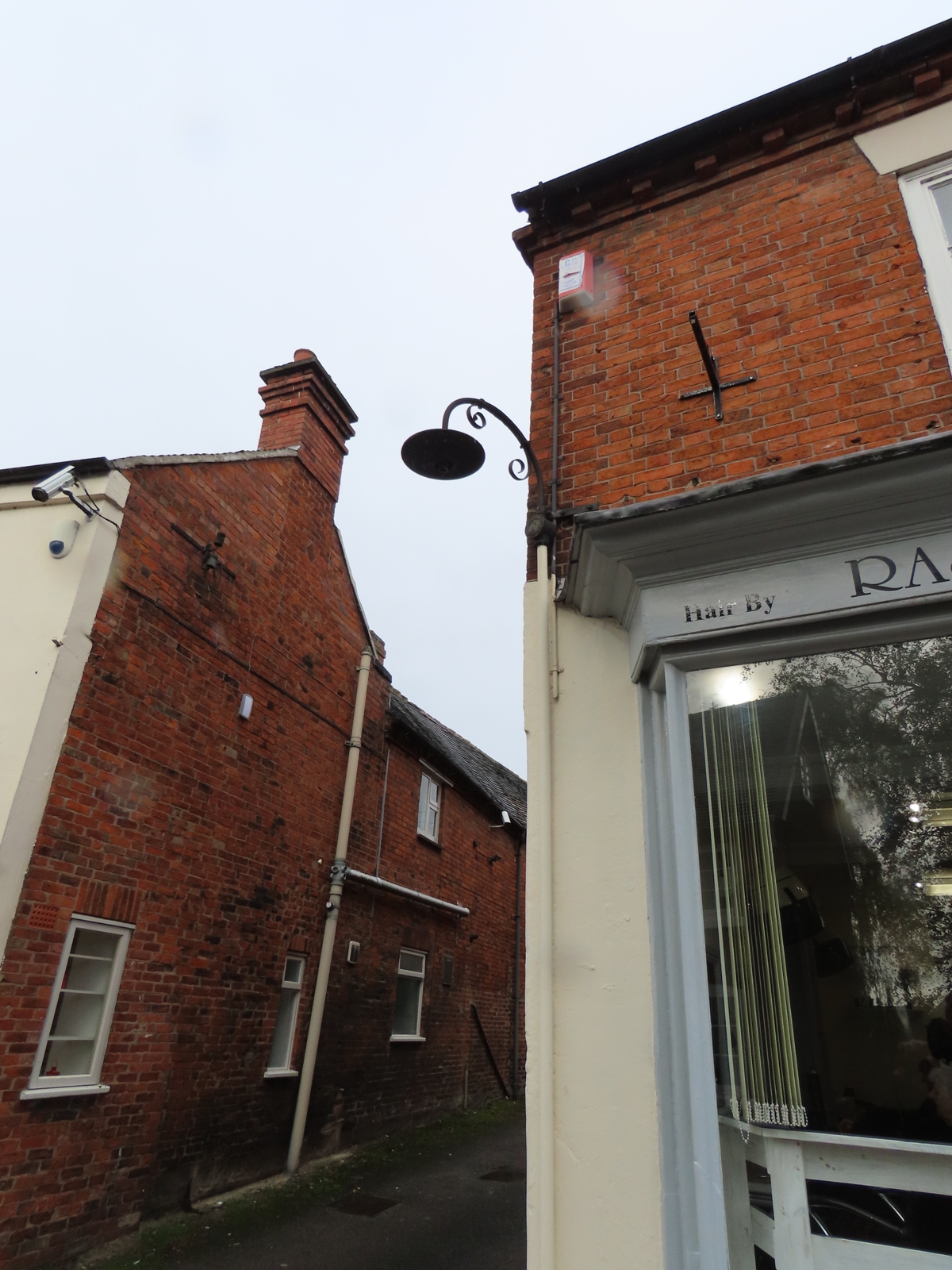 The (usually white) enamel reflector appears to have been painted black, although traces of the white are showing through. Corrosion is visible in the spun steel sheet too. Cast into the small circular enclosure at the end of the bracket, which would house the fuse, is "Lucy & Co. Oxford".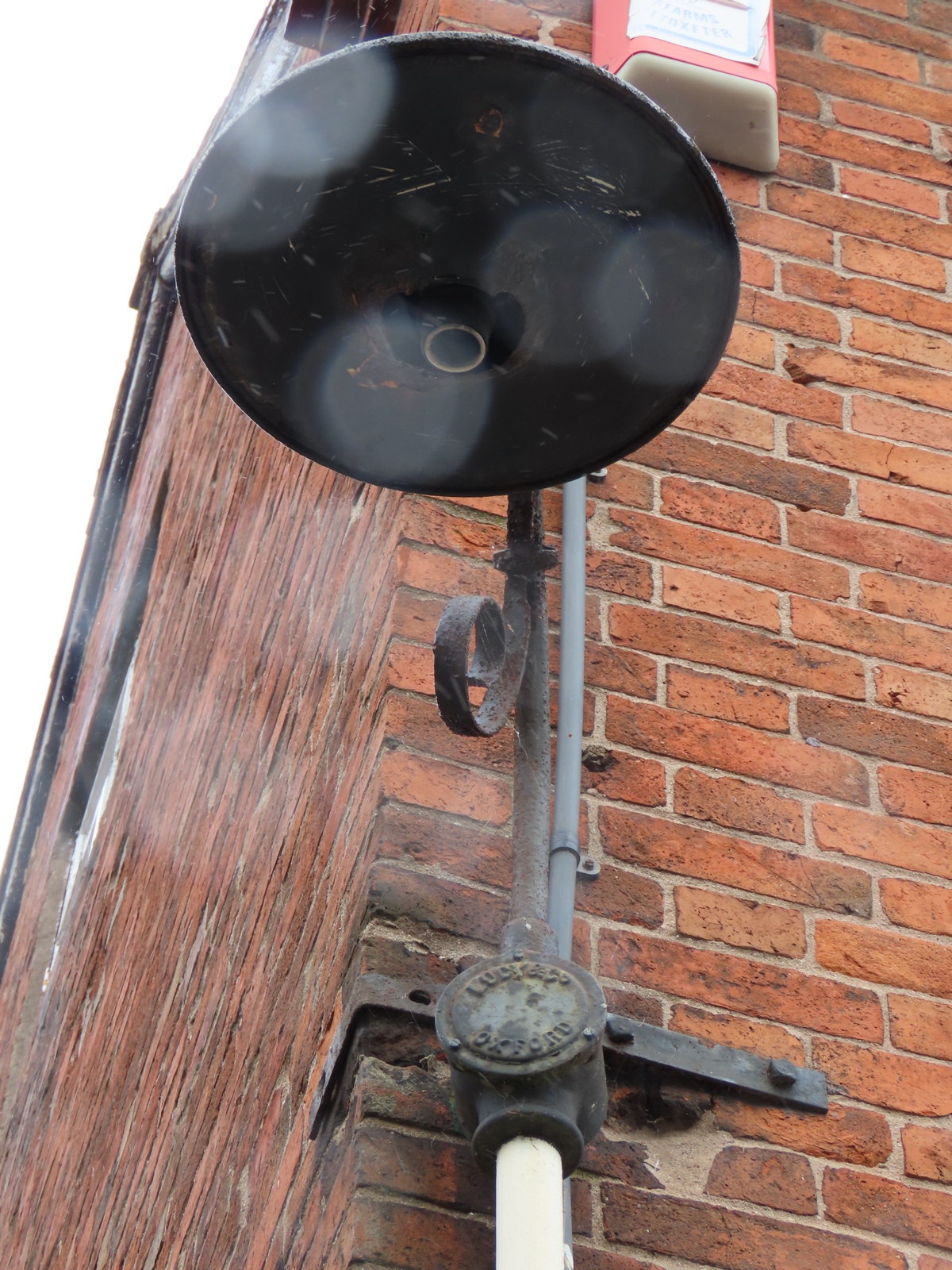 One of the present-day street lights is visible in the background, when the installation is viewed from the other direction.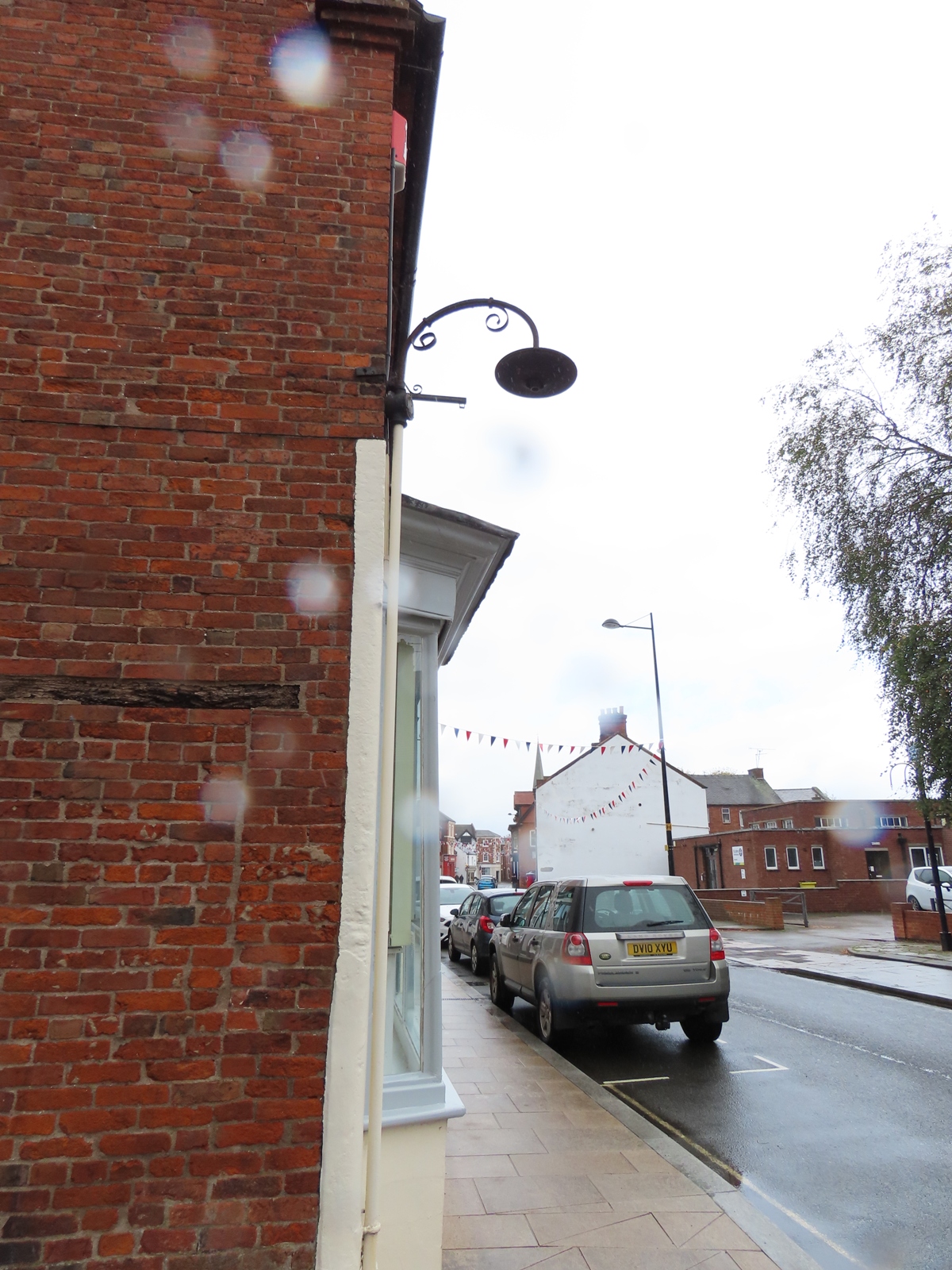 The decorative scrollwork, while bent and buckled, remains intact.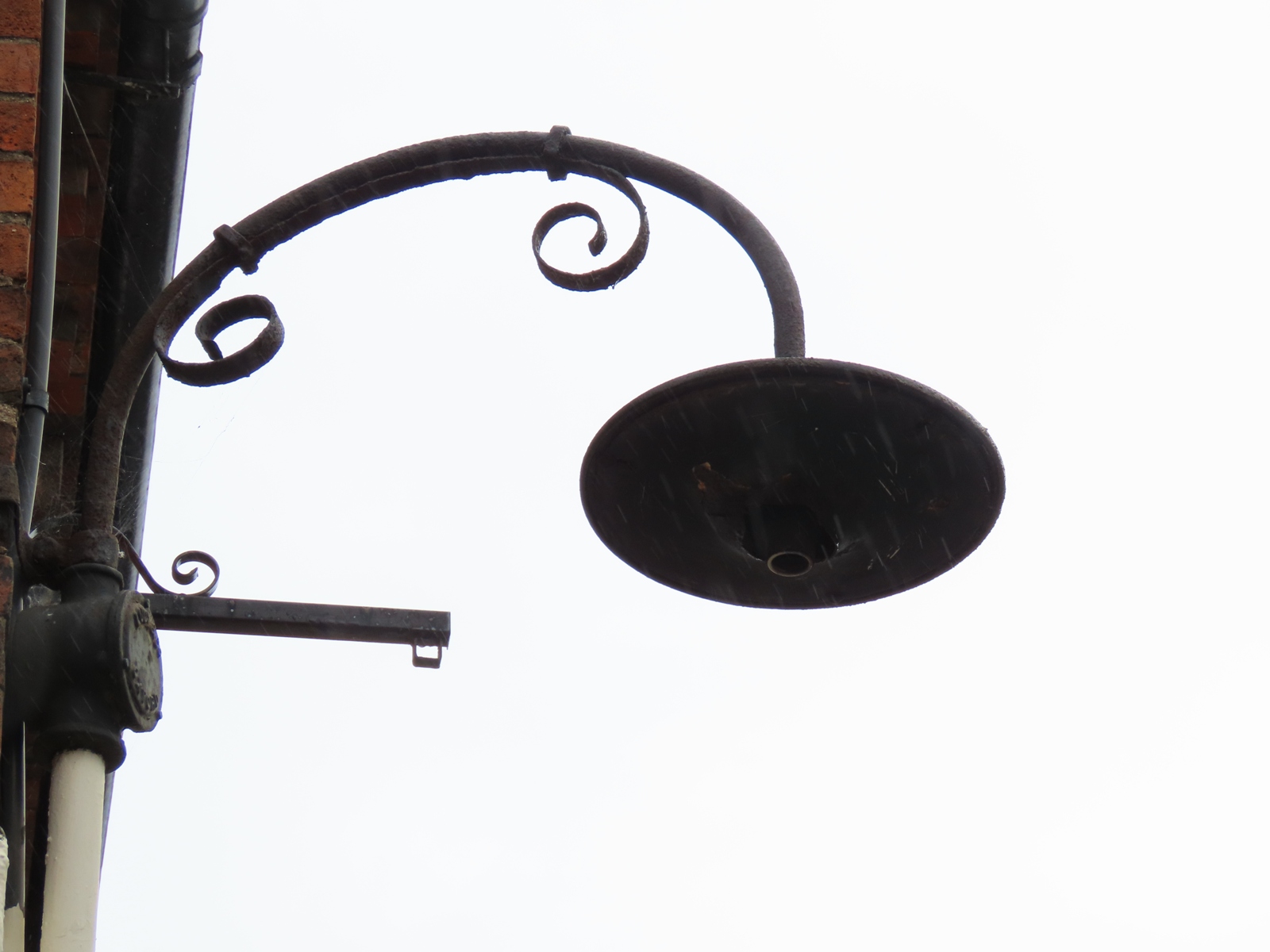 ---
CLICK HERE TO MAKE A MONETARY DONATION
© 2002 - English Street Lights Online