74. Off Goodsmoor Road, Sinfin. Situated at a disused entrance gate leading to an industrial unit is an abandoned Stanton 10 column supporting the rear casting of a Thorn Alpha 1 lantern - the rest of the lantern having been lost long ago; presumably, through vandalism. Although the Alpha 1 is remembered as being a 90 Watt SOX lantern, it was available with a 55 Watt option too, and this is likely to be what this example ran, given the column's low mounting height.
No other columns of this type appear to exist on the site, which may have been used as a military vehicle depot. Two pillboxes, dating from the Second World War, survive on the site, with one being only a short distance away from this installation (although the column is a post-war addition).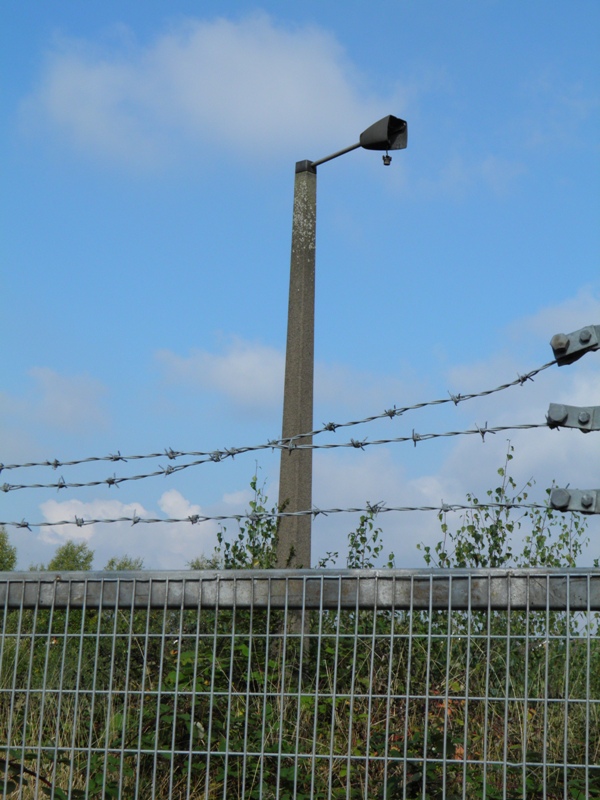 The aluminium bracket design is identical to the type seen on page 61.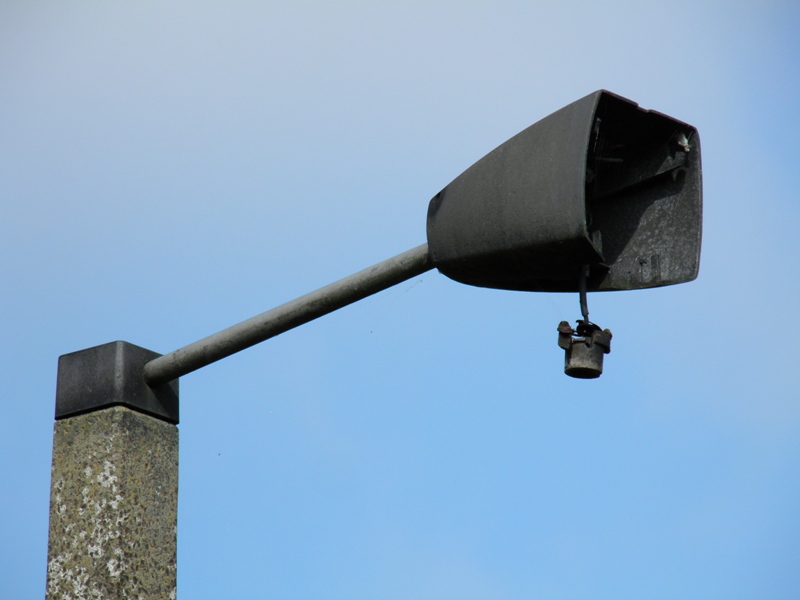 The lantern's bayonet lampholder dangles out of the casting on its cable, but all other traces of the Opticell, and its aluminium end plug, are missing.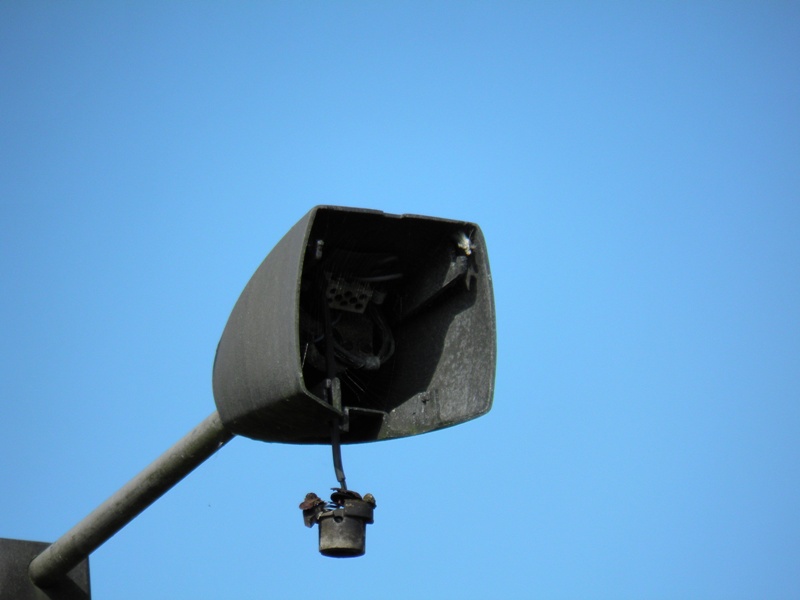 ---
CLICK HERE TO MAKE A MONETARY DONATION
© 2002 - English Street Lights Online