87. Off Bank Rd, Matlock. Fitted to a wall bracket fixed to one of Derbyshire County Council's buildings is an ELECO HW-727 fluorescent lantern; designed for two 20 Watt or 40 Watt lamps. I could not see if any were still fitted in this lantern as the bowl was very dirty, but it did not look as if any were. The cable for the lantern emerges out of the wall from a steel conduit right angle and presumably the fuse and switch (whatever that might be) is located in the office behind.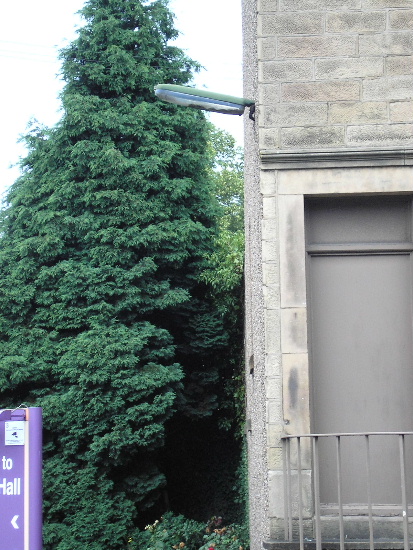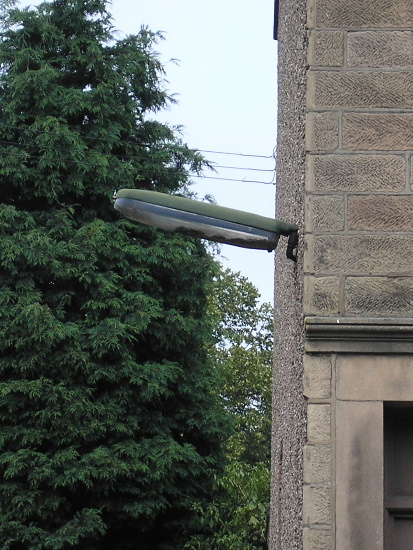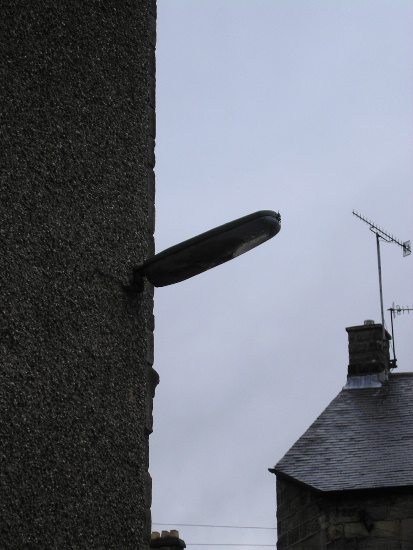 It must have been a job to fit the lantern to that pebble-dashed wall!
On Tuesday, 5th February 2008, I noticed that the bowl had disappeared - I am not quite sure what happened to it as there was a piece of it on the floor below, but I couldn't find any other traces.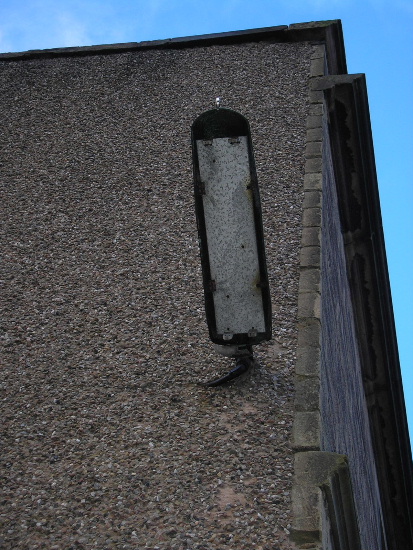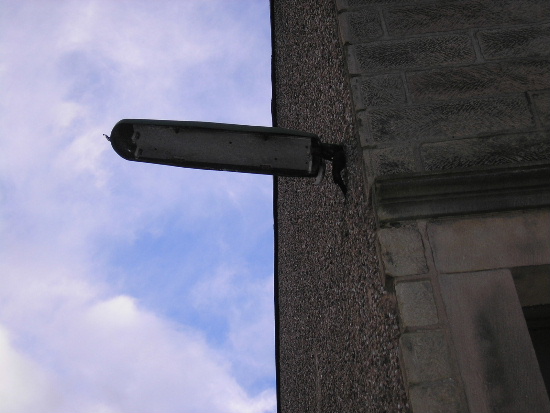 Another HW-727 entered the Collection on Friday, 16th July 2010. Click here for details.
---
CLICK HERE TO MAKE A MONETARY DONATION
© 2002 - English Street Lights Online