87b. Bank Rd, Matlock. Just down the hill from the previous Survivor are several ELECO 'Golden Ray Mk VII' HW 846 lanterns, now running 35 Watt SOX but originally they would have been fitted with 45-60 Watt SOI/H lamps; later the 40 Watt first-generation SOX. The lanterns are now all fitted with two-part cells but would probably have been controlled by time switches in the past. Some of the columns that would have supported these lanterns have had new lanterns fitted down the line, making the remained even rarer.
Sadly, shortly after these photographs were taken, in October 2006, replacement columns supporting XGS 103s were erected alongside the old ones. In fairness, the old columns had been in for at least 37 years at this time (archival photographs taken in 1969 exist, and the lanterns are visible in them), and corrosion was beginning to set in on the steelwork.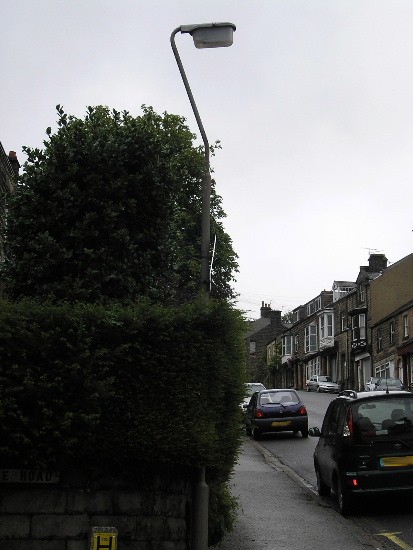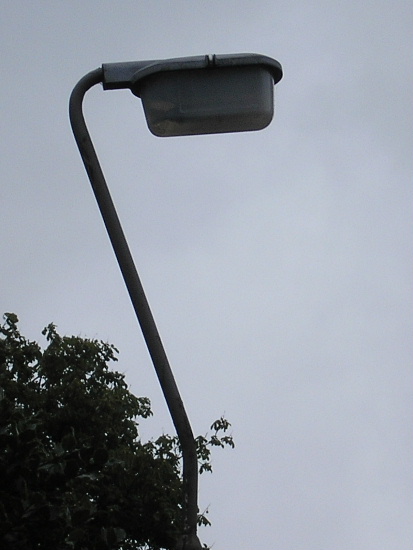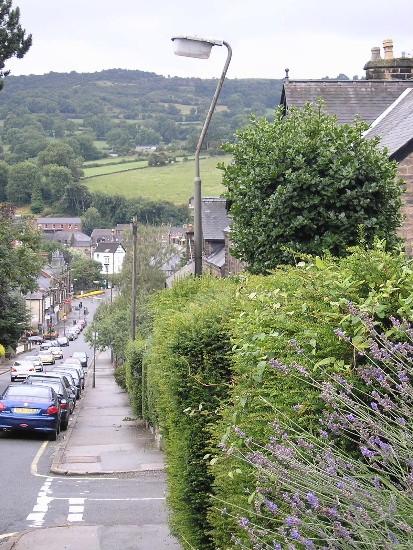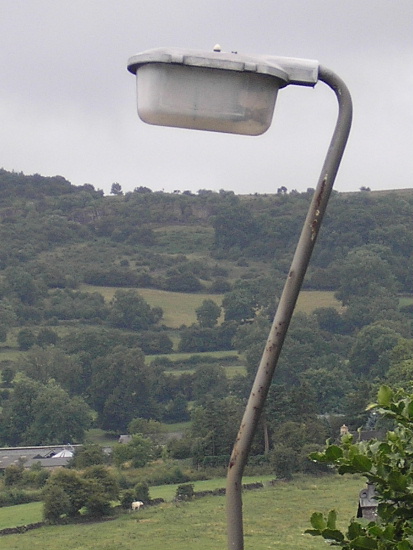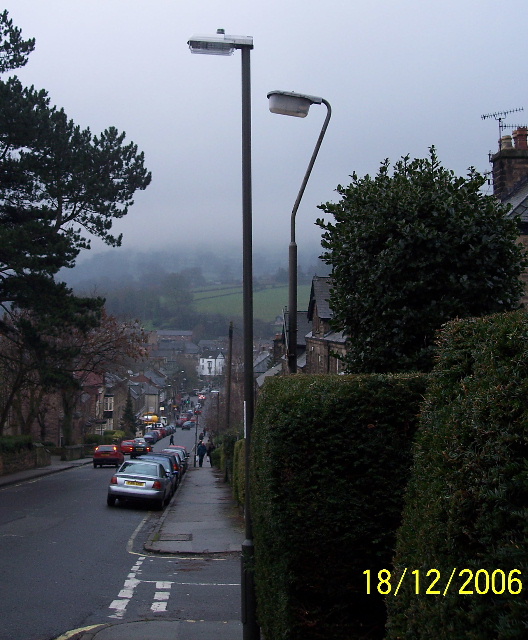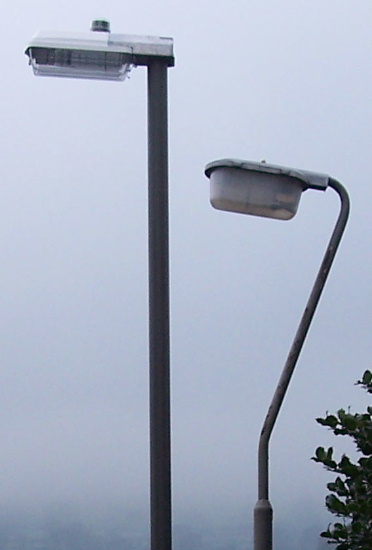 This HW-846 was still hanging on in December 2006. The new column had not yet been connected and so the old one remained very much in use.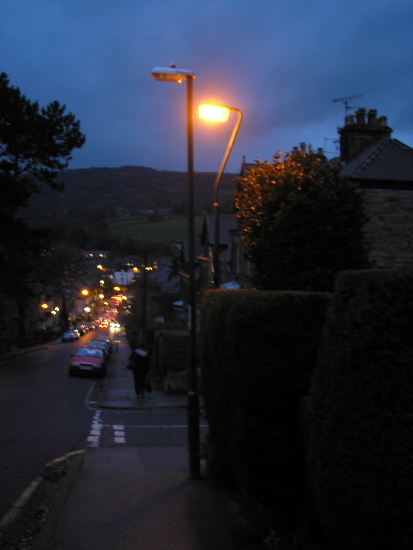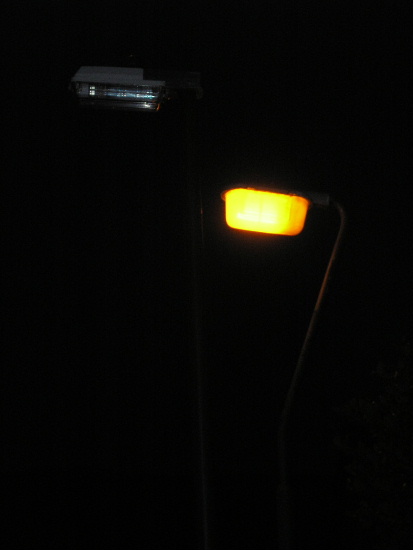 Unfortunately, despite my best efforts (including putting a bright yellow label on the door as a reminder to the workmen), this column and the following one was removed on Thursday, 29th March 2007.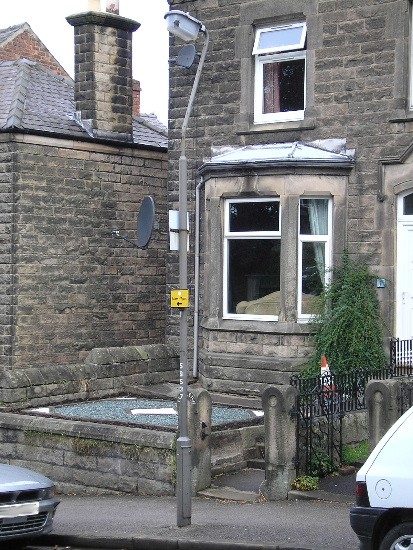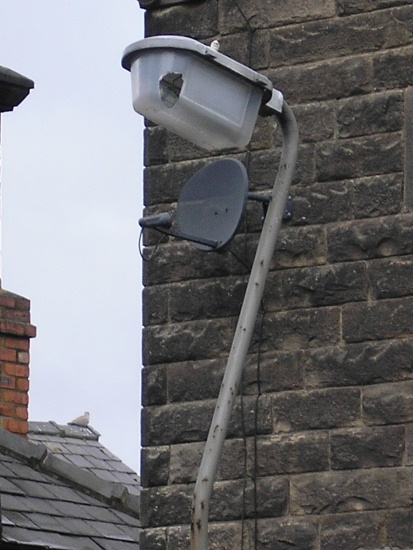 As the hill is ascended further, Bank Road becomes Rutland Street. A single HW-846 located in the centre of the junction between this road and Wellington Street still existed in June 2015. This could have been the last example of this type of lantern in Derbyshire, and as such, I was keen to save it. Sadly, however, the installation had been removed by July 2017.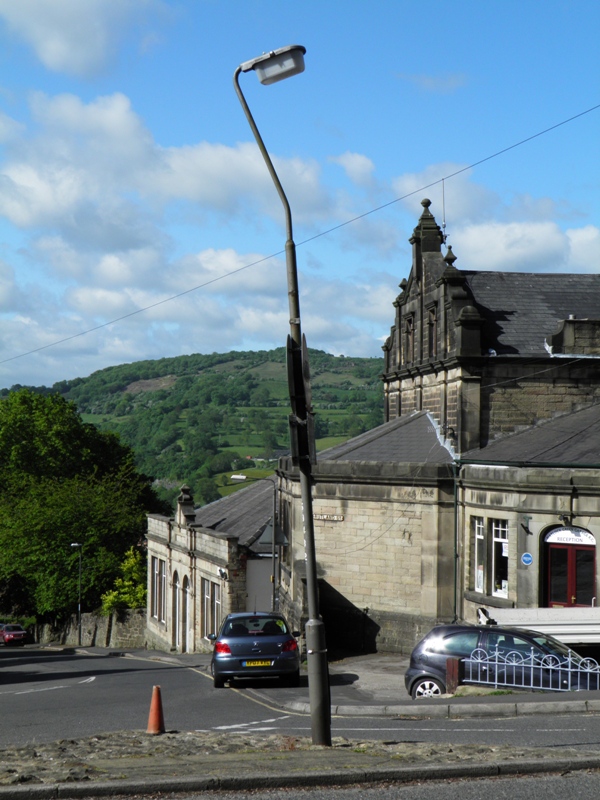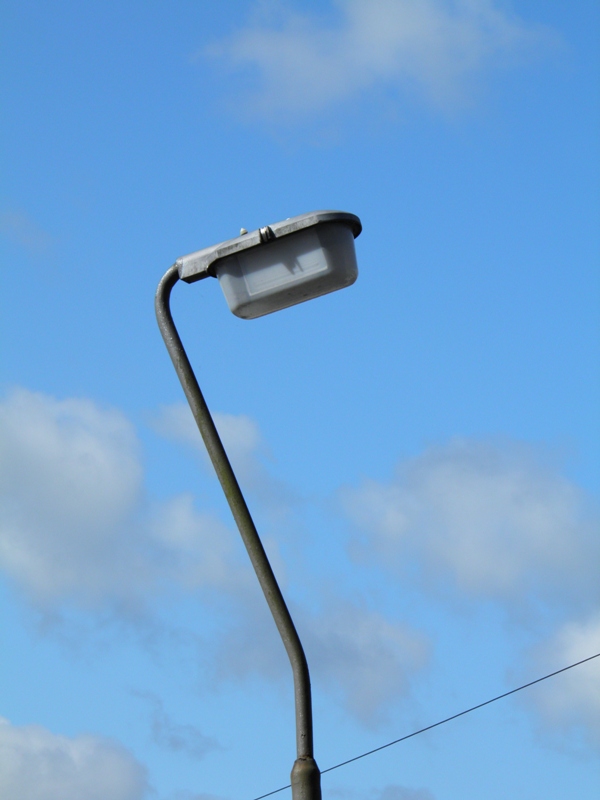 A Zodion SS55-type two-part photocell detector is visible on this lantern's canopy.
Curiously, although Rutland Street is the busier road out of it and Wellington Street, the bracket is positioned in such a way that the lantern faces away from it.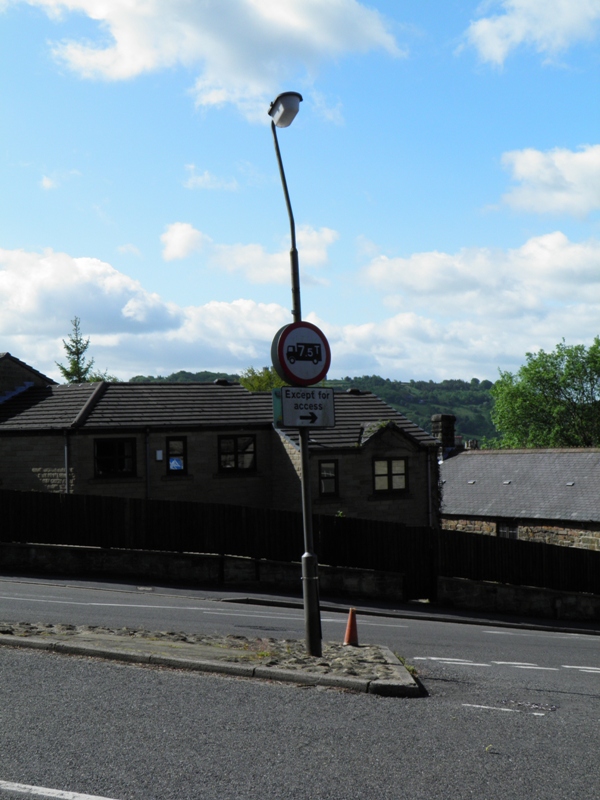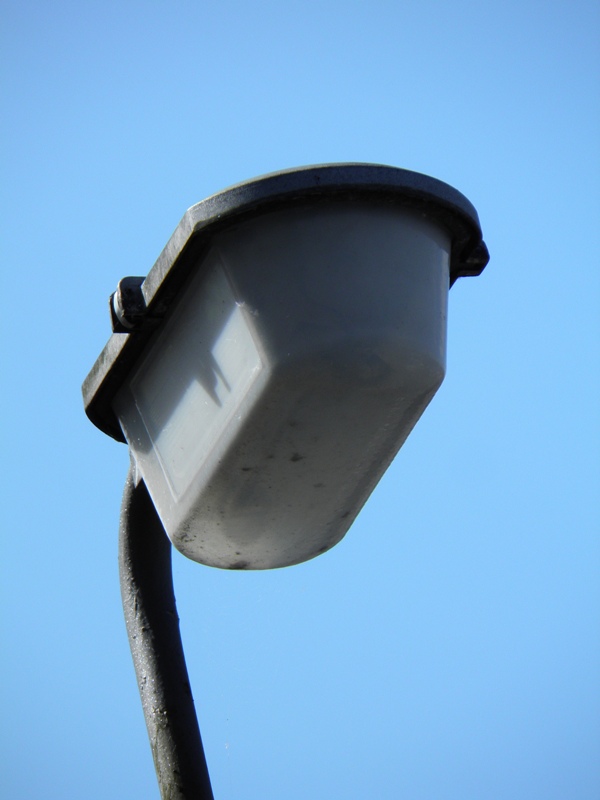 ---
CLICK HERE TO MAKE A MONETARY DONATION
© 2002 - English Street Lights Online