87J. Strutt Engineering, Off the A6 Bakewell Road, Darley Dale, Matlock Located at the top of the short lane leading to Strutt Engineering's premises is a short tubular steel column supporting an ELECO PT 1031 / PT 1179 post-top lantern. Although intended for running mercury vapour (MBF) lamps, a standard tungsten filament (GLS) lamp was installed - one of the kindly employees at the company even offered to switch the lantern on for me while I was there, but unfortunately, attempting to do this revealed that the lamp had blown - time for a spot of routine maintenance to be undertaken! Apparently, the installation is an ex-Council light, and was situated on Matlock's Old Hackney Lane originally. Thanks to everyone involved for allowing me to photograph the installation - should anyone have a need to purchase hydraulic grabs, give Strutt's a shout: https://struttengineering.com/ .
The column's top coat of grey paint is wearing away, revealing the red oxide primer beneath.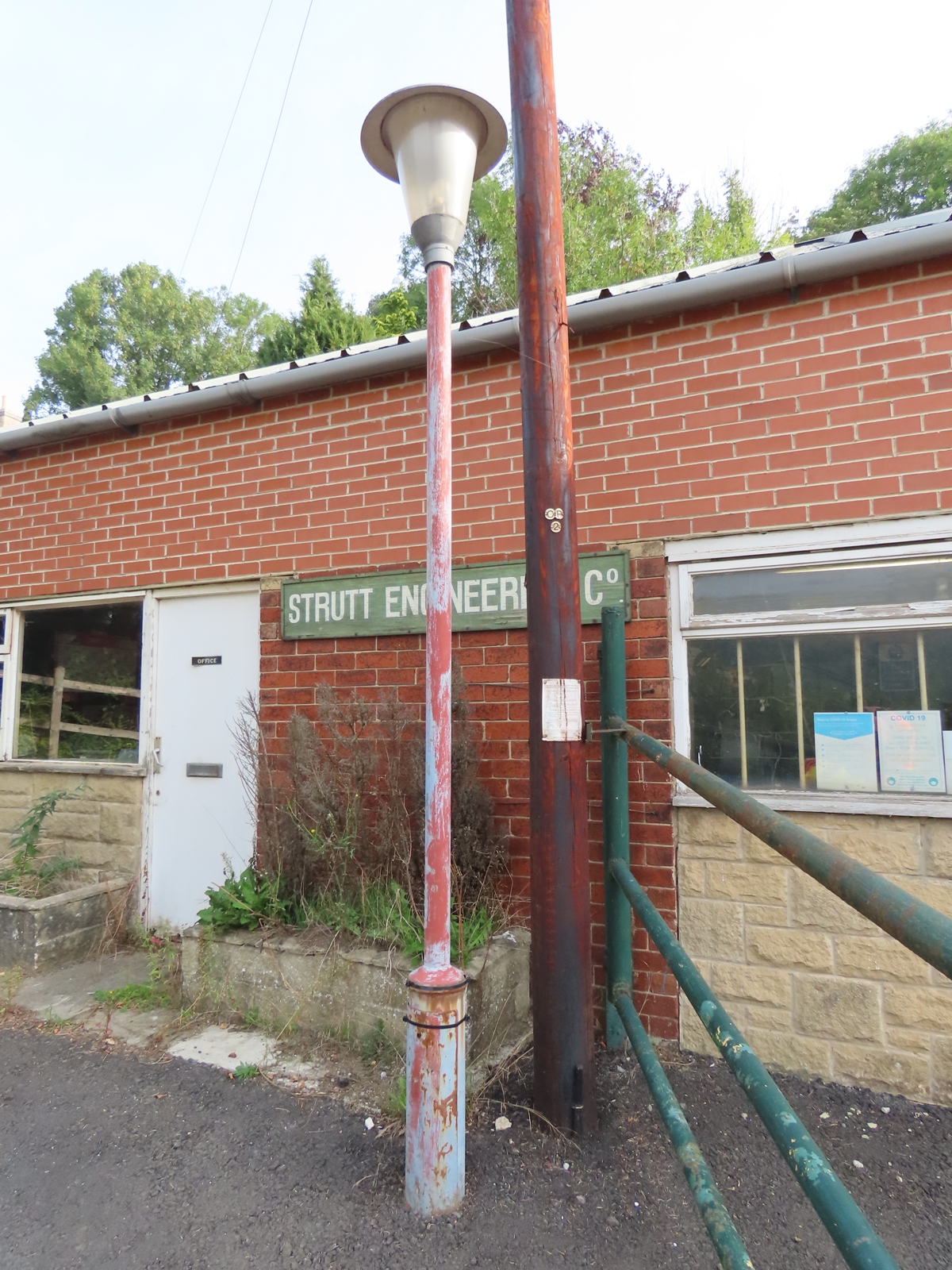 Thanks to the bowl being semi-transparent, the lampholder is visible towards the bottom of the lantern - when in "proper" service, this would have been situated at the top, with the lamp pointing downwards.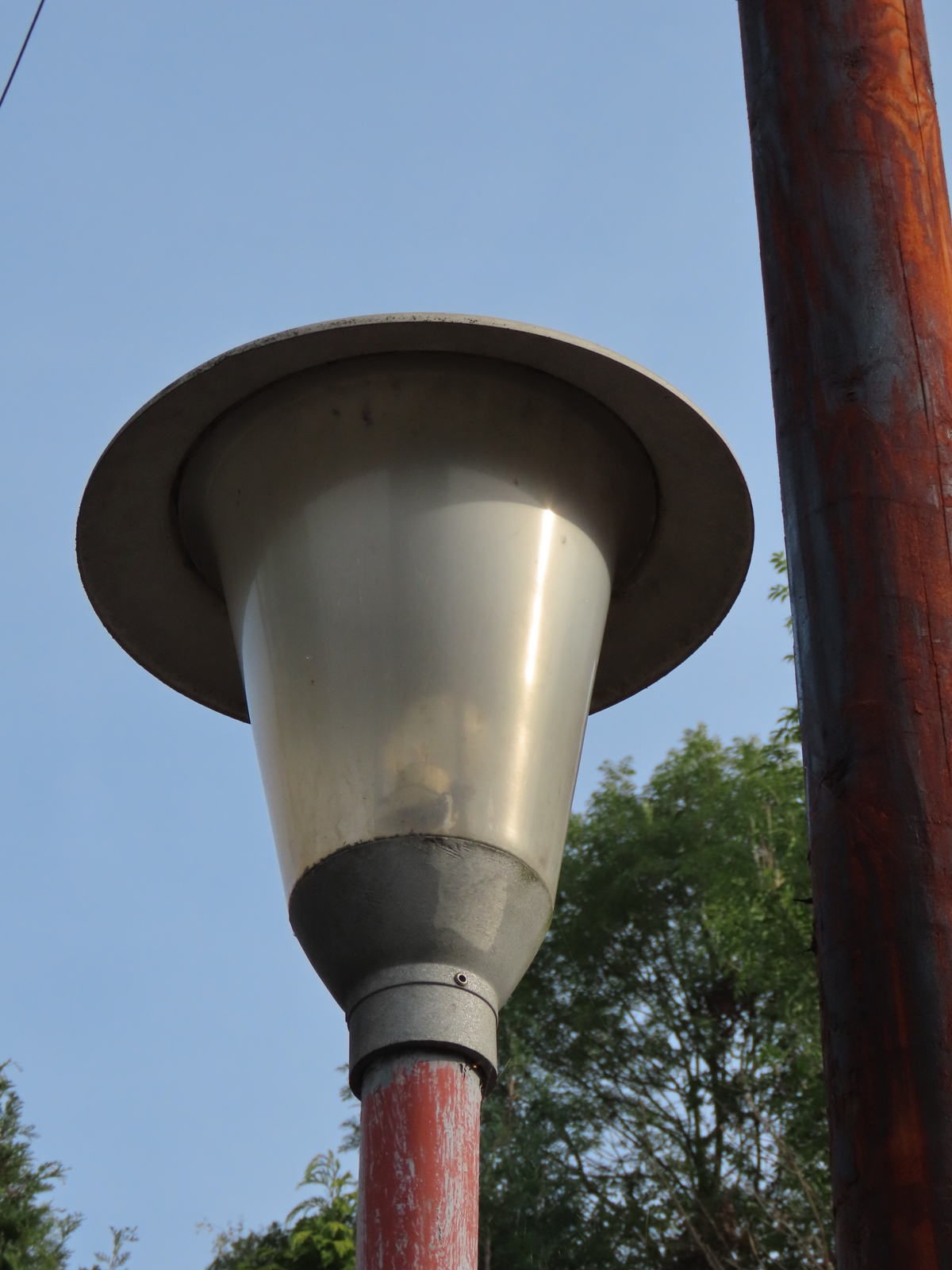 The swage section of the column, where the base and shaft meet, showed signs of rust penetration.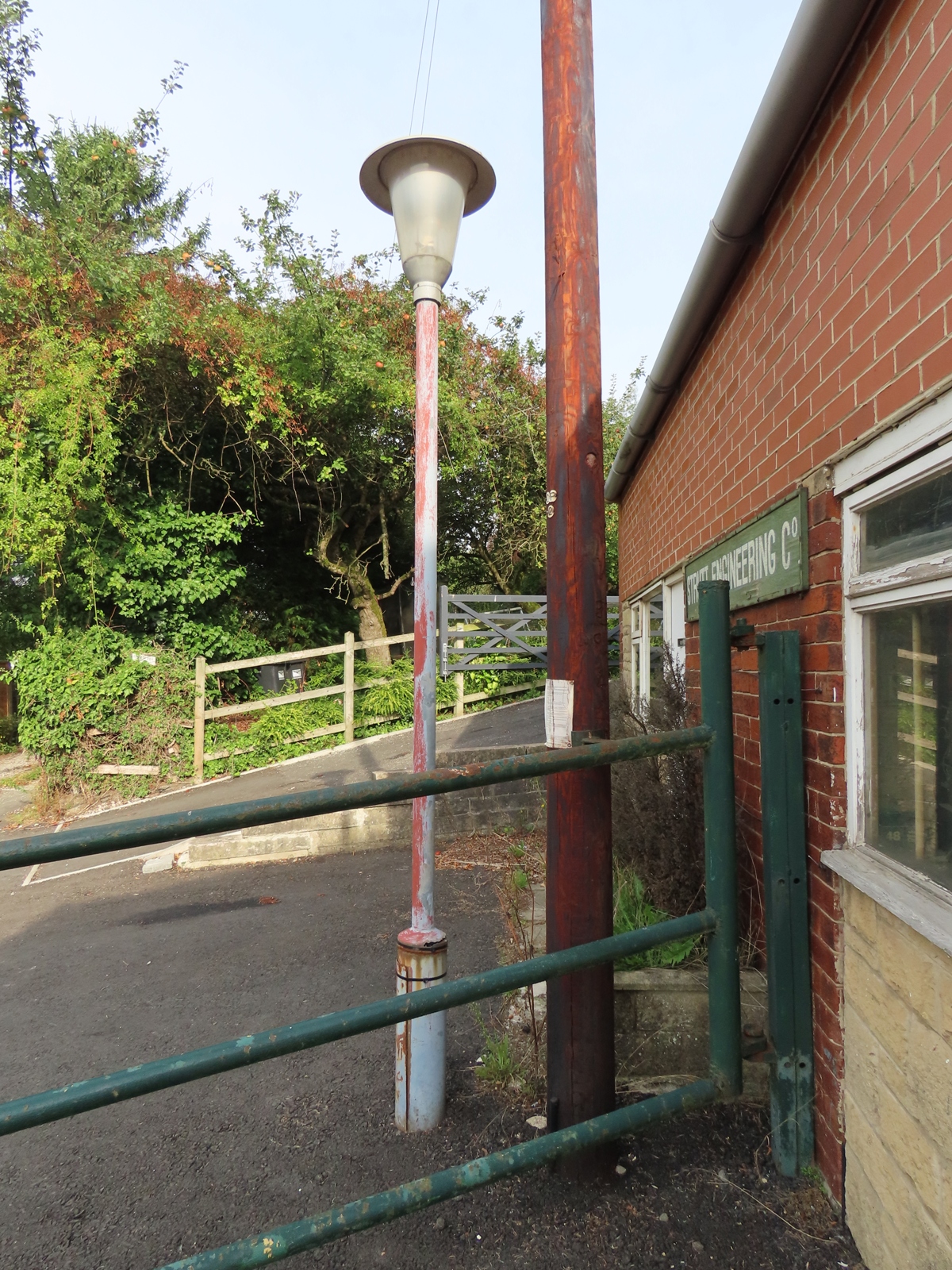 As a bonus, the top section of an old gas lantern was brought out for me to photograph too. This is believed to have been used on Church Road in Darley Dale.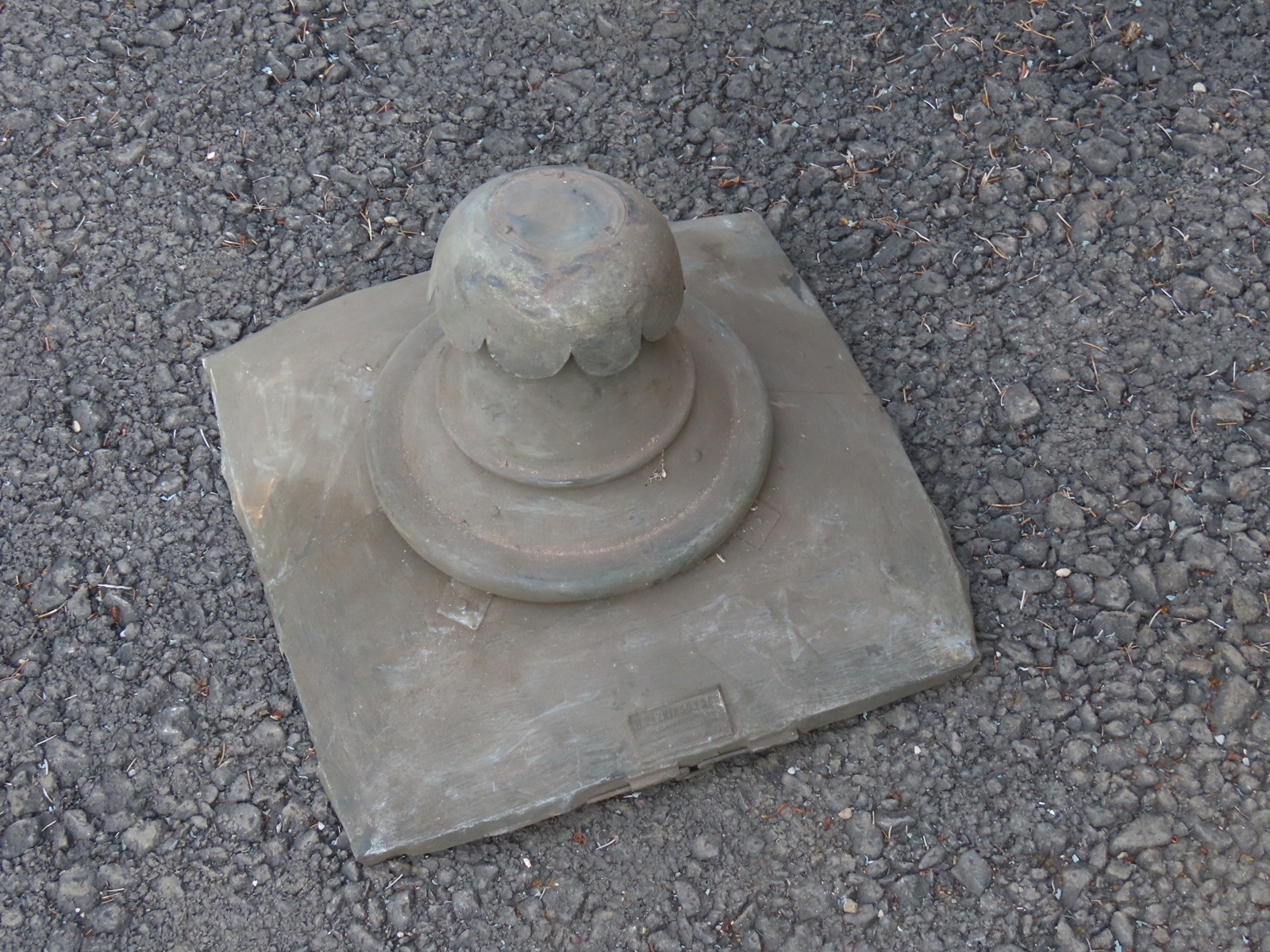 The plate on the closest side indicated that the lantern was made by W. Parkinson & Co. of London.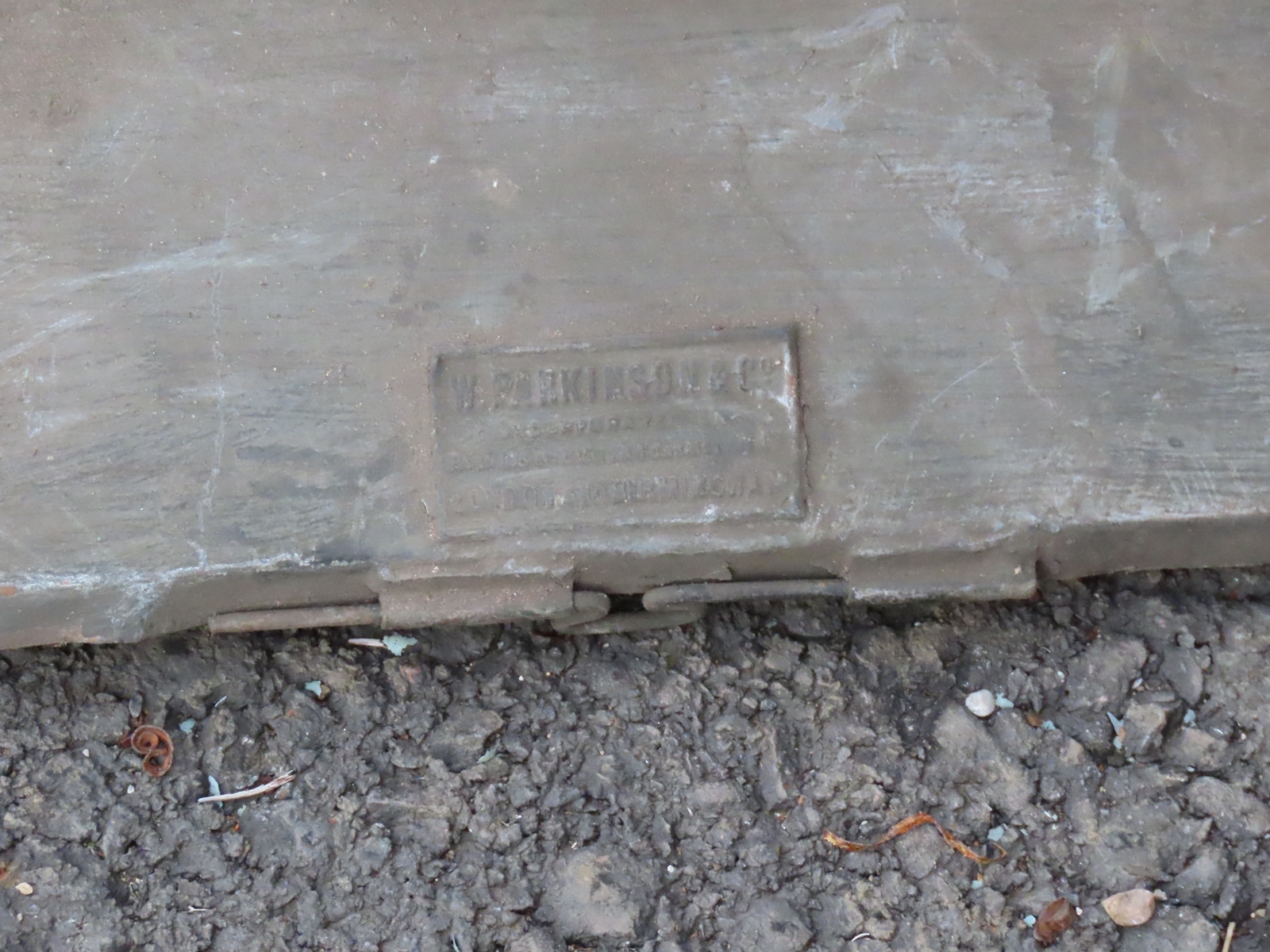 ---
CLICK HERE TO MAKE A MONETARY DONATION
© 2002 - English Street Lights Online