8b. Greenwich Drive South, Mackworth Estate Adjacent to the junction with Brackensdale Avenue is an Alpha 1 mounted on an unsleeved Stanton 6B concrete column, probably dating from the 1950s. The installation is in a good condition and survived into 2008, when the street lighting PFI finally decided its fate. Although the Alpha 1 was originally brought out in 1954, this is a more modern one and is not the original lantern to be fitted to this bracket. Even so, it still looks well blended.
The first couple of photographs were taken in July 2004: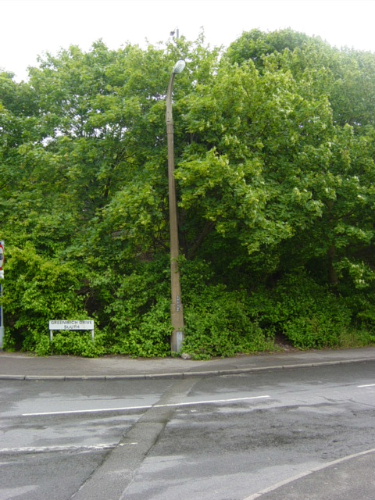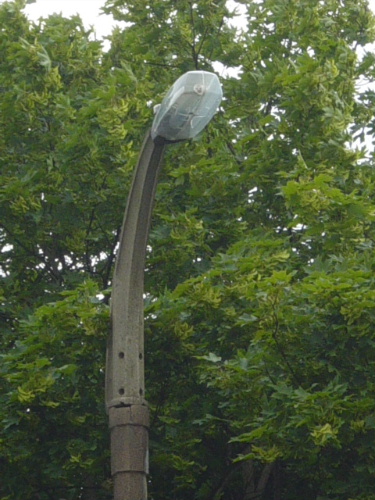 Almost four years later (13th April 2008), and the installation still survived. However, a new 6 m tubular steel column had been installed on the opposite side of the road, awaiting a lantern.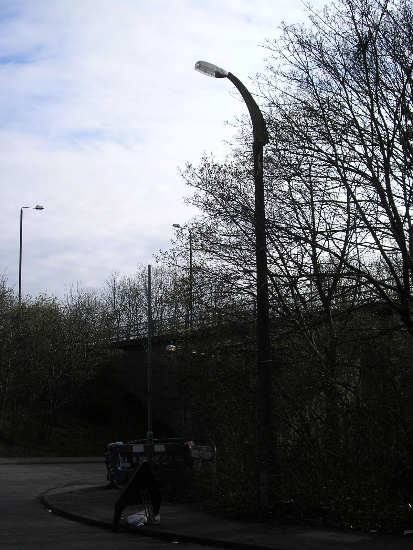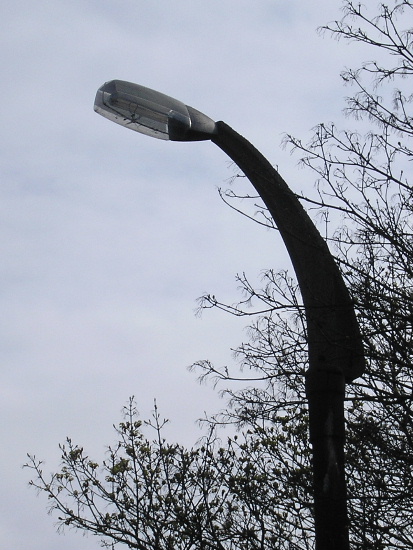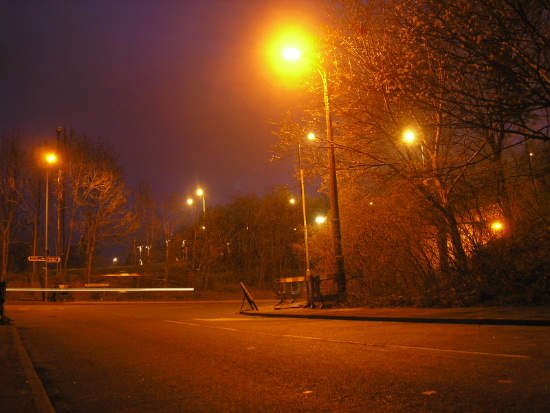 "An old installation in a modern world."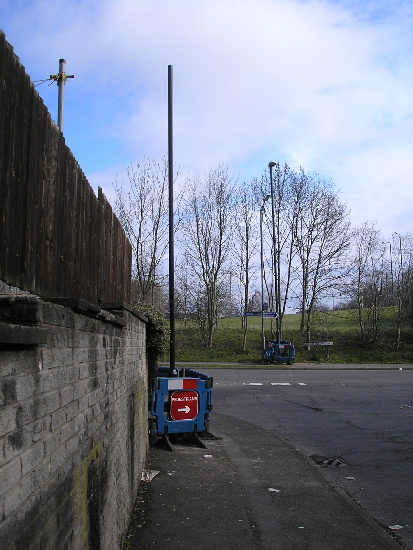 The new column had only recently been installed, as shown by the blue safety barriers surrounding it.
By Sunday, 11th May 2008, the column door had been removed, and the supply cable disconnected. Removal was not long away.
---
CLICK HERE TO MAKE A MONETARY DONATION
© 2002 - English Street Lights Online