8. Mackworth Estate. Many of the columns on the streets of this estate consisted of Stanton 7 concretes, which after around 50 years of service in March 2003, were starting to show their age, (even though a number were sleeved) and were replaced with 6 m steel columns, complete with Thorn Beta 2 lanterns. With the commencement of the street lighting PFI in 2007, many of the old columns on this estate were replaced. The unsleeved Stantons all had top-entry Beta 5s fitted, although these would not have been their original lanterns - when new, mercury or tungsten lanterns were probably used. This particular example has retained its ladder bars - although the tip of the right-hand one has broken off. Other columns on the estate have had their ladder bars completely removed, or never had them to begin with. The plaque just above them is the original numbering for the columns before the newer 'stencil numbers' were introduced. This is number nine.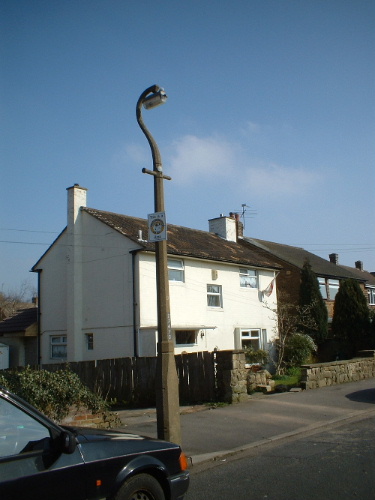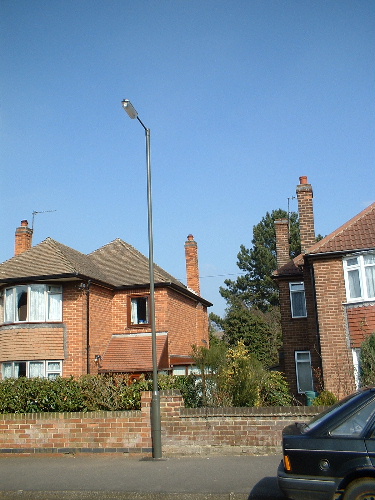 This column is no longer here (19th August 2003) - a patch of tarmac has been placed over the hole. I wonder if they remembered to remove the 'Neighbourhood watch' sign? Otherwise, the neighbours had better watch out!
The Beta 2 is now no longer here either (23rd July 2006)! Philips Iridiums fitted with 60 Watt CPO-TW 'Cosmo' lamps have been fitted instead. Whilst this work was carried out prior to the commencement of the PFI, it was a sign of things to come - the Iridium became the preferred lantern for the PFI.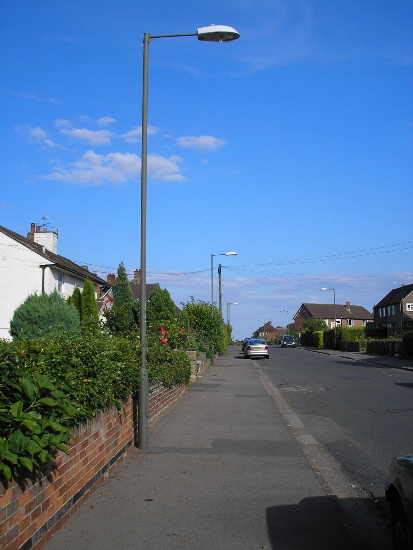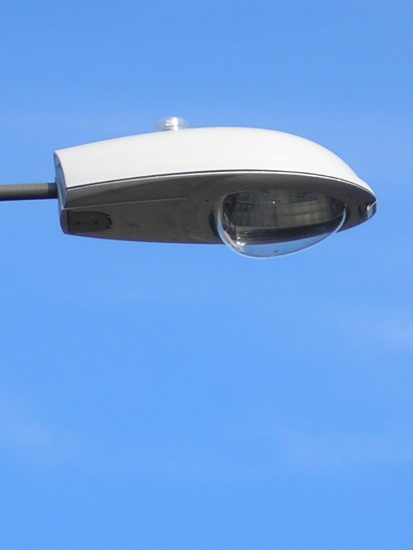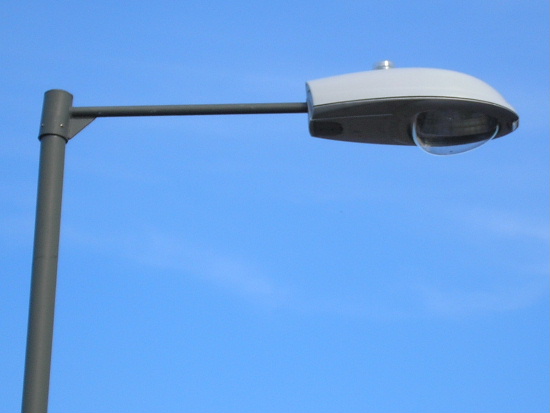 ---
CLICK HERE TO MAKE A MONETARY DONATION
© 2002 - English Street Lights Online