99A. Off West Bank, Ambergate Attached to a short wooden pole on a piece of land that is located between West and Eden Banks is a Revo Prefect lantern supported by a short outreach bracket. Being in private ownership, the lantern is likely to run a domestic lamp of some repute, as opposed to a discharge lamp, particularly as a PIR (passive infrared) sensor is installed below the bracket, which would activate the lantern for a set amount of time in the event of something passing across the sensor's beam, before extinguishing it again.
The pole is relatively short in height, and may be a cut-down BT pole.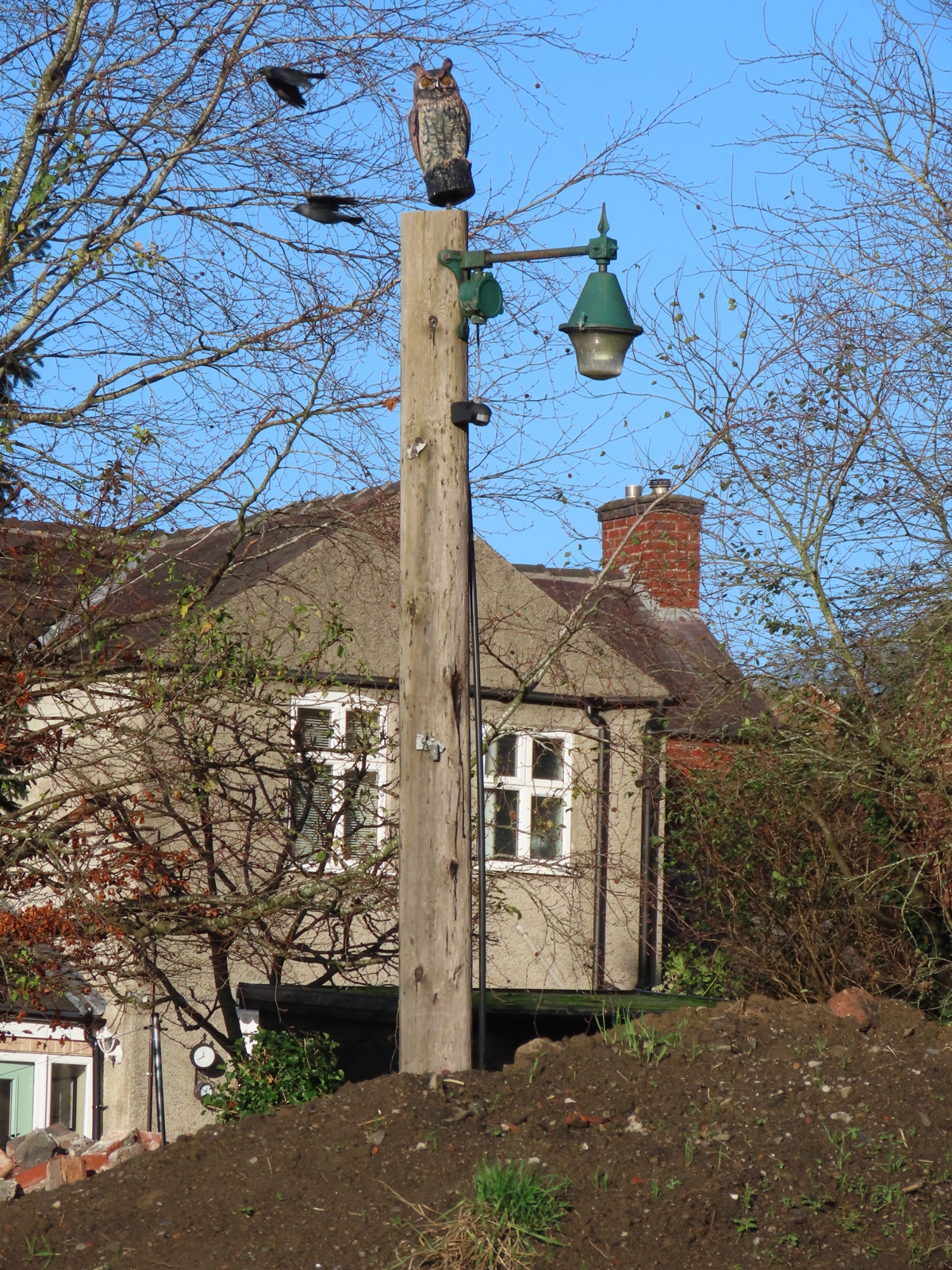 The circular fuse box cover carries the ELECO-style part code HW 147/2; this code is positioned diagonally on the front of the cover. A rather statuesque and hypnotising owl stands guard above the pole bracket!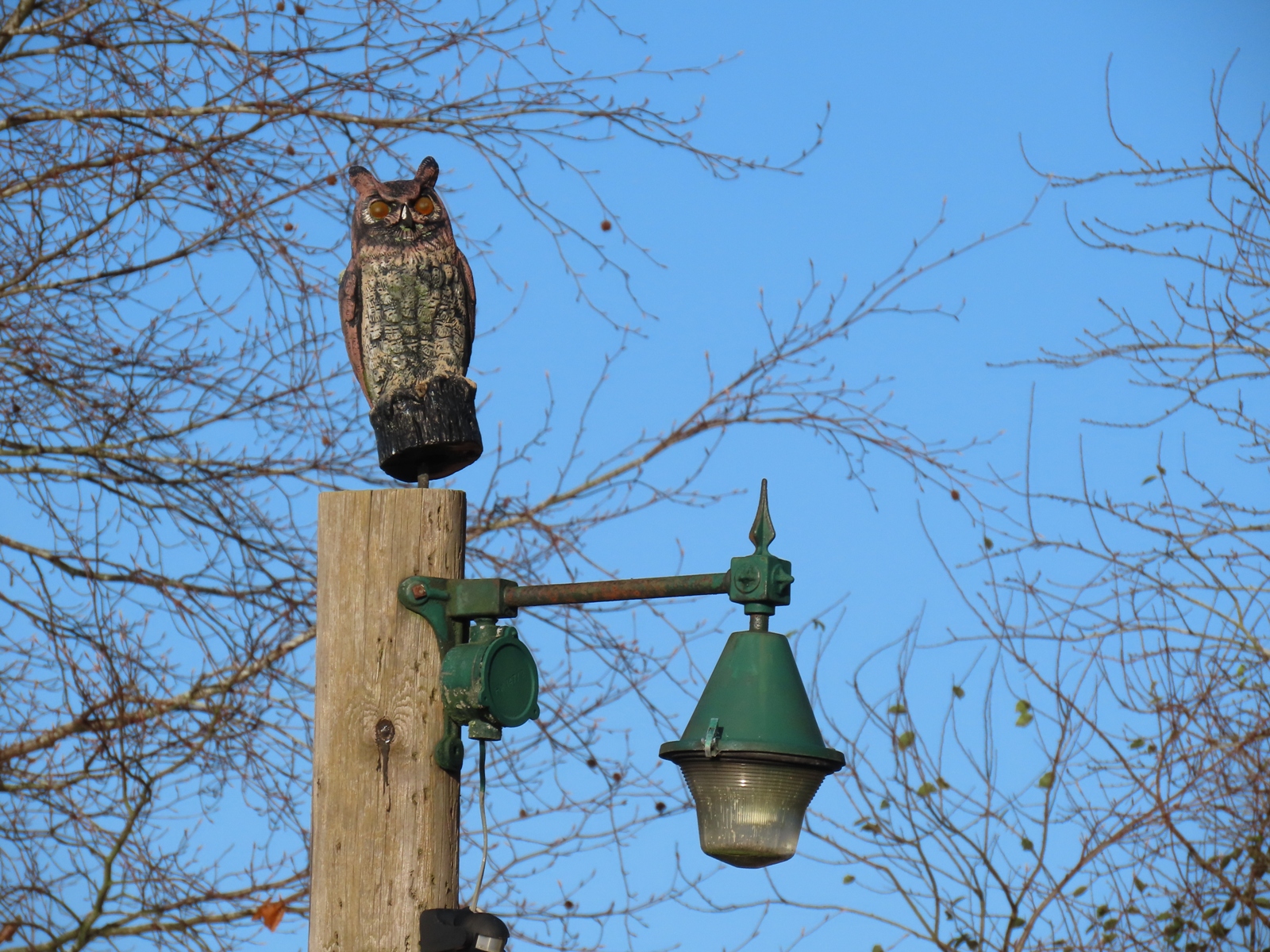 Another view of the installation; this time, from further up the hill.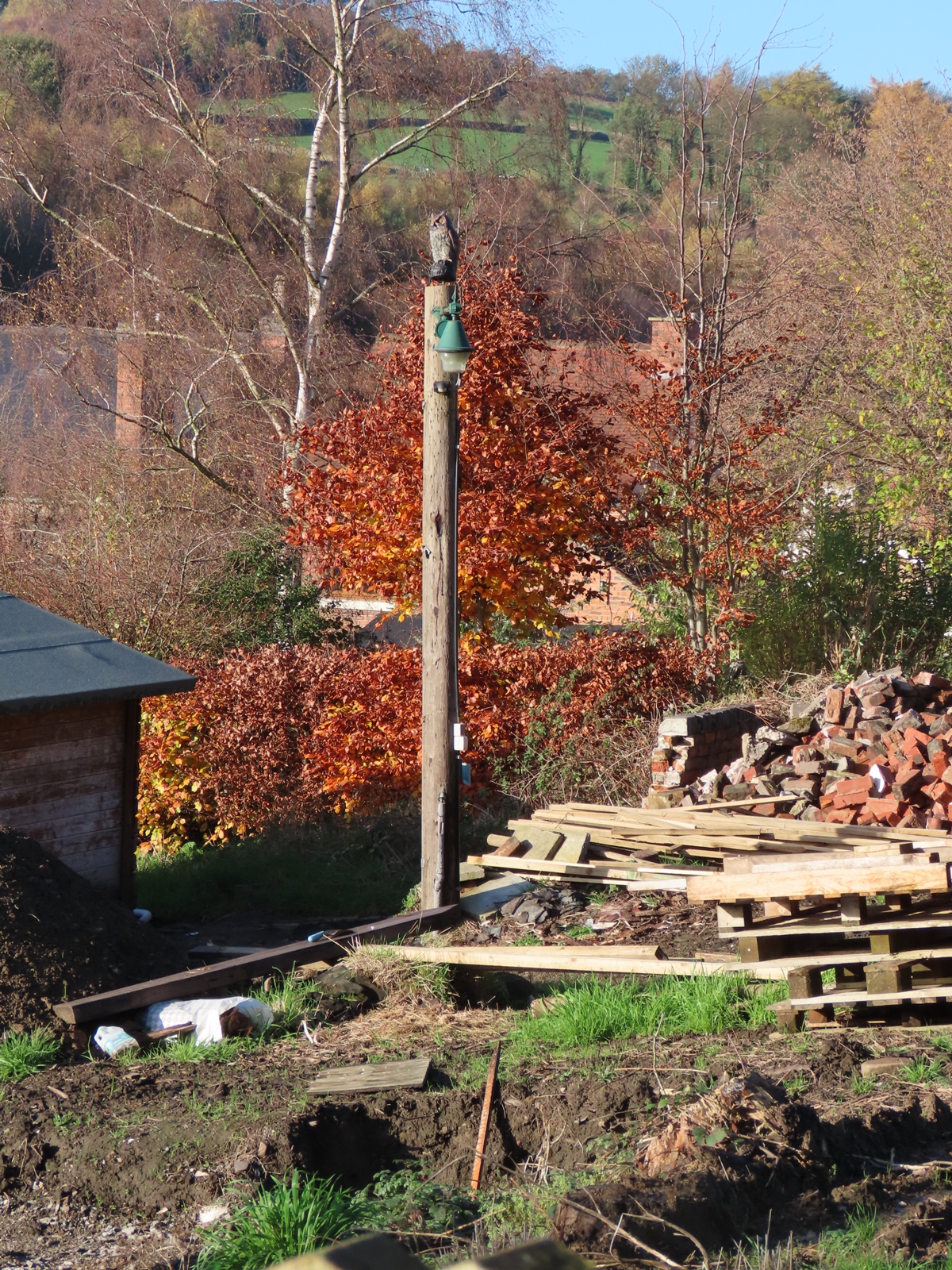 The supply cable passes up the pole, into the PIR sensor, and from there, into the bracket. The finial appears to be an AC Ford AC32 'spiked' design.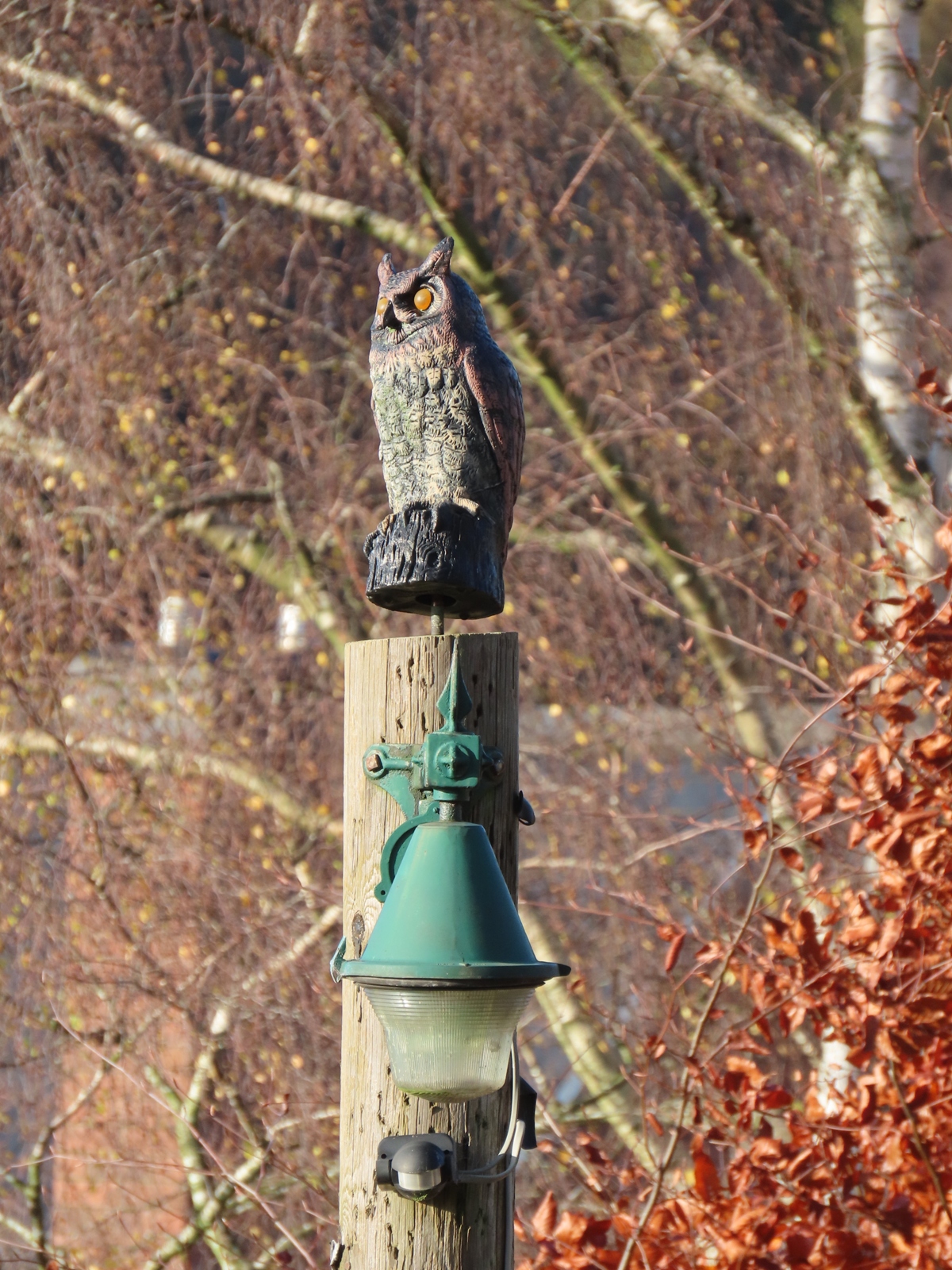 The glass prismatic refractor bowl is the same type as that seen fitted to my Wardle Avon is.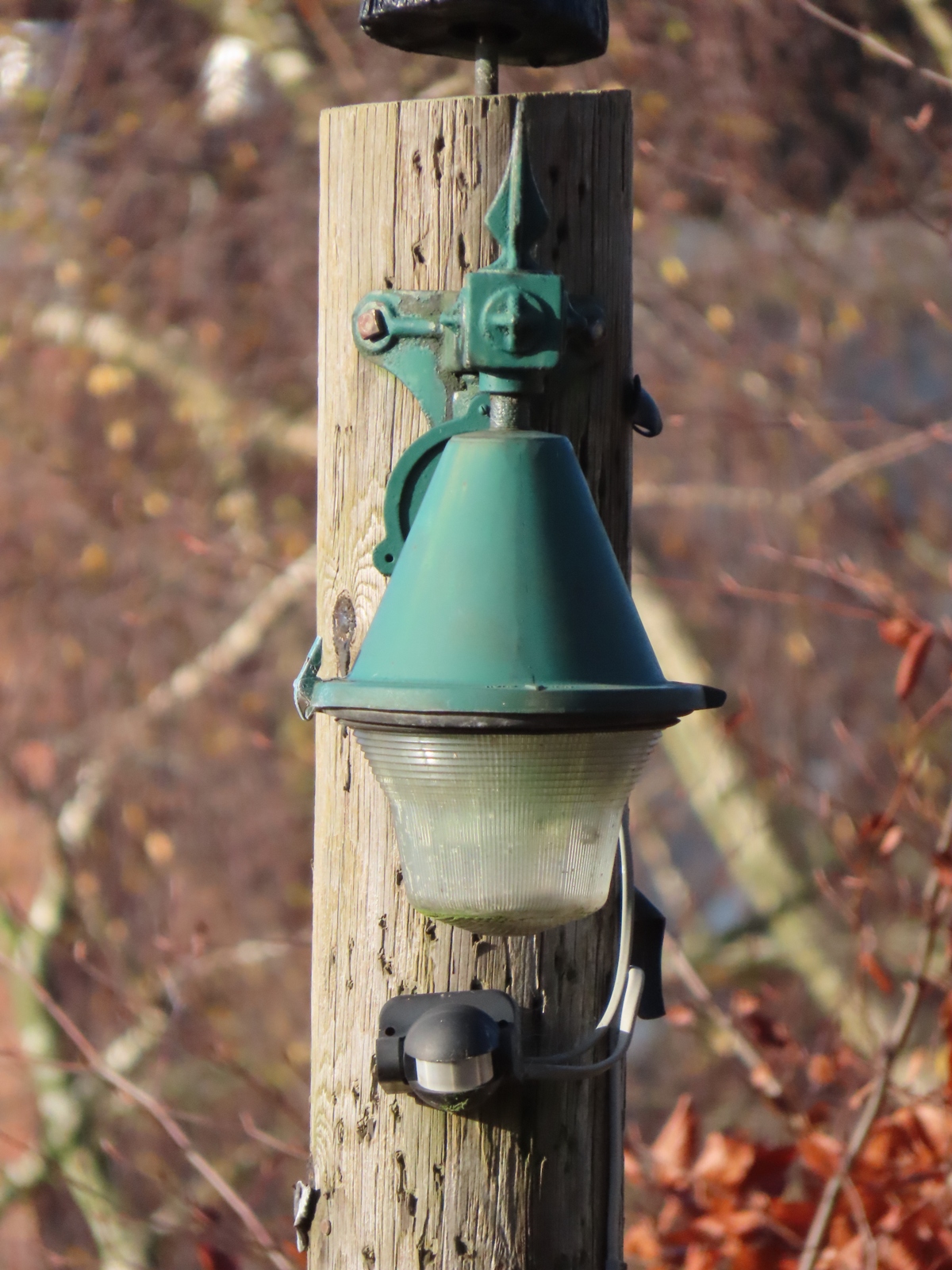 ---
CLICK HERE TO MAKE A MONETARY DONATION
© 2002 - English Street Lights Online