Atlas/Thorn Beta 8 / AEI Junior Amberline
Lantern acquired in July 2007.
Thanks to Claire for this brand new, unused lantern. What attracted me to it more than anything was that it is gear-in-head whereas the other Beta 8 mentioned further up the page is remotely-geared. The lantern currently does not have a bowl - a trait still continued by Thorn today in many cases is that bowls are packaged separately - presumably the stock of bowls which would have been used with these lanterns was used to replace missing or damaged bowls on existing Beta 8s.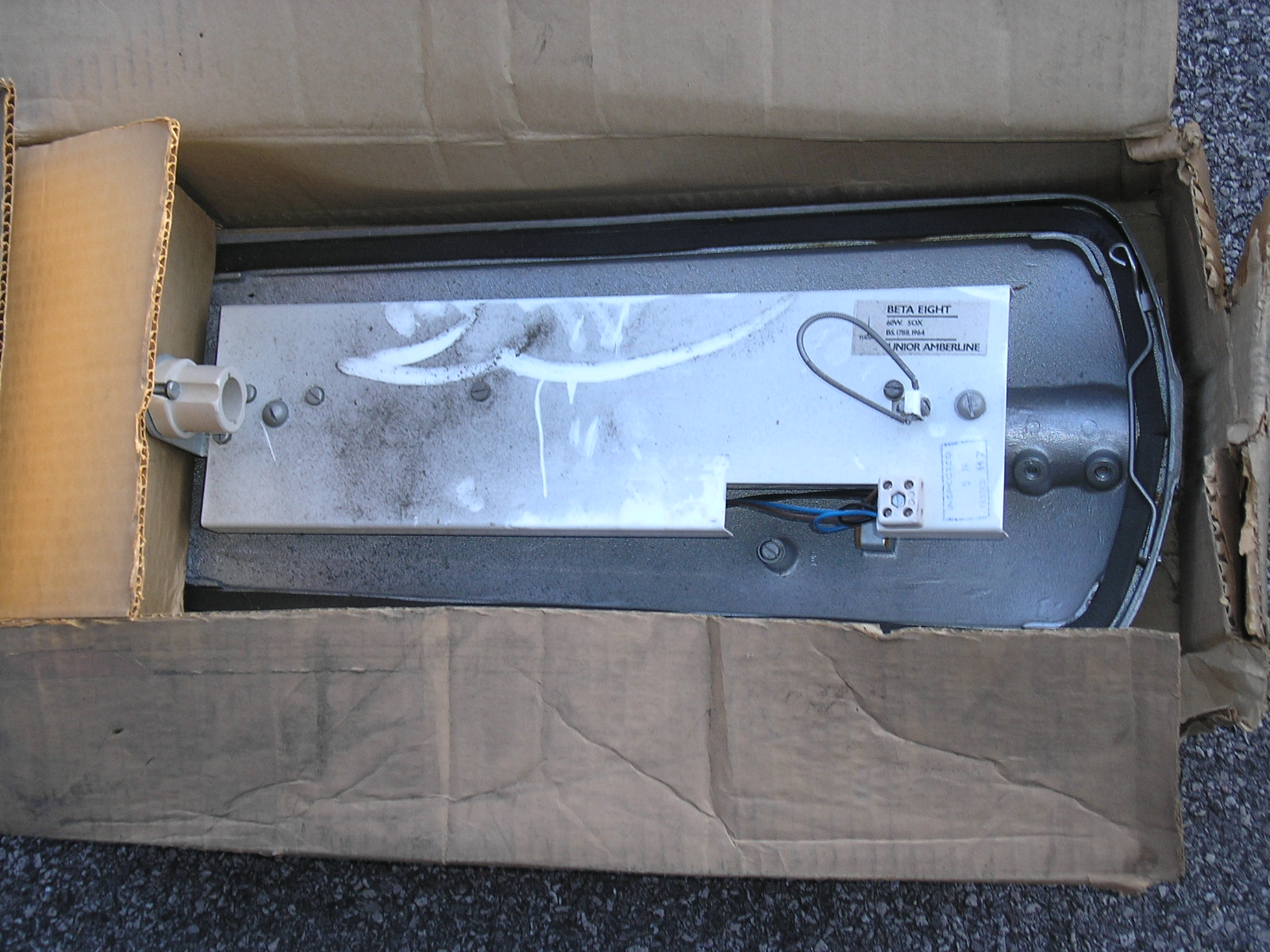 The lantern had been boxed up for 33 years - the stamp to the side of the terminal block gives a test date of May 1974. The bowl would have been packed separately.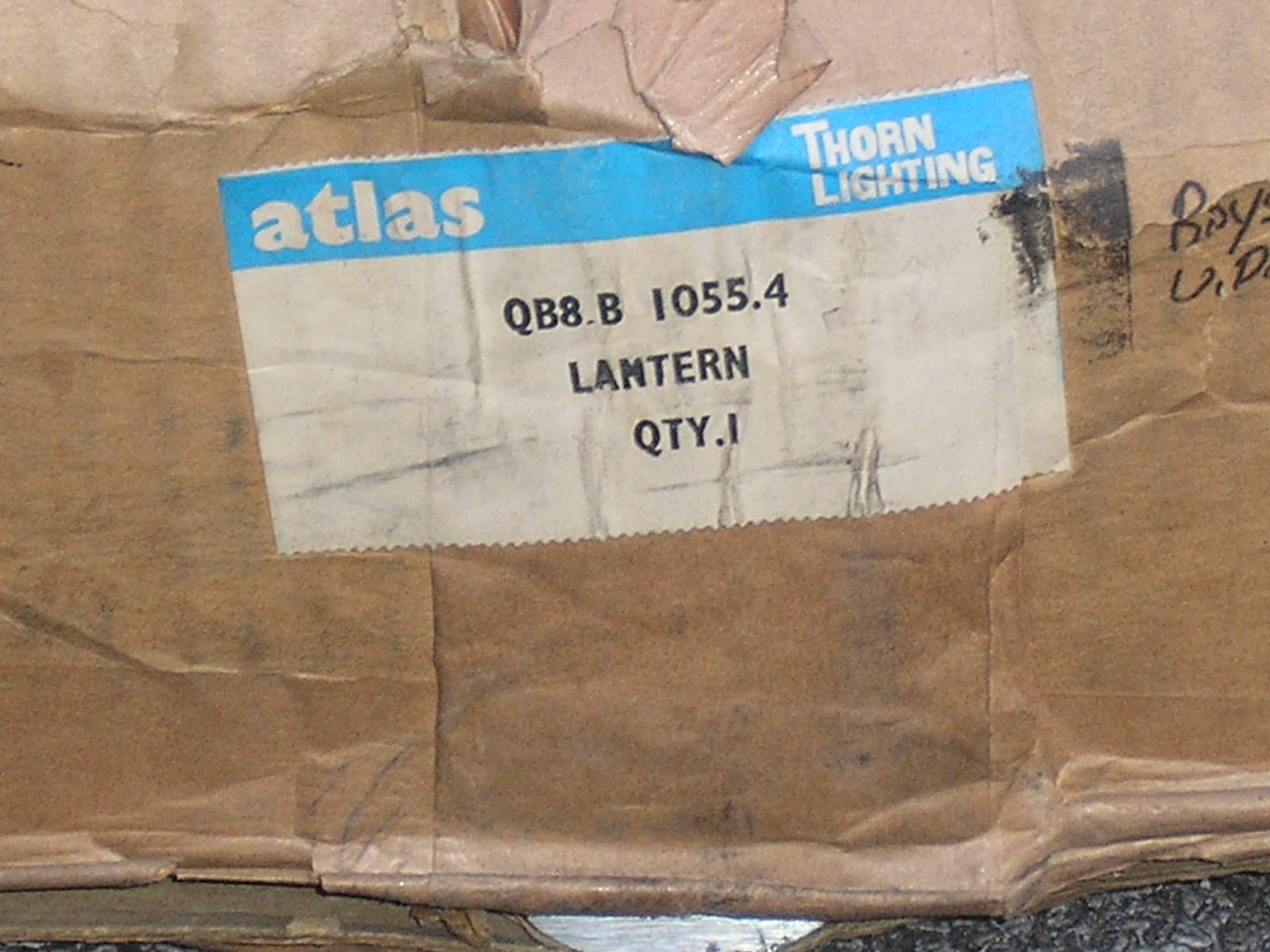 The Atlas branding was still used back then.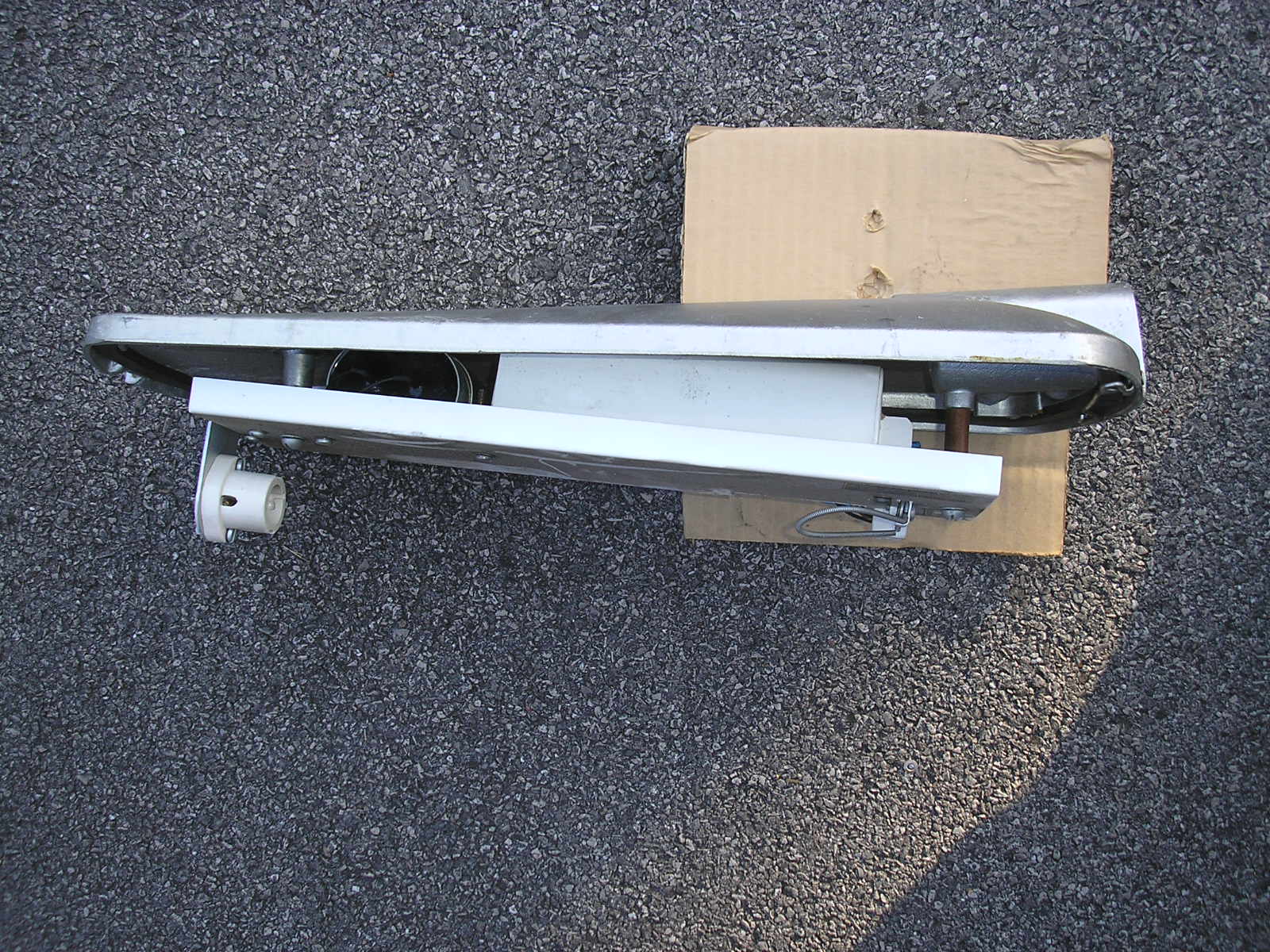 The gear only just fits in between the canopy and the reflector.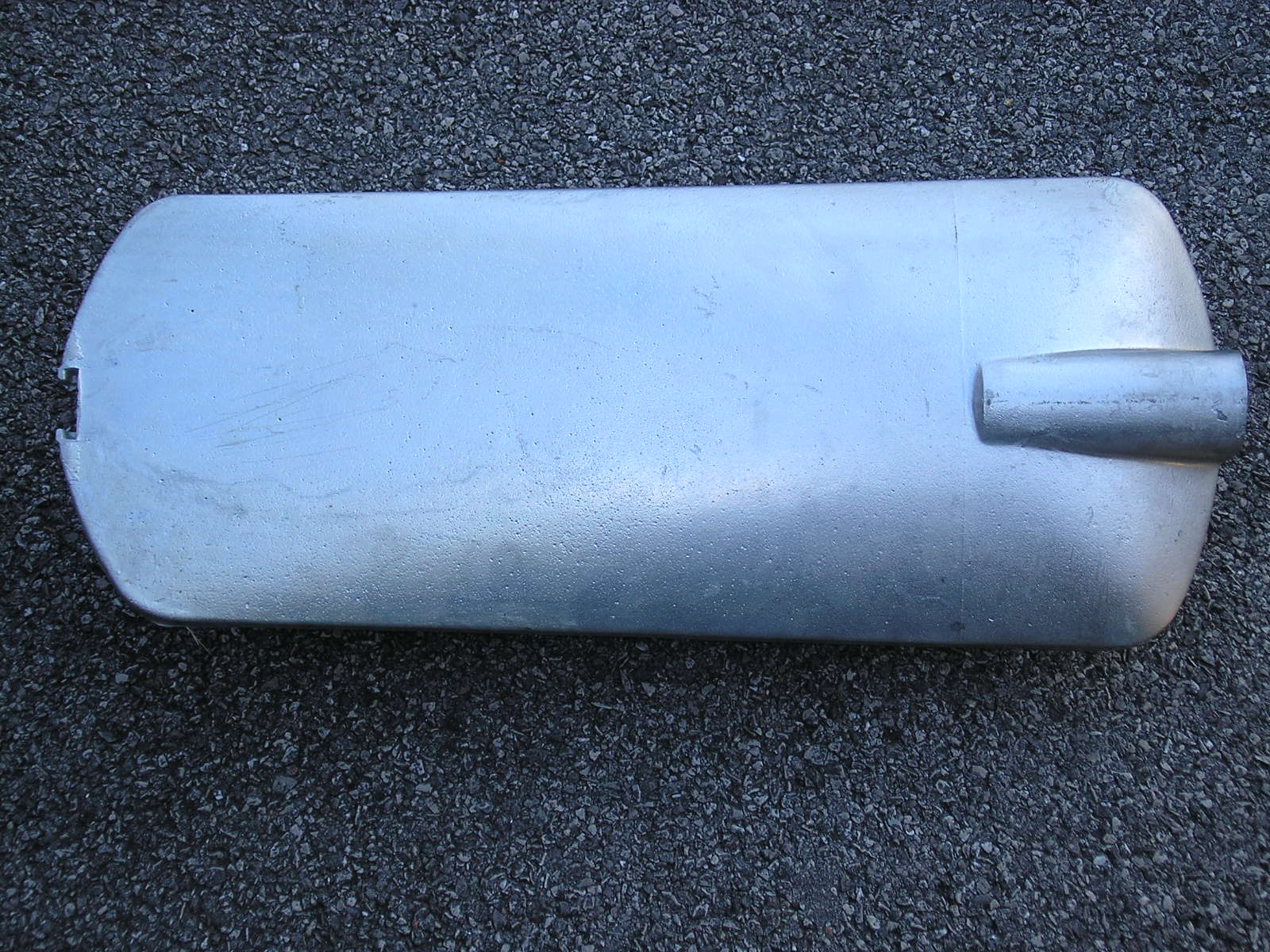 The aluminium canopy still has a distinctly unused appearance to it.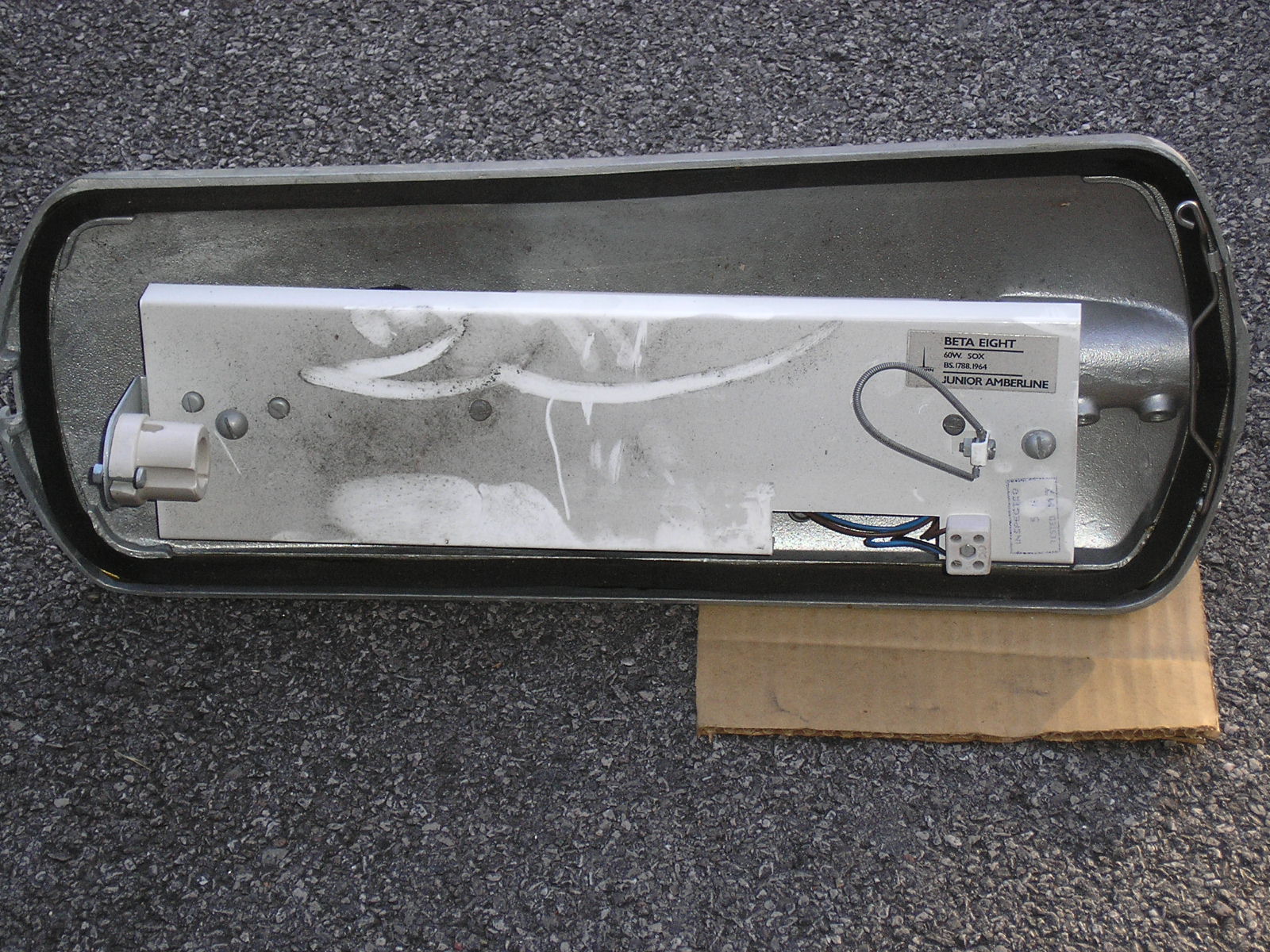 Surface dust has gathered on the reflector but should wipe off without a problem. The only thing I will have to be careful of is the stamp, as the ink on that is not dry and might also end up getting wiped!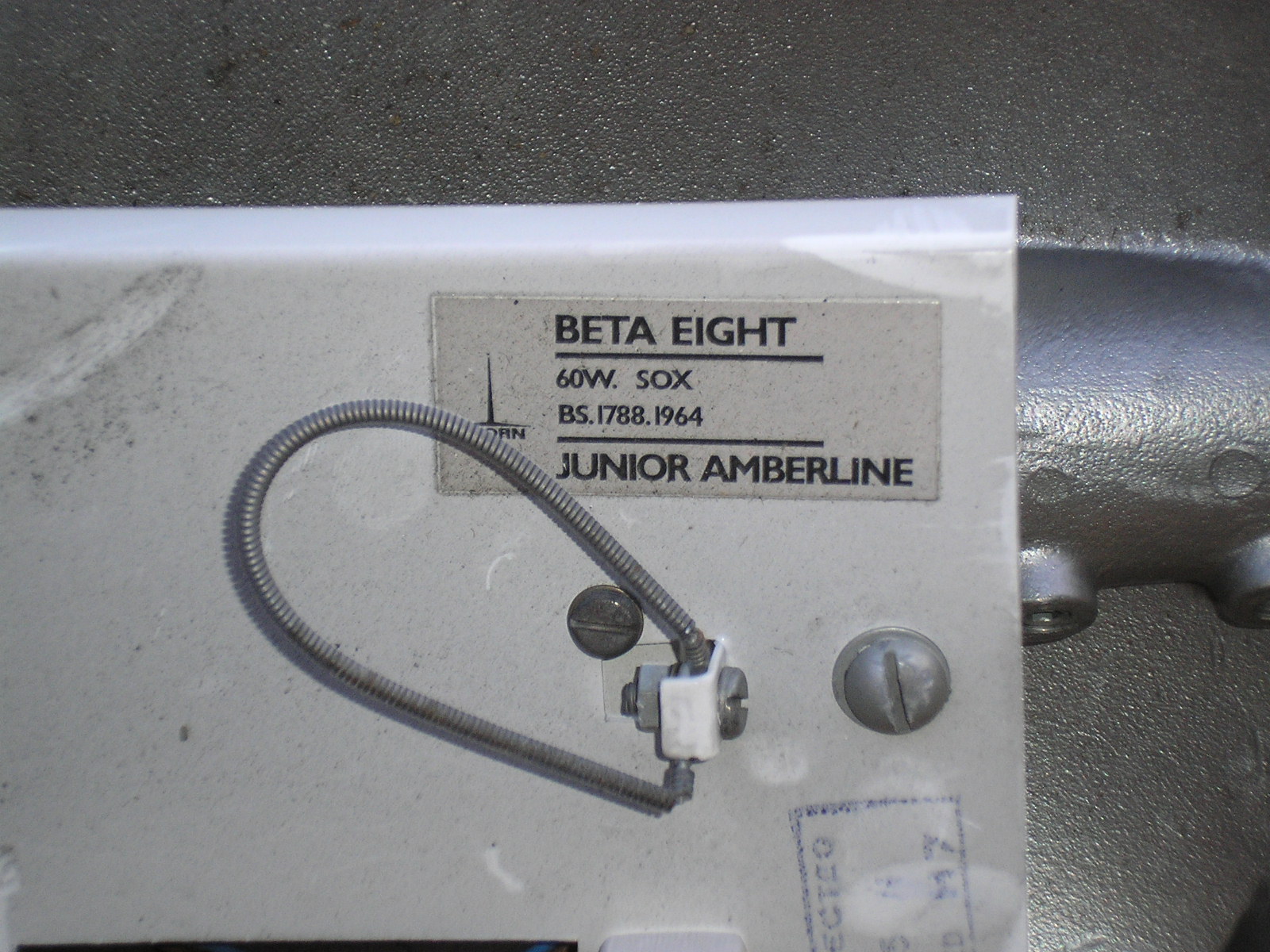 The label still states that a 60 W SOX should be used - by the time this lantern had been made, the 60 W had been re-rated to 55 W for about eight years!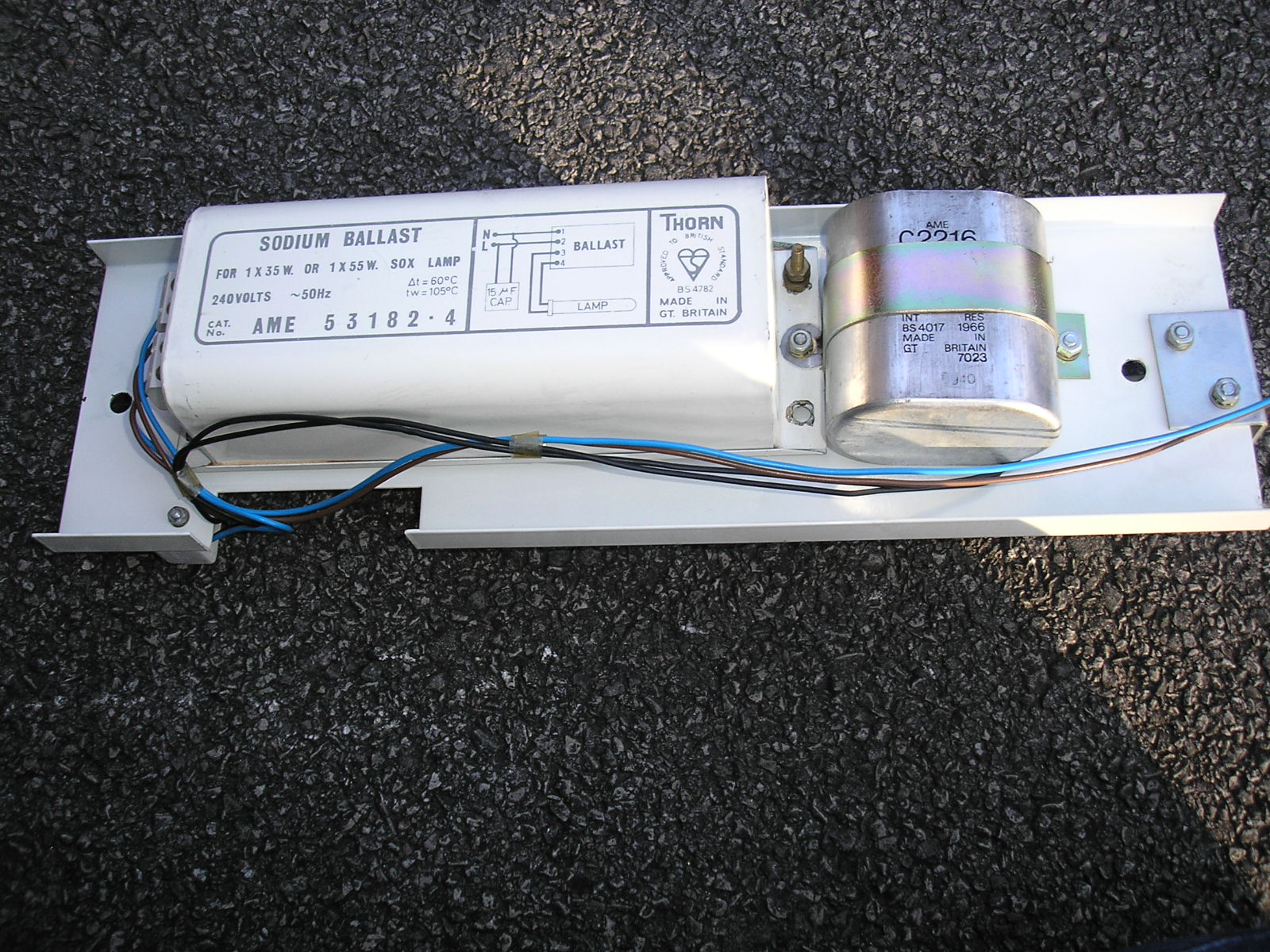 On the other hand, the text on the ballast label had been updated to give the new values.
This version of the Beta 8 was swapped with the gear-in-base version on Thursday, 3rd July 2008. The reason behind this decision was that I needed the space being occupied by the remote gear to install a couple more lanterns. The lamp and vacuum-formed bowl from the other lantern were fitted to this one.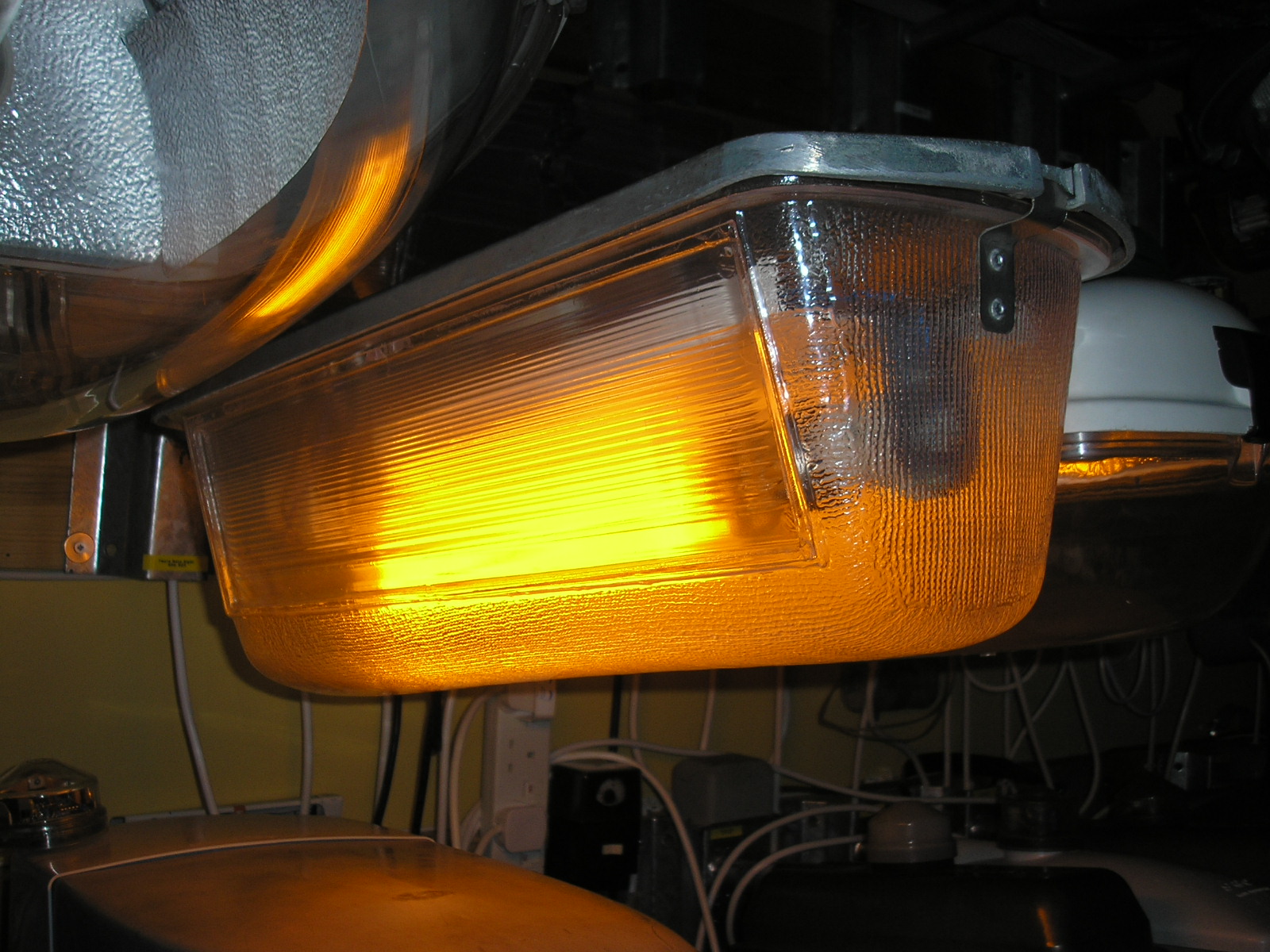 Lantern warm-up video:
Sidmouth Seafront Lantern | GEC Z9532
---
CLICK HERE TO MAKE A MONETARY DONATION
© 2002 - English Street Lights Online