Coughtrie FS.10-S
Still very much in production, these robust fittings are frequently seen attached to the walls of domestic properties; predominantly those built in the 1970s. This example (complete with WB.5/C bracket) is new and unused.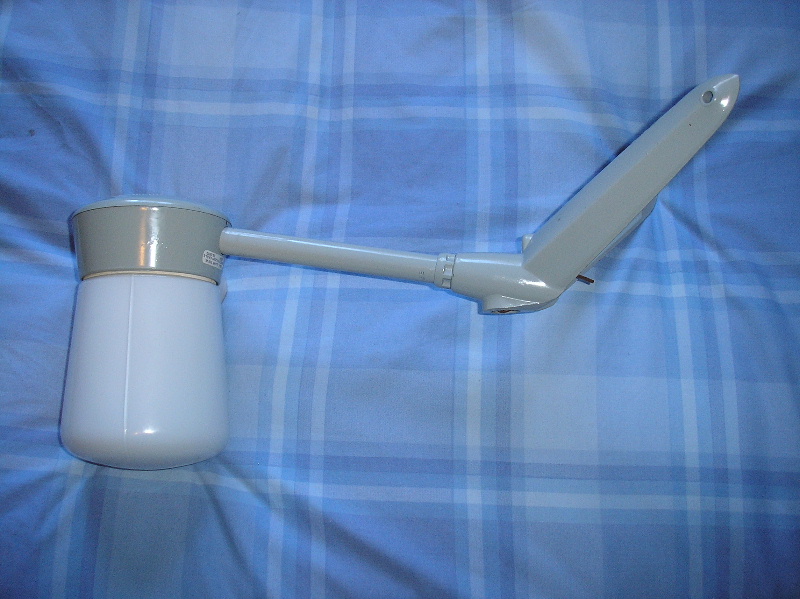 The canopy and bracket are of an aluminium construction, and are finished in light grey. The bracket tilts at ten degrees; this then positions the lamp vertically - assuming that the wall that the bracket is attached to is itself vertical, of course!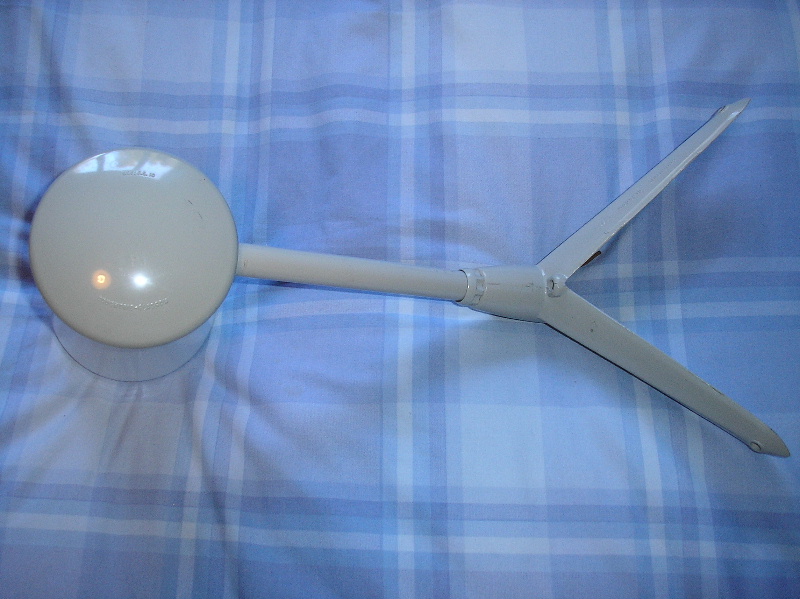 A top-entry version of the FS.10 is also available.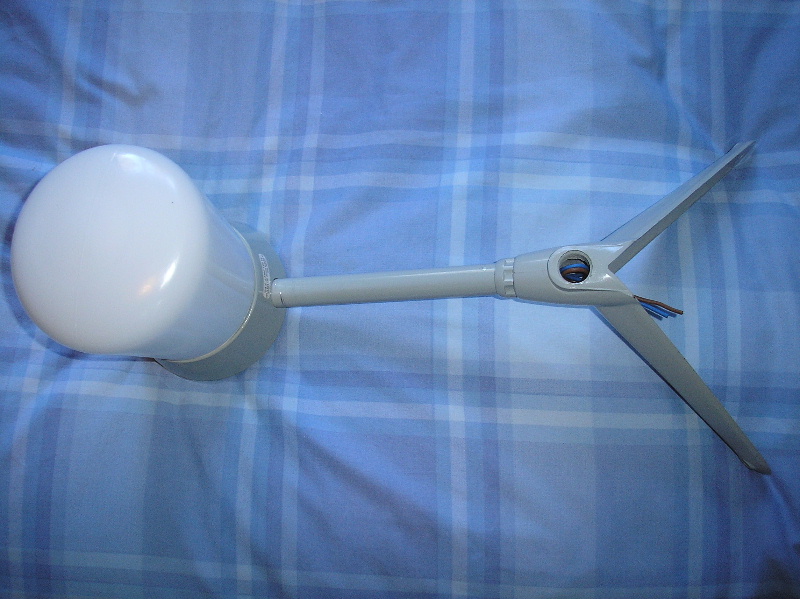 The cable entry hole is located on the underside of the bracket. This carries a 20 mm diameter internal thread; allowing the bracket to be fitted with a cable gland or conduit adaptor.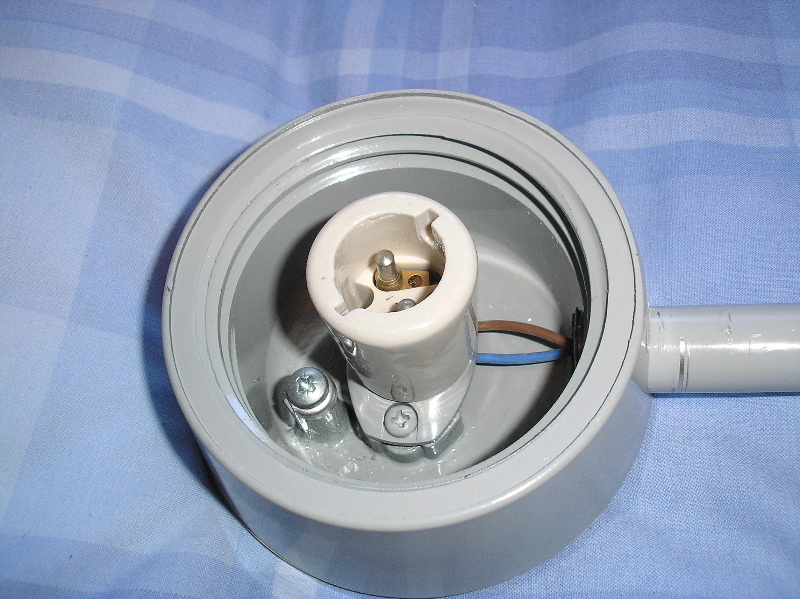 Removing the opal glass bowl reveals the (pre-wired) lampholder and adjacent earth terminal. Although no longer considered good practice, the structural metalwork of the canopy and bracket could be used as an earth, rather than connecting a separate earth wire to the terminal. This may be why there is not a pre-wired earth connection in the bulkhead.
---
CLICK HERE TO MAKE A MONETARY DONATION
© 2002 - English Street Lights Online